Students at the Central New Jersey Ballet Theatre have been able to train for most of the pandemic, but health and safety protocols due to coronavirus have meant they have not been able to perform live in-person recitals for the better part of two years.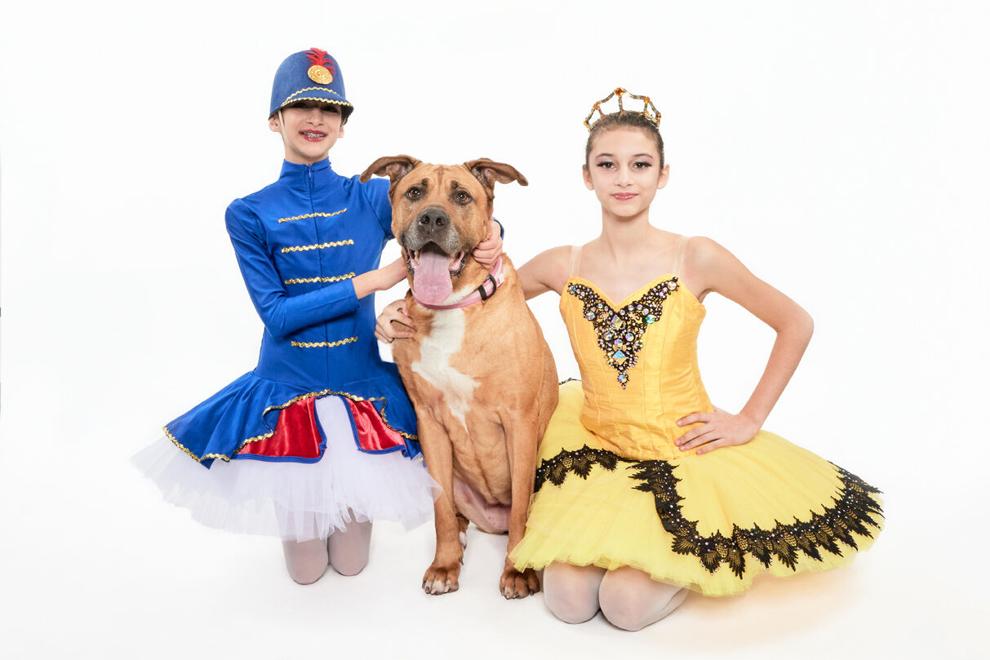 That long break is set to end this month with the students set to take the stage at Florence High School on Saturday, Dec. 18 to perform Tchaikovsky's famous holidady ballet, The Nutcracker.
"It's a full production," says CNJBT founder Alisha Cardenas. "The kids love it. When I ask them if they want to do something else, they say no."
The students will give two shows, one at 11 a.m. and 4 p.m. Each show will feature a different cast of ballet dancers who hail from towns in the area. Tickets, which will be available at the door, are $25.
Set to be featured in this year's production are Tanner Hutchinson (Sugar Plum) of Hightstown, Ashlynn Yang (Dewdrop) of Hightstown, Kelsie Schaffer Massingill (Clara) of Hamilton, Sophia Szabo (Clara) of Florence, Alexandra Jans (Snow Queen) of Wrightstown, Annamarie Peters (Spanish) of Bordentown City, Lily Estok (Spanish) of Bordentown Township, Celena Estok (Arabian Queen) of Bordentown Township, Giselle Pecht (Ballerina Doll) of Bordentown City and Margot Pecht (Candy Cane) of Bordentown City.
"They're excited. As much as Covid affected business and everything, it really affected the children," Cardenas says of her dancers. "Adults were able to get the vaccine and everything, but the kids have had to sacrifice so much. They couldn't go to school last year, they couldn't hang out with their friends. They could go to dance school, but they couldn't do a show. So to them this is a big deal."
Cardenas grew up in Georgia and founded the Central New Jersey Ballet Theatre in Bordentown in 2011.
Now based in Florence, the ballet and dance school offers instruction for beginners and advanced students ages 2 and up, as well as private lessons.
In addition to getting set for its upcoming production of The Nutcracker, the ballet and dance school also partnered with Bordentown Home for Funerals and the Burlington County Animal Shelter last month for another event, which they called the Muttcracker. The dancers who will be a part of the Nutcracker shows posed for a professional photographer with dogs from the shelter in an effort to promote pet adoption.
Cardenas and Stephanie Pecht of the Bordentown Home for Funerals set up the event. "There was a national company in St. Louis that did it it and it was really adorable," Cardenas says. "We were talking about doing it, then the pandemic happened and we tabled it. But now we were able to do it and it was great."
Bordentown Home for Funerals was already a long-time sponsor of The Nutcracker, and Pecht's daughers, Margot, now 11, and Giselle, 13, were among the first students who ever signed up to dance at Central New Jersey Ballet Theatre. Pecht is also a proponent of pet adoption, and she and her husband Robert have adopted several pets from shelters over the years.
"There's always the need to highlight these shelter animals that have been there a long time or when the shelter's overloaded with animals," Pecht says. "We wanted to try to bring even more attention to the animals by having them take the pictures with the adorable kids."
* * *
For the Burlington County Animal Shelter, the timing of the Muttcracker photo session could hardly have been better. Area animal shelters have endured a bit of a roller coaster ride in the last few years.
Animal shelters saw unprecedented demand for cats and especially dogs during the pandemic, when many families that felt stuck indoors used the opportunity as a reason to adopt a pet.
Then, the trend reversed: owners began returning the pets to the shelters. For some, the reality of owning a pet was different from what they had expected. For others it was more that they went back to work, or moved to a new location where pets were not allowed.
Gaines says that some of the dogs featured in Muttcracker were among those that had been adopted and returned over the past two years, and also that some have been readopted since the photo shoot.
"During the pandemic, it seemed like everyone went out and got a new pet, whether it was from a breeder or a shelter," says Ericka Gaines, director of the Burlington shelter. "This was a great moment. Sadly, now that the world is opening back up and people are working less from home and their social calendars are filling up, some of these owners have less time to take care of the needs of the animals. It is kind of like a movie trend — 101 Dalmatians or Marley and Me, for example. Everyone sees the movies and says I want a dalmatian or a lab and then get the dog home and realize it's not the right fit. It's why we try to carefully screen all applicants for adoption to try to ensure it's the best possible match."
Back in 2002, the Pechts adopted a German Shepherd from a shelter that they had for 11 years. In 2015, they again adopted a dog from a shelter, this time a maltipoo they named Bianca.
"Bianca was so good that she became a therapy dog," Pecht says. "We used to go to schools and nursing homes and assisted living facilities with her as member of the Alliance of Therapy Dogs."
Bianca was diagnosed with cancer in 2020, and the Pechts decided that they would adopt another dog.
"My daughters were so attached to her. I knew that I had to get another dog to replace her. I wanted a dog there when she passed, so my daughters had something to hold and keep their affections on," Pecht says.
Pecht says she must have applied for more than 20 different animals. But early in the pandemic, demand for pets was high, and she struck out every time.
"My younger daughter has pet allergies. so I knew I needed to find a dog that was hypoallergenic. But I couldn't find one. As soon as I would find one, people would say they were already adopted, or we lived too far away," she says.
Although she had previously said she would never buy a dog when she could adopt, Pecht ended up purchasing one, then two Maltese puppies: Viva and Stella.
"I felt badly that I purchased dogs — it's not what we would normally do. But I was frantic when my children's beloved dog passed away," Pecht says. "They're adorable, my children love them and they are in training to become therapy dogs also, but I was disappointed for the people who really did want to adopt dogs during that time and couldn't get them, and then people who did get them were returning them."
Pecht says that by helping to make the Muttcracker a success, she feels better about having had to buy puppies from a breeder.
"Prior to Covid, there was an abundance of pets at the shelter. I had no problem adopting them then, and I know that's the case again now. So with the Muttcracker I wanted to make sure that my efforts continue with trying to find dogs homes. And cats."
Pecht says that the Bordentown Home For Funerals has sponsored The Nutcracker for years because she wants to help get the word out about the show.
"We have a really long relationship with Alisha, she is like family to us. Around this area, there isn't really a lot of exposure to the arts. We want to make sure that the word gets out about The Nutcracker and its exposure to the arts that the community really could benefit from," Pecht says. "And it's really very reasonably priced too. It's performed by local people that you know about."
Pecht notes that in addition to raising awareness about the availability of pets at the shelter, the Muttcracker also served to increase the visiblity of the dance performances.
"When you put a bunch of community groups together, you turn five people into thirty," Pecht says. "I couldn't do this alone, the dance studio couldn't do it alone, the shelter couldn't do it alone. But put it all together and it worked."