A total of four candidates are on the ballot for three-year terms on the board of education in the Bordentown Regional School District, but area voters will not see all the names on their ballots.
Three of this year's candidates are on the ballot in Bordentown Township, vying for two available seats. The district allocates five of its nine overall seats to the township, three to Bordentown City, and two to Fieldsboro.
Incumbents Katherine Clark and Richard Carpenter are on the township ballot, as is challenger Ryan Cody.
Fieldsboro voters won't see any candidates for school board this year, while Bordentown City residents will see only one: Mike James, who already serves on the board, is running unopposed for his seat.
Election Day is Nov. 2.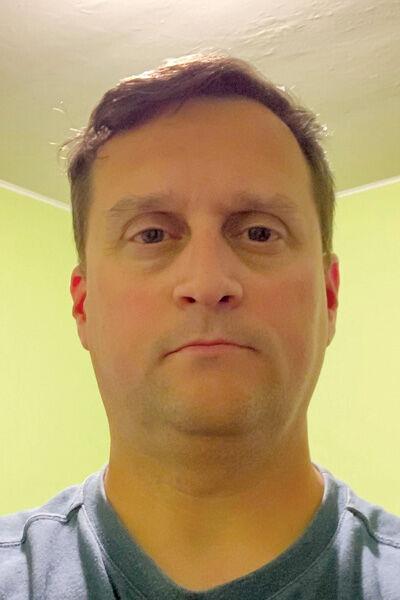 Richard Carpenter, 43, has lived in Bordentown Township for 4 and a half years. His wife Laura was born and raised in Bordentown. Carpenter has an associate degree in political science from Harford Community College in Bel Air, Maryland, bachelors degrees in political science and economics from from Temple Uuniversity, and a masters in applied economics from the University of North Dakota. He works as an economist and data analyst.
Carpenter has two children attending Peter Muschal Elementary School, one in 4th grade and one in kindergarten. He enjoys fishing and hiking and is a licensed amateur radio operator.
He has served on the school board only since Sept. 1, when he was voted onto the board to fill the seat left vacant by Sal Schiano. Carpenter says he has attended all but one school board meeting in the past 12 months.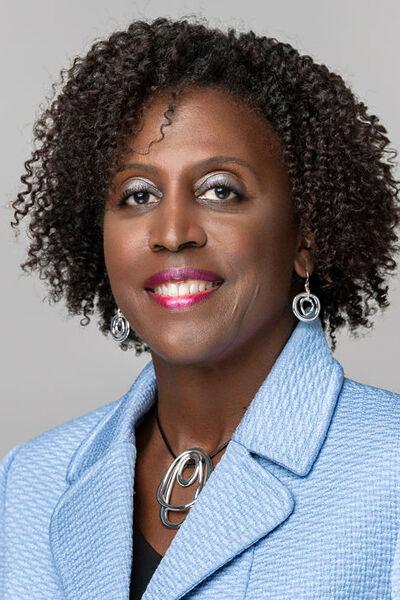 Katherine Taylor Clark, 59, is an educational consultant and retired school administrator. She and her husband, Julius, have resided in Bordentown for 8 years. Clark has a bachelors degree in speech and communication disorders from Douglass College of Rutgers University, and masters degrees in human services administration and educational leadership/supervision from Rider University.
Clark was appointed to the board in February to serve the remainder of a vacant term. She says she has attended between 90 and 99% of the meetings held in the past 12 months.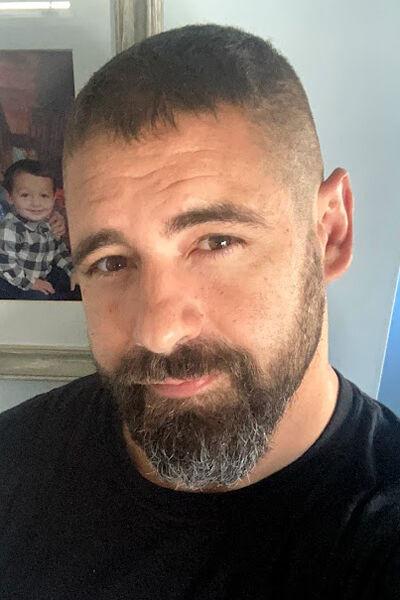 Ryan Cody, 39, has lived in Bordentown for 9 years. He works as a senior technology advisor. He has a bachelors degree in political science from the State University of New York at Buffalo.
Cody has two children in the district: daughter Faith, who is a sophomore at the high school, and son Joshua (JJ), who is in first grade at Peter Muschal Elementary School. He also has a son, Ezekiel, who is not of school age. Cody is a first-time candidate and says he has attended between 90 and 99% of board meetings held in the past 12 months.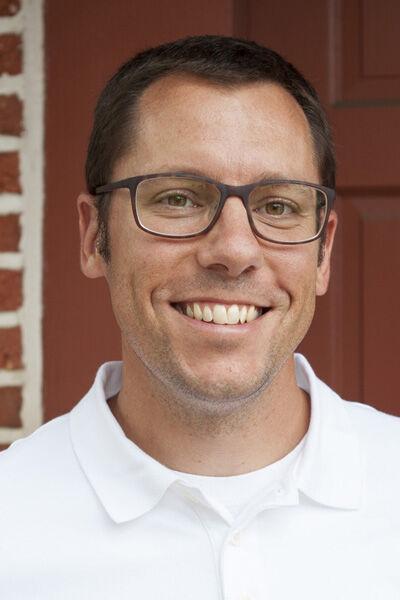 Michael James, 40, is a high school social studies teacher and lifelong resident of Bordentown. The Bordentown Regional High School grad has an associates degree in humanities and social sciences from Mercer County Community College, a bachelors degree in history and secondary education from The College of New Jersey, and a masters degree in world history from Monmouth University.
James has two children in the district, one in 6th grade and one in 5th. He is completing his first term on the board this year and says he has attended between 90 and 99% of board meetings held in the past year.
Carpenter, Clark and Cody are running for two Bordentown Township seats available this November. James is running unopposed for the Bordentown City seat he currently occupies on the board.
The Current emailed questionnaires to all four candidates. Their responses are below. They have been lightly edited for clarity and length.
Q. Why are you running, or running again, for the school board?
Carpenter: I am running for the BRSD Board of Education to represent Township families who currently have children in the school district, as well as to represent the community as a whole, to the best of my ability.
Clark: I believe that as citizens, each of us has a responsibility to give back to our communities. I have a genuine concern and passion for public education. The slogan for my campaign is #AdvocatingForEducation.
I have 30 years of experience as an educator and school administrator in various educational settings, including elementary, high school and post secondary. I can provide valuable input on educational issues.
Cody: The pandemic has revealed how broken our public education system in New Jersey is. In particular it has uncovered the extreme power the New Jersey Education Association (the teachers union) has over public education and our district. Under the influence of the NJEA Bordentown children and families have been put last. I am the children and family candidate who will stand up to the powerful union and put children first.
James: I have two core beliefs that provide insight: first, education is the great equalizer — quite simply, a solid prek-12 education opens doors to so many opportunities. Second, it is vital that citizens give their time, energy, and thought to shaping our public institutions as a service to the community. It is key that these individuals work with the community they serve in a respectful and collaborative nature to ensure these public institutions can thrive.
Q. What are the two most vital issues facing the school board today, and what will you do as a member of the school board to address them?
Clark: The COVID-19 pandemic and its impact on student achievement, attendance and budgetary impact. By engaging parents, teachers, students and community partners in meaningful conversations to collaborate on creating a vision and setting goals.. All voices are needed at the table.
The social and emotional learning and well-being of all students and staff in light of the current pandemic and numerous losses which our schools and community have experienced.
As a board member, I would support the superintendent to assess the needs within the schools and advocate for professional development, training and student programs to support these areas.
Cody: The radical sex education and identity-based curriculum that is being instituted in our district and the board's lack of fiscal responsibility. The new curriculum passed by the Murphy administration and rubber stamped by our board will be teaching radical sex education curriculum starting in first grade. Additionally, under the guise of "equity education" they are pushing a worldview on students that classifies everyone in only two categories: oppressed or oppressor. The curriculum should empower children and teach them to judge each other based on the content of their character not the color of their skin.
In my 20 months of keeping a close eye on this board, I've seen nothing that resembles fiscal responsibility. They spend taxpayer dollars recklessly and have regularly increased property taxes in the Township year over year. Their irresponsible spending must be reined in.
James: First, it is necessary for BRSD to continue to address the many issues that have come out of the pandemic; primary among these are mental health and academic growth. We must continue to rely on the consensus of public health experts to ensure the safety and wellbeing of our students and staff. We also must continue to rely on the educators and administrators in our district to ensure academic growth for all children.
Second, in order to achieve the first goal, we must maintain our fiscal responsibility. The relationship between taxpayer supported schools and academic success always requires a balanced approach to ensure the greatest return on investment. These two issues require BOE members' constant attention, and will always be how I make my decisions.
Carpenter: Two issues I believe to be vital are ensuring that the students are prepared for life after they graduate, and effectively communicating with the Bordentown community. Part of my platform is to improve the way the school district provides for the future success of its students, regardless of whether they go to college, directly into the labor force, or into the military.
I also want to improve the communication between the Board and the community – both the parents of students and the community at large. Some of my ideas include making the information on the Board website more accessible and making the public Board meetings available online in some fashion.
Q. How would you assess the job the board and the district have done in response to the ongoing coronavirus pandemic? What has the board done well? What could have been done better?
Cody: The board and district's response to the pandemic has been a travesty. The mishandling began right before the opening of the 2020 school year when the district informed parents that instruction for all grades was going to be entirely virtual the first five weeks of the school year. This put Bordentown families in an extremely difficult position. Our schools were not open for one full in-person day the entire 2020-2021 school year.
Even when the district had the option to make masks optional, remove masks outdoors, and remove plexiglass barriers from kindergartener's desks they refused to do so. I would have never allowed the schools to be closed and I would have loosened all Covid restrictions the second the state granted the district authority to do so.
James: In March 2020, our world was turned upside down as COVID-19 spread globally. Our school district responded to this crisis in admirable and important ways -- teachers, students, parents, administrators, and staff shifted to electronic means to provide and support educational instruction, and also, to ensure that the same caring and nurturing classroom would be present to the greatest degree possible.
BRSD wasn't perfect — no district was — but what I saw was a continual effort to improve and meet our childrens' needs. In this relationship, the BOE supported, questioned, and worked with district staff to adapt to ever changing circumstances.
Carpenter: I believe that the board has done a fair job with its response to the COVID-19 pandemic over the past 18 months. It has provided policy guidance to the Superintendent and the school district and responded to the questions and concerns of parents and the community. However, I also believe that the Board could have done a better job of communicating its role and the limits upon it regarding the requirements to abide by Federal, State, and local laws and guidelines. I also believe that some of its responses appeared to be late and reactive instead of proactive.
Clark: The board did a good job in listening to the recommendations from staff and community. The board supported the superintendent to address recommendations regarding the delivery of instruction through hybrid and/or virtual remote learning. Administration, teachers and staff should be acknowledged for their hard work and resilience in executing the educational plan.
The district was faced with many challenges. They were able to be flexible and responsive. We have learned that there is a need for some changes in the traditional classroom, particularly with technology. Now is the time to reimagine education as we move forward.
Q. In its mission statement, the district asserts that "the mission of the Bordentown Regional School District, in collaboration with the community, is to provide a safe, nurturing learning environment that is conducive to success for each student regardless of diverse background, learning style, prior experience, and educational need." How well does the school board live up to this part of its mission?
James: The current school board is such a wonderful and dynamic collection of community members; and we deeply value collaboration, respectful discussion, and our responsibility to our community in ensuring that tax dollars are spent appropriately and with student success in mind. It is my belief that we generally live up to this mission, but also, that we continually question whether we meet our mission statement.
As board members, we don't always agree on the issues, but we listen to one another, ask tough questions, have difficult conversations, and vote with our constituents in mind.
Carpenter: I believe that the Board tries to live up to its mission statement for all the students within the school district. I have witnessed the Board's involvement on various issues that address the needs of the students as a whole and for specific needs, as well.
Part of my campaign platform is to address the areas that I believe need improvement: use of technology in education, such as STEM activities; providing opportunities for students who are not the traditional college-bound; and, working with students and their parents to identify their interests and goals in their post-BRSD lives.
Clark: The district has successfully provided a safe, nurturing learning environment conducive to success as illustrated by the graduation rate and other data. The elementary and middle school students' outcomes have been particularly positive. As the district moves forward, the new superintendent and administration can now focus on other areas, including the high school program.
The district could benefit by including the following areas in their long term strategic plan: updating technology for all students and staff strengthening vocational/technical training options for high school students; ensure that district policies, staffing and school culture are reflective of diversity, equity and inclusion best practices.
Cody: Prior to the pandemic I would say they did a fair job living up to the mission statement. During the pandemic they have not lived up to it at all. Last year the district imposed nine schedule changes on our children between all virtual, hybrid learning, and half days with independent work at home. Our children and families deserve consistent schedules. Because of the changes our students experienced a high level of learning loss.
The families who were impacted the most by the district's scheduling inconsistency were low income, African American, and Latino families. The schedule should have been consistent throughout the year. I would have made it that way.
Q. For incumbents: What accomplishments would you point to from your tenure on the board to convince voters that they should vote for you again this election?
Carpenter: At the time of responding to this questionnaire, I have only fully participated in one board meeting as a member of the board.
Clark: I was appointed to serve on the board for the remainder of an unfinished term, for one year. I had the opportunity to serve on the board during the recruitment, interviewing and hiring of the new superintendent. This is one of the most important responsibilities of the school board.
Currently, the board is working to develop a district wide strategic plan. This process will ultimately include the community. The strategic plan will help the district create a vision and establish goals. The district can create a plan that will result in a school district in which all children succeed.
James: During my first term, I was part of a team that identified the best usage of grant funds from Burlington County for improving school safety. I was also part of an effort to examine BRHS schedule and identify ways to better support district academic needs. Additionally, I participated in an effort to ensure the diversity of our community was reflected in our curriculum.
We live in a small, tight-knit community and, as board of education members, we must always maintain the highest degree of respect. This is very much teamwork and I ask voters in Bordentown CIty to support me so that I can continue this collaborative effort.
Q. For nonincumbents: What experiences in your life or professional career make you qualified to serve on the school board?
Carpenter: I believe that my professional experience will be a benefit to my participation on the Board. Over many years, I have developed a combination of "soft" skills such as listening and being empathetic, the ability to respect different opinions, and to be able to negotiate with others to achieve common goals.
I also have developed the "hard" skills involved with critical thinking and analysis to address the various situations that the board may face and come to conclusions that will benefit the school district and the community.
Cody: I am a testament to the power education has to transform a child's life and to the failures of our public education system. I was headed down a bleak path at my public high school. There was no guarantee I was even going to graduate.
Once I moved to private school (Blair Academy), I thrived. Education at Blair was more engaging, practical, and personalized. I wasn't a cog in a wheel at Blair. I was an individual whose talents were brought out of me by dedicated educators who recognized my talents.
My life was changed by education. I want to make sure children in our district have the same transformative experience I had without having to attend private school.
Voters in the Nov. 2 election must be registered by Oct. 13. Active, registered voters who have requested them began receiving mail-in ballots the week of Sept. 28. If you do not receive a ballot by Oct. 13, contact the Burlington County Clerk's office at (609) 265-5229.