As one sits and talks with Mia Nissim, there is a temptation to reach out and poke her in the shoulder just to see if she's real.
Once her existence is proven, the desire to clone her is powerful. This is a woman who has done more for the downtrodden in 17 years than most will do in a lifetime.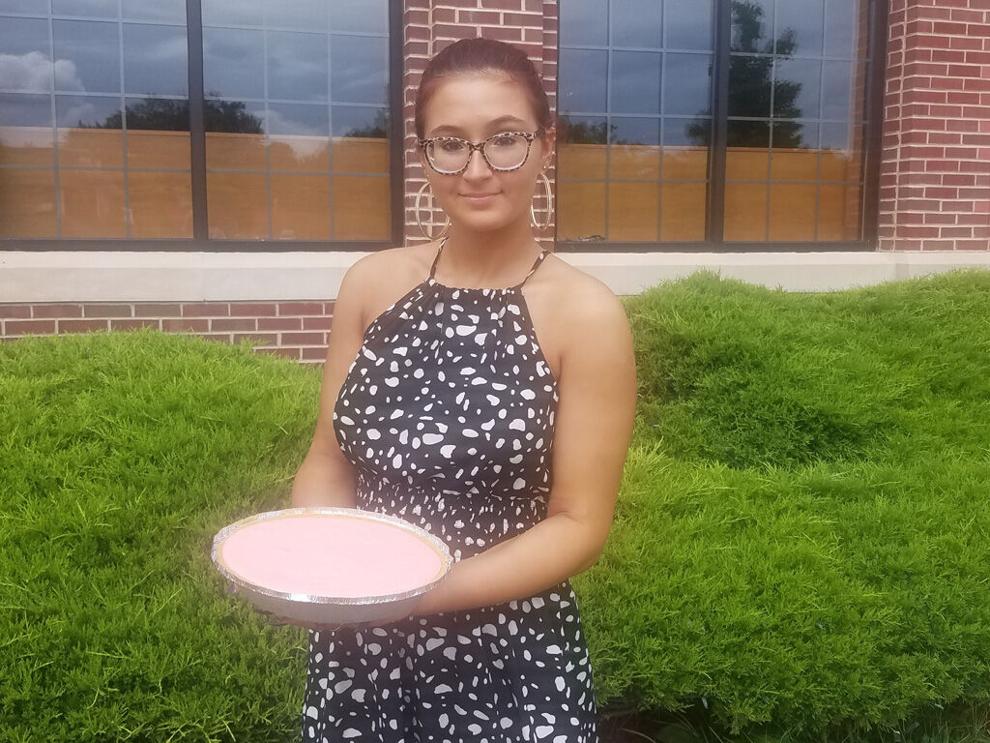 She's not worried about a new car, a new purse or new clothes for herself. She's more concerned with soap, detergent, deodorant or bread and milk for someone else.
To put it succinctly, more Mia would mean less suffering.
Entering her senior year at Bordentown Regional High School, Nissim has founded a program called The Kindness Project. While it is currently a generous charity, it will not become an official nonprofit until Nissim turns 18 and is legally able to start such an organization. She plans on doing just that.
But for now, she is still aiding the needy in Bordentown and beyond. Once a week she feeds the homeless at four hotels along Route 130, providing them with four hot meals for the week, along with drinks and personal care products such as laundry detergent, shampoo, deodorant, soap and other items. She also has a storeroom in her basement with many items ticketed for those in need, whom she learns of through friends, family members and the people themselves who require assistance.
How does a 17-year-old afford all this?
By working her head off.
Not only is Nissim employed as a hostess/food runner at Kristine's in Princeton and a hostess/pastry chef at Eno Terra in Kingston, she also fuels her charity work with a baking operation on the side. Her culinary excellence has created a huge clientele, and she takes one third of the money she earns each week and puts it toward her charitable causes.
It's a whirlwind life, and she loves every minute of it. It's a mindset she has had for her entire life.
"As someone who didn't grow up with everything in the world, I have appreciation for that," Nissim said. "I started working when I was 12 or 13. There are things I wish I had, or I wish I have now. I work a lot, and I still don't have enough money for the things that I want sometimes, and that's really hard."
She realizes, however, it's not as hard as other folks have it.
"But then there's people who want things that should be given to them," Mia continued. "If you get yourself into a hole, it's hard to dig yourself out of it without help. So many people don't have help. They're just real people. People look down on them but it can happen to almost anyone. You get fired from your job, you get evicted from your house, that's it. That's all you need," she says.
"We've gotten about 10 to 12 people into apartments. It's not a big number, but 10 to 12 people is a lot not walking the streets. They have shoes on their feet, they have food, now they have jobs. I know so many people are looking for people to work that we can get them jobs."
Nissim's work has not gone unnoticed. In August 2020, she was named the "Woman of the Week" by The Burlington County Women's Advisory Council. By then, she had already begun to utilize her baking skills to help the less fortunate.
Always one to be ahead of the curve when it comes to her age, Nissim's first culinary creation came at age 3. She continued to hone her skills, but never had a lesson.
"I learned it myself, I learned it from head chefs that I worked under who gave me little pieces of information, but I've never been classically trained," Nissim said. "I've been doing it a long time. My mom liked to bake, I loved cooking shows.
"I don't have a sweet tooth, but I like to bake things you can't find anywhere else. I like using fresh ingredients. It's minimalistic, so whatever I find in my fridge to make things you can't find anywhere else, that's my big thing. I want to give you something where you're like, 'Where are you gonna get that?'"
They include such items as smores brownies, Oreo cheesecake, lavender cupcakes, cheesecake bars, salted caramel cheesecake bars and numerous other creations. She makes sugar-free jams, pies, cakes, parfaits, chocolate caramel bars and her two most popular items, chocolate chip cookies and banana breads.
She did her first volunteer work as a sixth-grader at Clara Barton Elementary School. At age 10, she helped raise money for a friend to purchase a wheelchair. At age 16 she opened her own baking business, called The Blue Butterfly Bakery. She worked in a commercial kitchen, then when the space became a restaurant, she was out of a job.
But not for long.
When Covid hit, her mom began making care packages for front line workers, which provides a clue as to where Mia inherited her kindness from.
"My mom needed donations," Nissim said. "So I baked and donated a third of what I was making to her. It blew up. Everyone absolutely adored it. I was making banana bread, chocolate chip cookies, and then I was getting bored with doing the same thing and she stopped doing it, so I said 'What if I just have a menu every week and whatever money I get, I'll pick a different charity every month to donate to.' I donated to Red Cross, AIDS babies, we gave 1,500 pounds of rise to Tanzania. We gave to animal shelters. Basically, anyone who says 'This is a charity I'm passionate about,' I would donate $500, $1,000 every month."
Her template was to feed the homeless in the motels. That was halted during Covid, but she has picked it back up again, making deliveries every Thursday.
Although they did not want their names mentioned, several of the beneficiaries were happy to sing the praises of their guardian angel.
"To do this at her age, it means more than she can possibly know," said one.
Added another: "Not only does she provide us with meals, drinks and clothes, but she's awesome to talk with."
Nissim estimates that she spends $300 per week for the meals. The remaining money that she brings in goes to bulk purchases of everyday items that people need.
"I'll never give anyone money," she said, knowing many might use the cash to get something other than what they need. "I keep track of the money. If I see we have $500, I'll go out and buy some things. If someone out of the blue says 'Hi, I just lost my job and I'm struggling to get the groceries,' I make them up a bag and deliver it to them. Each week I go out and stock up."
For those who wish to contribute to Mia's cause and cure their craving for delicious sweets, they can go to her Facebook page, Mia Nissim, or email her at mianiss04@gmail.com to place an order. Nissim's work goes beyond baked goods, as she is planning a clothing swap in September.
"You donate your old clothes and the money goes straight to buying necessities for people in need," she said. "Whatever clothes aren't picked out, they go back to the homeless. I love finding cool ways to raise money. And I'm really big into recycling. I'll take almost anything someone doesn't want. Even if it's an unopen bottle of shampoo. Someone can still use that. It's like they say, one person's trash is another person's treasure."
There may be no greater treasure in Bordentown than Nissim, who has very specific plans for The Kindness Project once it is an official nonprofit.
"I'm gonna have little groups, people going out and doing community events, like beach clean up, the clothing shop events, feeding the homeless, raising money for different charities," she said. "My whole goal is to help people with a need to be successful. Whether you're homeless, whether you're a friend of mine, whether you're family; whatever you need, I know people, I can get you what you need. If you need food, if you need a place to go, if you need a job, whatever. I'm trying to prepare people to be successful. I'm very adamant about that. That is what my goal is."
It's an impressive goal. The kind you don't often hear from a 17-year-old.
But the good news is, she truly is real.