Trinity United Methodist Church of Bordentown celebrated the 70th anniversary of its annual Christmas Bazaar in 2015. In 2020, the church should have been able to celebrate another milestone, but the global coronavirus pandemic put a stop to that.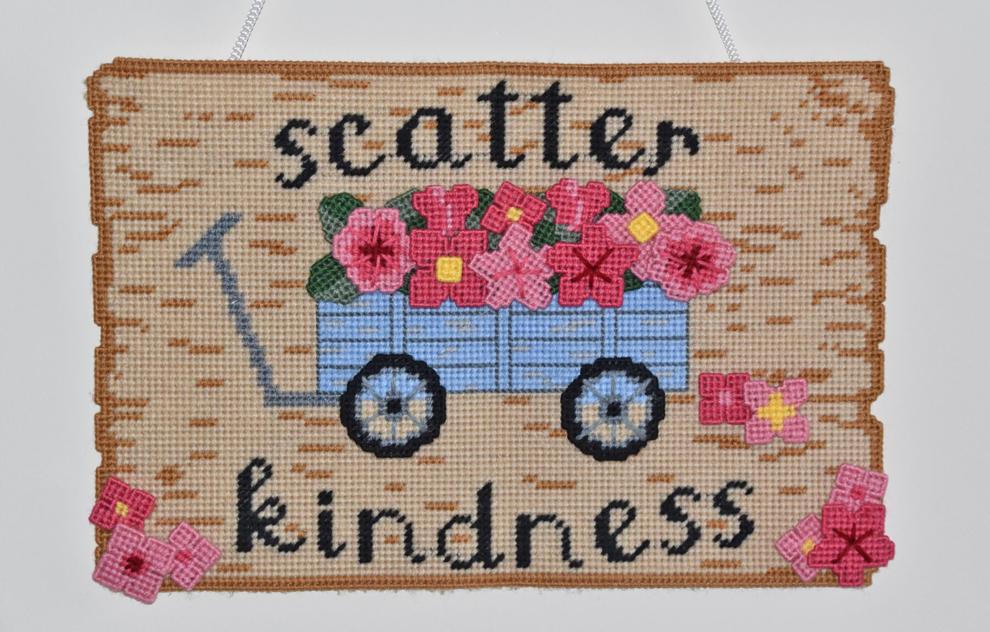 So the 75th anniversary edition of the bazaar will finally be held this Nov. 19 and 20. Visitors will once again have the opportunity to peruse and purchase the handmade items, baked goods, homemade candy, gently used clothing and vegetable soup that the bazaar is known for.
Shirley Fisher is co-chair of the bazaar committee with her husband, Charles. She says she knows many people who look forward to the bazaar every year.
"People come in with their Christmas lists and say, 'Let me see how much I can take care of on my Christmas list,'" Fisher says.
She is also one of the church members who makes the handmade items that are for sale. She estimates that she spent more than a hundred hours making one item, a 12-by-18-inch counted cross-stitch item with the words, "Scatter Kindness" on it — a message that she says is much needed in these times.
Funds raised through the bazaar support TUMC ministry programs like Trinity's Table, which provides food and meals for area families in need, and Trinity's Treasure, which takes donated items such as clothes, linens, toys, kitchenware and jewelry and makes them available for discounted purchase on the first Saturday of every month. If a person should be unable to afford needed items, they are provided free of charge.
Also as part of the Trinity's Table program, the church has a food pantry open to the public every Tuesday. During the pandemic, that program has shifted into more of a delivery service, with members of the church volunteering to make the deliveries.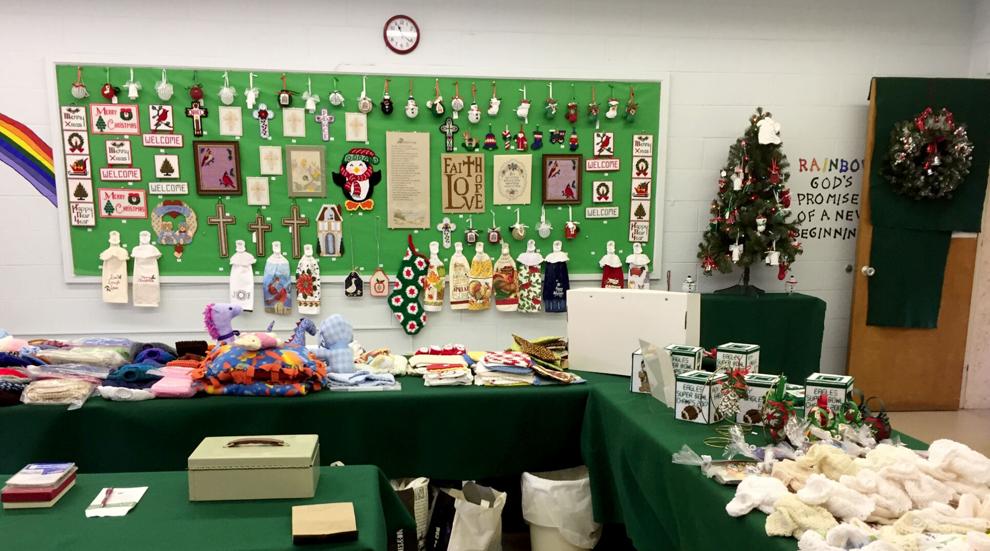 TUMC also participates along with other area churches in the Good Neighbors program, providing vouchers good at local hotels for those who have recently lost their house or are in transition between homes.
Though the church was closed to the public at times during the pandemic, TUMC ministries kept on providing services. In fact, says Pastor Richard Romero, during the pandemic, the services were needed more than ever.
"It's been hard for everybody, the pandemic has hit everybody," says Romero, who has been the pastor of the church for three years. "It's very personal. We have made connections with families in need so we know how many members are in each household, so we give them food according to their need. With everything, we look at the needs of the household and we provide whatever people need."
Romero says that like many other churches, attendance at Sunday services has decreased because of the pandemic. "There are still members of our church who are not coming for face-to-face services, but we have a good attendance every Sunday. We have organized our pews so people can keep distanced. We were making masks mandatory for several months, although in recent weeks we made it optional. Some people still wear masks if that is their preference, and that is fine," he says.
He adds that while overall attendance may be down, the church has added some new members during the pandemic, which he finds encouraging.
"We have around 10 new people who didn't come before the pandemic, and now they are coming," he says. "They are from very diverse backgrounds too, bringing more diversity to the congregation, which I like to see."
The Trinity United Methodist Church 2021 Christmas Bazaar will be held Friday, Nov. 19 from 10 a.m. to 3 p.m. and Saturday, Nov. 20 from 10 a.m. to 1:30 p.m. and 4 to 7 p.m. at the church, 339 Farnsworth Ave. in Bordentown City.
Lunch will be available from 11 a.m. to 1:30 p.m. on Friday and will feature Trinity's famous vegetable soup, as well as egg salad and BBQ beef sandwiches, desserts and beverages. On Saturday, there will be a snack bar from 11:30 a.m. to 1 p.m., featuring hot dogs and other goodies, with hoagies and sandwiches available from 4:30 to 6:30 p.m. Take out will be offered for all meals.
For more information, call (609) 298-5465.