Two candidates are up for two spots on the township committee: incumbent James Kostoplis and Aneka Miller.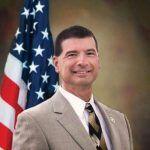 Kostoplis, 66, has lived in Bordentown for 30 years. He is a retired police lieutenant. He attended Wood-Ridge High School and went on to attend the Bergen County police and fire academies. He also went through the New Jersey State Correction Officer's Academy and the state Department of Health Emergency Medical Technician Training. Kostoplis has previously served as the Hamilton PBA president, the Hamilton Superior Officers Association president and the New Jersey Police Honor Legion president. He was also a volunteer radio announcer for the New Jersey Radio for the Blind and Handicapped. Kostoplis has also run for Burlington County Sherriff and served as Bordentown Township District 2 Fire Commissioner.
Miller, 45, has been a Bordentown resident for 14 years. She attended Plainfield High School and went on to graduate from Morgan State University with a degree in electrical engineering. She also earned an MBA from Rutgers University. Miller works as a regulatory affairs project manager for Merck. She currently serves on the Bordentown Regional Board of Education and has volunteered in PTO services at various district schools. She is also a longtime family member of the Bordentown Bulldogs youth football team.
The Bordentown Current provided each candidate with an election questionnaire. Miller's responses are below.
***
Why do you feel you are the right person to serve on the committee?
Miller: I am running to be a part of the local governing process within my community. I believe my translatable skill sets gained from my career in project management and risk management may be leveraged in this role. Additionally, I am open to learning more and contributing to the committee. I am an advocate for unity in the community. In lieu of past events, I have become more engaged with the Bordentown Community Alliance; it is a partnership with the Bordentown Township Police Department and residents, with the objective of driving continuous improvement in community relations through enhanced transparency, accountability and fostering trust.
The deaths of George Floyd and Breonna Taylor earlier this year sparked important conversations about racial injustice, including in Bordentown. The township has faced its share of racism allegations in the past. Do you believe racial injustice is an issue in town? If so, what else can be done locally to dispel it? If not, what would you say to those who say it is a problem?
Miller: Recent events in our nation have been captured and shared in myriad mediums, however these are not isolated issues. It showcased the inequities and double standards of the governing laws and exposed the hearts and minds of Americans. "Injustice anywhere is a threat to justice everywhere…Whatever affects one directly, affects all indirectly." (Dr. Marting Luther King, Jr.) I would encourage people to treat each other with the respect that you'd want, at the bare minimum. There are various opportunities and organizations to get involved, to have the uncomfortable conversations and be accountable for your own actions. We're not all the same and that's fine; we have different backgrounds, cultures, and experiences, this should be a harmonious asset in our community, not a reason for divisiveness.
Are there any areas in town that you think could benefit from open space designation, development, or other improvement? If so, where?
Miller: Bordentown Township has done a good job with development projects. I am open to learning more about specific Township locations that could benefit from open space designation.
What do you think is the issue most important to Bordentown voters? How do you plan to address it?
Miller: 2020 has been an extraordinary year. In consideration of COVID, I believe it's important that we maintain a robust response and preparedness plan to activate, if needed. However, some concerns remain the same, regardless of COVID-19. I share the concerns of the Township residents on taxes and will seek opportunities to streamline shared services (e.g., Bordentown Sewerage Authority) where possible with the township business administration, to avoid increase. I'll continue to support the school district and the board of education on its pathway to excellence. And finally, I will partner with our police officers and residents to ensure transparency, accountability and trust.