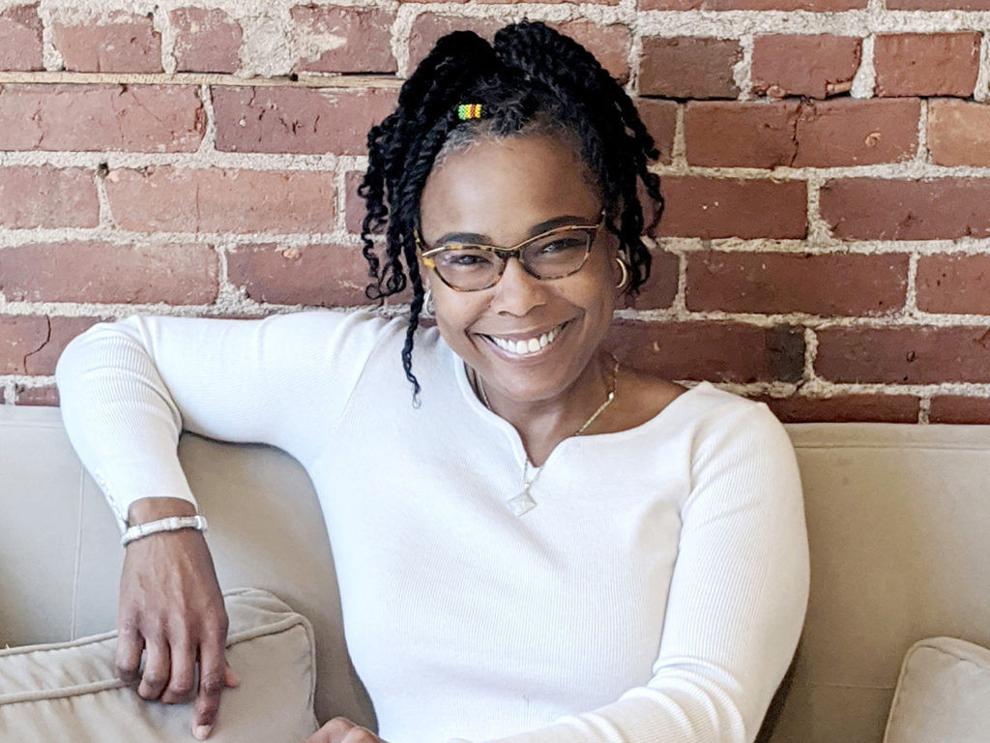 A number of area organizations, including the Boys and Girls Clubs of Mercer County, have been working together to bring to life the African Link Initiative, or ALI — a program designed to help African-American teens transform the way they see themselves and the world.
Seven teenagers, hailing from Hamilton, East Windsor, Lawrence, Trenton and Plainsboro embarked on ALI's inaugural program in January. Over the first five months of the year, the participants will learn about African and African-American history and African-American identity, and take DNA tests to provide crucial information about their family history, both before and after their ancestors first reached this continent. The program is set to culminate in a two-week trip to Ghana, in West Africa.
Shazel Muhammad-Neain is the founder of the African Link Initiative. The South Jersey resident is also the founder of Eunoia Global, a leadership training and business coaching firm, and has been involved with the Boys and Girls Club of Mercer County since 2018.
Muhammad-Neain is also a board member of Global Connections Foundation NJ Corp, the Pennington-based nonprofit founded by educator David Angwenyi, which for a number of years has been sponsoring educational trips linking American students to counterparts in Kenya. Global Connections is now also a partner in ALI.
Muhammad-Neain says the first ALI participants have been nominated by school principals and assistant principals "who see their innate potential yet recognize the lack of opportunities and sense of belonging these youth experience — solely due to the color of their skin."
Jermaine Blount, Jr. is one student who is taking part in the program. Blount, a junior at West Windsor-Plainsboro High School North, learned about ALI from his father, Jermaine, Sr., an assistant principal in the East Windsor Regional School District.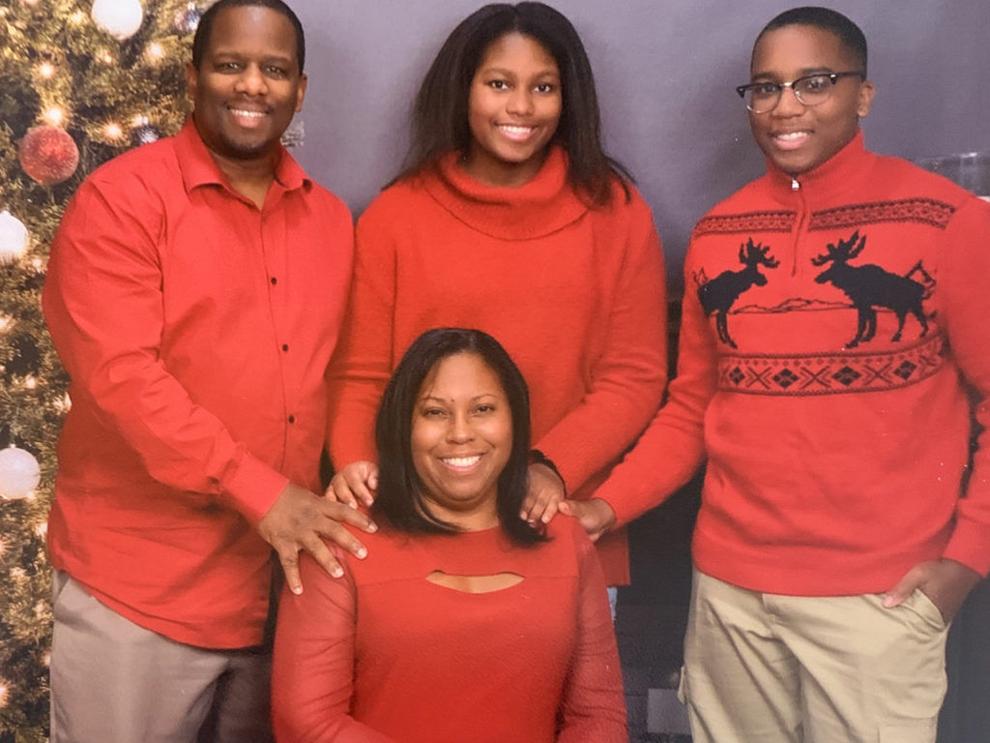 Mom Jenine, a school counselor in Robbinsville, says Jermaine Jr. was very excited when she and Jermaine Sr. told him about ALI. "This is something we have thought about before, but this is the first opportunity that's been presented that he would be able to partake in," she says. "He's never been to Africa, we've never been to Africa, so we definitely wanted to offer him this type of opportunity, to go through this journey with other students with similar backgrounds, experiences and culture."
The Blounts' daughter, Jania, is a freshman at Rutgers University, studying animal science. Jenine says Jania "absolutely wishes she could be a part of [ALI]. We wish something like this would have been available when we were in school. We haven't crossed that bridge yet."
Zoubir Yazid, the chief learning officer for the Boys and Girls Clubs of Mercer County, says ALI is a natural continuation of the programs of the Boys and Girls Clubs.
"Our mission is helping the youth of our community achieve their dreams. Well, a dream is reaching the impossible," he says. "Why not have them go to Ghana? The reason I've been very passionate about this is, I really want to send a message out: nothing is impossible. We're here to help. It's not a shift in the mission statement but it's a shift in the sense of pushing the target even further on the horizon. I think we're going to be the first Boys and Girls Club to ever send somebody overseas."
The program is designed to accommodate as many as 20 students, but Yazid is content to start with a smaller group.
"Seven kids is very good to start with, and we're going to try to find the right number for us," Yazid says. "We want to make it a program that kids aspire to. Our dream one day is for it to become a program where kids say, 'Oh my God, I really have to work hard to get into that program.'"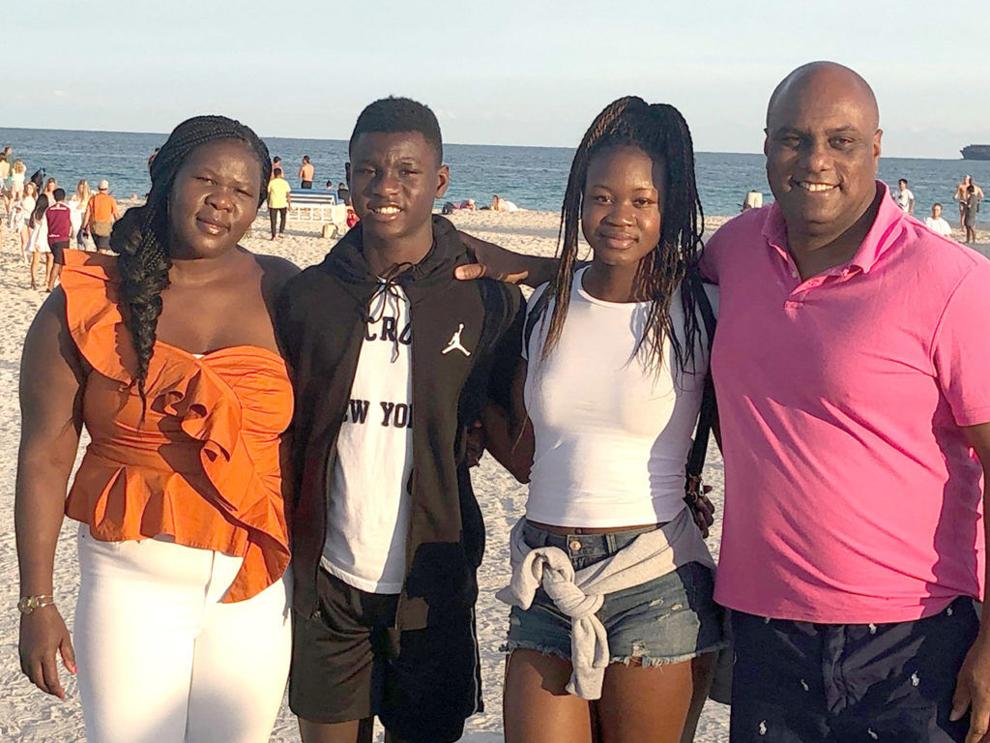 Brandon Russell is one of the seven who are participating in the program this year. The Trenton Catholic Academy student lives in Hamilton with his father David, an IT manager, mother SanRose, a director with United Health Care, and sister Asia, a student at East Carolina University.
When David Russell first heard about ALI, he thought it sounded like a wonderful opportunity for Brandon to learn about his identity in a way that would not be taught in history books.
"African-American kids, so many times if they are more academically inclined, sometimes they are ostracized by both races," he says. "This gives Brandon a chance to learn and be with kids of the same interests and race."
Muhammad-Neain describes ALI as an evidence-based, three-part program. In part 1, participants will take DNA tests that will be processed by African Ancestry (africanancestry.com), an organization that says it has the only DNA database that can go back 500 years to help a person track ancestry back to a present day African country and ethnic group of origin.
After that, students will learn about Africa, the African diaspora and African-American identity. "If you don't know where you come from, it's hard to understand where you are, and it's even more difficult to see where you're going," Muhammad-Neain says. "What we know, from data behind our research on programs like ALI, is that teaching Black students about instilling Black cultural pride really does yield promising outcomes, including higher GPAs and higher graduation rates."
In part 2, students will participate in a workshop designed to boost their critical thinking, decision-making and relationship skills. Muhammad-Neain says she the teens will take part in a version of the Vital Smarts Crucial Conversations program that is usually used for staff training at Fortune 500 companies.
Muhammad-Neain is calling part 3 of the program a "teen summit," an open forum of facilitated conversations. "It's about giving kids the space to examine current events and their perspective on things, and also to get feedback from their peers and to be able to unpack community constructs like race and identity," she says.
The students will then make the 14-day birthright trip to Ghana. On the trip, the students will tour historical sites of trans-Atlantic slave trade, participate in a tribal naming ceremony, and learn firsthand about African traditions and culture.
The trip was originally planned for late summer 2021, but because of the uncertainty surrounding the pandemic and its impact on safe travel, the trip is now tentatively scheduled for summer 2022.
Muhammad-Neain spent a month and a half in Africa in 2019 and 2020. She visited both Kenya and Ghana and says the trip was an amazing experience.
"I am still being transformed from my time there," she says. "I feel like I became African-American for the first time at age 47. I finally felt like I knew, for the first time, what it felt like to be both African and American at the same time. I had finally reconciled my ethnicity and identity."
Muhammad-Neain has high hopes for the future of the program. She envisions it becoming a seven-year program that students enter in 6th grade and continue until they graduate. She can picture an evolving curriculum in which participants go to different countries in each year of the program.
Eventually, she says, she wants to look into folding college students and even adults into the program. She sees long-term sustainability for the program coming through a workforce development program. "We want to be able to build a pipeline of success that leads to gainful employment for graduates of our program," she says. "We intend for workforce development to be a revenue center."
For now, fundraising is definitely a focus for the initiative. Right now, the program has the funds to provide two of its seven participants with stipends that would cover the cost of the Ghana trip. ALI is actively seeking more donors to enable it to cover the cost for all seven students.
"This is something that really will make a difference in the sense that it's a paradigm shift, taking everything that Shazel and the Boys and Girls Clubs can be and combining them into a program that's creative and data driven, but most importantly, is really life changing," Yazir says.
He says he cannot wait until the day the teens return from Ghana. He says he plans to be at the airport to meet them.
"I can't wait to see their faces when they come back. And what's beautiful about it is imagining the impact [that ALI] can have on their community. This is not just going to affect that kid, it's going to affect his family, her family," he says. "The return on investment is that this is something that can change the life of these kids and put them on a path forward that would really be incredible."
For more information about supporting the African Link Initiative, go to the ALI website: africanlink.org/donate.