Update: FEMA has closed the Disaster Recovery Center in Ewing. Disaster survivors can still access disaster information and assistance the following ways: online at DisasterAssistance.gov; by calling 800-621-3362; or download the FEMA app available for smart phones. For the latest information visit fema.gov/disaster/4614. Follow the FEMA Region 2 Twitter account at twitter.com/FEMAregion2. The deadline to apply for disaster assistance is Nov. 4, 2021
 * * *
In early September, New Jersey saw remnants of Hurricane Ida wreak havoc on the garden state with excessive flooding and tornadoes.
Thirty residents died, including two who perished in Mercer County. The Federal Emergency Management Agency (FEMA) stepped in to help, establishing several Disaster Recovery Centers (DRC) across the affected areas.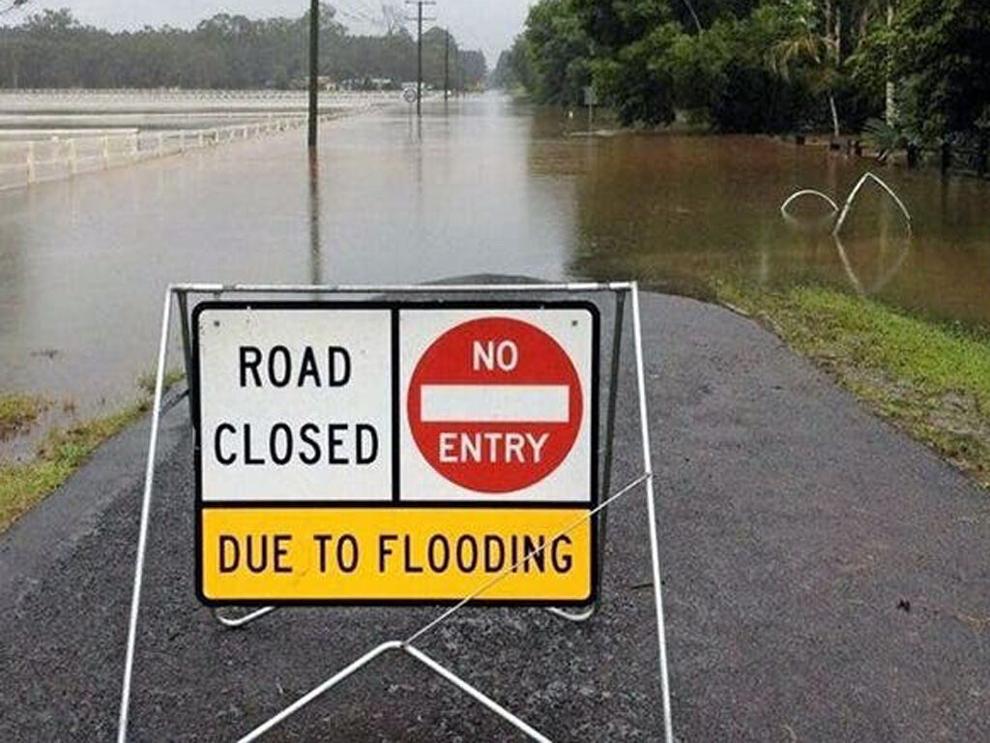 On Sept. 6, President Biden approved major disaster declarations for New Jersey, concentrating on incidents from the period of Sept. 1 to 3. Ewing's DRC opened on Sept. 14, established at Hollowbrook Community Center on 320 Hollowbrook Drive.
Representatives from multiple state and federal agencies such as FEMA, U.S. Small Business Administration, New Jersey State Office of Emergency Management, and others will be available to answer questions from 7 a.m. to 7 p.m. Monday through Friday, as well as 8 a.m. to 5 p.m. on weekends.
The DRC aims to help survivors file claims for financial compensation, provide resources, and aid with other forms of disaster assistance. It will remain an active location until the community is no longer in need of services to recover from the disaster.
FEMA has an online resource, New Jersey Remnants Of Hurricane Ida, that gives a rundown of information about the overall crisis. Federal aid is being provided for homeowners, renters, businesses, and others in need, including survivors who are not legal U.S. citizens.
Mercer County Executive Brian M. Hughes announced Mercer County's DRC opening as one of the officials who helped set up the site.
"The damage in Mercer County is extensive and widespread, and is impacting local governments, businesses, and residents alike," he said. "Several of our towns have significant water damage including Hopewell Township, Hopewell Borough and Ewing, Lawrence, and Hamilton townships, and the cleanup and repair work is ongoing. As my team was assessing the damage, numerous roadways and bridges also were found to have sustained substantial damage and the repairs will take months."
"This was a storm of historic proportions, and I wish to thank FEMA and the Biden Administration for their attention to Mercer County. We will get through this together," Hughes added.
The New Jersey Office of Emergency Management (NJOEM) worked with FEMA to make preliminary damage assessments as a way to see what counties qualified for the declaration. Senator Cory Booker's page on Ida states that once NJOEM officials complete their assessments, they will submit their application to FEMA, which evaluates them and approves the area on "rolling basis." This explains why Mercer County was not originally one of the approved counties in the initial aftermath of Hurricane Ida.
As of Sept. 18, 12 counties in New Jersey are FEMA approved for aid.
Nikki Gaskins Campbell is a media relations specialist for FEMA in Mercer County. She emphasizes the importance of getting claims in on time, because if residents fail to apply to FEMA by the deadline, they will not be able to access potential federal aid to supplement their insurance. The grants do not have to be repaid back, but the money must assist survivors in the recovery process with essential items.
"You don't have to go to a DRC to register," Gaskins Campbell said, but FEMA still staffs the DRC with representatives for those who prefer face-to-face interactions. "We encourage people not to delay. We want them to begin the recovery process as quickly as possible. So, document your damage, take photos, keep any receipts, and then file with your insurance. If you feel like you're uninsured or underinsured, by all means, apply with FEMA to see if you can possibly qualify for disaster assistance."
By law, FEMA cannot duplicate what insurance agrees to pay for, meaning that only those in the 12 counties with direct damage from Ida may receive financial compensation from FEMA, if not already sufficiently covered by their providers.
"But we don't want people to procrastinate, because there is a deadline," she said, noting that it is typically 60 days after a major disaster declaration that applications can be filed. "We want people just to really hurry and go ahead and get the ball rolling so they can go ahead and start getting back to some sense of normalcy if they sustained damage as a result of Ida. "
Anyone can apply online at disasterassistance.gov/, or they can download the FEMA application on the Apple or Google Play mobile stores. If issues arise, FEMA's hotline at 1-800-621-3362 is always available to take calls to complete the process or answer inquiries. People who require relay services, such as videophones, InnoCaption, or CapTel, must provide FEMA with the number for the corresponding service.
Federal aid encompasses what is usually not covered by insurance policies, such as homeowner or renter policies, as well as active voluntary agencies and mass care needs like emergency food or shelter.
When applying, FEMA recommends being ready with a current phone number, the original address during the disaster and a current one, a social security number and a list of losses and damages. Those with insurance are asked to have the policy number, agent, as well as the company name of the provider.
Besides FEMA, the U.S. Small Business Administration (SBA) is giving low-interest disaster loans for "homeowners, renters, businesses of any size, and most nonprofits." SBA claims, similarly, cannot be issued for the same losses insurance already plans to cover.
Applicants who are referred to the SBA can complete their loan applications regardless of whether they take the offer if they wish to remain eligible for other FEMA accommodations.
Most nonprofit organizations, small businesses and those who farm through aquaculture can have loans up to $2 million for working capital needs, even without property damage, as well as the same monetary maximum for any combination of property damage and working capital needs. Businesses of any size and most nonprofits can have loans up to $2 million issued for property damage in specific.
For homeowners, loans up to $200,00 are available to repair or replace their home. For homeowners and renters, up to $40,000 can be used to replace personal property.
Renters can apply, just like homeowners, with the same conditions in place. If you have insurance, file a claim with your provider, possibly including a settlement or denial. If underinsured or without it, FEMA can step in to help.
FEMA states that it can financially support renters who choose to rent alternate temporary housing if displaced from their primary residence, as well as cover the monthly rent amount and essential utilities. They also might reimburse lodging expenses if applicants pay out of pocket for hotels or motels, including the cost of the room and taxes charged.
Those looking for additional help can call 800-659-2955 or email DisasterCustomerService@sba.gov. People who do not qualify may be eligible for SBA-dependent categories such as SBA-dependent ONA, which encompasses personal property assistance, or replacing essential personal property along with disaster-related costs. Necessary items may entail furniture, textbooks, tools and other previously owned products.
FEMA only helps pay for regaining the basic necessities of a household, with an inspection required to confirm the losses. Livable homes are described by them as having a structurally sound exterior and interior, with the home able to work as shelter. They will also take into account whether the electricity, gas, heat, plumbing, sewer and septic systems are functioning appropriately.
If homeowners or renters cannot find a place to stay with their house under unlivable conditions, and they have no insurance coverage for temporary housing, they can apply to receive short-term financial assistance.
Other expenses and needs include: child-care, medical, dental, funeral and burial, essential household items, essential vehicle damage, moving and storage costs, as well as miscellaneous items used to aid in the disaster, such as a generator.
Survivors without U.S. citizenship may also be eligible as "qualified aliens," whose status will not be negatively impacted by seeking assistance. Those who can file are green card holders who are lawful permanent residents, asylees, refugees, or anyone undocumented whose deportation status is being withheld, as well as those paroled into the country for at least one year. Anyone granted conditional entry, are Cuban/Haitian entrants or are subjected to cruelty or human trafficking with "T" or "U" visas, are included in the requirements.
Parents or guardians without eligibility can register on behalf of their children, whether they are citizens or otherwise. FEMA can help through telephone calls for people unsure of their status at the same number for all questions, 1-800-621-3362.
The repercussions of Hurricane Ida will continue to impact not just those making claims, but the entire state as a whole. Hughes continued by acknowledging the loss of individuals who, while not from Mercer County, perished in the area during the hurricane.
"I am saddened to report two confirmed deaths related to the storm. Both deaths were of individuals who were swept away while they were in their respective vehicles," said Hughes.
"God rest their souls, along with the many other N.J. residents who were lost. All loss of life under these circumstances is devastating to all our communities, but I would be remiss if I did not recognize the incredible number of successful rescues in the harrowing conditions," he continued.
"Mercer County had an estimated 300 emergency responders rescue over 100 victims on the night of the storm. One of those rescues was a nearly 4-hour ordeal with the victim ultimately extracted and saved via helicopter that hovered over raging flood waters," Hughes expressed, reinforcing that shared community spirit helped save lives, as it will through continued financial aid programs in the times to come.
"Our Mercer County emergency responders—our police, firefighters, EMS and the many DOT road crew members who assisted with traffic and barricades – are heroes in my book."