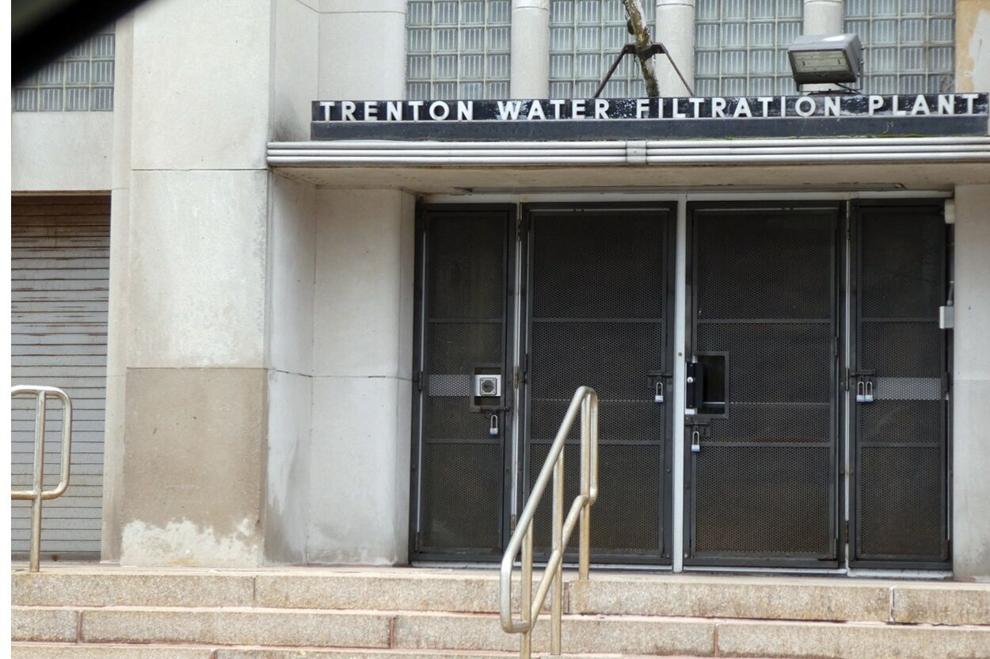 Coming off the worst year in its history, Trenton Water Works received notice of three more state violations in January, continuing a cycle the utility has spent months trying to break.
Meanwhile, tired of questioning TWW's ability to fulfill its purpose, residents and suburban towns served by the utility have begun resorting to other measures to ensure they have clean drinking water.
Trenton Water Works has insisted the water coming from its system always has been safe. TWW's management says while progress has been made in correcting deficiencies in staffing and procedures, it continues to struggle to meet state Department of Environmental Protection requirements. All three of the January violations, for example, were due to clerical or administrative issues such as missed deadlines, not new questions about water quality.
"State agencies have a tendency to focus too much on the process and not on the final result…What you want as an end result of the DEP regulating TWW is high-quality water," said Shing-Fu Hsueh, Trenton Water Works' new director and a former DEP water-quality expert. "What the process needs to focus on is technical procedures and hiring enough people with the expertise to carry them out. Instead, their mentality is, 'By this date, you have to submit this report.'"
TWW customers will be receiving notices about the January violations in the coming weeks. Trenton Water Works customers in Ewing, Hamilton, Hopewell Township, Lawrence and Trenton have become familiar with the public notices, many of them full of language suggesting there could be health concerns with the water. TWW has issued 24 such letters in the last two years, including for violations due to excessive lead, disinfectant byproducts and turbidity.
'Why should I pay twice: for bottled and for tap? Why should I have to pay for contaminated water?'
While Hsueh contends that DEP-mandated violation notices can create unnecessary panic, he might find the specifics matter little to TWW customers, who just want to know when the problems will be fixed and the notices will stop.
Some residents have gone a step further. Tired of waiting for TWW to correct itself, they have turned to alternate sources of water or purchased expensive filters to protect them from tap water they see as a danger to their well-being and a utility they no longer trust.
"What is the plan?" said Tina Tuccillo, a Lawrence resident who has used bottled water instead of tap for nearly two years now. "What is the end date for all of this?"
Tuccillo and her parents use three cases of water a week, at a cost of about $40 per month. She also paid to install a water filtration system on the water line into the kitchen, and had a state laboratory test the water.
She said they made the switch after constant violation notices from TWW eroded their trust in the water quality. Tuccillo said, during a July 2018 interview, that the notices particularly worried her because her parents are in their 90's and potentially more susceptible to health problems. She wondered if residents should be compensated for all the bottled water they've purchased.
"You're supposed to pay for services rendered," Tuccillo said. "Why should I pay twice: for bottled and for tap? Why should I have to pay for contaminated water?"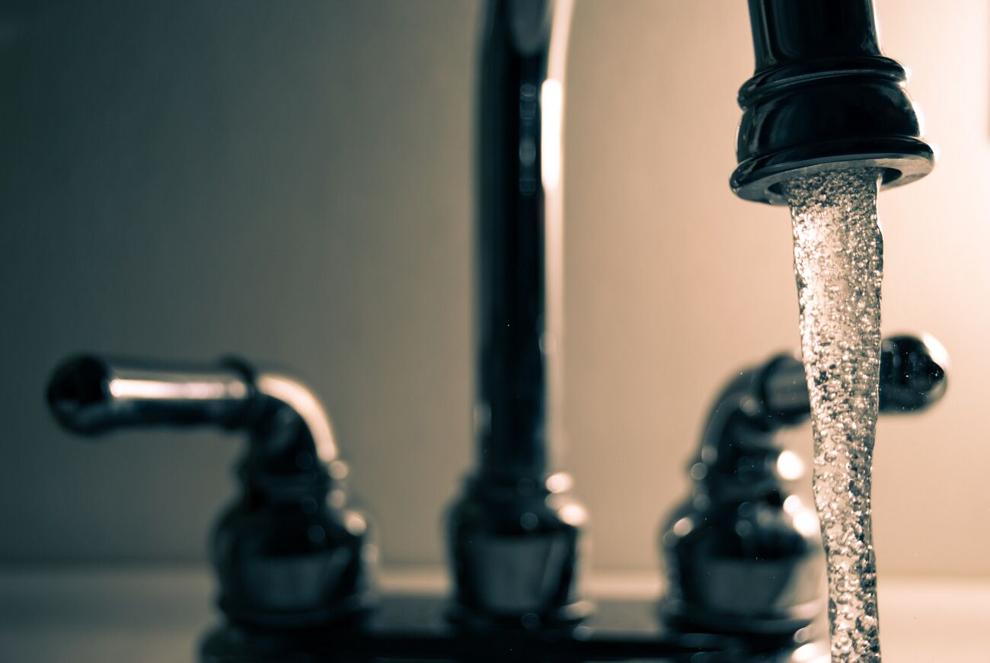 TWW met similar skepticism from customers in the fall, when it held public forums in the four suburban towns in its service area. TWW planned the events as an effort to improve relations between the utility and the public. But the reception TWW received showed how far the water provider's reputation had fallen.
"I could get a sense from the audience that some of the people weren't buying it," Lawrence Mayor Christopher Bobbitt said in a December 2018 interview.
The public's attitude could be justified. Trenton Water Works turned in what was the worst year in its history in 2017, with 11 DEP violations on issues including failed filters at its plant. TWW followed that up in 2018 with an all-time high 13 violations.
Five of the violations in 2018 were for an excess of chemicals, called disinfectant byproducts, that form when naturally occurring organic matter in the water combines with disinfectants like chlorine. TWW tests for two byproducts: total trihalomethanes, or TTHM, and haloacetic acid 5, or HAA5. TWW has had a HAA5 violation in four of the last five testing periods. It had a TTHM level higher than the federal standard in three of the four testing periods in 2018.
The federal Environmental Protection Agency says some people who consume excess quantities of TTHM for many years may experience liver, kidney or central nervous system issues, and may have an increased risk of getting cancer.
TWW finds its TTHM level by testing the water in sites across its service area, and taking the average of the results of each site during the last 12 months. Testing sites, such as the Lawrence Senior Center and Lore Elementary School in Ewing, have averages higher than the federal threshold, which triggers a violation.
Some of those sites, including Lore Elementary, returned improved results that met regulations in the latest round of testing, in November 2018. Others did not. The Lawrence Senior Center, for example, showed a TTHM level of 100.9 micograms per liter, more than 20 percent above the federal limit.
The same water flows to the neighborhoods surrounding Lore Elementary and the Lawrence Senior Center, but results pinpointed at those particular locations stick out. The EPA requires violators to send public notices that include language saying water high in TTHM contains an increased risk for the exact populations who may be frequenting those locations: the very young, the elderly and those with compromised immune systems.
'I don't believe anything they're telling us. It's probably 10 times worse.'
The TTHM violation notice sent out by Trenton Water Works last month also says pregnant women may be more vulnerable to health issues caused by byproducts like TTHM, and suggests those who are concerned should seek advice from a doctor.
Hsueh said he finds this language to be needlessly concerning, and wished he could explain more clearly in the violation notices what is going on. He said the DEP will only allow a notice with language the government provides to be distributed.
"The regulations require exactly what you have to say," Hsueh said. "So there's a lot of bureaucratic language that is used. Most of the people don't really understand the bureaucratic information sent out in the notices to every household."
What residents do take from the notices is there is something in their water that shouldn't be there.
Lawrence resident Mollie Kasica said she has used a Brita filter to remove lead and other contaminants from their water since moving to town, but recently switched to a more-expensive faucet filter since it also removes disinfectant byproducts the Brita doesn't. She and her husband will go a step further in the coming weeks, installing a complete water filtration system for their house. The decision was made in part to protect Kasica, who is pregnant.
Kasica did not want to discuss what the new filter cost, but such systems can run into the thousands of dollars. Kasica admitted the system wasn't a purchase made lightly or easily, but said she couldn't put a price on ensuring her health or that of her child.
Ewing resident Rick Butera can relate. He installed a five-filter reverse osmosis system under his kitchen sink in 2017, when the first hints of TWW's issues began to surface. The system cost $200, and took less than an hour to install.
"We did it just to try to protect ourselves," Butera said. "At that point, I didn't have any trust in the water."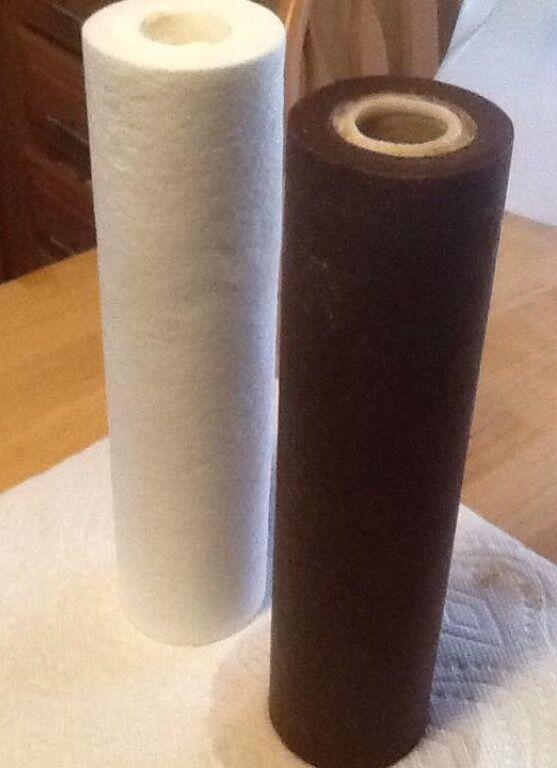 Seeing what has happened since, Butera said he is glad he installed a system to clean his water. His brother, his wife's grandparents and several friends in Ewing all have installed the same system on his recommendation. To further bolster his case, Butera keeps a photo handy on his phone of the first time he changed one of the system's filters—a used filter black with detritus juxtaposed next to a new, white one.
"You pay attention to what you put in your body," Butera said. "You definitely don't want to get sick. I don't believe anything they're telling us. It's probably 10 times worse."
Such is the atmosphere that Reed Gusciora has had to deal with since taking over as mayor of Trenton on July 1. He brought in Hsueh, who worked with water for three decades at the DEP, to rehabilitate Trenton Water Works. Hsueh was named full-time director officially in December, and has asked for patience as he tries to overcome a staffing shortage of 40 percent and a dire need for new equipment and processes.
But just because the people at the helm are new doesn't mean TWW's problems—or the public's patience—has reset.
Gusciora learned that quickly when, a day into his term, the DEP determined TWW had exceeded federal lead standards for the first half of 2018. A day later, letters for an earlier HAA5 violation went out to the public. At the same time, TWW mailed its annual Consumer Confidence Report. On the report's cover is text that reads, "Your drinking water: It's high quality. It's reliable."
Some residents received the HAA5 violation letter and the Consumer Confidence Report on the same day. They couldn't help but notice the irony of receiving a report saying the water is clean at the same time as a violation notice suggesting something different.
The water quality notices were not Gusciora's work—in fact they had former mayor Eric Jackson's name printed on them—but residents didn't care whose name was on the paperwork.
"It says the water is reliable and high quality," Tuccillo said. "It's not. The study they cite is from 2016. It has nothing to do with today. There's no correlation." (The results quoted in the 2018 Consumer Confidence Report used data from a 2016 test that showed no coliform or e.coli in the water.)
The Gusciora administration has made further efforts to improve relations by reaching out to public officials ranging from U.S. Rep. Chris Smith down to local mayors. Bobbitt said he and others in Lawrence Township government have noticed the new Trenton administration is more forthcoming, and it seems the utility is heading in the right direction.
Bobbitt worried, however, at what should happen if the next Trenton mayor isn't as transparent. There are no regulations or policies in place saying TWW needs to communicate regularly and openly with its customers. TWW only must correspond with its customers via its annual water quality report or when a DEP violation occurs.
Bobbitt suggested it might be a good idea to have something in place to compel TWW to work more closely with officials in the suburban towns it serves. State assemblyman Wayne DeAngelo (D-Hamilton) introduced a bill in September 2018 that would achieve this by establishing a 9-person Mercer Regional Water Services Commission. The bill passed in the telecommunications committee, and has been awaiting a vote in the full Assembly since Sept. 27.
But Bobbitt knows regardless of the outcome of the bill, improvement will require much more than TWW promising to change.
"Words are easy, so we have to keep our eyes out," he said.
The government in Hopewell Township has taken much the same approach. In 2018, the township committee ordered independent testing be done to alleviate residents' concerns about the quality of TWW's water. Hopewell Township health officer Robert English, in an October 2018 letter to residents, said the testing revealed mostly normal results, but did discover elevated disinfectant byproducts at half the testing locations.
"While one set of elevated testing results does not necessarily indicate a larger problem, it does suggest that a regular testing protocol should be established to monitor local water quality as TWW works to improve their water quality," English wrote.
Hopewell Township's move of using taxpayer money to double-check testing already done by a public utility is an unusual step and a telling sign. Municipal governments—who don't have a formal stake in TWW or any recourse should something go awry—are capable of little on their own to reassure residents their drinking water is safe. TWW customers, meanwhile, are left hoping TWW tells the truth and works in good faith to restore the utility to its former status. All the power and responsibility rests with Trenton Water Works.
That means, in the end, all officials and residents can do is watch and wait.
"Let's get through a year where we don't have any more issues," Bobbitt said. "Whatever happens, it's going to take time to get better."