Seven cases of Legionnaires' disease have been reported between last October and March in towns served by Trenton Water Works.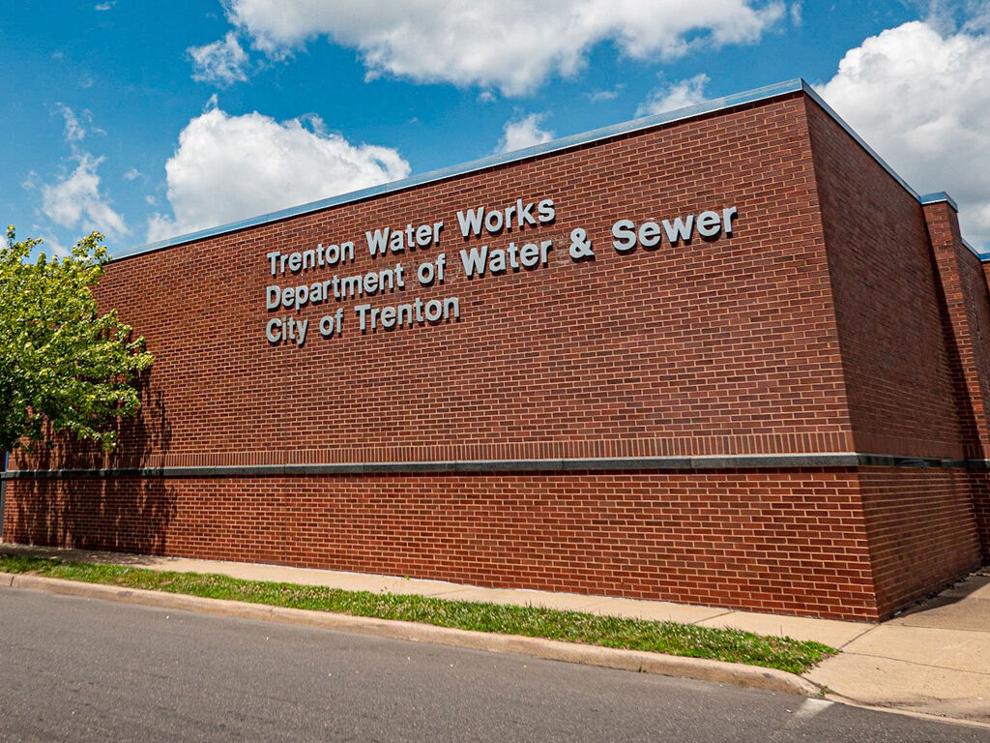 According to the state Department of Health, the cases occurred in Trenton, Ewing, Lawrence Township and Hamilton township. Of the seven, two individuals have died.
The state has been conducting testing for legionella in all TWW towns since cases were first reported in late 2021.
In an effort to mitigate the problem, TWW started low-velocity flushing of water mains last month using specialized equipment throughout its 683-mile water distribution system next week.
The activity will continue through May. TWW personnel is conducting the flushing Monday to Friday, 8:30 a.m. to 4:30 p.m. Equipment used by TWW personnel may sometimes remain in place overnight.
"The goal of the low-velocity water main flushing is to mitigate conditions that promote the growth of pathogens, including legionella, by increasing and sustaining chlorine residuals," said Sean Semple, acting director of the city's Department of Water and Sewer, which operates Trenton Water Works. "Once we achieve this water-treatment goal, we will execute additional action steps to improve water quality in the TWW system."
According to a statement release by TWW, low-velocity water main flushing is a conventional water-industry method that uses specialized equipment attached to a fire hydrant to restrict the flow to such levels that the sediment within a water main is not disturbed or scoured.
The procedure also allows for eliminating stagnant water and optimizing chlorine disinfection to minimize the conditions contributing to pathogens' growth
During the flushing program, service-area residents should not notice any changes in their water, such as brown or discolored water. However, residents may notice a chlorine smell as TWW personnel work to increase chlorine levels in parts of the water distribution system.
"I want to reassure our customers, the general public, government officials, and stakeholders that TWW is working diligently and cooperatively with state and local officials and sharing sample and testing data to manage legionella in the TWW system," said Mayor Trenton Mayor Reed Gusciora.
TWW is working with the state Department of Environmental Protection and the Department of Health on legionella mitigation. It has expanded systemwide monitoring for Legionella via sampling locations approved by the NJDEP, including storage tanks, the water-filtration plant on Route 29 South in Trenton, and the 100 million-gallon Pennington Avenue Reservoir.
TWW customers and service-area residents can learn more about legionella at the NJDEP's webpage at dep.nj.gov/trentonwater/legionella.
Legionnaires' disease, which is caused by the legionella bacteria, is a type of pneumonia that people can get after breathing in aerosolized water containing the bacteria.
People cannot get Legionnaires' disease by drinking water that has legionella. Though uncommon, people can get sick when water containing Legionella is aspirated into the lungs while drinking.
According to Gusciora, TWW will seek approval for $20.3 million in bond funding to clean and line water mains in the distribution system to reduce the growth of legionella.
The utility has plans to  break ground on a $1.7-million project to install dead-end flushing devices on 180 water mains in its 683-mile water distribution system to reduce biofilm and improve water quality, including chlorine residuals.
As TWW advances its efforts to improve its operations, initiate capital projects, and increase water quality guided by a unilateral agreement with the New Jersey Department of Environmental Protection, Gusciora has appointed Steven J. Picco to oversee TWW's Legionella response and to be a liaison with state regulators, elected and appointed officials, and service-area mayors.
Picco is a former assistant commissioner at the DEP and a former interim director of Trenton Water Works.
"Steve is an accomplished public servant whose keen knowledge of water systems and the water-industry regulatory framework will help strengthen TWW's existing leadership and provide critical counsel on Legionella and other issues," Gusciora said.
Anyone who has questions about TWW's Legionella mitigation should call the office of communications and community relations at (609) 989-3033, Monday to Friday, 8:30 a.m. to 4:30 p.m.
How to Decrease Risks of Legionella Exposure
According to N.J. Department of Health website, individuals, particularly those at high risk, can follow recommended steps to decrease the risk of Legionella exposure and best practices to limit the growth of legionella in household water systems and devices (for the full list, go to nj.gov/health):
Avoid high-risk activities. If you are at an increased risk for Legionnaires' disease, consider avoiding hot tubs, decorative fountains, power washing, or similar activities, which may generate increased amounts of aerosols or mist. A conversation with your health care provider may help you assess your individual level of risk based on underlying health conditions and co-morbidities. Your health care provider may recommend that you consider installing specialty biological 0.2-micron filters on your showerhead if you are severely immunocompromised and receive water from Trenton Water Works.
Maintain in-home medical equipment. If using medical equipment that requires water for use or cleaning such as non-steam generating humidifiers, CPAP or BiPAP machines, nasal irrigation devices such as Neti Pots, and attachments for nebulizers, follow manufacturer's instructions for use and maintenance. This often includes using sterile water instead of tap water in the device.
Clean and/or replace your showerheads and faucet aerators (screens) per manufacturer's instructions whenever buildup is visible. This is particularly important if you haven't cleaned your showerheads or faucet aerators recently. Cleaning might require you to remove the showerhead and hose and soak in a solution (such as white vinegar or a bleach solution) to remove buildup. If using chemicals, follow instructions found on the back of the bottle for safe use.
Keep your water heater set to a minimum of 120 degrees F. This temperature will reduce Legionella growth and avoid potential for scalding (hot water burns). Setting the heater to a higher temperature may better control Legionella growth, especially if you have household members at increased risk for Legionnaires' disease. 
Thoroughly flush the water at each tap (e.g., sink, showerhead) for 20 minutes after cleaning showerheads and faucet aerators and increasing the temperature of the water heater. Try to minimize exposure to splashing and mist generation, for example, by leaving the room while the water is running.
Conduct routine flushing. Sinks and shower taps that are not used often can increase the risk of Legionella growth in other areas of the home. Let your faucets and showers run for at least three minutes when they have been out of use for more than a week. Minimize exposure to splashing and mist generation, for example, by leaving the room while the water is running. Additionally, you may consider flushing your water following any water disruption to your home, such as low pressure or discoloration, resulting from a water main break or nearby hydrant flushing.
Follow manufacturer's instructions for maintaining your water heater and expansion tank, including periodic flushing, draining, and removal of sediment. If manufacturer's instructions are unavailable, seek advice from a licensed professional.
Clean and/or replace all water filters per manufacturer's instructions. All whole-house (e.g., water softeners) and point-of-use filters (e.g., built-in refrigerator filters) must be properly maintained.
Drain garden hoses and winterize hose bibs. Detach and drain the hose, shut the water valve off inside the home, and drain the pipe when not in use for the season.
Follow manufacturer's instructions for maintaining your hot tub. Ensure disinfectant levels (e.g., chlorine) and maintenance activities (e.g., cleaning, scrubbing, replacing the filter and water) are followed. For more information, be sure to review CDC's recommendations for residential hot tub owners.
Operate and maintain your indoor and outdoor decorative fountains according to manufacturer's instructions to limit your exposure to Legionella. Household members at increased risk for Legionnaires' disease should avoid exposure to decorative fountains. If manufacturer's instructions for cleaning and maintenance are not available, minimum cleaning frequency recommendations can be found in CDC's Legionella Control Toolkit.
Remove, shorten, or regularly flush existing dead legs. Plumbing renovations can lead to the creation of dead legs, a section of capped pipe that contains water but has no flow (or is infrequently used). For future renovations, ensure your plumber avoids creating dead legs.