If patients who go to Ewing Medical Associates think that new nurse practitioner Chantel Hale looks familiar, they're probably right.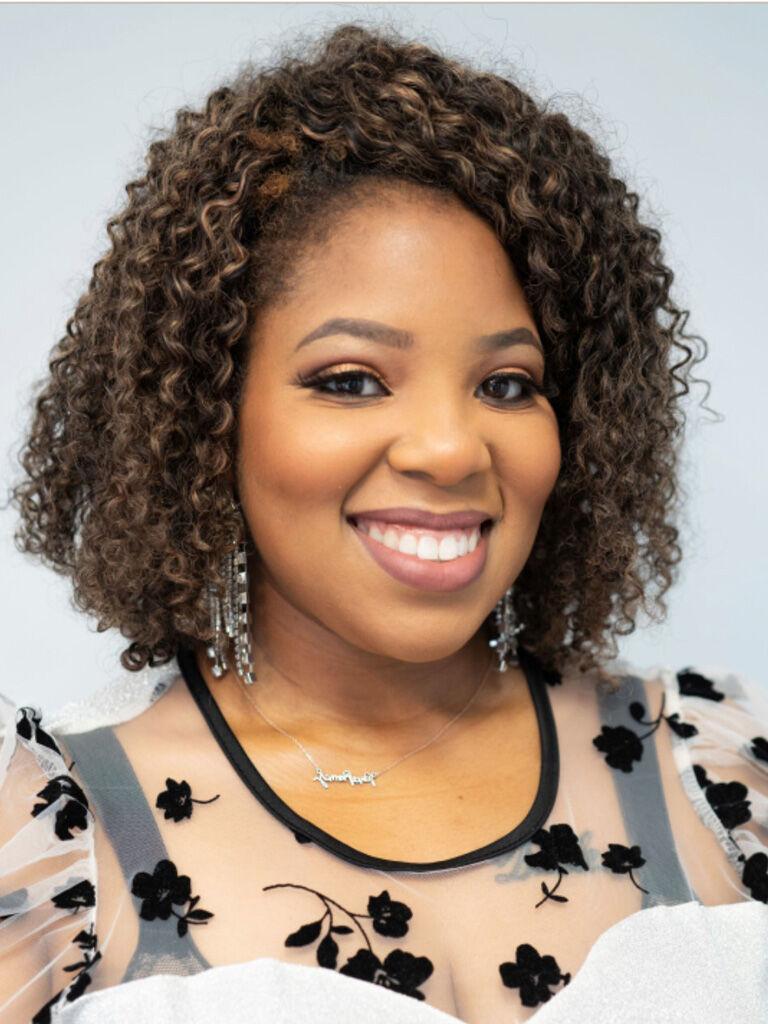 Hale, who started in March, worked previously at the practice during her preceptorship—an experience where a novice is mentored by a practicing physician or nurse practitioner. Not only that, Hale also went to Ewing Medical as a child with her grandfather.
A nurse practitioner can see patients, and act as their primary care provider. Hale says the difference between the nurse practitioner and a physician is the model in which they practice. "We both treat, diagnose and prescribe medications," she said.
One difference is that nurse practitioners have to collaborate with a physician. "So if I had my own practice, I still would need a physician to collaborate and consult with, whereas a physician would not need any of those things to practice," she said.
Hale says that her past experiences at Ewing medical have been helpful in her new role. "Because I had seen people here already, it was easy for me to see some of the doctors' patients who needed follow ups or the physician assistant patients. And then, as I was seeing them in the beginning, I started to add more new patients. So it's all integrated for me."
Hale, 39, is a 2001 graduate of Trenton Central High School and began her nursing education/career at Mercer County Community College. She then went on to graduate cum laude from Walden University with a Master of Science degree as a family nurse practitioner. She is currently pursuing her doctorate degree in nursing from Walden University.
Hale is a first-generation college graduate—her father worked in a steel mill and her mom was employed by the state Department of Health until she retired.
"I didn't have any specific role model to pursue a career in medicine," said Hale. "It was literally a long path. I'm the Denise Huxtable of my family. I tried many things, but in all the things that I tried, it was literally me helping people. It didn't matter what the genre was."
Before becoming a nurse practitioner, Hale worked in a number of jobs, including the music industry and radio.
"I was always the person who did the advice columns, or I did the counseling, interviews, journalism, photography," she says. "I wanted to be a fashion photographer at one point, so I always found myself in a situation where I was helping people feel better about themselves."
Hale decided to pursue medicine while working in a job in sales at a waste management company. She says she was inspired after meeting up one day with a friend who was going to school to become a nurse.
"I had already been connected to a nurse when my sister passed away," Hale says. "She passed away at the age of 27 from a severe asthma attack, and there was a nurse who impacted me during that time. Since then, I kind of had the idea of being a nurse in back of my head, but never pursued until I saw my friend going to school. She encouraged me to do it, and said I would be a good candidate for it. That started my journey of nursing."
Hale says that once she got into nursing, she had the desire to do more.
"I wanted to have more control, because I didn't like having to wait on the provider to make a decision when I was looking at the patient and I knew what they needed," she says. "I had no control over that, and that made me pursue my own nurse practitioner journey. That's how that it came full circle for me."
Hale was born in Toms River and moved to the Mercer County area in 1996. She grew up in Ewing, Hamilton and Trenton.
Now a permanent resident of the Ewing area, Hale is married to her husband, Donnell, and has two daughters, Lyric and Makenzie, and a bonus son, Donnell. Lyric is going to school to study veterinary science and the younger children attend Ewing Public Schools.
Hale credits Donnell for helping her reach her career goals. "My husband is great," she says. "He has been with me the whole journey and
he's been so supportive."
Hale keeps busy outside of the office as well. She is currently a member of the American Association of Nurse Practitioners and New Jersey Nurses Association, where she currently is a board member and vice president of Elections and Nominations.
She is currently a nurse mentor for The College of New Jersey and Thomas Edison University, where she taught the accelerated Women's Health course.
Hale says that in her keisure time she enjoys listening to music, podcasts and outdoor activities. "I am a daredevil, so for my 40th birthday, I'm going skydiving. I like roller coasters, amusement parks and things like that. I also love to read. Any chance I get, I read."
Ewing Medical Associates began in 1965 as a small family doctor's office that has blossomed into a practice specializing in internal family medicine. The practice always welcomes new patients and features physicians Dr. Eugene Ryfinski, M.D. and Dr. Paul Walker, D.O. and physician assistant Maya Man, PA-C in addition to Hale.
"I love it here because I'm a community girl," Hale says. "I grew up here. A lot of the patients that I see are from the community, so I'm able to give them resources and have conversations with them very candidly."
She adds: "This is a very family oriented practice. So from the office staff to the phlebotomists to the doctors, I don't have an experience where I'm nervous to practice medicine because they make it so accessible for me."
While she took a somewhat circuitous path to get there, Hale says she loves working at Ewing Medical Associates. "I am excited to join of such a dynamic team of family practice providers.".
Ewing Medical Associates, 1539 Pennington Road, Ewing. Phone: (609) 883-4124.