Bringing together community and charitability, military spouses are on a mission to globally inspire one million acts of kindness through a yearly event known as the GivingTuesdayMilitary campaign.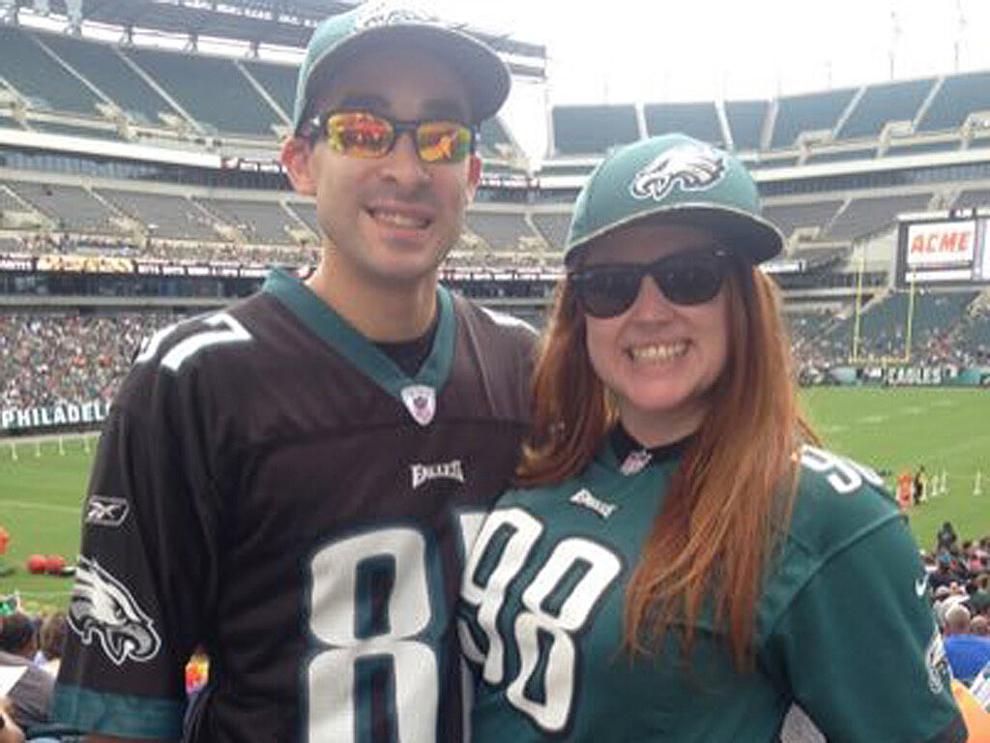 On Nov. 30, the Tuesday after Thanksgiving, The Inspire Up Foundation challenges service members, families and veterans alike to give back, then post on social media channels under the hashtag #GivingTuesdayMilitary with their photographs or videos.
Small acts of kindness like buying a cup of coffee for a stranger or giving a hug to a friend are encouraged, all with the underlying purpose to promote positivity in any form, but there are big plans in store for Ewing Township.
Corrie Andreacchio, the local chapter ambassador of GivingTuesday Military, is a resident of West Trenton. Her husband is Army Sergeant First Class (SFC) Joseph "Joe" Andreacchio, of the 1-309 Training Support Battalion, 174th Infantry Brigade, which is based out of Joint Base McGuire-Dix-Lakehurst.
"Volunteering really is where my heart is," she said. "It allows for us to bond, my husband and I and our daughter, around his service in a way that we can actively participate."
Andreacchio's chapter is organizing a pajama drive for foster children in the New Jersey area, launching a fundraising effort in tandem with HomeFront, a state organization that works to eradicate homelessness. When she is not volunteering, Andreacchio is a full-time working professional with over 15 years in the pharmaceutical industry.
"My husband is in the United States Army Reserve, so he is not in the traditional active duty military, but what we ask of our reserve soldiers really is to be in two places at once, to wear that hat of the civilian side of life, but then also be able to quickly pivot into military service. So for what we've done as a family, we've really been able to make connections, both on the military and the civilian side, through his service," she said, noting that giving back has helped her cope through darker times.
Andreacchio calls her daughter, Aurora Jade, their "answered prayer," and volunteering was another way to help during personal challenges with fertility. During 2020, Joseph Andreacchio was mobilized, meaning he would be away for the whole year—this caused him to miss Aurora Jade's life from one to two years. Then, the world changed because of the pandemic, making it even more difficult.
"I was able to lean into my volunteering, and be able to show her ways in which she can be connected to the military even when her dad is away," she said, referencing the 'Daddy Doll,' a toy with Joseph's likeness on a doll. "I've done deployments without my daughter, and I did one deployment with my daughter. I can tell you that even though it has its own challenges, it was really the ultimate strength that I needed was to kind of watch her resilience develop."
Her young child beside her, the hardships were fought as a unit.
"She kind of kept me going, more than I kept her going. It was one of the best experiences of my life, even though it was one of the most difficult times of our lives, and again, it's one of the reasons why I want to give back in this way, during GivingTuesday Military, because there's other families now that are going through it," Andreacchio explained.
Families in every community are impacted by military separation, Andreacchio continued, whether it's via training or deployments. This makes the work of GivingTuesday and Inspire Up even more essential to those struggling with being apart from their loved ones.
Joseph Andreacchio returned from a yearlong deployment in late 2020, making this upcoming outreach opportunity special to the family. GivingTuesday Military wants to motivate acts of kindness in a way that "builds a bridge between the military and civilian community," making their efforts reach beyond the base.
A former participant of GivingTuesday Military herself, Andreacchio applied to see if she could represent the Joint Base McGuire-Dix-Lakehurst community. During her own volunteer work at her husband's base, she helped invite Afghan refugees onto the grounds, organizing drives with groups like Ewing Moms and Ewing Helping Hands to supply donations.
When she joined the team, Andreacchio approached HomeFront, and they prepared the initiative for the latter to receive brand new pajamas and hooded sweatshirts as part of GivingTuesday Military. The apparel was used as "our vehicle of kindness for this year's campaign," she said.
Andreacchio had donated to HomeFront in the past, and the organization welcomed the idea of accepting warm clothing for the approaching colder seasons.
"The need, they said, is extreme within the whole state of New Jersey, so these are the main areas where they think that we will make the greatest impact," Andreacchio maintained.
GivingTuesday was established in 2012 with the goal "to make generosity go viral," establishing a global network of participants and facilitators. The results of the fundraising go directly to entities like HomeFront or other groups chosen for the event.
In 2019, the Armed Forces Insurance highlighted military spouses of the year from each branch for their annual announcement.
The winners of the program wanted to locally unite under an initiative specifically with others like them in mind, and GivingTuesday Military was born.
Recipients Jessica Manfre (Coast Guard), Stacy Bilodeau (Coast Guard), Maria Reed (Army) and Samantha Gomolka (National Guard) came together, evolving the preexisting nonprofit into a separate, specially tailored space for those in similar circumstances.
The inaugural GivingTuesdayMilitary campaign reached 2.5 million people, and the following year garnered over one million, even during the COVID-19 pandemic. The positive reception motivated the four spouses to form the Inspire Up Foundation.
"They have used that platform to create this inspiring way in which we can give back and volunteer with one another," Andreacchio said. "[The foundation allowed] for the community to continue to build up those of us who find ourselves as military spouses, as well as just someone attached to the military community, to build up your self confidence, your self esteem. [On] some dark days during deployments, it's nice to know there's this organization that you can lean into," she said.
According to their website, Inspire Up now has a network of over 4,000 volunteers, serves more than 1,468 communities, and made an impact in over 15 countries. This year, Inspire Up is partnering with the Armed Forces Financial Network, a group that helps the military community with accessing financial services.
"GivingTuesday Military is the perfect example of people working together to make a difference in the lives of others and transform their communities. It's inspiring to see military service members, veterans, and their families who already have committed so much to something bigger than themselves, lead the way to encourage one million acts of kindness," Asha Curran, the Chief Executive Officer of GivingTuesday, said.
More details about GivingTuesday Military are available via their website, www.givingtuesdaymilitary.com. They can also be reached on Facebook, Instagram and Twitter by the handle @GivingTuesdayMilitary.
There is an individual Joint Base McGuire-Dix-Lakehurst GivingTuesday Military Facebook page to inspire ideas, too, and businesses interested in organizing donations or doing something within their shops to promote kindness can join the page as well.
For Andreacchio, the mission is personally important. From the point of view of a military spouse, she values the strength of a community that perseveres to service others.
"You never know what someone's going through, so one smile can really change the course, not only of their day, but of their week, and of their month," she said. "For me, personally, kindness is really allowing yourself to experience life through someone else's eyes."
"When someone needs a helping hand and they're not really ready to ask for that, that smile can really be that hand, even if you don't know them, you don't know their name, and you may never cross paths again," she reflected. "You can mean the world for someone."