The following story was updated on Oct. 10, 2022 with a candidate response from Michael Miller. 
A total of five candidates are seeking election to the Ewing Township Board of Education on Tuesday, Nov. 8.
Running are incumbents Daniel Angebranndt, Nicole N.W. Harris and Michael Miller, who are being challenged by the husband-wife team of Crystal Fedeli and Kurtis Warner. This is Fedeli's second time running for the school board (she ran unsuccessfully in 2021).
The Ewing Observer asked each of the candidates to provide biographical information about themselves and a statement regarding why they are running for the board. Their answers are presented in alphabetical order below.
* * *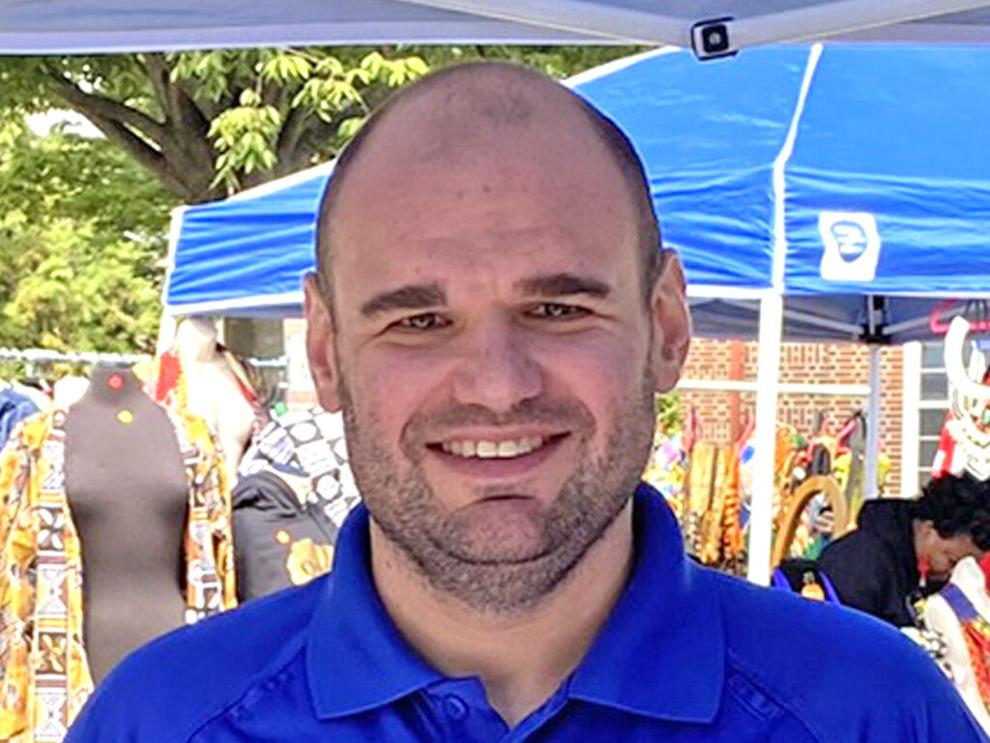 Daniel Angebranndt, 35, is a life-long resident of Ewing, aside from going to college in North Carolina.
He attended the Ewing Public Schools for K-12, and his undergraduate and graduate degrees were earned at Lenoir-Rhyne University in Hickory, North Carolina. He has a bachelor's degree in management and an MBA with an accounting concentration.
He is currently a disciplinary auditor in the Office of Attorney Ethics for the N.J. Judiciary. He previously held various audit positions in the state Division of Taxation from July 2013-July 2022.
Angebranndt and his wife, Ellen, have two children, Zoe and Zachary, who are not yet of school age. They will be attending the Ewing schools when they are old enough.
Angebranndt is a member of St. George church in Titusville, and he is a current member of the Ewing Board of Education. In addition, he also volunteers with Ewing United Soccer where his daughter participates.
Angebranndt's statement: I was appointed to a one-year post in January 2022. I am seeking a position on the board to further advance the Board's mission and goals to create a positive and enriching educational and personal experience for all stakeholders within the district. I want to continue to work together with administration and educational leadership towards giving our teachers and staff students all the tools and support necessary to give the Ewing students a top-tier experience in our schools.
I believe we as a board need to lean on the people that are in the classroom every day and rely on their expertise as far as what works. Too many times we are handed guidance from outside that doesn't translate to or originate from the classroom. By gaining that knowledge, we can fine tune mandated programs and curricula that are handed down to best fit our teachers and student needs.
One of my primary concerns as a current and hopeful future Board member is developing a budget that works for all parties. Developing a fiscally responsible budget is paramount to ensuring a school system is well-run and that we aren't placing future generations of Ewing Public school students and Ewing taxpayers in an uncomfortable financial situation. I've been involved in one budget planning process with the Board. The state legislature restricts local school districts with the 2% budget cap. This cap forces school districts to be financially creative. My personal goal is to always be able to develop a budget that ensures no programs are cut. That should always be a last resort after all other avenues are explored.
For more information and to contact me directly please visit my Facebook Page, "Elect Daniel Angebranndt, Ewing Board of Education" for Ewing Schools and other helpful information leading up to and following the November 8, 2022 General election.
* * *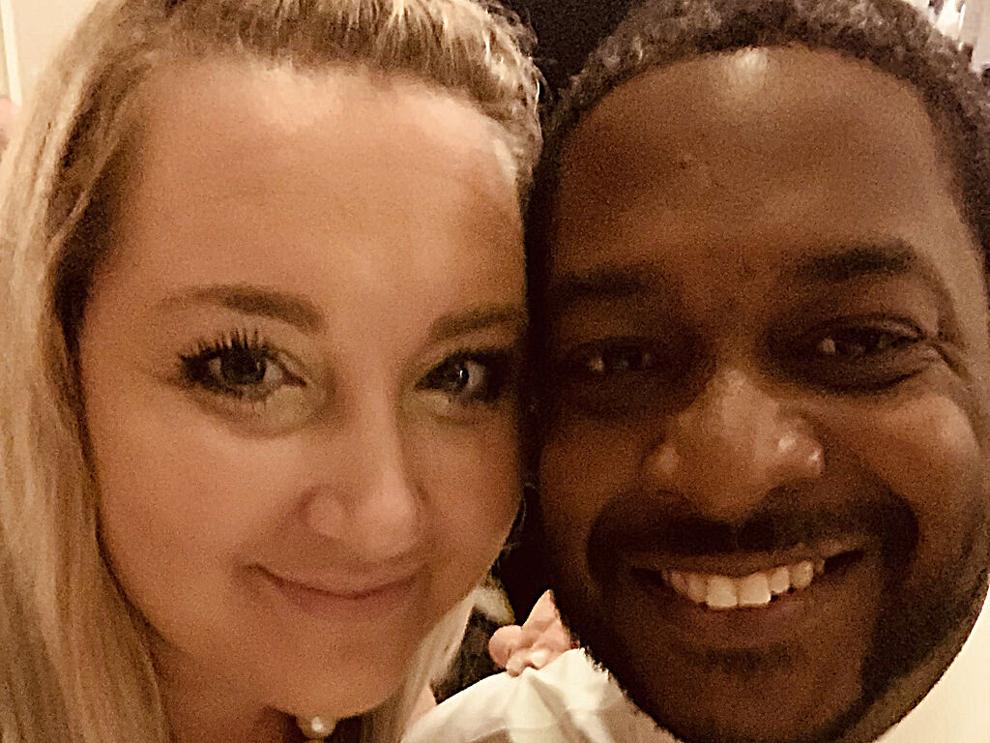 The husband-wife team of Kurtis Warner, 41, and Crystal Fedeli, 32, are running together for the board on the "For the Children!" slate.
The two bought their first home in Ewing in 2020, but Fedeli had lived in Ewing previously, for a total of about 7 years.
Warner attended college for two years and then went on to graduate from the police academy. Fedeli earned a master's degree in social research and analysis, and a master's in child advocacy and policy with a child public welfare concentration. She also holds a graduate certificate in data collection and management, a bachelor's in English, a paralegal certificate, and an associate's degree in English.
Warner has served for 17 years as a correctional police officer, and Fedeli worked her way through college as a waitress. She then went on to work with those diagnosed with a developmental disability as an in-home support specialist at Enable, Inc.; as a direct support professional at the Mentor Network working with at risk youth; as a case manager at Anchor House working with our youth experiencing homelessness; as an advocate for SAFE in Hunterdon working with those victims of domestic violence and sexual assault; as a research assistant for the Child Welfare and Well-Being Research Unit; as a paralegal for the state Department of Children and Families, Division of Child Protection and Permanency; and as a paralegal at the state Office of the Public Defender, in the Drug Court Unit. She now owns two businesses—a professional organizing and a life coaching business and a nonprofit called You Made a Way.
Warner and Fedeli have two children, ages 1 and 4, who will attend Ewing Public Schools when they are of age.
Fedeli founded a 501c(3) nonprofit organization called You Made a Way, which seeks to aid single parents who cannot afford basic necessities. She also serves on the Ewing Township Soccer Association Board. She is a member of the Monarch Housing Homelessness Prevention Advisory Board, a member of New Jersey Coalition to End Homelessness, and a member of the Anti-Poverty Network of New Jersey. Martin serves on the board of You Made a Way.
Warner and Fedeli released a joint statement: We are running for the Ewing Township School Board because we are passionate about our children and the children of this community's future, and a large part of that has to do with the education they receive. There are many issues important to us, but 4 in particular are the student loan crisis, connecting families struggling to resources, entrepreneurship education, and adverse childhood experiences & trauma informed care.
Regarding the Student Loan Crisis: As most people are well aware, there is a student loan crisis in the United States. Young people are graduating college under a mountain of debt. With the workforce oversaturated with graduates from universities, they are forced to accept employment that they are overqualified for and that does not pay a livable wage. They are not able to qualify for mortgages to buy their first homes because their student debt is too high and thus they are becoming victims of skyrocketing rent prices. Young adults' homeownership is at an all-time low whereas student debt is at an all-time high. The student loan crisis is crippling our young people.
There are many solutions to the student loan crisis. First, we need to teach our students financial literacy. Second, we need to teach our young people how to earn their higher educational degrees with as little debt as possible and the benefits of attending community college. Third, we need to teach our students the benefits of attending trade school.
Regarding Connecting Families Economically Struggling to Resources: There are many families economically struggling in the state of New Jersey, particularly single parent households. In New Jersey 58 percent of these households are led by single parents, 47 percent single mothers and 11 percent single fathers.
If we are elected to the school board we will create a resource hub to connect families with resources that exist to help them. In addition, we will advocate for our schools to have programs in place that aid these families that are struggling.
Regarding Entrepreneurship Education: Our school system teaches our young people to attend university and to become a good employee, and while this is a good path for many it is not the path for every student. There are many students who have ideas that can change the world, but they need to discover they are entrepreneurs and to be taught business acumen. Having our own businesses we understand how hard it is to discover that you are an entrepreneur and how to start and operate your own businesses.
If we are elected to school board we will advocate for entrepreneurship education to be implemented in our schools, even as early as elementary school. In addition to implementing curriculum, we will advocate for inviting business owners in our community and on larger levels to share their stories of discovering they were entrepreneurs and their experiences beginning their own businesses.
Regarding Adverse Childhood Experiences & Trauma Informed Care: As a former victim of childhood trauma and subsequently a recipient of Division of Child Protection and Permanency services, Crystal remembers what it was like for school to be her only 'break' from her home life. She only wishes that her teachers and other school staff could have spotted the warning signs that she was suffering and that there were resources to help her, but there were none. Her story is not unique, there are children suffering today from trauma.
If we are elected to the school board we will advocate for all school staff to learn the warning signs so childhood trauma does not go unrecognized. We will also advocate for resources to be put in place for families experiencing trauma and to help prevent trauma from occurring in the first place.
* * *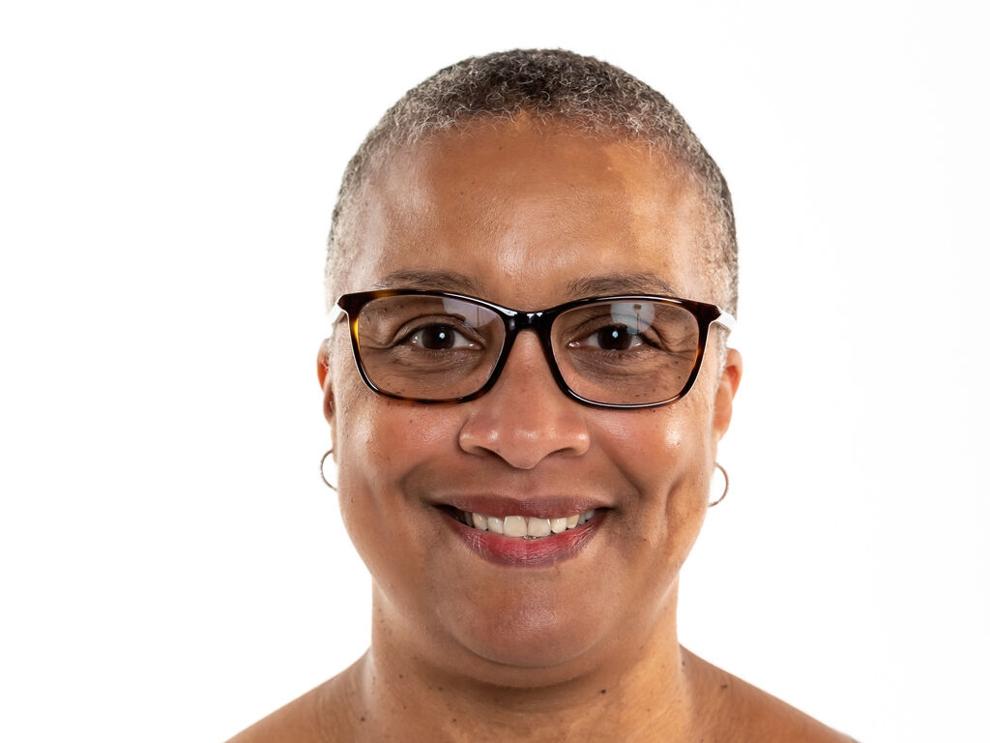 Nicole N.W. Harris, 55, has lived in Ewing Township since 2004. She holds a bachelor's degree in communications and english from Douglass College, Rutgers University and a masters degree in early childhood/elementary education from Rutgers University Graduate School of Education.
She currently works at The College of New Jersey in the Health and Wellness Unit, where she oversees religious and spiritual life, and supervises 13 peer educators. She previously worked for 28 years in elementary education, and spent 23 of those years with Ewing Township Schools. She was the assistant principal at Antheil for 9 years and then the principal of Parkway School for 14 years.
Harris and her husband, Napoleon, have one daughter, Julienn, who attended Antheil School and then Pennington School. She is currently a freshman at Delaware State University. Harris is a member-at-large of Delta Sigma Theta Sorority.
Harris' statement: Having recently retired from being principal of Parkway Elementary School it was a challenge to determine what would be my next career step. In my current position, at the College of New Jersey, I am grateful to still be flexing my educator muscles and honing my administrative skills while planning student wellness programs, participating in student mentoring, facilitating wellness and professional development presentations and coordinating the collaborative efforts of the recognized student organizations that make up Religious and Spiritual life on campus. The move from K-12 education to higher education gives me a new lens to view student development through.
This shift in perspective has presented me with an interesting viewpoint of where students are within the K-12 education system; then moving the students to post graduation and how we get them there in between. This short time period has reinforced my belief that it is our responsibility, as educators and stakeholders, to not only prepare our students to be effective thinkers and problem solvers but also cognizant social beings. As a Ewing Township community member I felt the need and desire to stay connected with the educational programs within the public schools. Therefore, when a Board of Education position became vacant I submitted my application for appointment.
Since my appointment to the Ewing Township Board of Education I have worked to learn the regulatory side of local education while being a resource not only as an experienced educator, but one who recently completed
23 years employed with Ewing Township Schools. It is my desire to bring an increased awareness to the Ewing Township Board of Education members regarding building-based teaching and administration ideals, boundaries and "out of the box" problem solving techniques.
Within a three-year full term, I would work with my fellow Board of Education members to increase the diversity of the teaching staff to more closely reflect the current demographics of Ewing Township. I would also work with my fellow Board of Education members to support increased creation and facilitation of parent/guardian initiatives that increase awareness of and involvement in student academic and social development. In addition, I would also work with my Board of Education colleagues to support expanding supportive and programming efforts by teachers and administrators, on every level. to increase the number of students of color in gifted and talented, honors and AP classes.
I am grateful for this opportunity and would be humbled and honored to represent the Ewing Township community on this Board of Education.
* * *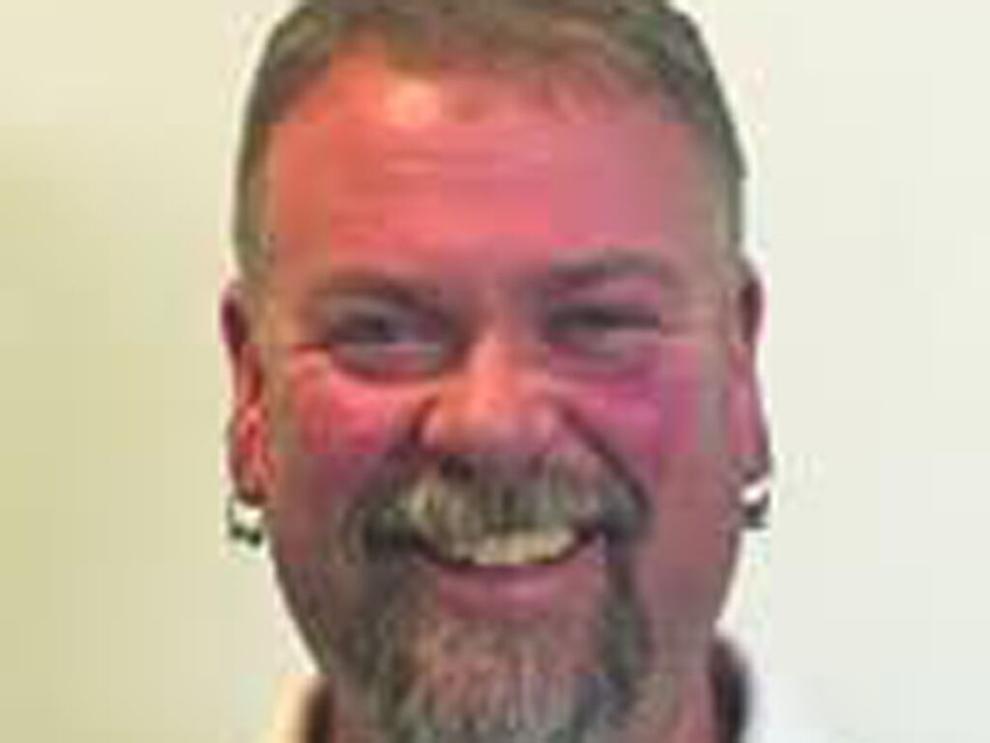 Michael Miller, 48, was elected to the Board of Education in November 2019 and is serving his first term as a member of the Ewing Board of Education from 2020-2022.
Miller is a 1992 graduate of Ewing High School who earned a bachelor's degree in Psychology from Towson State University. He has served as the director of Tennis at Hopewell Tennis and Swim Center since 1999.
Miller has two children in the Ewing Schools and is the parent of a Ewing High School graduate of the Class of 2022. Miller has been involved in a number of community athletic, recreational and charitable initiatives.
Miller's statement: My name is Michael S. Miller, and I've been a lifelong resident of Ewing township. A little over three years ago I made the decision to run for the Ewing Township Board of Education because I wanted to give back to the schools and town where I grew up and reside.
The students we serve are the town's life blood. They bring the energy, insight and vision for our future, not only as a town but as a country and world. It has been my pleasure to be on committees that are bringing about change such as the Facilities Committee.
We are in the process of completing our referendum '18, which has brought about many new and exciting changes to the district, such as our newly renovated gyms both at the High School and Fisher Middle School, as well as our newly renovated auditorium at the High School.
Even though these projects are coming to an end, we have a number of new renovation and modernization projects scheduled. As a returning board member, it would be my honor to continue to work with this committee and plan the future both for the kids and fiscally for our community members.
In addition, I've been a strong advocate for or technology advancements and work in the social emotional learning of our children. We've been able to become a 1 to 1 device district for technology, which means every child has an opportunity to have a chrome book or iPad.
The SEL(social emotional learning ) aspect is a difficult challenge, which we'll be working on for years to come with both our kids and staff. My goal is to make sure we have all available resources allocated for them to get counseling and grow. 
I look forward to continuing to serve in my position as member of the Ewing Board of Education.