May 2022. Mother Nature continues to awaken from her winter rest, and is festively adorning herself in bright colors and dancing among a limitless palette of greens. Unfortunately we still find ourselves working our way through the thorny Covid brambles, trying desperately to finally arrive back at "normal." It's May, but it's not quite a normal May yet.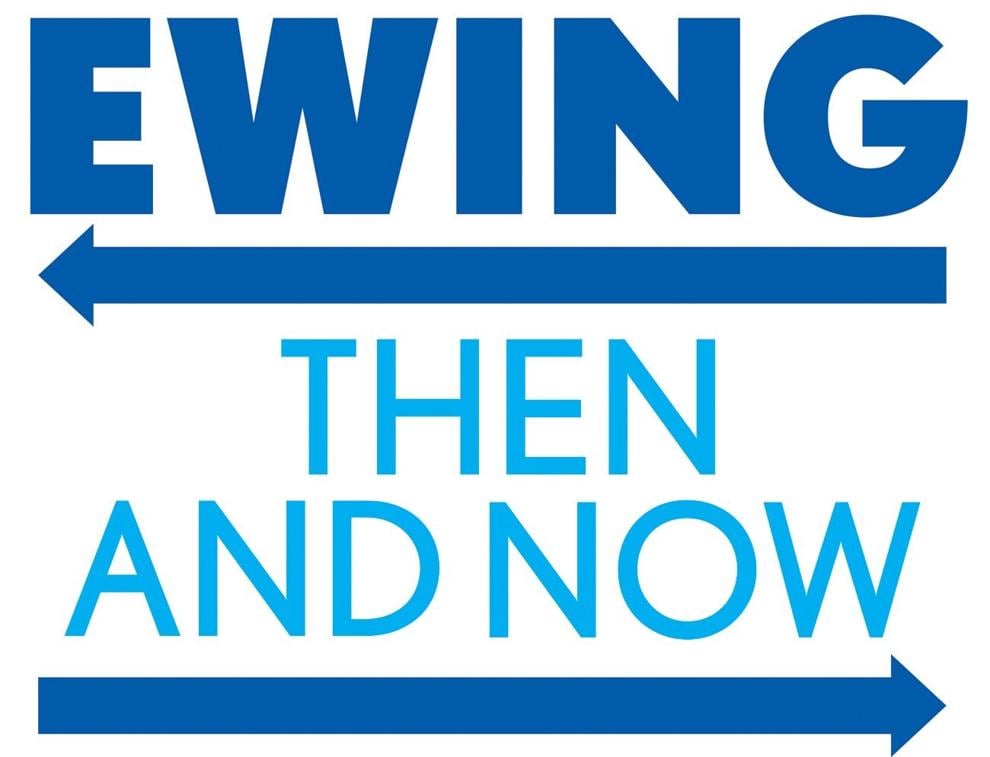 One upcoming highlight of this May however will be a special concert May 1 at 2 pm at the 1867 Sanctuary on Scotch Road to celebrate Ewing/Trenton native and world-class jazz alto sax-man Richie Cole. If you see this in time, I encourage you to attend the concert if it is not sold out. It is being lovingly produced by his daughter Annie, and features several musicians playing the music and stylings of Richie Cole. Richie unfortunately passed in May of 2020, and this is the first opportunity to musically pay tribute and celebrate the man, his music, and legacy. He was our own home-town treasure!
May 1 also marks an anniversary for the Sanctuary as well, marking ten years since the signing of a lease giving complete control and oversight of the former church building to the state-wide non-profit historic preservation organization, Preservation New Jersey. After several years of site improvements, and several more years of activity as a cultural hub, Covid completely ceased operations there for a time. During that hiatus, some personnel formerly associated with the building changed: leaders of the local steering committee; board and executive members of the non-profit; associated members from the congregation; even the entity serving as "landlord." Now, as a new decade begins, other directions take hold.
Yet May still surrounds us with increasing warmth and simple beauty. One special spot that always touches me at this time of year is the "tree tunnel" on Carlton Avenue. I wrote about this stunning canopy of trees in a column eight years ago, and I now revisit it again, as the display never fails to please, and the man responsible is also a "home-town treasure"!
The inscription on the stone plaque at the top of Carlton Avenue describing this passageway and its creator reads:
"As a memorial to Dr. John Stockton Hough, this boulder and tablet has been erected by the Shade Tree Commission of Mercer County.
He labored incessantly and with success to establish the first system of stone roads in this county. With foresight he planted this avenue of beautiful Lindens in 1897, a living memorial to his name. Dedicated 1932."
John Stockton Hough was born in Yardley in 1845, and in 1850 the family relocated to the old "Doc Olden" farm in "Ewingville," south of the Presbyterian Church and west of Scotch Road.
Apparently gifted with a highly inquisitive mind, John attended no less than seven educational institutions, ranging from his elementary schooling in Ewing from 1850-1858, through several other academic institutions, and eventually earning a Bachelors in Chemistry (while also studying civil engineering) at Polytechnic College of Philadelphia in 1867. Concurrently he studied medicine and received an MD from the University of Pennsylvania 1868, and an MS from the Polytechnic College in Chemistry in 1870.
According to several biographies, he lectured in botany, chemistry and physiology; practiced medicine; and engaged in microbiological research, among other endeavors. He also invented a plan for fire-proofing buildings, and several surgical instruments. His life's major work however was the compilation of a bibliography of the world's existing medical literature. He traveled the world for months at a time, mastering the languages, and collecting and noting rare medical books, journals, etc. He gathered a world-renown personal library, much of which was left to the University of Pennsylvania.
But while in Europe, he studied the construction and care of stone roads. Finally settling in Ewing in 1890, he devoted his time to improving the local road system, and those at the county and state levels. Ironically, he died in 1900 from injuries caused in a carriage accident. Called "one of the best-known men" in NJ in his NY Times obituary, he is buried in Ewing Church Cemetery.
His local legacy is still the majestic beauty of the 40+ aging linden trees he planted along Carlton Avenue leading to the family farm in 1897, a stunning tribute in May or any month.
* * *
The Ewing Township Historic Preservation Commission is looking for a resident who would be interested in volunteering for a seat on the Commission who has a degree in the study of history, archeology, architecture, or similar field of study, as well as full time experience in the same. Email your resume to Linda Brown, chair of the ETHPC, at ethpcbrown@gmail.com, no later than June 1.
Helen Kull is an adviser to the Ewing Township Historic Preservation Society.