Mayor Bert Steinmann, the members of the Ewing Green Team, Ewing Arts Commission and Art Has No Boundaries are spreading the word to warn all Ewing residents to be on the lookout for some scary invaders coming to our town this month.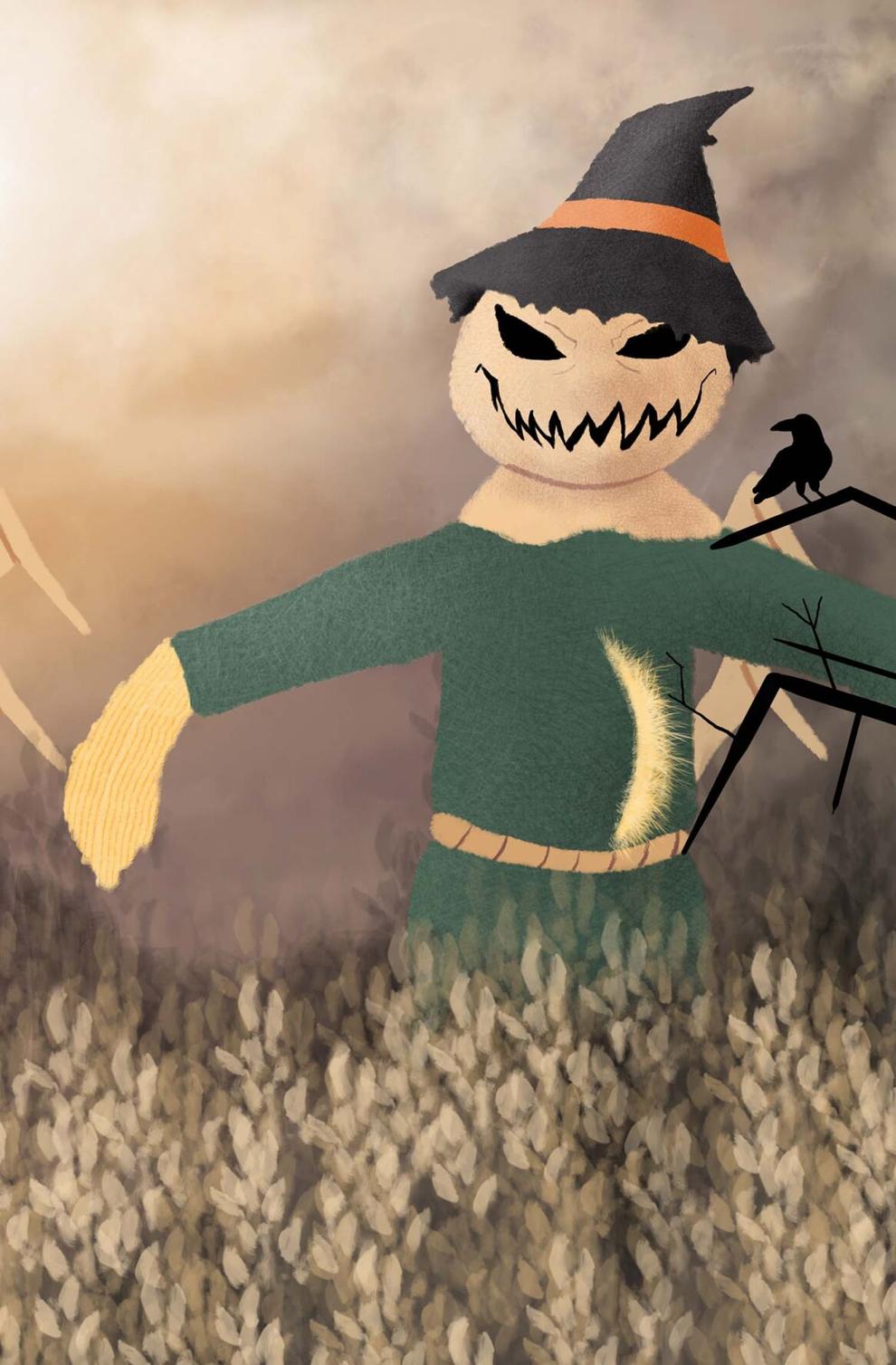 "Yes, it's almost that time again," said a press release from the Green Team. "This October 2021 will be the third All Around Town Scarecrow Scavenger Hunt. We believe it's going to even be bigger and better than last year's event which had 49 amazing Scarecrows scattered around town waiting to be found lurking, or creeping in bushes, hiding in corners, sneaking behind fences, or in front of one of Ewing's very own local hotspots."
Ewing businesses, civic groups, organizations, schools and residentsare welcomed to join in the fun and host their very own cute or creepy, cuddly or scary scarecrow.
"We have been so impressed with the amazing creativity of our neighbors and friends. The only thing to remember is they just need to be family-friendly," says the release.
Scarecrow hunters can to vote for their two favorite scarecrows—a favorite residential winner and a favorite business/organization. Each will each get $ prizes.
The Green Team will still select the one scarecrow that best "upcycles" and/or uses recycled materials. There will also be a raffle winner from all the hunters' entries. The more scarecrows they, the more entries hunters get in the raffle. The grand prize is $200.
New this year is Ewing's very own scarecrow version of Elf-on-the-Shelf—Stan Bymee.
Look around town for a scarecrow that looks like the one seen on the sacrecrow contest. He is going to be at four different locations. Each week in October, on Sunday, check the ewinggreenteam.org Facebook page for a new clue for 'Where's Stan?
Once hunters find him at his new location; they should take a selfie of someone in their hunting party and email it to ewinggreenteam@gmail.com. All entries will be entered into another raffle and have four additional prizes will be awarded for, "keeping up with Stan."
The All-Around Town Scarecrow Scavenger Hunt begins on Friday, Oct. 1 and ends on Thursday, Oct. 28 at 4:30 p.m.
This year's clues will be a combination of fun 'Ewing-centric' clues and riddles and that will test how well people know their hometown. Contest rules and ballots with these fun and challenging clues can be found online at ewinggreenteam.org/scarecrow-scavenger-hunt-rules.
Paper ballots can also be picked up at the Ewing Community and Senior Center at 999 Lower Ferry Road or Hollowbrook Community Center at 320 Hollowbrook Drive.
The winner will be announced on Oct. 30th during the Ewing Recreation Department's Annual Trunk-or-Treat festivities. For further details, go to ewinggreenteam.org/scarecrow.