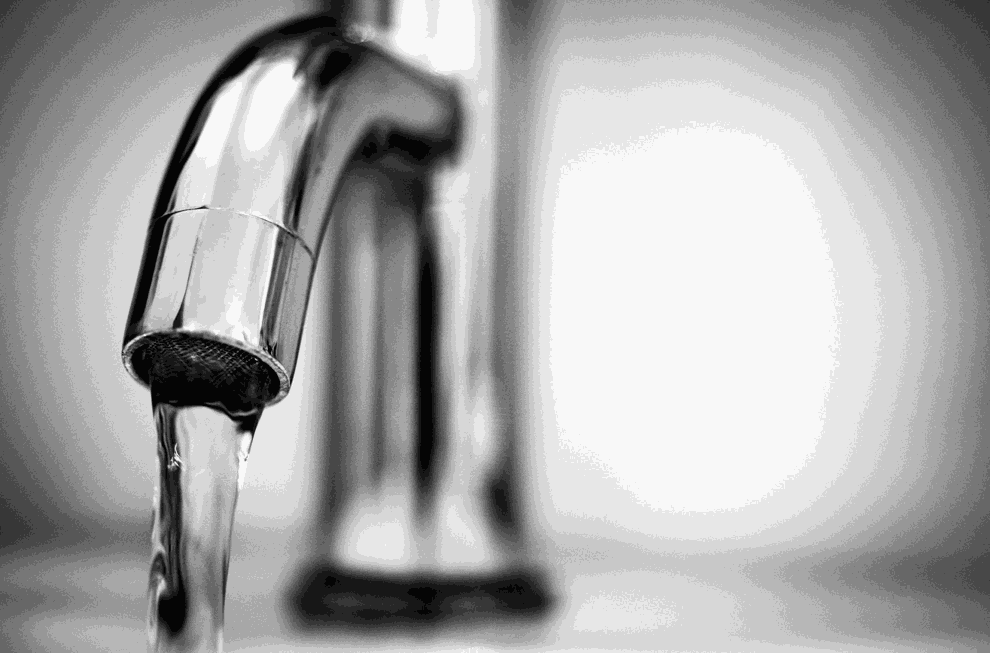 The results are in, and they're not what Trenton Water Works customers had hoped.
For the third time in the last four testing periods, TWW has violated the federal action level for lead. More than 11 percent of samples taken by TWW in the second half of 2018 had elevated lead levels. The highest sample, from a home on West Paul Avenue in Trenton, was 1,430 parts per billion—nearly 100 times the federal limit.
TWW officials, for their part, say they continue to take steps needed to correct the problem. TWW assistant director Kristin Epstein said TWW has fast-tracked the installation of a system intended to prevent lead in corroding pipes and fixtures from leaching into water. Epstein said she expects the system to be online for 80 percent of TWW's service area, including the entire suburban portion, this spring.
To prove they're working in good faith, TWW officials pointed to data released by the City of Trenton last month that shows the amount of potentially dangerous disinfectant byproducts in the water has decreased significantly since the summer and now is well below state limits. Half of the DEP violations TWW has received since September 2018 have been due to excessive disinfectant byproducts. The other half have been because of lead.
But, for TWW's 225,000 customers in Ewing, Hamilton, Hopewell Township, Lawrence and Trenton, the bureaucratic reality is that violations, notices and countermeasures often come too late. TWW, for example, will not directly inform customers until March that water from the system had elevated levels of lead four months earlier. And customers won't know until August whether they're consuming water now that the state considers at standard. This is not an issue with TWW, but merely how water quality reporting and enforcement works in the United States.
In the case of lead, this kind of delay can cause problems because doctors, researchers and even government agencies agree that there is no safe level of lead for human consumption. Lead is a neurotoxin, and the human body cannot process it. Instead, it is absorbed by teeth, bones and body tissue.
Lower levels of exposure, like those in water, cause no obvious symptoms but can affect children's brain development and can cause anemia, hypertension, renal impairment and immunotoxicity. Pregnant women, in particular, need to be careful, as lead stored in their bodies can be released into their system during pregnancy, causing harm to the child. The effects of lead are believed to be irreversible.
The federal Environmental Protection Agency has set a long-term goal of having no lead in the water, but has given water systems leeway in the meantime by allowing them to distribute slightly impure water. It sets up discrepancies like the federal Centers for Disease Control recommending a lead limit of 5 parts per billion while the EPA—which is responsible for actually setting the guidelines—enforces a limit three times as high.
The EPA, in a statement, said its lead action level of 15 ppb was set "based on EPA's evaluation of the levels of lead that could be reliably attained through corrosion control treatment in water systems serving homes with lead service lines and plumbing materials." Water becomes contaminated with lead primarily through contact with lead pipes or lead solder, either in the distribution system or inside a home.
'The people here, they don't know who to get angry at. They don't know who to believe.'
Even with the more lax standards, water utilities across New Jersey—from Newark to Hackensack to Trenton—have grappled with lead issues in recent years. Due to its most recent struggles, TWW now has five DEP violations already in 2019. It is the worst start to a year in TWW's history. In the last 26 months, TWW has received 29 DEP violations.
Ewing Township business administrator Jim McManimon, in a Feb. 20 interview, worried that the steady flow of official violation notices to residents have had the effect of either scaring people unnecessarily or making them so jaded that they just toss TWW correspondence aside.
"The people here, they don't know who to get angry at," McManimon said. "They don't know who to believe."
TWW officials said they recognize the public's desire for more communication, especially in non-bureaucratic language. Since Reed Gusciora took office as mayor of Trenton in July 2018, his administration has made an effort to improve communication and transparency, TWW spokesman Michael Walker said.
Walker said the utility notifies the mayors and health officers of affected suburban towns, as well as the property managers of state office buildings, whenever a violation occurs. TWW also submits a monthly report to each of the suburban municipalities. Walker said TWW relies on suburban officials to help get word out about what's going on with the water system.
"We are in constant contact with our stakeholders," Walker said.
But some suburban officials claim TWW still had not notified them of the most recent lead violation weeks after TWW learned of it, and said they hadn't known about the exceedance until a reporter contacted them for comment.
"They made a promise last year to have better communication, and so far they've been pretty prompt," said Jeff Plunkett, Hamilton Township's director of health and recreation. "But I don't recall anything about lead."
Plunkett said on Feb. 20 the last communication he had with the utility was a Feb. 4 email from Walker alerting towns to a violation DEP issued in early January for failing to resolve a disinfectant byproduct issue.
Hopewell Township health officer Robert English also said he had not been contacted by TWW or DEP regarding the most recent lead levels. Lead is less of a concern in Hopewell because there are no lead service lines in Hopewell Township. The portion of the township served by TWW connected to the water system in the 1990s, after lead piping and lead solder had been banned.
Meanwhile, McManimon said Walker had called him to give him a heads-up about the lead violation. He said he wasn't sure why Ewing officials had received notice when other towns' representatives said they hadn't.
During a Feb. 20 conference call with the Hamilton Post, TWW officials confirmed they hadn't yet sent out an official notice for the lead violation. TWW had a delay in reporting the data because it had been loaded into the system incorrectly. TWW focused on straightening out the "clerical error" in February, Epstein said, and now can move on to public notification and education.
Part of that will be informing the public, through publications and public meetings, exactly what TWW is doing to improve. TWW will hold its first public information session of the spring March 27 at Grice Middle School in Hamilton from 6-8 p.m.
Among the topics TWW officials plan to discuss at the meeting is corrosion control. One corrosion control effort new for TWW involves introducing orthophosphate to the water during treatment. Orthophosphate forms scale, which can prevent lead in corroding pipes and fixtures from leaching into water. Epstein said she expects the system to be online for 80 percent of TWW's service area, including the entire suburban portion, this spring. The remaining 20 percent—buildings in Trenton connected to the gravity portion of TWW's system—requires additional engineering and should be completed in 2020.
The Bordentown Water Department, which has lead woes of its own, started to add orthophosphate to its water this past fall. The amount of lead in the water dropped 35 percent after orthophosphate was introduced.
But TWW officials cautioned orthophosphate does not get rid of lead, and merely masks the problem. For that reason, they do not want to rely on orthophosphate to be the solution.
The solution, in their view, is to replace all the lead service lines in the system. Service lines connect a building to a water main. TWW controls the part of the line from the main to the curb. From the curb to the home is the responsibility of the homeowner.
The DEP has required TWW to replace 7 percent of the lead service lines in the system every year. The utility received a violation in July 2018 because it had failed to meet this obligation for the last year. At a rate of 7 percent per year, it would take TWW 14 years to replace all its service lines.
TWW has started a lead service line replacement program in the hopes of swaying customers to help the utility in ridding the system of lead. TWW will help customers determine if they have lead lines, and swap them out if so. TWW has received a grant, and plans to use the funding to replace 2,600 lines in the next 18 months. It can cost up to $5,000 to replace a lead service line, TWW director Shing-Fu Hsueh said, but TWW will charge customers $1,000, with grant money to defray the remaining portion.
Hsueh said the fate of the project beyond the next year-and-a-half depends on if TWW can secure more funding and what crews find once they start doing the work.
"Nobody knows how many [lead lines] we have or how long [work] will take," he said.
Gusciora handpicked Hsueh, a former DEP water quality expert, to assume control of TWW in July 2018. Since Hsueh started, parts of the filtration plant and distribution system have been cleaned to make sure no dirt or debris enters the water, and new chlorine regulators have been installed to minimize human error. One of TWW's chlorine contact basins has been cleaned, while another is in the process of being replaced.
All the changes should give customers confidence in TWW, Walker said. The spokesman added that TWW customers are "blessed" to have such an impressive facility delivering them "quality drinking water."
For more information about Trenton Water Works' lead service line program, go online to twwleadprogram.com.