Ewing Mayor Bert Steinmann is being challenged in this year's election on Tuesday, Nov. 8, by Republican Ronald Prykanowski.
The two faced off against each other in the last mayoral election in 2018. Steinmann won that contest 9,969 to 2,879.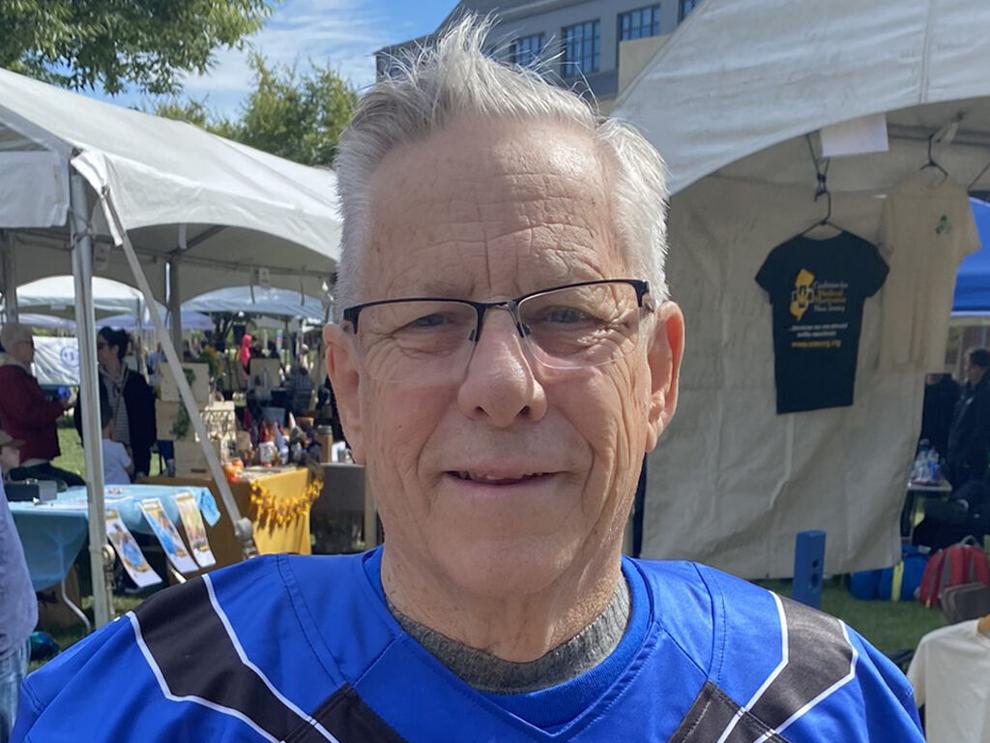 Steinmann, 75, is a 63-year resident of the township with his wife, Chris. The couple's three children attended the Ewing Public Schools.
He is a retired worker and pension fund administrator for the International Brotherhood of Electrical Workers Local 269 and holds a degree in electrical engineering from Trenton Technical Institute. He was a member of Ewing Township Council between 2000 and 2010 and took office as mayor in January 2011.
Steinmann has served on the Ewing Recreation Commission, the board of trustees for the Greater Trenton YMCA, the board of directors for the Mercer ARC and was president of the West End Soccer Association.
Prykanowski, 79, is a 32-year resident of Ewing who currently lives in Harrop Manor and is running as an Republican. He holds a bachelor's degree from Rutgers University and works as a real estate broker and is a retired municipal purchasing agent.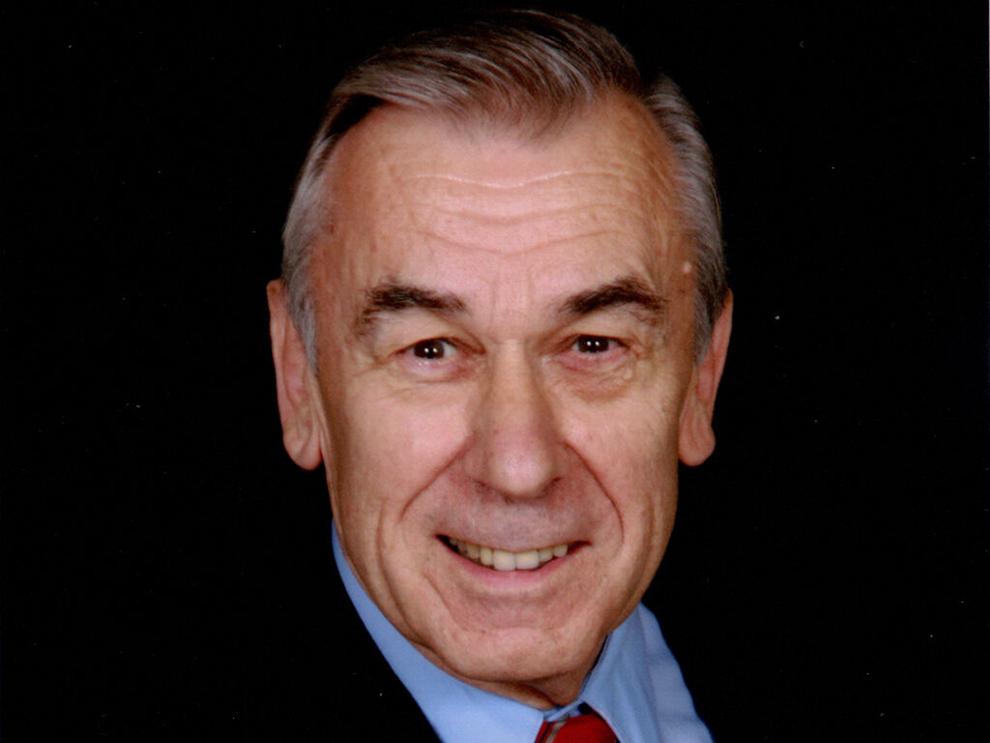 His children attended the East Windsor Regional Schools District. He is a member of the Knights of Columbus and Fraternal Order of Police.
He was a Hightstown Borough councilman for 11 years, a former president of the Mercer County League of Municipalities, a former member of the Ewing Planning Board, former president of the Governmental Purchasing Association of New Jersey and a continuing education instructor for the New Jersey Real Estate Commission.
The Ewing Observer asked both candidates a series of questions about issues within the community. Their answers are presented below.
* * *
Why are you running for election/reelection and what experience or perspective do you think you bring to the job? What differentiates you from your opponent?
Prykanowski: I'm running for Mayor because no one should run unopposed for public office. The current mayor has been in public office for 21 years, it's time for a change.
As for my experience, I think that my bio speaks for itself and it differentiates me from my opponent. I have experienced municipal government as an appointed, elected official and a municipal employee.
In my other avocation as a Realtor, I can bring another perspective as to how various laws and ordinances affect our quality of life.
Steinmann: I am so proud of the work we've done to revitalize Ewing over the last several years. My work isn't done, however.
There are redevelopment efforts that are just beginning to bear fruit that I look forward to coming online in the next several years.
We need to continue ensuring that our community is a safe and sustainable place for current and future generations—my work with council and township staff to make us more sustainable and resilient community continues to evolve in important ways.
We are having critical conversations with our county and state partners around transportation and infrastructure that will help take Ewing to the next level.
I know the work, I have the relationships, and I know how to get things done. Reelecting me will help us continue the momentum we've had over the last several years.
Commercial development and occupancies have slowed down in many towns post-pandemic. What would you do to promote development and attract more commercial ratables (other than warehouses) in Ewing? Is more housing a viable option?
Prykanowski: Retail shopping has given way to e-commerce. That was evident before Prykanowski: Retail shopping has given way to e-commerce. That was evident before COVID accelerated it.
Our emphasis must be on our local small businesses. We must help them deal with or eliminate burdensome regulations.
Warehouses always get a bad reputation. They perform an important function by bringing in good paying jobs. They pay taxes. Warehouses require less services than housing, e.g., children in the school system. And, yes, they do bring truck traffic but that can be regulated within reason.
The only housing that I would support is for our seniors who want to downsize but not leave Ewing.
Steinmann: First, any discussion needs to start with a vision of what we expect from developers who want to do business in Ewing, which is laid out in our land use ordinances, redevelopment plans and master plan.
That has always been a hallmark of my administration—we are always thinking about how an area can be transformed before someone is at the doorstep seeking to develop it. That vision helps drive the conversation, while also being flexible enough to recognize that market conditions (i.e. the pandemic) may change our world view.
We are also collaborative—working with our local partners, like the School Board, The College of New Jersey, Mercer County and the state, as well as our citizens through regular conversations, to ensure that our direction contemplates how a change may have an impact on our community.
Of particular note, we meet regularly with the School Board to ensure that any residential building can be supported from a school capacity perspective.
In comparison to other communities, we also share with the school district, a portion of "payments in lieu of taxes" we realize. While the law would discount our schools from any of these monies—we think that schools should benefit, like municipality is, from improvements. That truly sets us apart, and I am proud of our work in this area.
Similarly we are in constant dialogue with our county and state partners to address ideas and issues that may impact development—this helps make us more competitive in attracting new development, whether that be residential or commercial.
Ewing does best, like most communities, through mixed use development that includes commercial, retail and residential components. That is what we are seeing take shape at Ewing Town Center and eventually the Naval Testing Site. We've had some amazing success as Princeton South (at Ewing) on the commercial front. I look forward to future opportunities, focused by our vision as outlined in our land use plans.
How would you work to help control municipal taxes? Are there any areas of the budget you feel need to be looked at?
Prykanowski: Everything is on the table. I would change auditors and have them review our budget in depth. There are always areas in the budget that can be trimmed. I feel that our finance department does an excellent job but a fresh set of eyes never hurts.
With a projected 25% increase in natural gas price, I am concerned that our seniors will have to choose between heating and eating. Also, the township will be facing a tax increase because utilities are outside the budget cap.
Steinmann: The township's budget is our revenue and spending plan, it is what we expect will come to fruition (on the revenue side), and what we plan to spend to provide the services our residents require. We have an obligation to review this plan throughout the year, in concert with what we see in our success in collecting revenue through a myriad of means including property tax, hotel/motel tax, cannabis (as it comes online).
Of note, municipal government makes up approximately 21% of each dollar collected (the residual is school and county). With that 21% we provide public safety (e.g. police, fire, ems), services (trash, recycling, parks), and programming (e.g. senior programming, Rec sports, pools, etc.).
Our thinking has to be focused dually —on eliminating costs and increasing revenue. On the cost elimination side that means: working with staff to work smarter or more efficiently, considering shared services with the county or surrounding towns, creating the most efficient contracts as possible with our vendors, and sometimes making the tough decision about a program or service if costs outpace what is reasonable and it is not a core governmental function. We do this with care and the input of staff.
On the revenue side that means considering what revenue sources or options may be available, with due consideration as to their impact – whether that be through development or redevelopment or the introduction of a new revenue source (e.g. cannabis or hotel/motel). On the revenue side, it also means working with the state and federal government to ensure we get our 'fair share' of revenue for everything from road improvements (TTF funding for Stuyvesant) to renovations of community spaces (e.g. Hollowbrook renovation via CBDG funds).
What are some challenges or issues facing Ewing Township (other than those listed above) that you would like to address in the future?
Prykanowski: It is important to address the low staff levels of critical employees such as police, fire, EMS, etc. We must do all that we can to attract and retain said employees. I put our residents' health and safety as a priority.
Our streets, parks and public buildings need to be maintained. Without proper staffing level, they will fall into disrepair.
Another issue that will have to be addressed is the master plan, which is due for its decennial review. It is important that as many residents get involved in the process as possible.
Steinmann: Ewing, like many communities across the state, face challenges from climate change, among these stormwater challenges, the potential for more flooding events, and "heat islands," which will only get worse as the planet gets hotter.
We need to be prepared, and help our residents get prepared for climate events (like flooding) that may happen more frequently. On the municipal front, that means investing in infrastructure, like stormwater improvements, to make us more resilient.
It also means identifying with our public safety professionals, where folks are in our community who may be more susceptible or fragile so that we can help ensure their safety in the event of a serious weather issue. My administration has been actively engaged in this work and will continue to do so.
Communication between the township and its residents is important. How do you feel the township can better communicate with the people who live and work in Ewing?
Prykanowski: The township has done a good job communicating with the people; however, many residents feel a face-to-face meeting would be better. I would hold a town hall meeting when critical issues needed to be discussed.
Also, many seniors have said that they cannot take advantage of the senior property tax programs because they don't know how to fill out the paperwork. I will instruct the tax assessor's office to make time available to visit these seniors.
Steinmann: Candidly this newspaper is one of the best ways to "get the word out to residents," but it can't be the only means.
We have invested, in recent years, in a phone/text messaging system that residents can sign-up for to receive township notices. We've also expanded our social media reach via facebook to include a number of our departments including
Ewing Police, EMS, and Fire (the township also has its own Facebook page). In addition, our website is regularly updated with information to help keep residents informed. There is always room for improvement and I welcome conversation with residents, whether via phone, email or in person.