The Hamilton Post, which is published by Community News, emailed questionnaires to all candidates in this year's race for Hamilton Township Board of Education. The responses that follow have been lightly edited for length and clarity.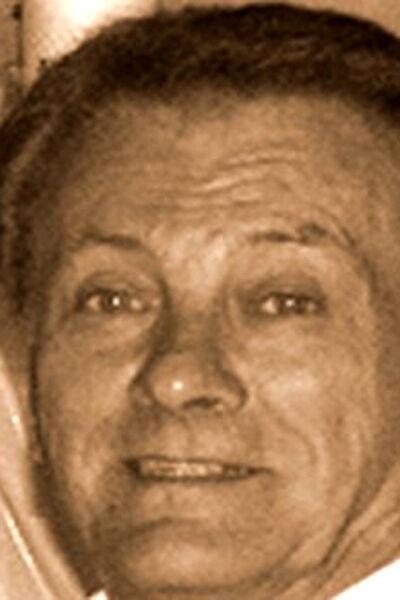 Anthony (Tony) Celentano, 79, is a part-time/retired technology project manager. He has lived in Hamilton for 53 years, and has a bachelors degree in administration. He belongs or has belonged to the DAV Joseph McNerney Chapter Knights of Columbus 2677, St. Gregory the Great, Hamilton Legion Baseball, and Hibernians of Hamilton Monsignor Crean Division.
Celentano served on the school board between 1991 and 1997 and between 2014 and 2019. He has had three children graduate from Hamilton Township schools. He says that he attended less than 50% of school board meetings in the past year.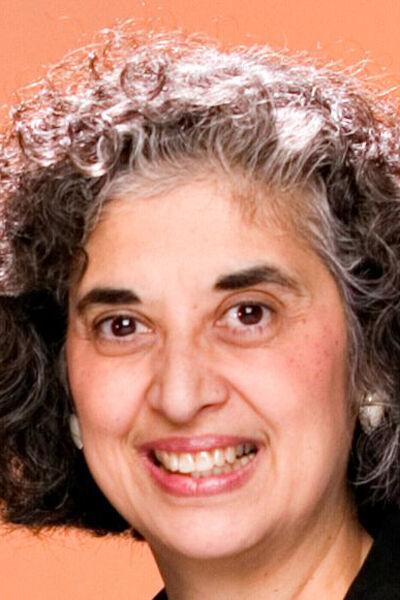 Sue Ferrara, 67, has lived in Hamilton for 17 years. She has been elected to the Hamilton Township Board of Education twice, in 2015 and 2018. A freelance writer and researcher, she has a bachelors degree in elementary education from SUNY-Geneseo, a master's degree in communication from University of North Carolina Chapel Hill, and a doctorate in public communications from the University of Maryland College Park. She says that she has attended 100% of school board meetings held in the past 12 months.
Angelo Hall, a current member of the board of education, did not respond to multiple messages asking him to participate in this year's election coverage.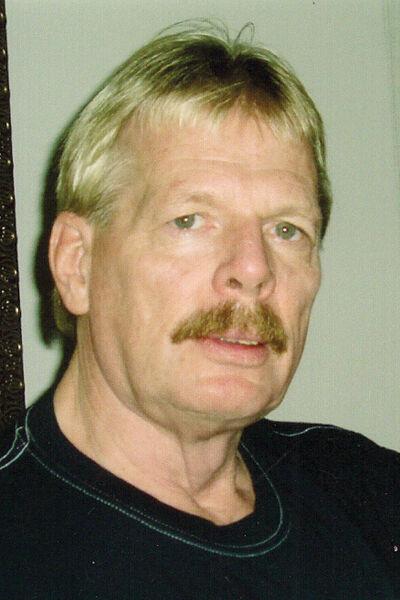 Jeff Hewitson, 77, has lived in Hamilton for 15 years. He is a retired former civil engineer and hearing examiner with the Department of Transportation. Hewitson has an associates degree from Mercer County Community College and a bachelors degree from West Virginia University.
He is a member of the Arc Mercer Board of Trustees, Hibernians Monsignor Crean Division, and the Trenton Softball Hall of Fame and Scholarship Fundraising Committee. He is a certified member of the NJSIAA High School Basketball Official BOard 193 and former member of Hamilton's zoning board. He was also the founder of the Prime Time Shootout national high school basketball showcase.
Hewitson served on the Hamilton Township Board of Education from 2012 to 2016, and was board president from 2014 to 2016. He has six grandchildren in district schools and says he has attended less than 50% of the board meetings held in the past 12 months.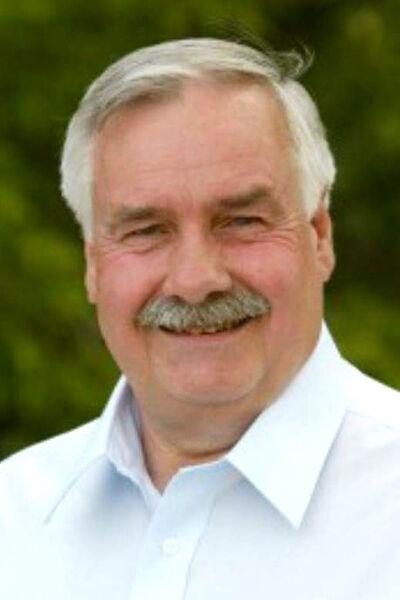 Richard Kanka, 69, has lived in Hamilton almost his entire life. He is a semi-retired member of Plumbers Pipefitters and HVAC&R Local 9 and founder and president of the Megan Nicole Kanka Foundation, Inc. He has been a member of the Hamilton Township Board of Education since 2009.
Kanka is a 1969 graduate of Hamilton High School West who attended Mercer County Community College. He has two grandchildren at Yardville Elementary School. He says that he attended every school board meeting held in the past 12 months.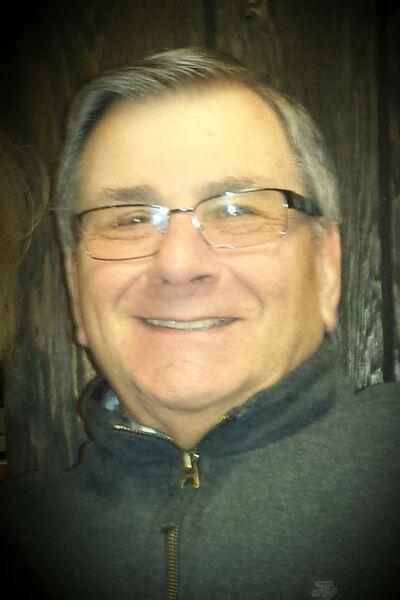 Joseph Novembre spent 39 years working for Hamilton Township schools, working first as a math teacher and later as a building and district administrator before becoming the district's director of human resources. He has a bachelors degree in mathematics education from Saint Francis College, and a masters in mathematics from Trenton State College.
Novembre was born and raised in Trenton. He moved to Hamilton after college and has been living in his home within the Grice Middle School community for 55 years. His two children attended Hamilton's public schools. He is a member of the Hamilton Township Elks Lodge #2262. He says he did not attend any board meetings in the past 12 months.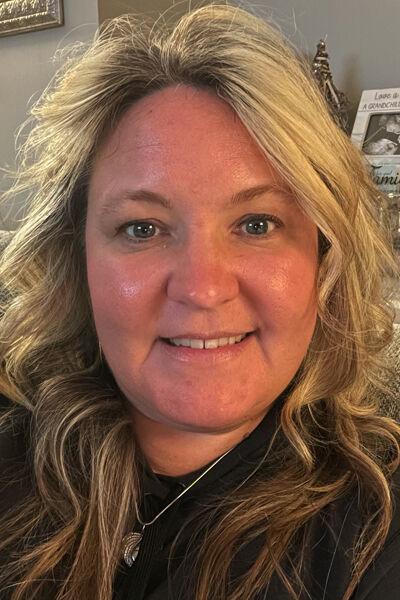 Steph Williams, 46, has lived in Hamilton for 18 years. A first-time candidate, Williams is associate director of distributor relations at Integra LifeSciences. As a volunteer for the Trenton Area Soup Kitchen, she has helped get the Nottingham High basketball and football teams involved.
Williams is a graduate of Freehold Borough High School, and has recently earned an associate degree in business with honors. She has had four boys graduate from Nottingham, including one the past school year. Her youngest is a freshman at Nottingham. She says she attended less than 50% of the school board meetings held in the past year.
Q. Why are you running, or running again, for the school board?
Celentano: Someone said, "A community is only as strong as its School System." Serving as recently as 2019, I absolutely agree and this is what inspires me to continue to search for that balance in the Hamilton Schools and Community in general. After witnessing the decay of our public school system on a national level as reported seemingly every day, I am up to the challenge to "Save Our Schools" from destruction from within the system.
Ferrara: The pandemic interrupted the implementation of many elements of the district's Strategic Plan — an important document in the district's history. I would like to continue working to bring some of those ideas to fruition. A big plus to re-electing board members is that we are often in the middle of overseeing projects that will benefit students; so reelection means the work can continue without disruption.
Hewitson: I would like to see more collaboration and inclusivity between the school board, the administration, and the teachers. We had accomplished this when I previously served on the board but it seems to have taken a back seat, lately.
Kanka: As chairman of finance and operations and negotiations, these are very important committees. With limited resources over the past 10 years, the finance committee had to find different ways to create savings to the district, such as many lease purchase initiates, renegotiation of past bond agreements just to name a couple.
Negotiated multiple changes to health care — as we all know, Chapter 78 was forced upon school districts at a tremendous cost to taxpayers and employees. There were multiple changes across the board in an effort to prevent the reduction of full time employees.
Novembre: I have a personal interest in preserving and improving the quality of the school district. I believe my leadership and experience can assist with the challenges ahead including the fiscal health of the district.
Williams: I am running because I love being involved in our community, I love our kids, their teachers, their parents and our administrators. I know it takes a village, and I want to help be a voice in ours. I want to encourage our kids and their parents to partner with us in their childs' education. Together we can do anything! For parents who aren't involved, I know they want to be; I want to be an advocate for them and their kids, too.
Q. Name two issues that are of vital importance to the district right now, explain why they are the most important issues, and explain how you as a school board member will work to address them.
Ferrara: As a member of the finance and operations committee, I have been working with Mr. Kanka, Ms. Harvey and the administration on how to air-condition buildings. The cost numbers are large; the options many. Mr. Kanka, with his background in HVAC, has been a great mentor and committee chair. This project is vital.
There are curriculum issues to address. Parents want universal Pre-K programs. Starting school without Pre-K means students enter kindergarten behind their peers. Yet, the pandemic also taught us not all students need to learn solely in classrooms. Some students thrived on remote learning. Some students enjoyed hybrid studies. Given the technological advances we live with, schools can look much different while still aiming students toward their post-high school goals.
Hewitson: I'll give you five that I think are of vital importance and are self-explanatory — Integrity, accountability, transparency, inclusivity and use of common sense. When you have integrity, you are accountable. When you're accountable, you are transparent. When you're transparent, you are inclusive. When in doubt, use your common sense.
Having served on the board previously, I have experience with the day-to-day operations of the school district, and my background as a hearing officer allows me to use my skillset to mediate conflicts in a collaborative, inclusive manner bringing about successful outcomes.
Kanka: One is that the district provides a safe and healthy environment for the children, staff and parents. The district is following CDC guidelines and health department recommendations. These recommendations as we know are changing daily, but this administration is adjusting accordingly.
Issue two is creating an educational program that will help make up for a lost year of education for the children. That's probably the largest challenge. The administration along with the HTEA are working closely together to create this agenda. Specific professional development with the teachers and support staff is paramount for success.
Novembre: Curriculum/vocational training: Over the years many of the programs related to preparing students to enter the trades, for example electrical, plumbing. were reduced or eliminated. This is an area of tremendous job growth and opportunity. The trade fields have become much more technical, which would require major and much needed upgrades in the curriculum. Expanding technology needs to continue to be a high priority in our schools.
Building Improvements: Several of Hamilton's schools are between 75 and 100 years old. Some improvements to the HVAC systems have been done over the years. However, air quality is a factor which is of greater concern than ever. Additional attention and improvements are needed in this area to protect the health and safety of our staff and students. Further, it is time to consider air conditioning the district's schools. Instructional time loss due to excessive classroom temperatures in the early fall and spring is unacceptable. Due to the cost factor involved, air conditioning could be accomplished through a phase-in approach over a reasonable time period.
Williams: Hands down I think we can all agree that one issue or challenge is the pandemic. The board is working to do the best they can and enforcing the guidance provided by the governor. Another challenge I see is we could have more support among our parents to partner with our teachers and their children in education.
I want to bring some excitement and motivation and work to get more of that support with our teachers and administrators because each student benefits in that partnership.
Celentano: Covid-19 and parental concerns. There is nothing more frightening and concerning to the stakeholders of the school district to constantly have the goal posts keep moving on them. Keeping safety in mind, parents must be included in decisions that affect a students' academic progress and well-being.
This board and administration may have little concern being transparent regarding personnel transgression of newly hired employees? There must be a fair and balanced vetting process that is shared fully with the board by the administration and public when appropriate.
Parents and the community need to know and be reassured that the employees that this administration is recommending to educate their students meet all of the standards of morality, integrity and ethical values, leaving no stones unturned.
Q. The district reported 23 cases of Covid-19 in the first 7 days in session in the new school year. The state and its public school districts have enacted a number of measures to ensure the health and safety of students and staff as the coronavirus pandemic drags on. Are you in support of the actions that have been taken? What if anything would you do differently if the decisions were up to you?
Hewitson: I am not in favor of mandates. I think parents should be allowed to make decisions for their children with regard to wearing masks or getting vaccinated. Teachers should be allowed to make their own decisions, too, as part of our First Amendment. Some people have conditions that their doctors advise them to not get vaccinated. Some have had Covid-19 and their antibodies are more effective than the vaccination.
In addition, if they have had Covid-19, most doctors want them to wait 8 months before being vaccinated. There are many scientific opinions on this, so, who is to know what is the safest action to take regarding Covid-19 and the wearing of masks for children during school hours.
Kanka: The administration has worked closely with the health department to make sure up-to-date data is received as to which measures are followed. The biggest challenge is materials and equipment availability due to pandemic-created supply shortages.
The administration has taken steps for classroom air purification systems, increased steps and frequency in air-handling distribution systems. The other factor that's also important is parental participation in making sure they follow health department Covid guidelines. The community and the school district must work as one to be successful to create a safe learning environment for the children.
Novembre: The health and safety of our staff and students is our highest priority. The Covid-19 pandemic was an unknown with rapid changes occurring in the research over time. Personally, I think finger pointing related to this pandemic is not the way to go. I think the district did their best to follow the guidelines as they developed. I am an educator and not a doctor.
My approach would be to continue to follow the recommendations coming out of the CDC and the governor's office. This is definitely an area where I would proceed on the side of caution.
Williams: I am in support of the actions that have been taken. I think we can all agree that this is no doubt a challenging time for all of us. I feel our children, teachers and administrators are being kept as safe as possible given the circumstances. It's a challenge to keep everyone safe when so many were not eligible for the COVID vaccine (elementary level) yet we need to be sensitive to mental health, too.
Celentano: While folks have been frustrated over the profound educational challenges posed by the pandemic, regardless of the number of cases in the first days in session this year, I can support "real" scientific analysis that supports their recommendation. I still feel that before rushing to judgement that parents should be given a platform for their voice to be heard and considered when mandating rules regarding their student/children.
Ferrara: Competing decisions coming from state and federal officials made navigating the pandemic a nightmare. During the 1918 pandemic, New Jersey school superintendents were allowed to make decisions for their own districts. I support mask mandates. What would a patient say if any surgeon walked into an OR and said: I am not wearing a mask today? If the pandemic has taught us anything it's that public education has to modernize.
How would you rate the district and the school board in terms of openness, transparency and access?
Kanka: Over the past 5 years, the administration has been more open and transparent than in the past. This administration has worked and listened to the board and public to achieve an open dialog for everybody. As we know, there are some issues that can't be discussed in public, such as personnel matters, negotiation matters.
Nepotism has been a topic in the past, policy changes have made it virtually impossible for this to happen anymore. This has led to a more focused effort to hire qualified candidates. As anyone knows, the most qualified candidate for any position is the goal for success.
Novembre: I believe the district can do a better job in keeping the community informed. Due to societal changes much is happening in our schools related to curricular revisions, instructional delivery and policy changes. At one time there were two monthly meetings of the Board of Education and all meetings were recorded and televised in their entirety.
More than ever, parents and community members need to know what is occurring and, more importantly, they need as many opportunities as possible to participate in the process. A return to two monthly televised meetings would provide a greater means for community participation.
Williams: I personally feel the district and the school board are open and transparent. I personally feel they are accessible because I contact them if/when needed and have received responses. I feel the more we are present and involved and the more we communicate the less we'll feel there is an issue of openness, transparency and accessibility issues.
Celentano: Sadly, I have experience with this board and administration and transparency may not be in their vocabulary? There have been items approved that belie integrity such as the refusal to prosecute harassment complaints. The best thing that can be done to resolve this behavior is to remove the incumbents and elect moderate conservative ideas that work with strong community ties, not ideologues.
Ferrara: B+. The district has a website, a Facebook page, a Twitter account. Parents can access information through student portals. People email board members. I answer emails, even if I can only write: I have received and read your email. I keep a Facebook page. People often want more information than the district can legally provide and that creates frustration. The district continues to improve its outreach to non-English speaking parents. HTSD needs to reach childless taxpayers.
Hewitson: The administration, school board, and teachers should strive to avoid being in adversarial positions. Too often, there is conflict, opposition and hostility. There should be an emphasis to work in harmony, united in sharing a common goal: to educate the students to their maximum potential.
The school board should insist that the administration in conjunction with teachers reach out to parents to get feedback on any proposed changes in the curriculum before they are implemented.
Q. Are Hamilton Township public schools a good place for students to get an education?
Novembre: Hamilton is large, it is diverse. Hamilton has community support and a dedicated staff. In every institution there is always room for improvement. Can something that is good be made better? Of course. Upgrading technology, improving facilities, and expanding community involvement through greater transparency are areas that can be improved upon to make a good school district an even better one. I would be committed to assessing these areas with staff and fellow board members to evaluate where we are and how we might make improvements.
Williams: Hamilton Township public schools are absolutely a great place for students to get an education. Our teachers and administrators are fully vested in the education of our children. The partnership between a parent and their child's teacher is what I've learned makes all the difference in the world. I cannot say enough great things about my experiences with so many of our teachers and administrators across all levels; elementary, middle and high schools.
Celentano: Our elementary schools have provided sound educational principals for a number of years. So as long as we are not inundated by ideology, such as in Lawrence Township, "It's Perfectly Normal," a 4th grade health curriculum book, we should be able to provide a consistent instruction that focuses on education. The middle and high schools need to be vetted as well.
Ferrara: HTSD has talented teachers who continue to hone their skills through professional development opportunities. The district has improved AP offerings. Every 2nd grade student can now test for entry into the district's ALPs program. Five hundred students have tested to receive a Seal of Biliteracy. There's a commitment to improve school libraries. This is a great time to be an HTSD student because of the administration's commitment to student learning.
Hewitson: Yes, and we can make it better by promoting qualified teachers from within our system instead of hiring people from outside the system with less experience who are not properly vetted. This creates morale problems and we lose good teachers to other school districts because this limits upward mobility. Teachers want to know that there is a chance to move up the career latter with promotional opportunities.
Kanka: I believe Hamilton Township Schools have moved forward over the last 5 years with stability in administrative personnel. The relationship between the administration and the board has been brought closer together with a clear objective. The administration has also reached out to the public more often for input and many subcommunities.
With the administration, board and community working as one it will only benefit the children. The superintendent has been more accessible to the board and community than in the past. All this together is a formula for success.
Q. Why should Hamiltonians vote for you in this year's school board election?
Williams: Hamiltonians should vote for me because I personally want to work to be an extension of them. They have access to me any time and I want to hear more about what concerns them. I am a parent and I want to rally behind ALL of our kids the way I rally behind mine. I want to show them that together there isn't' anything we can't do. I want to have a seat at the table working with our parents, teachers, students and administrators for a better tomorrow for them because it takes a village and I know that we're better together.
Celentano: Parents must be in control and acknowledged, not dismissed. To provide leadership that supports education, not ideology. Transparency is a must. Strong decisive leadership mandatory, not micro-management. A voice for a STEAM school venue. A voice to support middle school extracurricular activities; I.S. sports, clubs etc. A venue for ESL students to transition into mainstream instruction. Common sense when it makes sense.
Ferrara: One word which guides my service is: Responsible. As an elected official, I take seriously the role of acting as the eyes and ears for students, parents and taxpayers. Acting responsibly requires thought, dedication and attention to detail. And I believe the community can see the growth and progress in the district over the last six years of my board service—a service I feel called to do on behalf of all children.
Hewitson: As a concerned grandparent of 6 children in the district I have a vested interest in their education. While BOE president in 2014, I visited a school district in West Virginia discovering every student had personal computers and classrooms had SMART boards. I contacted the superintendent and recommended he include in the budget personal computers for our students and the purchasing of SMART boards with training. The superintendent incorporated the suggestions into the budget, approved overwhelmingly by the BOE.
Kanka: My experience in the construction field is my strongest asset to this district. As chairman of the facilities committee, everyone knows with multiple buildings there are many repairs and maintenance challenges that must be addressed on a daily basis. Making sure all project work is completed in a safe and professional manner. Staying within the amount budgeted for each project. Holding all professionals accountable and answer to the board facilities committee.
As chairman of the finance committee, making sure through finance that a stable budget is presented to the public. Making sure the budget is not dependent on one-time gimmicks, keeping a manageable surplus amount and staying within the recommendations set forth by the district's auditor.
The board consists of nine people that bring individual skills to the table. My experience in facilities, operations, negotiations and finance are assets that are needed for the Hamilton Township school district.
Novembre: I have a great deal to offer the community as a board member. As human resources director, I was directly involved with staff recruitment, professional development, negotiations, policy implementation and budgeting for salaries and benefits. These are critical areas which affect not only the quality and morale of staff, but also the efficient and effective operation of the school district. I believe my input in these areas can be beneficial to the school district. I am not one to blindly support a matter without doing the necessary research and asking the tough questions.