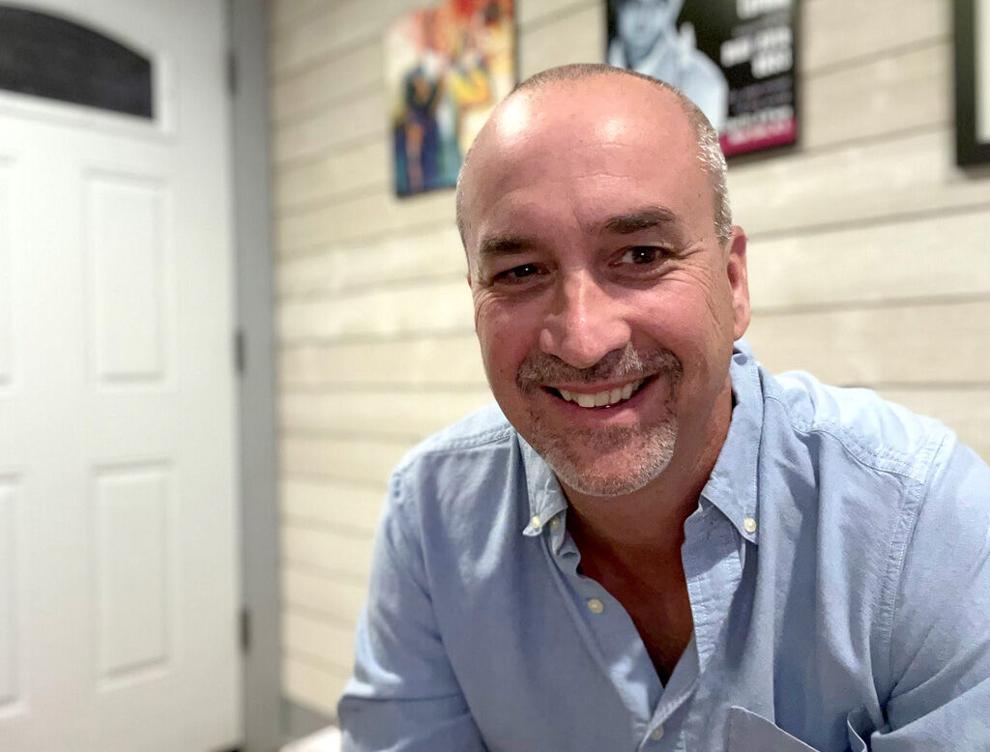 Dan Blank never set out to become a soccer coach, but once he started coaching, it quickly became apparent that the role suited him.
He never really set out to become a bestselling author, either. But after spending the better part of two decades coaching at the collegiate level, he felt that he had some wisdom he could share with his fellow coaches that might help make their jobs easier.
So in 2012, he wrote his first book, Soccer IQ: Things that Smart Players Do, Vol. 1. Ten years later, that self-published book still sits at No. 1 on Amazon's list of bestselling soccer coaching books.
And Blank has added 10 more books to his oeuvre since then, all aimed at helping soccer coaches get the most out of their players, or helping soccer players get the most out of their ability—well, all except the one that's a children's story.
None of it might have come to pass except for a bit of serendipity back in 1991, the summer after he graduated from Bethany College in West Virginia.
Blank, a proud product of the Hamilton Township Recreational Soccer Association who had played soccer at The Hun School of Princeton and then for four years at Bethany, was "flat broke, living in Pittsburgh," and impatiently awaiting the results of the Air Force Officers Test that he had recently taken.
While he waited he was invited to help train players at three weeks of summer soccer camps back in Bethany. He had never coached, and had no intention of going into coaching after college, but took the job to earn some money.
After the camps were over, Blank had impressed enough in the coaching role that the head women's soccer coach at Wheeling Jesuit College offered him an assistant coach job.
"It's funny because, in my first preseason, the head coach wasn't even there," Blank recalls. "I had never coached a day outside of those three weeks of soccer camp, and all of the sudden I was running a college preseason solo."
He candidly remembers the experience as "kind of a disaster."
"I was getting everybody injured. I was working them too hard, and they were dropping like flies," he says. "So, I had to re-evaluate my methods. But I regrouped, and that became my career that's lasted about 30 years."
After three seasons as assistant coach at Wheeling Jesuit, Blank took his first head coaching job, at Brewton-Parker College in Georgia. He was there for four seasons before moving on to Embry-Riddle Aeronautical University in Daytona Beach, Florida, where he was head women's coach for nine years. He then spent seven years in the Southeastern Conference as an assistant women's soccer coach, first at the University of Mississippi and then at the University of Georgia.
It was while he was associate head coach at the University of Georgia that he published Soccer IQ, but you could say the idea had been percolating in his mind for years — since the first time he had attended a recruiting tournament as a coach, in 1991.
"I remember how the younger players were the best players," he says. "The juniors seemed to be more technical than the seniors, the sophomores were more technical than the juniors, so it was obvious that coaching was getting better. We were headed in the right direction.
"Then, five or six seasons later, I was at another soccer tournament and it was the same: the younger players were better than the older players. But what hadn't changed was that they were still making the same bonehead decisions that players had been making five or six years ago. And I was amazed that that hadn't changed.
"So I went on this quest to inventory the most common mistakes players make, and pose solutions to them. And in 2012, I ended up self publishing Soccer IQ."
Blank studied communications and journalism in college, so it may not be so surprising that he was able to write a book. What is surprising, though, is how well that book sold. Self-published books often struggle to find an audience.
Such was the case with Soccer IQ — until Soccer Journal, the official publication of United Soccer Coaches, named it the book of the year.
"It went from selling 35 copies a month to selling thousands of copies a month," Blank says. "At one point it made the New York Times Bestsellers List. I felt a bit like a garage band that hears its song on the radio for the first time."
Blank says one other reason the book has sold as well as it has is that it's the type of book where, after coaches read it, they often want their players to read it too. "I knew I was going to have the world's largest volunteer sales force of coaches, either buying it for their players or telling their players to buy it and read it."
After Soccer IQ became a success, Blank continued to write and self-publish books, including Volume 2 of Soccer IQ. Some of his other titles include Shutout Pizza: Smarter Soccer Defending for Players and Coaches; How to Be a Gold Star Soccer Parent, and Rookie: Surviving Your Freshman Year of College Soccer.
He says he gets feedback from coaches all over the country who write to share how they've implemented ideas from his books with their teams. "Some coaches have their kids while they're cooling down after practice read a chapter and talk about it. One guy does it pregame. I've gotten emails from coaches who've written to thank me the day after they won a state championship, saying basically 'We couldn't have done it without your book.'"
Blank took a break from coaching after leaving the University of Georgia, then spent a few years as the head women's soccer coach at Widener University in Chester, Pennsylvania. Today, he's back living in Hamilton, on another break from coaching, not entirely sure what comes next, although he has several ideas.
"I have some writing projects all somewhere on the back burner," he says. "I also would like to start putting more effort into my YouTube channel, which is called Soccer IQ TV — there are a lot of instructional videos there. I'd like to see what I could build out of that channel."
The FIFA World Cup is set for an unusual November kickoff this year because it will be held in Qatar, a country near the equator, where it would have been too hot to host a traditional summertime tournament. The World Cup gets more popular in the U.S. every time it is held, and Blank can anticipate a wave of new interest in the sport — and perhaps a new wave of people interested in picking up copies of his books to help them learn more about the game — after this year's event.
"It's something that only happens every four years. Which may seem like it's not such a big deal, but this is the only single-sport, world event that young soccer players can get into and watch, regardless of what hemisphere they live in," he says. "Parents who have kids who want to watch soccer should go all out to support it."
Dan Blank's tips for watching the World Cup with your kids
1. Embrace the significance of the event. If your kid is 8, the next time the World Cup rolls around they're going to be 12. Think about how much a kid changes developmentally in those 4 years. Their interests can change if their passion isn't allowed to flourish.
Passion precedes mastery. Every guy on that field was once a boy dreaming of playing in that event. I think it's important to inspire your kids to stay with the game.
2. It's important to understand the developmental value of watching high-level soccer. It's one of the best ways for kids to improve their soccer IQ, especially if they can watch games with someone who might be able to point things out to the less savvy viewer.
3. Do some things to make the World Cup more fun. Fill out brackets predicting who will win each game. Do brackets in the family, or do an online bracket competing against the world. Give kids a reason to follow along. Or host a World Cup watch party — let your children invite friends over, do some face painting, serve some food and make it a party.
4. The last thing is have a ball. An actual soccer ball! So at half time, or when the game's over, you can go outside and kick the ball around. The World Cup is usually held in summer. This year, the weather outside will be closer to soccer weather.