The art of nature enthralls many. The art of nature, birds and flight enthrall Ernest Silagyi. He is an artist still making art at age 90. He has been carving decoys for 75 years.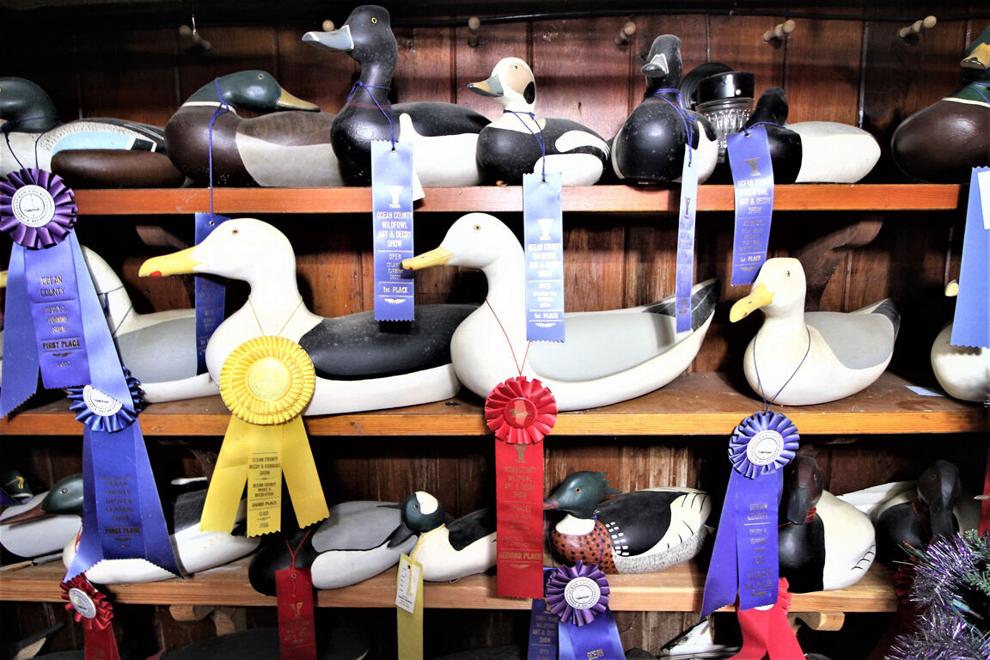 Though he has not hunted in decades, Silagyi still carves and paints ducks and other birds. Each are individual and made by hand. They are utilitarian and made to be used, but are truly works of art. Some are sitting, floating, some are sleeping and some are in flight. Silagyi puts two coins inside the hollow of the decoys he makes. It is his trademark and his distinction. "You can X-ray them and see that they are mine."
Silagyi was Navy machinist, then a carpenter and electrician by trade. He is a maker, a craftsman and his work is strong and beautiful. He studies the ducks and knows the history of decoys and the artists involved.
There are also machine made decoys from a century ago, that Silagyi can pick out in a second. "They all look the same, and perfect. That is how you tell. That is not art," he says.
Decoys are a collectible that are historical, identifiable by artist, signed, dated and valuable. They are shown in maritime and other museums of American art.
Ernest Silagyi at 90 is animated, lively and speaks about his art like it is just part of himself. He listens to symphony music as he works and clearly enjoys the entire process.
How did you get started in carving decoys?
When I turned 14, by law, I was able to hunt alone. That's when I began making decoys to assist with my duck hunting. I would duck hunt from a boat with blinds built on it. I would hunt on the Delaware River, on Crosswicks Creek, wherever I could get my boat in. You need between one and two dozen decoys to attract the ducks.
How long does take to carve a decoy?
The process of making a decoy takes at least 15 hours per decoy. I cut a blank from a 4-by-6-inch block of wood. I use New Jersey White Cedar as it is light and strong. After cutting the blank I remove the corners with a band saw. Then I start shaping it with a draw knife. That is a two handed knife that is pulled while the block is held in a vise or clamp.
When I get the shape to where I want it, I cut it in half on the long axis on the band saw. Then the halves are hollowed out so the decoy is light and floats well.
The halves are glued back together and I finish carving. I install the head and then work on the feathers. I carve the feathers with an assortment of knives. The feathers give the duck the realistic look.
When I am happy with the carved decoy, I prime the decoy with two coats of oil-based primer. I then use oil-based house paint to give the decoy its natural colors and markings.
How many decoys have you made since you began in 1945?
Well, if I made 10 a year that would be more than 750, but some years I have made up to 50, so I imagine I have made more than 1,000 decoys in my life. I've used some, I've gifted some and I keep some.
Are the species painted for certain geographic areas?
Yes, for this are I paint black ducks, mallards, old squaws, golden eyes, buffleheads, harlequins, snow geese and Canada geese.
What fight or struggle do you have in the making of the decoys?
Usuallym once I start I keep going, but once in a great while I will reach an impasse, where I get stuck and don't work on the carvings for a while. Then I get a surge of energy and I am in the shop at 11 at night, working away!
Is it still fun after all these years?
Oh yes, I love it. Cutting and shaping, carving and painting. I love it.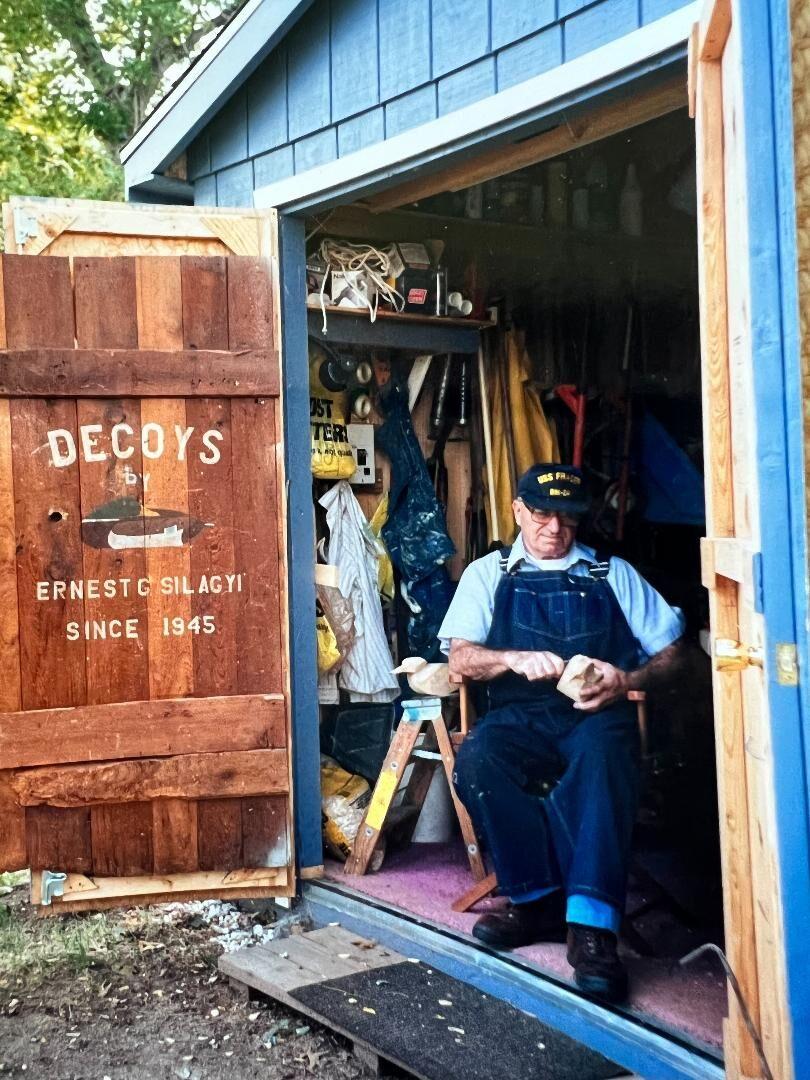 How long are the decoys lasting in the field?
There are decoys still around from the 1800's. The wood will last a long time. The glues these days are so much better. The screws are all brass or stainless steel, so longevity is not an issue.
There are some decoys in good shape from 1895, from the artist Lee Dudley. Some of these sell for more than $100,000.
Where can we see your work?
I show my decoys at regional shows and have won quite a number of awards. Tuckerton Seaport Museum at the Jersey shore has big shows where I exhibit. The have everything there about ducks, shore and marsh birds. Don't forget, I am also a collector.