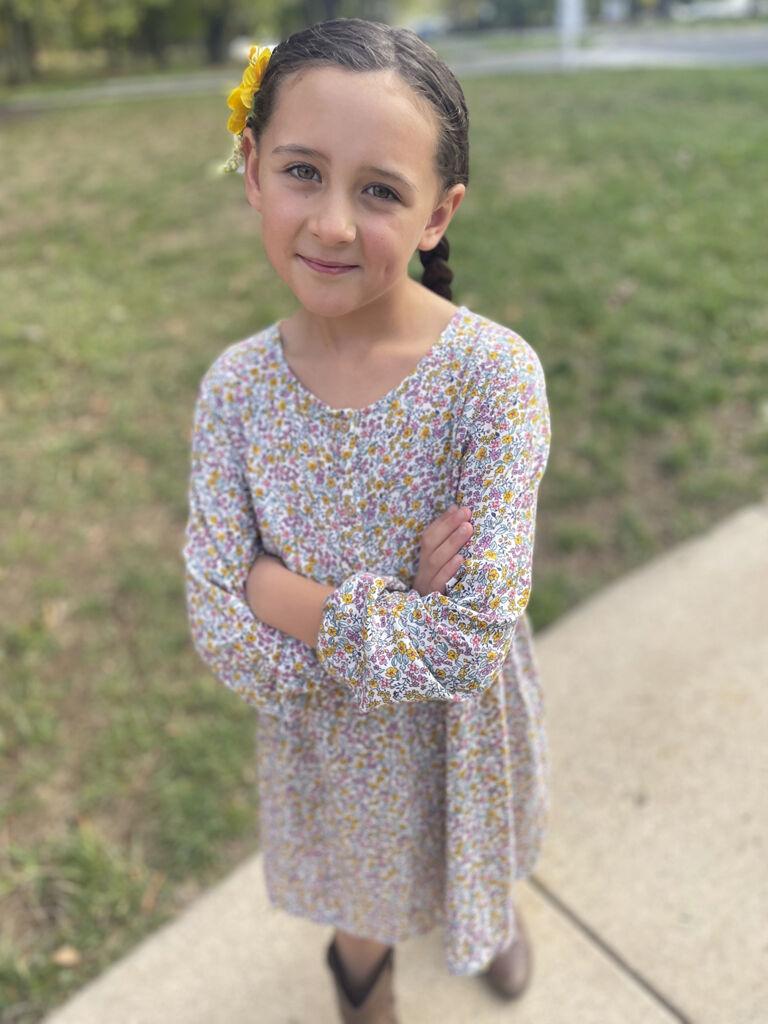 Noelle Moore is a big fan of The Space Gal — otherwise known as Emily Calendrelli — an M.I.T.-trained engineer and the host of such TV programs as Xploration Outer Space on Fox and Emily's Wonder Lab on Netflix.
Moore, an 8-year-old Hamilton resident, has a thirst for knowledge about space and space science, and The Space Gal's television shows, YouTube videos and books are just some of the ways she learns about her favorite subject.
Last year, NASA invited students in grades K-12 to submit essays for its "Power to Explore" challenge. The challenge asked entrants to watch a video about radioisotope power systems, or RPS, and "dream up a new RPS-powered space mission."
Moore was among the 1,600 students nationwide who submitted essays for the challenge. In March, she learned that she had been chosen as a semifinalist in the contest, and in April, she found out that she was chosen as one of three finalists in grades K-4. Luca Pollack of Carlsbad, California, was announced as the winner of the age group on April 25.
"I really want to be an aerospace engineer when I grow up, and build rockets," Moore told the Hamilton Post. "I really think space is cool, and all the planets and I want to see if there are any different lifeforms maybe. When I'm older I want to see if I can go to Olympus Mons (on Mars) and, like, fact find and see if there's any lifeforms there."
Moore, 8, is a student at Princeton Day School. Her brother, Sebastian, 13, is also a student there. Mom Sarah, a Steinert High School graduate, is supervisor of elementary education for Princeton Public Schools. Dad David, a biochemist, graduated from Hamilton High School West.
"We are always really proud of both of the kids, but really pleasantly surprised when Noelle made the top 15 out of 1,600 applicants," Sarah Moore said. "We told her don't worry (if you don't win), it's an honor to get that far. When we found out that she was in the top 3, it was super exciting for her."
NASA asked entrants to submit Q&A responses in addition to their essays. In response to the question, "Why did you choose to submit an essay?" she wrote:
"I've loved space and engineering since I was three. I'm always reading about space, watching videos about aerospace engineering, and my entire bedroom is decorated with NASA items."
Noelle's essay is below.
RPS Helping The Mars Mission
By Noelle Moore
The year is 2038, and I am currently building my first spacecraft as an aerospace engineer at NASA. This spacecraft will use radioisotope power systems on its mission to Mars. The spacecraft's goal is to explore Olympus Mons, which is the largest volcano in the solar system. It is three times the size of Mount Everest. The RPS on my spacecraft will fuel and heat my spacecraft so that I can do research around how we can tap into ancient pockets of water in Olympus Mons to help encourage settlement on Mars.
Water is important to help create an environment where people can live. If we can figure out how to access water from Olympus Mons, we can help support settlement on Mars.
My superpower is that I'm dyslexic, but I'm very good at reading because I've worked hard to practice. I think my superpower will help me work at NASA, because I am VERY talented at math and science, and I'm a creative thinker. A percentage of NASA employees are dyslexic, so I think my superpower will help me fit in.