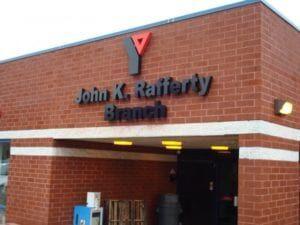 Hamilton was a boomtown in the 1950's. Its population had grown from 30,219 to 41,156 in the decade prior, and by 1960, more than 65,000 people would call the township home.
A town growing at that rate needed ever increasing coverage from community organizations like the Hamilton Area YMCA, which formed in 1951.
Over the last 70 years, the Y has gone from a small organization that provided programming, summer camp and child care to an organization of nearly 12,000 members.
Today it has two facilities: the JKR Branch on Whitehorse-Mercerville Road, with its pool, exercise and wellness facilities; and the Sawmill Branch set amid the farmland at the edge of Yardville. It has expanded and adjusted program offerings over those decades with the aim of serving the growing and changing needs of the community.
As the nonprofit looks to celebrate 70 years in the community in 2021, it also hopes that the time has come to finally put 2020 behind it.
The global coronavirus pandemic closed all fitness centers for much of the year, and Gov. Phil Murphy's executive orders prohibited indoor gatherings as a preventative measure against the spread of Covid-19. These measures effectively shut down a majority of the YMCA's programming, and severely affected membership over the course of the year.
"The past year has been one of the most daunting in the Hamilton YMCA's history," says Diana Zita, who in 2017 became the first female CEO in Hamilton Area YMCA history.
After being forced to close last year, Zita says the Y laid off more than 290 employees, and lost more than $3 million in revenue.
"It was especially painful to see an empty facility where we once had 35,000 visits a month from our community members," she says. "But we also realized how important it was during this time of crisis, to provide critical services to our community. So with what little resources we had, we pivoted to provide essential services such as food drives, blood drives and childcare for frontline workers."
Zita says the YMCA distributed more than 200 tons of food, secured more than 200 units of blood providing for over 600 hospital patients, and provided childcare both for essential workers and now for remote learning for YMCA families — without reported any cases of Covid.
Membership dropped a staggering 60% during the pandemic, although Zita says that the trend has reversed in recent times, especially as more and more people have been vaccinated.
In March, the governor increased maximum capacity for fitness centers to 50%, enabling organizations like the Y to start welcoming more members back into their folds.
Zita says in areas like the pool and in group exercise classes, the Y is already regularly reaching the next maximum capacity, and she anticipates that as more members are vaccinated, the wellness center will soon follow.
"We are seeing new members come back every day. We have seen a surge in family memberships and a renewed interest in our youth programs, such as swim lessons and early youth sports," she says. "We are especially grateful to our members that stayed with us during the closure and continued to pay their monthly dues. Their support helped us pivot to programs that were needed in our community and transition to our reopening."
Members have been sharing with staff how much they missed being at the Y. "The Y is a big part of many of our members daily routines, and a big part of their social lives," she says.
* * *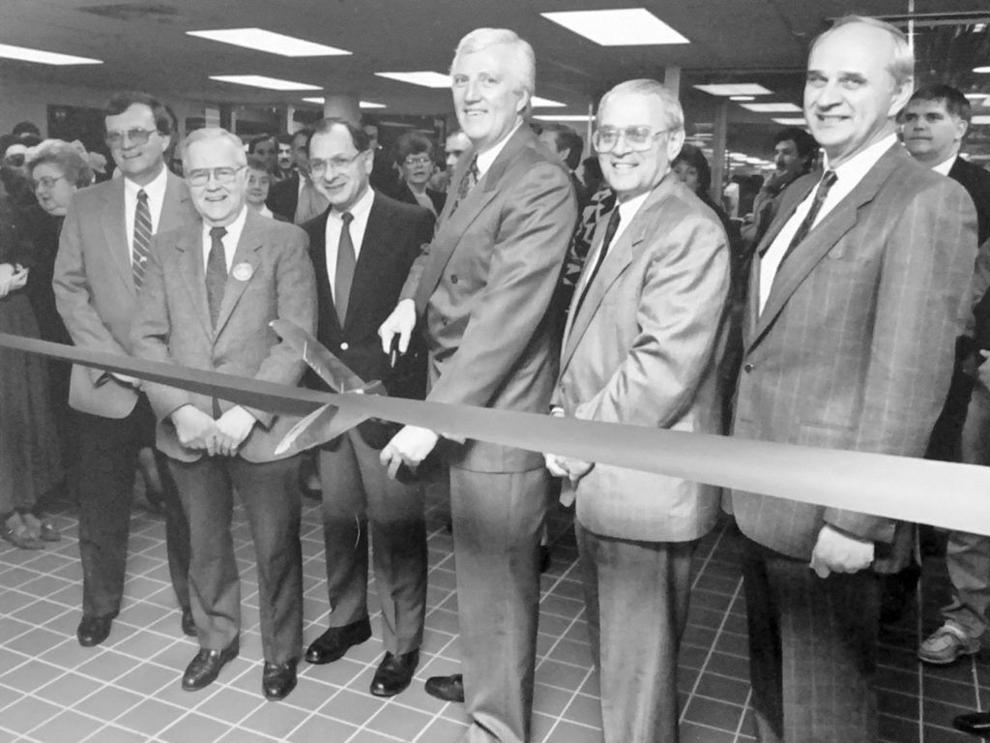 After it was founded in 1951, the start, the Hamilton YMCA operated without a headquarters. Instead it was run from various program sites including local schools and churches.
In 1984, when John K. "Jack" Rafferty was mayor, the Hamilton YMCA administration took up full-time residence in a temporary building on Whitehorse-Mercerville Road. On that site in 1991, the Y would open its permanent new home. The Sawmill Branch, a 50-acre day camp and sports facility, opened in 2002.
At Sawmill, the Y offers special-needs and integrated programs through its SKOR (Special Kids Organized Recreation), and through its SOAR program operates the Miracle League, which calls Sawmill home.
In 2009, the main facility was renamed the John K. Rafferty, or JKR, Branch in honor of long-time mayor Jack Rafferty, who served for many years as chairman of the Hamilton Area YMCA board.
Since then, the facility has been expanded to include a wellness center, group exercise studios, a dance studio, a kids' gym and the XRKade Youth Interactive Center. The Y also established a partnership with Princeton HealthCare System for outpatient rehab and physical therapy, as well as community education and outreach.
Looking toward the next 70 years, Zita says the YMCA's legacy and continued mission will be to create a healthier, more connected, inclusive and equitable community through programs and services that foster youth development, healthy living and social responsibility.
"We are doing what we have done for 70 years, helping to provide a healthy and strong community. Our mission work in our community is the passion and energy that keeps us going," she says.
* * *
With Covid-19 still prevalent, the Hamilton Area YMCA is aiming to mark its 70th anniversary milestone with Stories of Impact.
"Everyone has a Y story, and we're asking the community to share how the Hamilton Area YMCA has impacted them over the last 70 years, with their stories and photos" said Denise Wyers, senior director of marketing and special events.
The Hamilton Area YMCA has also embarked on a campaign to raise $1.5 million in contributed support to "ensure that mission programs are fully funded and that the Y can rebound from the continuing effects of the pandemic."
If you are interested in contributing a Story of Impact, email it to dwyers@hamiltonymca.org.
The Hamilton Area YMCA's donations page is online at charity.gofundme.com/o/en/campaign/save-my-y.