Two public art projects, a mural and a site-specific installation, are part of efforts to reactive vacant spaces and spark changes in how people perceive Trenton neighborhoods.
While the art projects are located in two different neighborhoods, their unifying concept has helped create the newly designated Creek to Canal Creative District, which serves to catalyze redevelopment that supports creative activity that focuses on community engagement.
The first art installation opens today at 147 Perry Street. Utilizing Neighborhood Revitalization Tax Credit funding, a mural will be painted on a freestanding wall constructed specifically for the project.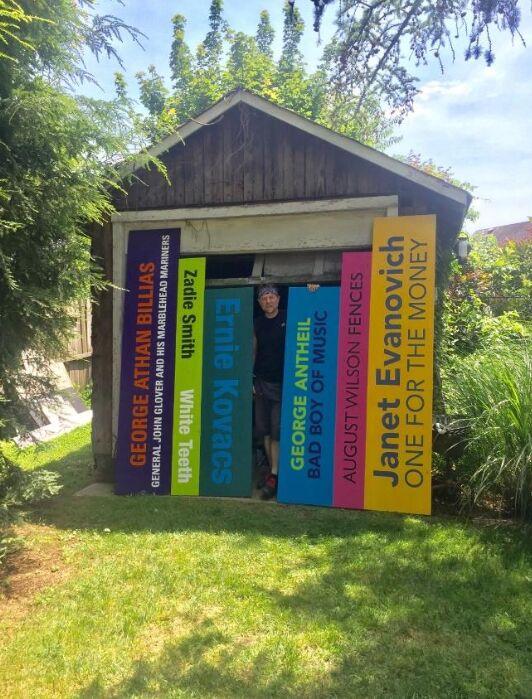 The mural reflects the industrial and natural history of Trenton and the harmony between the two, according to a Isles, Inc. press release about the art projects. This structure will be repainted with new content in the spring.
Jonathan "Lank" Conner, a Hamilton-based artist, designer and educator is painting the first mural. Conner is a member of the S.A.G.E. Coalition and has worked on public art and mural projects along the east coast.
The second public art project will be unveiled on Friday, Aug. 25 at 20 Bellevue Avenue at the historic Higbee Street School. The school, later known as the Nixon School, was built in 1857 as the first school for the free education of African American children in Trenton.
The site-specific installation in the yard of the school consists of a series of oversized books viewed from different perspectives and offers an opportunity for the public to contribute their own words, ideas and stories to the project.
The project was conceived by artist and educator Andrew Wilkinson and constructed by Wilkinson and Jennifer Dalle Pazza, a student at Rider.