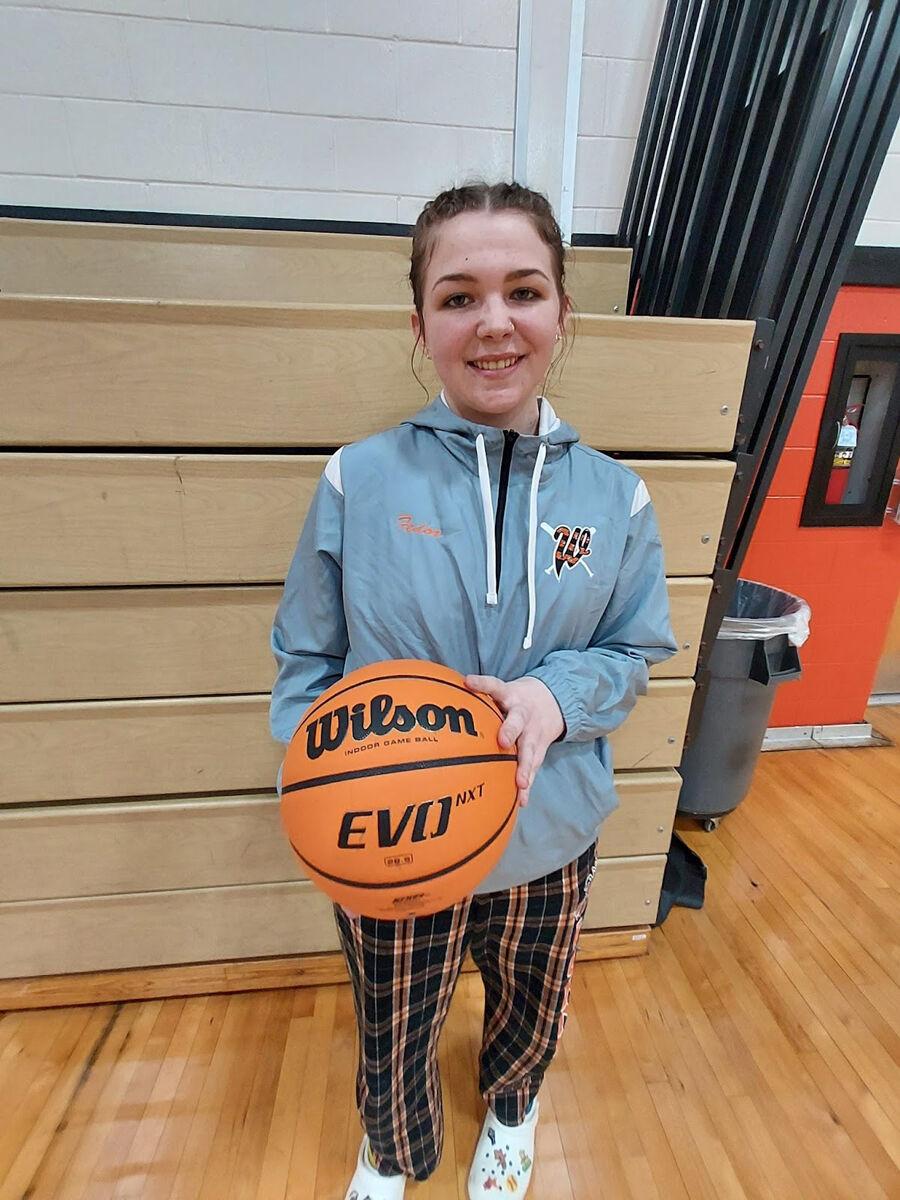 As he takes over the Hamilton West girls basketball program, one of the most important things Rob Farina is looking for is cooperation from his senior leaders.
He's getting that from Martina Fedor, the Hornets leading scorer last year with a 9.3 average.
"I wasn't sure how it was gonna go because I'm taking over for coach (Joe) Radice, who did a great job; the kids loved him," Farina said. "I wasn't sure how they would respond to me. But both Martina and Cierra (Acevedo) have been amazing."
Acevedo was second on the team in scoring with an 8.77 average and led the way in rebounds (77), assists (31) and steals (39). Despite the fact that at 5-foot-7, Fedor is one of the team's tallest players, she is happy to let her 5-1 backcourt mate handle the rebounding.
"I was a guard when I played in PAL until I got to high school, and then I was taller than most of the girls and I became a forward," she said. "It was an adjustment because I never had to learn how to use my body against girls. I just had to bring the ball up and shoot. I never had to put that much body contact on anyone growing up, so when I got here and all the girls were bigger than me, it was hard to do that. I'm a freshman trying to push seniors off of me."
Now that Fedor is a senior, Farina is now putting her back at the position she most enjoys.
"I'm not gonna put her down low, I don't think that's her strength," the coach said. "Her strength is attacking the basket off the dribble, no question. She makes the craziest looking shots. When she gets in the lane, her and Cierra have a special connection. Even in our scrimmage, they made some backdoor cuts that were beautiful."
And that is something that Farina is installing this year, as the "Princeton" offense worked well when he was an assistant at Princeton Day School. While some players struggled to learn the new concept, the coach said "Martina gets it. She just understands basketball."
It's not surprising, considering her background. Fedor's mom is Jen Caterson, a former Hamilton West hoopster in the late 1980s who is now co-director of the Hamilton PAL girls league. Caterson also coaches in the league, and helped develop several players who went on to play college basketball.
She worked with Martina as a youth.
"She coached me when I started until I left PAL three years ago," Fedor said. "She basically taught me everything about the game."
And Fedor was anxious to learn.
"Martina has always loved being in the gym and outside," Caterson said. "She played on two teams from the time she was in fourth grade and even played with the high schoolers while in sixth and eighth grade. She kept score for the games on Friday nights once she moved up to the older division."
Her mom added that Martina actually learned how to be a leader and a role player while in PAL.
"Playing with the older girls taught her the importance of role players and in her own age group, she was a leader on the team," Caterson said.
Fedor made the Hornets varsity as a freshman and averaged a modest 2.8 points in 16 games. As a sophomore, she was second on the team in scoring (5.2 ppg), blocked shots (31) and 3-pointers (14), and third in assists (26).
In last year's Covid 19-shortened season, Fedor nailed a career-high 17 threes to lead the team, and was third in rebounds with 55.
A strong all-around athlete, Martina has also played soccer for the Hornets and excels on the softball field. She considers that her number one sport and is going to try to play for Mercer County Community College next year.
"As a three-sport sport athlete, she is never still and was always working on something to better her game whether it was basketball, softball, or soccer," Caterson said. "I'm always impressed by her dedication and determination."
For the next several months, she will dedicate her time to improving Hamilton's 4-9 record from last year.
"The kid just understands basketball," Farina said. "She's an athlete, she's one of the stars of the softball team. And now she's working on her shot, which has been just a minor adjustment that will really help in making baskets throughout the season. Anything I've asked her to do she's done. She's been leading the pre-practice warm-ups. She's a phenomenal kid."
Fedor came to Hamilton as a left-handed shooter but she quickly switched to her right hand in high school. The aforementioned adjustment gives her left hand even less of a responsibility.
"I was using my left thumb to help push off with my right hand, because I wasn't strong enough with my right hand," she said. "But now I've just started using my right hand and it's helping."
Farina best describes Fedor as a point forward, like an old school Magic Johnson type.
"Even though she's physical and bigger she's got great handles; probably the best handles of anybody on the team," the coach said. "She uses both hands phenomenally; which is due to the fact she's been playing basketball her whole life."
Along with her ability to shoot and attack the rim, Farina said "she is probably our best passer as well."
And she has apparently bought into the new system.
"The way that she's responded to the coaching change and the cultural change has been excellent," Farina said. "This is a kid who's mentally strong as well as physically gifted."