Hamilton voters will have plenty of choices this fall as they elect three school board members from a pool of 10 candidates.
Incumbents Dina Thornton and Jason McSheene are running for re-election, while board member Pamela A. Kelly is not on the ballot. Also running are Dallas Barr, Stacy Byrne, Chris Drudy, Monica Quaste, Alicia Ramos, Rocco Riccio, Frank Summers and Steph Williams.
Only two of this year's school board candidates are running together — Byrne and Quaste, who are running on the Traditional Education Advocates slate. The slate originally had a third member, Nicholas Ferrara, who dropped out of the race after antisemitic posts made from his Gab social media account were brought to light by Politico reporter Matt Friedman.
Mail-in ballots started going out in late September to voters who went for that option. Election Day is Tuesday, Nov. 8, for those who prefer to vote in person. Voters who are not registered still have until Oct. 18 to make themselves eligible to vote this year.
The Hamilton Post sent questionnaires to all 10 candidates who are running for Hamilton Township School District Board of Education. Their answers are below, edited only for typographical errors. We believe these answers are required reading for anyone who cares about the education of Hamilton Township schoolchildren.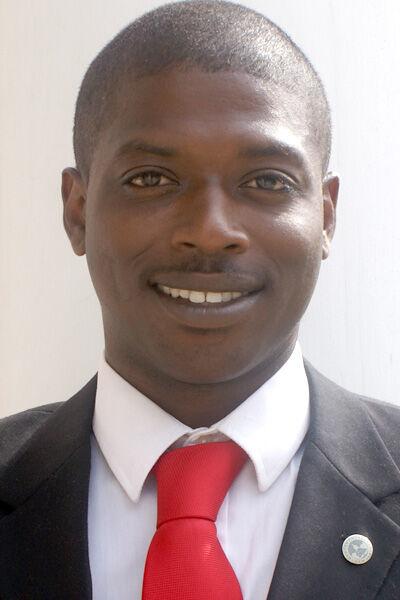 Dallas Barr, 30, is a social worker. He has lived in Hamilton for 5 years and is a member of the Mercer County Planning Board and the Trenton Branch of the NAACP Nominating Committee. He has not previously held elected office.
A graduate of Toms River High School South, Barr has an associate degree in social work from Rowan College at Gloucester County, a bachelors degree in psychology from Rowan University and is studying for a masters in public administration at Liberty University.
Barr has a two-year old daughter whom he intends to enroll in Hamilton Township schools when the time comes. He has attended between 90 and 99% of school board meetings in the past year.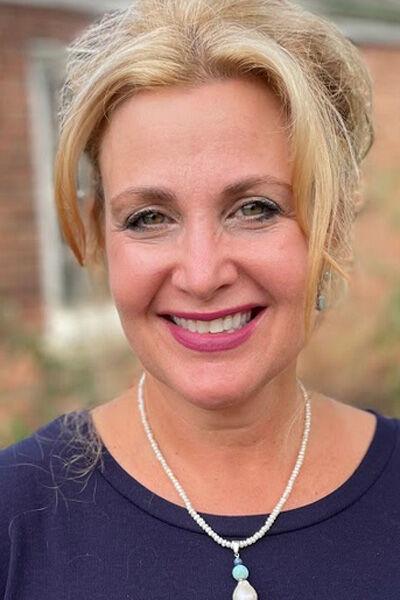 Stacy Byrne, 54, is a retired home educator. She has participated in various academic and enrichment support groups in the home education community. She has not previously held a public office.
A graduate of Hightstown High, Byrne has an associate degree from Mercer County Community College. She has no children in district schools. Byrne attended fewer than 50% of school board meetings held in the past year.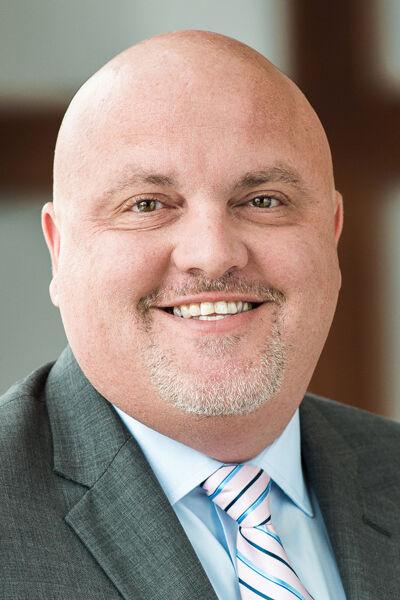 Chris Drudy, 47, is director of safety, health, wellness and security for physical distribution — North America for L'Oreal USA. He has been an active member of the Ravenscroft Homeowners Association since 2007 and is former treasurer and current president of Sunnybrae Little League. He serves on the Hamilton Township Parks and Recreation Committee. He has not previously held elected office.
Drudy has a bachelors degree in safety and environmental management from Slippery Rock University. He is a first aid and CPR instructor with the American Red Cross and has two children in the district, a 9th grader at Hamilton High School West and a 4th grader at Robinson Elementary School. He has attended less than 50% of school board meetings in the past year.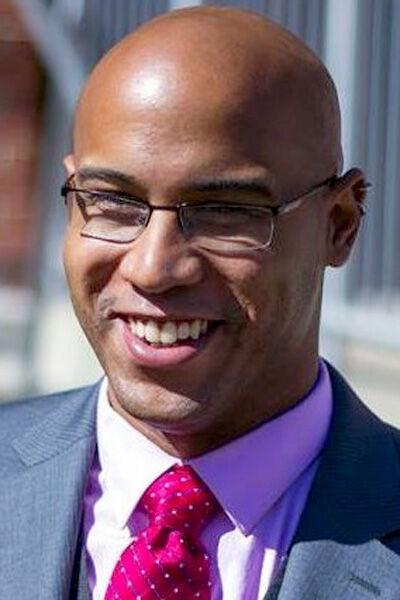 Jason McSheene, 36, has lived in Hamilton for 5 years. He is a medical science communications director and current Hamilton Township Board of Education member, having been elected to his first term in 2020. He is also a senior judge for the Mercer County Science and Engineering Fair and former Board of Trustees member for Child care Connection NJ, as well as a member of the Unitarian Universalist Congregation of Princeton. McSheene, a graduate of Wayne Valley High School in Wayne, has a bachelors degree in biomedical sciences from Rochester Institute of Technology and a doctorate in molecular biology from Princeton University. He has two young children in the district. He has attended 100% of the school board meetings held in the past year.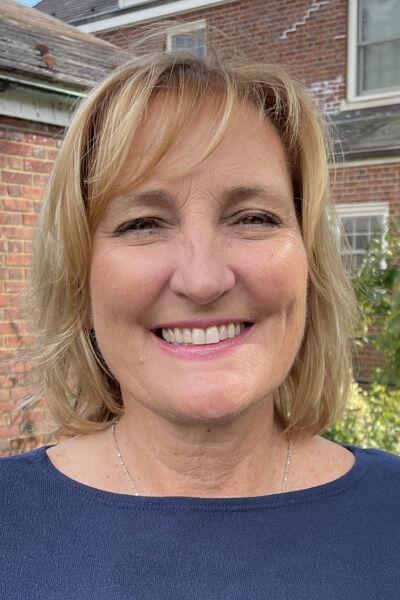 Monica Quaste, 55, has lived in Hamilton for 30 years. She is director of behavioral services at ARC Mercer Healthcare Center. She has never held a public office.
She is a member of the Saint Gregory the Great Respect Life Committee, a board member of Inspired Threads, and she is involved in Special Olympics.
A graduate of Wayne Valley High School, Quaste has a bachelors degree in elementary education from The College of New Jersey and a masters in counseling psychology from Holy Family University. All four of her children graduated from Steinert High School. She has attended less than 50% of school board meetings in the past year.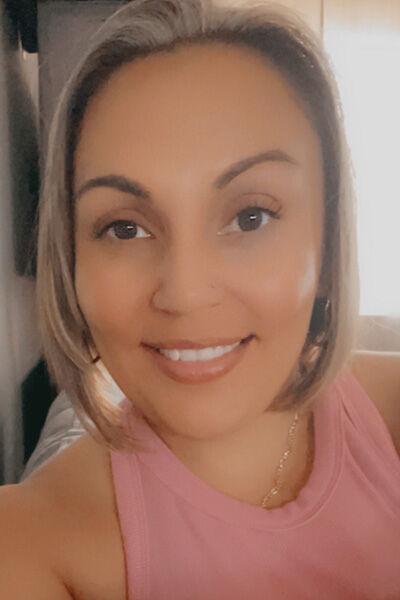 Alicia Ramos, 38, is a bus company dispatcher. She is involved in the Nottingham High School PTA. She has not previously held a public office.
Ramos is a graduate of Hamilton High West and has had a commercial driver license since 2006. She has one child who is a sophomore at Nottingham High School. She has attended less than 50% of the school board meetings held in the past year.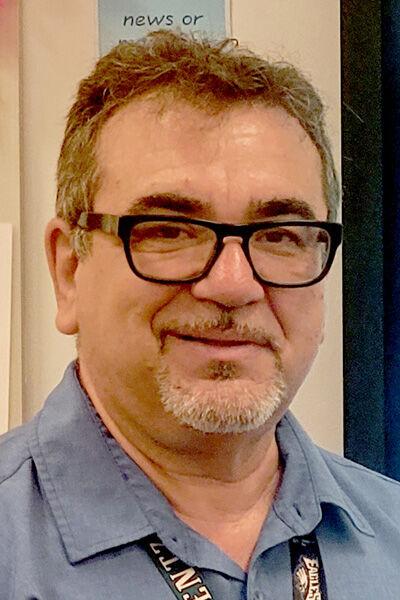 Rocco Riccio, 59, is a high school teacher. He is a parishioner of Our Lady of Sorrows and former HOA president and has served on the township planning board. Riccio is also involved with the Mercer County Italian American Festival. Riccio has never held a public office.
He attended high school in Thunder Bay, Ontario, and has an associate degree in accounting from Mercer County Community College, a bachelors degree in accounting from Thomas Edison State University, and a masters degree in the management organization program from TESU. He got his alternate route teaching license at Brookdale Community College.
His children attended Hamilton Township schools at the elementary school level. They are grown, married, and living out of state. Riccio says he has attended between 50 and 90% of school board meetings held in the past year.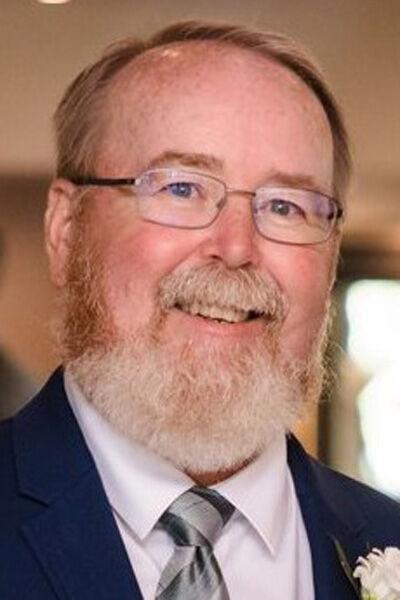 Frank Summers, 61, has lived in Hamilton for 58 years. He is involved with GraceWay Bible Church and HomeFront, Inc. He has not previously held public office.
A 1979 graduate of Steinert High School, he received MCVTS 1979 Automotive Technology Certification; GMP International Summer Institute West Virginia University 1991, 1992 certification; American Standard/Trane Safety and Health Training 1996 certification; Rutgers Labor Institute Train the Trainer certification 1990s; A+ and MCPx2, Janus Computer training 2002; General Industry Safety and Health certification 2022; and Practical Supplier Sourcing certification 2022. He has two daughters who are graduates of Nottingham High School. He has attended between 50 and 90% of school board meetings held in the past year.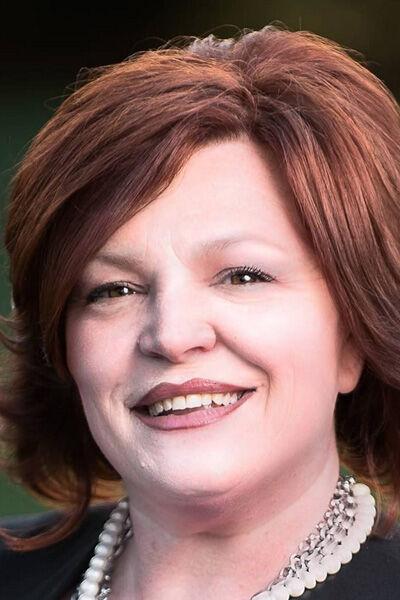 Dina Thornton, 51, is a legal assistant with Destribats Campbell Staub and Schroth, LLC. She is also a real estate agent with Coldwell Banker Realty and a hairstylist at Salon Cusato. She has lived in Hamilton for 17 years.
Thornton is involved in the Mercer County Council of PTAs and the NHSPTSA. She has served on the Hamilton Township Board of Education from 2013 to 2016 and from 2019 to the present. She was also appointed to serve on the Hamilton Township Council in March 2017.
A graduate of West Windsor Plainsboro High, she has a cosmetologist's license from Capri Institute of Cosmetology and a real estate license from the Princeton School of Real Estate. She has three children, one attending Nottingham High School and two who have recently graduated. She has attended between 90 and 99% of school board meetings held in the past year.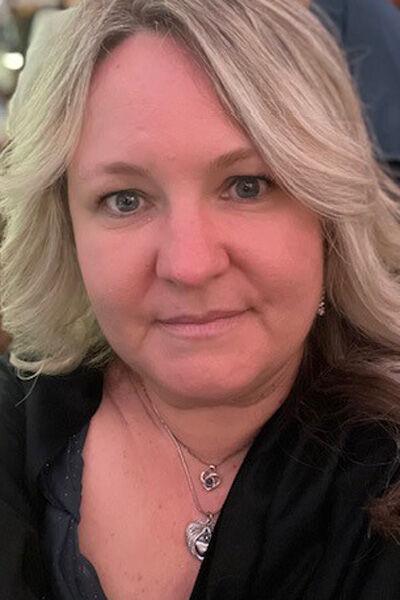 Steph Williams, 47, is associate director of distributor relations with Integra LifeSciences. She has lived in Hamilton for 19 years. She has not previously held an elected office.
She volunteers with the Trenton Area Soup Kitchen and as a team parent for the Nottingham High basketball and football teams. She is a graduate of Freehold Borough High School and has an associate degree in business from DeVry University. She has four sons who graduated from Nottingham, and one who is a sophomore there. She attended between 50 and 99% of school board meetings held in the past year.
Name two issues that are of vital importance to the district right now, explain why they are the most important issues, and explain how you as a school board member will work to address them.
Barr: Facilities updates, such as exploring solar options for new A/C Units in each school, and finding ways to better supply our classrooms and our growing student body, would be primary initiatives that I will start working on right away. Each of these problems take a collaborative and unifying approach, where the communication between the community, the school board, and our schools will come into play.
Byrne: I am deeply troubled by the 2020 health standards imposed by the state, in which explicit sexual content and gender-confusing lessons are being introduced starting in kindergarten. Parents need to understand that sex education is no longer the biological facts of reproduction, but include lessons of various sex acts. These standards interfere with what most parents want taught to minor children in school. Parents are demanding transparency in what their children are being taught in every subject.
Also, the student standardized test scores are deplorable and seem to be garnering little attention. My goal will be to restructure the curriculum to focus more on academics and less on sexuality and gender questions.
Drudy: School security must continue as a top focus. My background and expertise in workplace safety and security allow me to bring a fresh set of eyes to a concern we should all have. While great strides have been made, we can always strive to improve.
Another aspect of focus would be an increased emphasis on retaining and attracting top educators. We have plenty of fantastic educators here in Hamilton. We need to keep them! That includes making sure they have the tools for their classrooms to ensure a learning experience for every child that makes a long-lasting, positive impact. We also need to make sure we are attracting experienced educators. It starts with offering medical benefits in line with every other district in the area.
McSheene: While the 2020 NJ Health Standards receive the most attention at our monthly board meetings. While important, there are other urgent matters that need just as much attention. First, the Covid-19 pandemic has emotionally and educationally impacted our students, families, and teachers. As a board member on the Curriculum and Instruction Committee, I continue to support their recovery through ensuring availability of mental health programming and in-school resources.
Second, teacher recruitment and retention is a nationwide challenge, leading to understaffing and further educator burnout. As board liaison to the District-Community Relations Committee, I help current HTSD staff and community members in our district retain our valued educators. I also support efforts by Superintendent Rocco to strengthen the recruitment pipeline by working with New Jersey universities.
Quaste: The first issue of vital importance is transparency. The district needs to ensure the parents know and understand the curriculum, the steps the district is taking to ensure the schools are safe, and the discipline policy the schools will be enforcing.
The second issue of vital importance is equity in our schools. We need to ensure that all students in every school have the materials and assistance needed for success.
Ramos: Understanding the struggle for single parents, that only have one income, one voice. To speak for the children on the behalf of issues that are going on daily in schools. We need the understanding from the school their views and the parents. It will not be just only me trying to resolve issues that are ongoing. The community will have a voice as well.
Riccio: The quality of education has deteriorated. As an educator, there have been theories and philosophies implemented that would improve education. It has been the reverse. What is occurring is the apathy of students to excel and try harder. The message has been that complacency will be rewarded. The other issue is the turnover of teachers in our district. We must remove and replace Danielson Framework as the evaluation system. And, we must support the educators. Stop micromanaging there content presentation and stop the revolving door in disciplinary actions.
Summers: 1. Teacher Retention: teachers are the back bone to a good education. I would address this by listening to the teachers' concerns; we need to consider adjusting salaries and benefits as needed. Teachers need to feel valued. 2. School Safety: examining current news and what is happening in our nation's schools, we need to make sure we have state of the art safety procedures in place. Protecting our children and staff must be a priority with all stakeholders including the community participating.
Thornton: An issue of vital importance is addressing our Facilities and creating a plan for the future. The district was working on a Facility Strategic Plan that had to be put on hold due to the pandemic. I look forward to continuing to work together with fellow board members, administration, teachers, and the community to address our facilities with a long-term plan. We need to continue discussing our aging infrastructure, the needs of our children and ensure everyone has an equal and equitable education. This should be a multi-faceted plan that addresses our districts needs and educational space. It is important moving forward that we continue to work together to create a vision for the future of our district.
Williams: Being able to grow and offer universal Pre-K is very important because exposing our children to literacy and learning at this age yields positive results in their overall education and their positive attitude towards learning. As a board member I will work with others on the board to find solutions and work together to make this possible. Something else that is just as important is promoting and encouraging parent involvement. Making sure we encourage our parents to partner together with their children and teachers in their child's education. Doing this makes a significant difference in their child's overall success as a student. I want to bring excitement to the table and within our community to work together with our parents, teachers, administrators and students because our children benefit from having that partnership. Together we can BE the difference!
The board of education is a nonpartisan body. But in recent years, political rhetoric has become a part of meetings as well as candidates' campaigns. Please tell us: are you running for school board more to help provide the best education for our children? Or are you running more because you would like to bring your political point of view to the board?
Byrne: I am concerned about the strong current of political ideology both in the members of the board and even in the personnel of the schools. Politics is evident in the texts and lessons on Critical Race Theory, the LGBT signage displayed on office doors, hallways and even the wallpaper choices on the students Chromebooks, all of which has been brought forward by parents to my attention. Library book selections, including those brought to the board attorney are sourced from political groups with intent to persuade students to a particular ideology. The schools need to have checks and balances with books approved for the library. I will work to elevate our student's knowledge of the American political system and the value of everyone's participation in it.
Drudy: My focus has been simple – focus on the kids and you can't go wrong. While serving as the president at Sunnybrae Little League I have always focused on them. Getting the field ready after rain for kids to play isn't self-serving or for other parents, it's for the kids. They need a place to play. Kids need a place to learn. If I am trusted with your support, my motto will remain intact, the focus is on the children you can't go wrong.
My political views and religious beliefs don't belong on this board. Being a part of the school board will be doing whatever I can to ensure our students, teachers, and staff have a learning environment in which they feel safe and supported.
McSheene: I serve on the Board for two main reasons. "Remembering my roots": Public education and my family gave me a solid foundation of how to learn, how to make meaningful contributions to the world, and how to work with others.
"Paying it Forward": I am in the fortunate position to be able to volunteer my time to strengthen the district that my children will soon attend. As a board member, I work for the thousands of families in Hamilton and future students to improve schools for ALL.
This work is a "thank you" to all the staff and community members who create a strong public school for our students. We have no time for partisan politics on the Board of Education.
Quaste: I truly believe that education is the most important tool to ensure the success of our country. I am running for Hamilton School Board to ensure our schools remain safe and that each child is given equal opportunities to achieve academic success.
Ramos: I'm running for the board of education for the children.
Riccio: Bottom line, I am running for the betterment of the quality of education in HTSD! If some of my philosophies mimic other philosophies, that is completely consequential.
Summers: I am running to give the children in the district the best education in the state. We need to keep raising the standards, keeping Hamilton a community where parents want to move.
Thornton: I am running for the Board of Education to work together to provide the best education for our children. The Board of Education is and should always be non-partisan and the decisions you make should not be influenced by politics or your political view. As a board member you must always make decisions based on what is in the best interest of the children and their education.
Williams: I'm running to help provide the best education for our children. Our children should not be caught in the crossfire of politics. I never let where someone comes from, the color of their skin or their religion or gender identity, etc. play a part in how I feel about a person. I could also care less if you are a republican or democrat. All I care about when it comes to our kids (and people in general) in our district regardless if I earn your vote for a seat at the table this November or not is if together we are partnering with parents to help raise healthy, happy, educated and kind children and young adults. That's it. Life is already hard enough for so many. I would never want to be the person making it that much harder for them.
Barr: Education and public service are very important to me. I chose to run in order to give back to the educational systems that provided me with the tools to succeed in life. I would like to impart that same value in education to each and every student within the district and assist in shaping an academic environment that all children can thrive in.
Hamilton Township students are more diverse than ever. How important will it be to you, as a member of the board, that all students are equally well served, regardless of race, culture, gender or personal preferences?
Drudy: Listen and learn is where it begins. One needs to spend time with people in the community and understand where their struggles are before one can ever make a change. And when it comes time to make changes, involvement from those target audiences within the community is critical to make changes that are long-lasting, meaningful, and sustainable. I have served on several committees within L'Oreal for Wellness, Diversity, and Inclusion and have found the most impactful place to start is by listening. Beyond that, keep your commitments and deliver where you promise.
McSheene: It is essential that HTSD serves all students and addresses their needs that may impact their safety or ability to learn. As board liaison to the District-Community Relations Committee, I support its mission of "establishing an open line of communication based on topics of equality in staffing, programs, and curriculum with the goal of cultivating an inclusive, caring, and supportive school community that promotes the wellbeing of each student through the alliance of its members."
I was deeply disheartened when a vocal group loudly jeered the efforts of the DCR, particularly at the words "diversity," "equity," and "gender identity" at a public meeting. I advocate for our students to be heard, be seen, and receive necessary support to create a supportive environment for learning.
Quaste: I truly believe that all human beings are worthy of love and respect. I will work to ensure that the policies and programs introduced and implemented in our schools reflect this belief.
Ramos: I was born and raised in Hamilton Township by both my parents. When I was going to Hamilton Township schools, I was always the statistic because I was Hispanic over the years growing up in Hamilton Township. I saw that children were treated differently. Now that I have a daughter that is a sophomore in Nottingham high school, she always tells me the stories that she experiences is school.
The saying that we use is: It doesn't matter what race, or color that they are everyone is different in their own way. But society always judged people. One thing I thrive to express to my daughter is that you never know what the next person is going through. We need to respect them, where they are at in the moment.
Riccio: My entire career as an educator has been in diverse districts; Jersey City, Willingboro, and now in Trenton. My experience has been in adapting culturally responsive teaching is much more than simply recognizing the cultural background of your students. In today's multicultural world, understanding culturally responsive teaching practices is becoming more and more necessary to create a learning environment that is engaging and accessible to a broader range of students.
Summers: It is very important to serve all, the BOE must follow all laws and it's not just serving the students, but teachers and parents as well. Everyone's rights must be served and in today's times, this is ever changing. We swear to uphold many laws at many levels. I will endeavor to uphold them all.
Thornton: We serve a diverse community of families, and all of our children deserve an equal and equitable education. This should always be a priority and we must work together to ensure that we provide a safe and inclusive environment for all of our children to learn and be successful.
Williams: This is actually one of the biggest reasons my name is on the ballot and something I'm passionate about. I love our kids. All of our kids. I wish I could scream it from the mountaintops; as a member of the board ALL students should and will continue to be equally served regardless of race, culture, gender or personal preference, that I can promise.
All that I care about is partnering with students, parents, administrators, coaches, etc. to help them succeed and be the best they can be. It's important to be diverse but it's equally important to be inclusive. We need to make sure ALL students feel included and accepted. Be free to show up as their authentic selves so they can focus on their education.
Barr: To be clear, hate and discrimination have no place anywhere, especially not in our school system. Being African American myself, I can understand concerns regarding this issue in relation to our ever-growing, diverse, student body. I will always uphold the values of all students and families each day as I serve the general public. I believe our students deserve nothing less.
Byrne: Diversity has always been part of Hamilton's pride. The nationalities being added to our culture will only enhance our appreciation of each other, if we are careful to not allow diversity to become a wedge in our student population. What is of tremendous concern is that Hamilton schools are failing to adequately educate students in lower income areas, newly immigrated or from African American families. For instance, at Wilson, the fourth grade language arts score for students who met the expectation of achievement on the NJSLA test was 23%.
This is an area lacking outrage within the current school board. All children will receive my attention for improved learning through better books and more help for teachers.
In recent times, school board members in Hamilton and elsewhere have advocated for charter schools and privatization of public schools. Do you believe in the mission of Hamilton's public schools? Or are you an advocate of charter schools and/or privatization?
McSheene: Public education is unparalleled in strengthening communities and preparing students for the ever-changing "real world." My goal as a board member is to help the HTSD administration create the best learning experience available for our students, full stop. I firmly believe in the mission, vision, and its 2020-2025 Strategic Plan, which were developed by the district and community volunteers.
In addition to the primary goal of preparing the best preparation for our students' transitions to productive and meaningful adulthood, strong public schools help strengthen the Hamilton community and reputation. School board members should all be working towards stronger public schools.
Quaste: I believe in the mission of Hamilton Public Schools. I believe our tax payers have a heavy burden and the school district has the responsibility of providing quality education to meet the needs of all of our residents. If our schools can not provide for the needs of each family and their values, then school choice is a fair alternative.
Ramos: Public education prepares people to live in a community with people of all backgrounds. I believe in public education.
Riccio: I'm an advocate that if a school is failing its students, then the leadership needs to be accountable. Retraining, reeducating, or replacing is the first approach. But, what is most important is the outcomes and if the preliminary approach does not change the current environment, then other options need to be explored.
Summers: I believe the mission is to have the best schools in the state. If Hamilton is the best, there would be no need for Charter schools in Hamilton. We need to work to keep Hamilton Schools the best in the area. We need to encourage and support parents to work with us in keeping standards high.
Thornton: I believe in the mission of the Hamilton Public Schools and the education they provide our children. Over the last few years, the district has enhanced the curriculum at the secondary level with additional courses, AP courses, dual enrollment opportunities and access to vocational programs.
At the elementary level, they continue to evaluate programs and add resources and programs for our children to provide an educational foundation. I would like to continue to explore what we can do as a district to provide more resources and opportunities for our children.
Williams: I believe in the mission of Hamilton's public schools and why I would welcome the opportunity to serve our community and become part of the team that will ensure we continue to provide quality education for every student. I am not interested in advocating for charter schools or privatization.
Barr: I strongly subscribe to the mission of Hamilton's public schools; in that we will strive for the best education practices for all students in the district. In no way do I desire to further divide academic responsibility and communication within an already robust, diverse, and rapidly growing student body. I believe in finding ways to do what is best for our students with the resources we have in place, not changing the system.
Byrne: I believe in the public school system as our founding fathers envisioned in that a Constitutional republic can only survive with an educated people. We must improve public schools in order to preserve our government of the people. I also support alternative educational environments as it is a parent's right and duty to educate child as the parent deems appropriate. Funding for such alternatives should be made by the public's will.
Drudy: I am a product of public schools. My wife and children are products of the Hamilton Township School District. I believe in public education and feel it offers an experience that positively exposes them to people of every race, culture, and gender.
Experiences like this help prepare them for life beyond the walls of our schools. We have a fantastic team leading our schools, competent and caring educators in addition to a support staff that wants the best public education experience for the children of this community.
Keep public schools public and find ways to improve our schools.
Tell us why Hamiltonians should vote for you in this year's school board election.
Quaste: Hamiltonians need to be involved in decisions that have an effect on our community. School systems play a huge role in property values and taxes have a huge effect on our senior population. People should vote for me if they want someone with integrity who is willing to volunteer her time and talent to ensure their voices are heard and respected.
Ramos: I want to listen to the concerns of other single parents and represent them as a school board member. Along with elevating the concerns of single parents, as well as parents as a whole, I also want to lift up the voices of students in the district who often go unheard. The students who also have dreams, but often lack the backing to achieve those dreams.
I'm not afraid to speak my mind. I love people. I am organized. I am eager to learn more about how the district is run and where I might be able to encourage additional growth and change.
Riccio: I am a husband and a father. I am a lifelong resident of Mercer County. I have twelve years of experience in education. I am certified in two career readiness content areas and certified school business administrator. I want to raise the educational standards by eliminating the "Less than 50%" grading policies and holding guardians/students to the attendance truancy policies. I want to prevent controversial curriculums from indoctrinating our children's education. And I want to prevent our district from becoming more dependent on NJ's Adequacy Budget standards.
Summers: Our board needs to protect students, teachers and parents' rights. We need to bring back emphasis on vocational training. We need safe buildings, safe rooms/doors/windows. I will work to get more rooms air conditioned, and we know this helps students focus better. I will work to get board meetings back on HTV, which will assist in parents/taxpayers having questions answered. I will work to maintain trust and confidence in the board. I will work to ensure students are able to work towards their full potential. I will work to enhance special education.
Thornton: It has been an honor to serve our community as a board of education member and if given the opportunity I will continue to do what is in the best interest of our children and our community. Our children are our future, and I am dedicated to working together to ensure an equal and equitable education for all of our children.
Williams: I want to serve as an extension of our parents. I am a parent and I want to rally behind all of our kids. I want to show them that together there isn't anything we can't do! I would be honored to have your vote in November to allow me an opportunity to work with other board members and partner with our students, teachers, parents and administrators for a better tomorrow for them because it does take a village and I know that we're better together!
Barr: I chose to run for simple reasons, our students and our community. Honestly, I believe in helping people; that's it. I would be honored to aid in the success of my family, our students, and our community, together. I also believe a strong background in mental health and social services has prepared me for the task of effectively communicating, and helping our families in ways they need most. I am a vote for our future.
Byrne: I have chosen to run for a seat on the Hamilton Board of Education to represent the parents and public who desire improved academics in all subjects taught in an environment that is safe, age appropriate, and happy for all students. Please consider a vote for me as a positive change on the Hamilton Board of Education.
Drudy: My message has been simple: ACT. Accountability: If you are going to do it, do it. Collaboration: We need to learn from one another to build together. Transparency: I am committed to being open and honest with myself and being transparent in how I work with others. I am committed to serving at the will of this community and will do my best to make a positive, meaningful difference. Please afford me that opportunity.
McSheene: We need board members who thoughtfully listen to people without name calling or partisan politics. I am not here for political clout—I'm here to strengthen public schools for all families. Instead of playing politics, I am proud of my pragmatic record focusing on our students and teachers rebound from the difficult past two years. Please vote for me if you want decency and respect on the board.