If you haven't heard the news, Bordentown City, D&R Greenway, and the NJ Department of Environmental Protection pulled off a miracle. Together, they purchased the 60 remaining acres of land once owned by Joseph Bonaparte, the ex-King of Spain and Naples, and the brother of Napoleon Bonaparte.
At the time of the sale, the acreage, which sits above the confluence of Crosswicks Creek and the Delaware river, had been owned by the Divine Word Missionaries for eighty years. Divine Word Missionaries could have commanded millions of dollars–there were developers wanting to build warehouses on the property; but, the Catholic fathers of Divine Word held true to a moral responsibility to see the land returned to the people of New Jersey, as well the responsibility to protect Crosswicks Creek and the Delaware River. Divine Word sold the land for $4.6 million.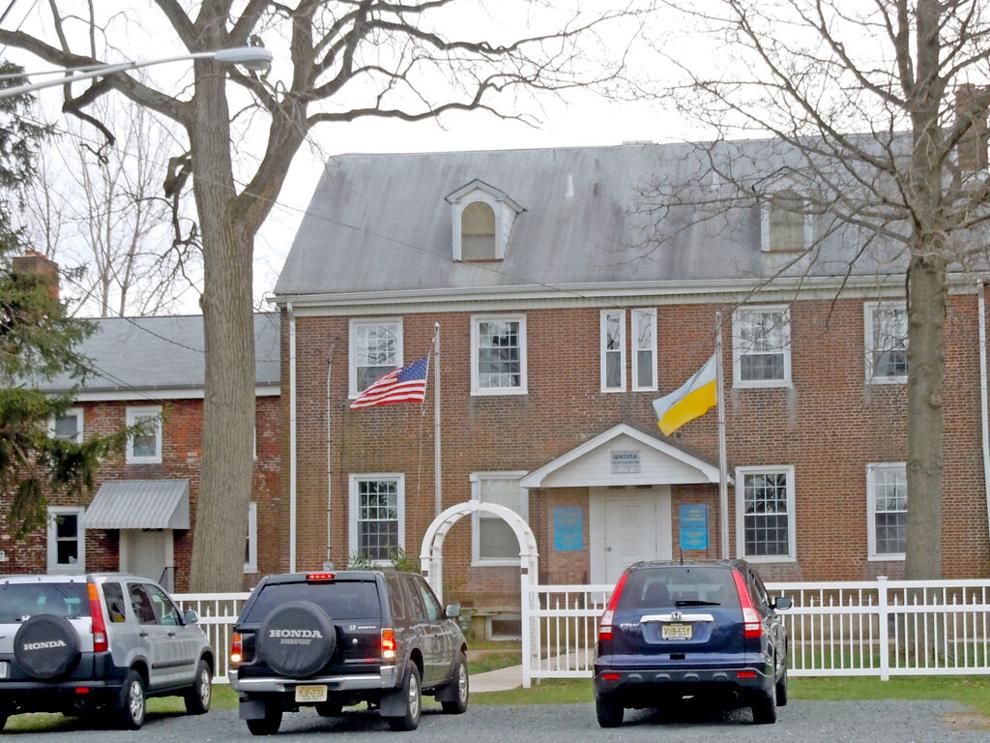 And while Bordentown lays the biggest claim to Bonaparte's legacy, the ex-king also left footprints in Philadelphia, upstate New York, Trenton and Hamilton.
According to Doug Kiovsky, the vice-president of the Bordentown Historical Society, Bonaparte sporadically acquired marshlands in Hamilton. Actually, reading through old newspapers, it seems Bonaparte was constantly buying and selling land.
In 1818, three years after arriving in the United States, he purchased 150,000 acres in Northern New York which contained a lake. Bonaparte named the lake Diana; today it is known as Bonaparte Lake and is located about 32 miles northeast of Watertown, New York. He built a hunting lodge there in 1828. Just hold that thought for a moment.
Additionally, Bonaparte had several homes in Philadelphia, and once he settled in at his Bordentown estate, called Point Breeze, he continued to rent a house in Philadelphia on Chestnut Street.
Bonaparte married Marie Julie Clary in 1794. But when he fled to the U.S. after his brother Napoleon was captured, Queen Marie stayed behind in Europe. Some stories say she had no desire to board a ship and sail across the ocean. Other report that she was too frail to make the journey. Understandable, since Joseph Bonaparte sailed here in the hull of a ship, surrounded by wine casks, and bearing the name M. Bouchard.
Let's recap for a moment. Joseph sailed to the U.S. alone, leaving his wife in Europe. He was 47 years old when he arrived here in 1815. Napoleon told Joseph to settle somewhere between New York City and Philadelphia so he would quickly receive any important news. Bonaparte owns thousands of acres of land close to Canada; he owns a house in Philadelphia; he eventually buys land in Bordentown.
Joseph is well-liked and hosts many parties with other aristocrats in Philadelphia. He moves around that city with ease. One day, he enters a shop on Dock Street in Philadelphia to buy suspenders. There behind the counter was Annette Savage. According to an 1891 article published in the Trenton Times:
"She was a beautiful girl of some nineteen summers and assisted her mother in waiting upon customers. Joseph Bonaparte was staying in Philadelphia at the time, and through the reports of the gentlemen in his suite, learned of the young girl's remarkable beauty."
For the record, across time, Annette is sometimes referred to as Ann; she is sometimes called Anne Holton.
The news story continues.
"Following the first visit, [Bonaparte] soon became infatuated with the young girl; he offered her presents which it seems she refused, and in other ways manifested her disapproval of his advances, for there was a mutual love existing between her and a young barrister … The mother, however, was flattered by the royal scoundrel and encouraged his attention."
The mother, Margaret Larkey, reportedly "sold her child body and soul and received the price." The barrister lover "was broken-hearted and the fair child became the victim of the royal profligate."
Bonaparte often referred to Annette Savage as his "American wife" even though she became his mistress. She spent time with Bonaparte in Philadelphia and at Point Breeze. But according to a 1927 story, which ran in several newspapers around the country, "staid, moral, Philadelphians were shocked and Joseph Bonaparte was made to understand that his action was inexcusable." Bonaparte, reportedly, became enraged.
And here's where Hamilton and Trenton come into the picture.
At 447 Jeremiah Ave., in the Deutzville section of Hamilton, sits the Bow Hill mansion. Now known as the Ukrainian American Cultural Center, the house originally belonged to Barnt DeKlyn and his wife, Mary Van Zant DeKlyn, and was built in 1785.
Barnt made his fortune selling woolen uniforms during the American Revolution. He located his mansion at that site because he was sure Trenton would become the nation's capital. His only daughter, Kitty, married Jeremiah Lalor.
After Bonaparte became incensed by the scorn he and Ann received in Philadelphia, he persuaded DeKlyn to rent him the Bow Hill Mansion, so Ann Savage could live there. The 1927 article also noted Ann Savage was not happy with the arrangement. She reportedly scratched an inscription on a window pane at Bow Hill using a diamond to write: "God is Love."
DeKlyn eventually disliked the inappropriate arrangement too, and Bonaparte moved out, reportedly moving to upstate New York.
Ann Savage bore Bonaparte two daughters. Pauline was born in 1821 when Ann was 21-years-old. Caroline Charlotte was born a year later. Sadly, Pauline died at the age of four. Newspaper accounts say she was playing outside at Bow Hill when she "overturned a marble vase mounted on a high, insecure pedestal. The heavy urn struck her on the head, and she died almost instantly."
Pauline is buried in Trenton, in the courtyard of St. Michael's Episcopal Church at 140 N. Warren St.
In 1903, a story about Pauline's interment ran in newspapers around the country, including in the Baltimore Afro-American Ledger.
Eventually, Bonaparte, Ann and their remaining daughter, Caroline, spent their summers in upstate New York, returning to Point Breeze in the winter. Caroline eventually made a life in New York State, marrying Zebulon Hoyle Benton. She is buried in Oxbow, New York.
At some point, Bonaparte and Savage parted ways. In 1826, she married a Frenchman, Charles Joseph Gellhand Delafolie, lived in Paris and bore him five children. In 1842, she married Henry Horr in Watertown, New York.
New York State deeds show that before leaving the U.S. in 1832 to return to Europe, Bonaparte gave Ann his upstate New York property. One deed to her from Joseph Bonaparte dated April 10, 1832, conveyed to Ann Delafolie the Ansted Bridge estates of 413.56 acres, a stone business block in Evans Mills, and 15 farm contracts all for $11,997.50. On May 6, 1832, he conveyed about 154 more acres to her for $941.60. Savage died in 1865, and is buried in New York City.
Finally, there are two local streets in the area which recall the time of Bonaparte.
Barnt DeKlyn Road runs in front of Lalor School. Running parallel to Barnt DeKlyn Road is Bow Hill Avenue.
Those interested in learning more about Bonaparte's time here can find Patricia Tyson Stroud's book, titled, The Man Who Had Been King: The American Exile of Napoleon's Brother Joseph in the Hamilton Public Library.
The Pennington Library has a video presentation by Dr. Richard Veit, a professor of anthropology and associate dean of the School of Humanities and Social Sciences at Monmouth University. Veit discusses the findings of an anthropological dig done at Point Breeze.