In May in the Hamilton Township's three public high schools, Grease is the word, Pippin is the man and Once Upon a Mattress is the time and the place to be.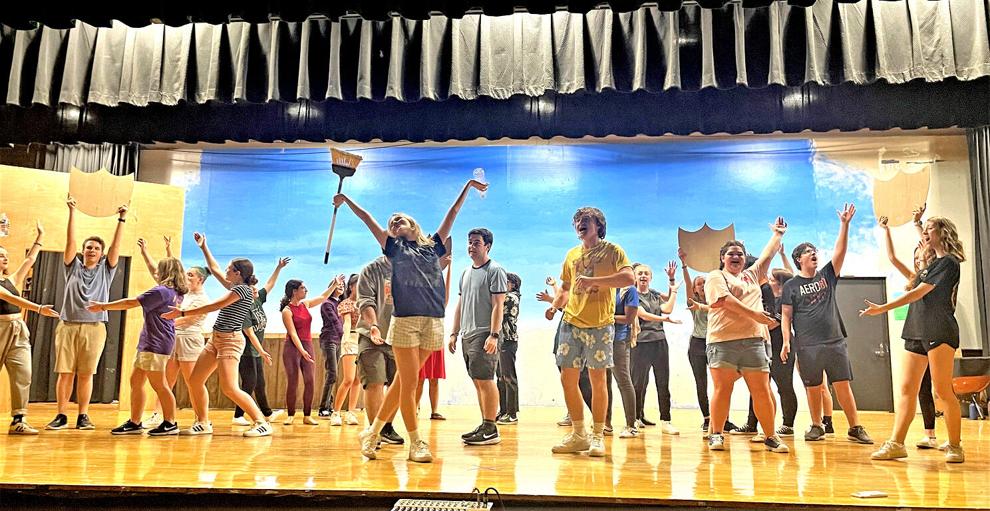 The lifting of restrictions due to the pandemic has gotten the three schools excited about the high school musicals. Nottingham High School will perform Grease, the popular 70's musical, based on a 1950's high school cast of characters. The musical will be performed outside on the football field with the audience in the bleachers. The play dates for Grease will be May 5, 6 and 7.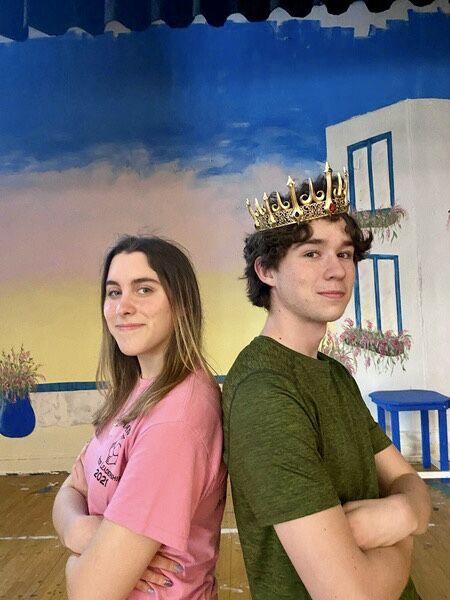 Hamilton High West will perform Pippin on May 12, 13 and 14. Steinert will perform Once Upon a Mattress on May 19, 20 and 21. The plays are staggered so families and area residents have the opportunity to see all of the performances.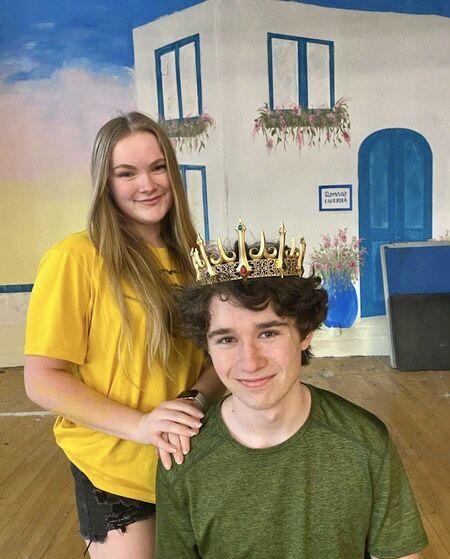 Coming out of many restrictions that hampered last year's productions, such as no dancing with a partner or sharing of props, this year's offerings will showcase the talented students and their abilities more fully and freely.
Directing the show at Nottingham High School is Lauren Flaherty, who is an Honors and Advanced Placement English teacher who also teaches Drama and Theatre. She was Nottingham's teacher of the year in 2018.
"Due to the uncertainty of the pandemic, the district had originally planned for outdoor musicals, once again. So, we thought Grease would work well in that environment. It also has an ensemble cast which allows us to feature many of our talented students," she says.
She has been directing the musicals since 2008. Flaherty and her team started with auditions in December 2021 and started rehearsing in January. They have worked around the sports in which many of the performers also participate in. "Everyone is very excited. We cannot wait to share our show with everyone. There is an awesome group of seniors this year, so we are trying to enjoy our last month with one another, leading up to the performances. For the freshmen, this show is the first they could perform in two years, having lost out on their middle school shows due to the pandemic," she says.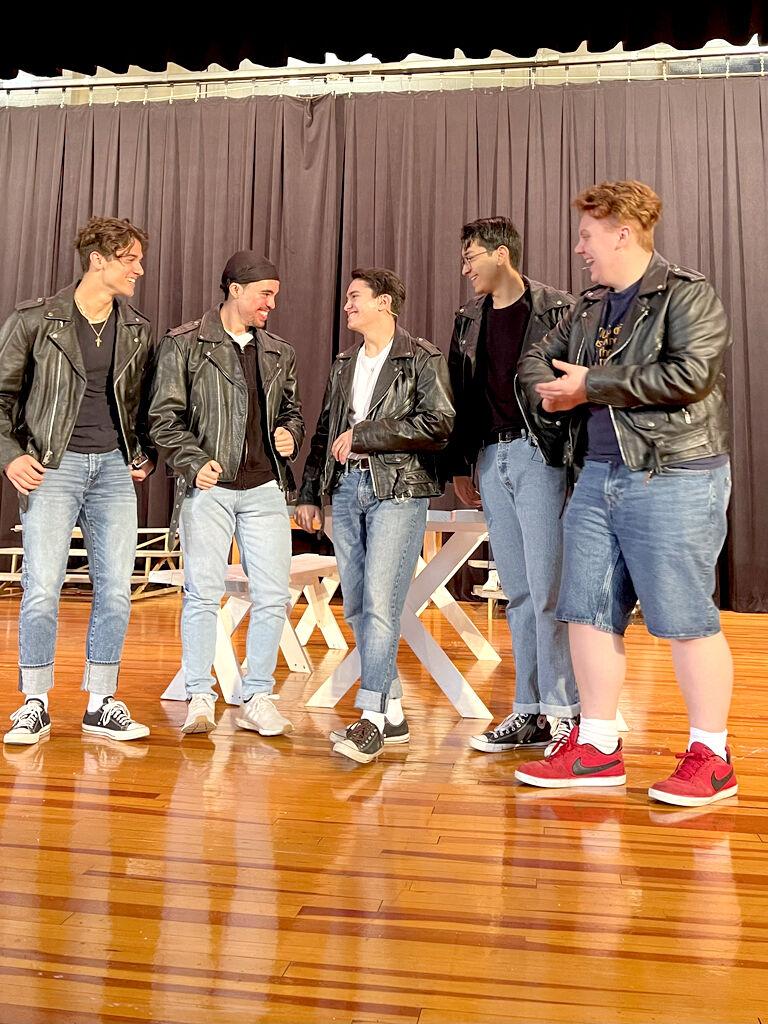 There are 40 students in this year's cast. The staff comprises 9 adults, and the crew and pit has 56 students. The pit comprises student musicians. "Our cast, crew, and pit is very diverse, having students from all different activities, sports, and backgrounds. Our diversity helps create a buzz around the show. Students are excited to see what their friends can do," Flaherty says.
At Hamilton West, the coming of age story Pippin will be performed. Set in the Middle Ages, the story of Pippin mirrors the same challenges of today.
Carolyn Anzuini, who teaches English and drama, will direct the Hamilton West students. "One reason I picked Pippin is because of its flexibility," she says. "It can successfully be done outside or inside in the auditorium. It can have a large cast or a small one. So, with so many factors undecided when we were starting the process, having that flexibility was key."
She also picked it because the students wanted to dance more. "Pippin has several dance numbers and this show also introduces the students to the dance styles of one of the most famous choreographers in musical theatre history, Bob Fosse," she says.
This will be the 10th Hamilton West production that Anzuini has directed. There will be 75 performers, musicians and parent volunteers participating in this year's production. They too auditioned in December and began rehearsals in January.
"We are all so excited to be back in our auditorium performing on our stage. Only the seniors have performed on the stage at Hamilton West. Our show in 2020, Mamma Mia, was cancelled the night we were supposed to open. So, three fourths of the students involved in this production have never performed on our stage. They are extremely excited."
Anzuini says she is looking looking forward to seeing the seniors perform on the stage for their last show at West. "The last two years have taken so many things from them, and I'm so happy they will get to experience performing on their stage one last time," she says.
Steinert High School will be rounding out the high school musical season with Once Upon a Mattress, the musical adaptation version of the Hans Christian Andersen fairy tale, The Princess and the Pea.
"This year was tough, originally we were going to do the show outside again because of Covid restrictions that were still in place at the time. There were many good shows we could have chosen, but we had to choose something that would be workable outside. We performed Once Upon a Mattress in 2008 and I was reminded of it when I heard another local high school was doing it. I felt it would be a perfect fit." says director Stephanie Giunta. She teaches music at Steinert and also works with the marching band.
"This year, just before we were about to start rehearsals, the Covid restrictions were lifted and we were able to move our show back indoors which we were all very excited about. Our cast is smaller than what we have had in past years, but other than that we are trying to go back to as many pre-pandemic things as possible."
Steinert has about 35 students in the cast and about 60 students in various crews and orchestra. Twelve teachers working on the show this year in addition to Giunta.
"We have a great group of parents who volunteer to help plan fun activities for the students like our cast/crew luncheon, and raise funds by selling refreshments and candy grams," Giunta adds.
The Hamilton schools are lucky to have these dedicated and talented teachers and staff to direct and assist putting on these shows. The plays take the same dedication, practice and mental toughness of any sports team, and the seasons are similar in length.
These Hamilton school teachers who drive the plays, are all artists, musicians, actors, singers and dancers themselves. To be able to share and teach these skills with their students and the resulting performances in front of live audiences is something special.
Music, television, art, drama and remote performances helped get us through the pandemic, especially when the sports were sidelined for health safety. Please come out and support these school plays. We have a little taste of Broadway right here.
As director Stephanie Giunta of Steinert says: "My favorite part about doing a show is seeing it grow from words and music on a page to a living, breathing performance. I just love musical theater. I love performing in it, directing it, watching it, I love everything about it and it is one of the great joys of my professional life that I get to share that love with generations of Steinert students. I am always so proud of how the shows turn out each year. I am so lucky to be surrounded by talented colleagues and students. Nothing happens without the contributions of every one of them."
To all the students, teachers, stage crew, staff and volunteers: break a leg!