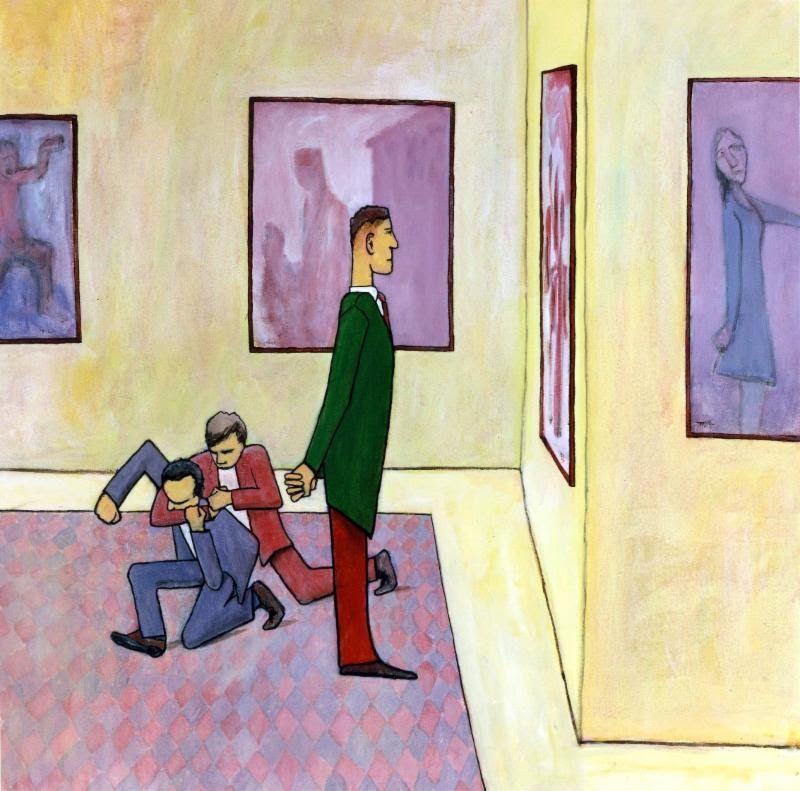 Wanted posters date at least back to the Old West, and possibly before. Detective Moises Martinez is a present day Forensic Composite artist with the New Jersey State Police. His detective work is serious, as is his demeanor.
His drawings can help solve a crime or possibly prevent future crimes. Martinez works from the NJ Forensic Technology Center at the Horizon Center in Hamilton.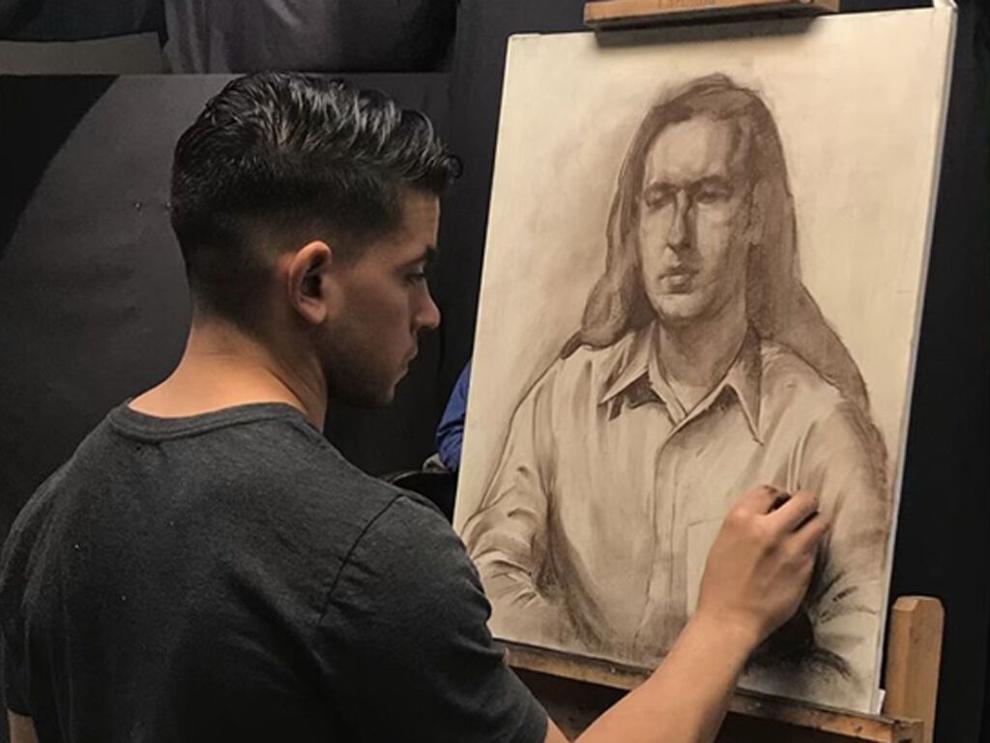 Which came first, the art, or working with the State Police?
I joined the State Police in 2015, after studying at Mercer County College and Rutgers. As a boy I was influenced when a State Trooper helped my mom in a big way. When I saw the help that police gave to people, who needed it, I knew right then that this was the job for me. I was always drawing as a kid and young adult as a hobby. After a few years with the State Police, a colleague suggested I try for a position in the Forensic Imaging Unit. I succeeded and am now one of 3 composite artists working for the NJ State Police.
Where did you study the drawing and composite skills?
I read every book I could find on forensic sketching before I applied for the job. I was doing 3 sketches a day to practice. I had on the job training from my senior officers, went on Forensic Art retreats and studied at the National Center for Missing and Exploited Children. I also studied contemporary realism with Anna Neis and Gilberto Geraldo at the Princeton Academy of Art on Nassau Street.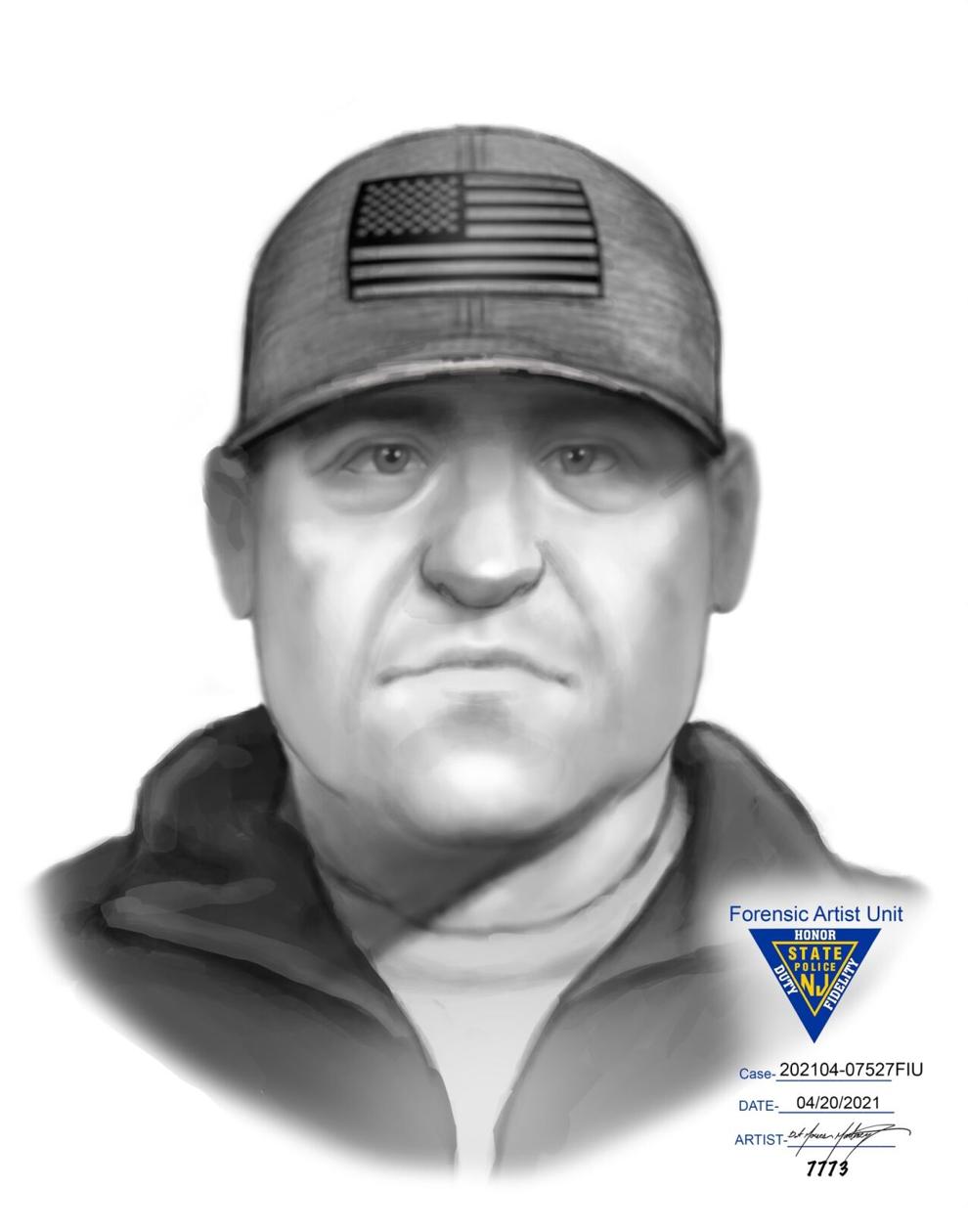 Who are your favorite artists?
From an early age I was drawing the David by Michelangelo. Of contemporary artists I like the realists Stephen Bauman, Cesar Santos, Nick Alm and Andy Espinoza.
What artistic tasks does your unit perform for the NJSP?
We speak with witnesses and victims to make composite images of people who we would like to investigate. We also draw age progressions for missing children and adults. We also create images from skeletal or other remains for possible identification. On these cases we will work with an anthropologist. We need to know a lot about anatomy, genetics, ethnicity and any other behaviors that might be of help.
How does the composite process work?
This is serious work. We are working with someone who just had a very terrible day. We are a last resort. There was no camera or other evidence that will help. We sit with the witness and start with a cognitive interview, a questioning technique used to enhance retrieval of information about a crime scene from the eyewitnesses and victim's memory.
I sit at an angle to the witness, so looking at my face does not cloud or affect their memory. Then we discuss, the features, the eyes, hair, even the glasses. Being patient, calm and sharing the mindset that this sketch is very important. Also being thankful that the witness can help provide this information.
Do the sketches help bring in the desired people you seek?
Our hit rate is 20-50%. Our work also helps exonerate or rule out innocent people. This is important as well. We analyze our results regularly, comparing to the actual person for learning purposes, to see what we could do better.
Is the sketch work done on the computer or is it all by hand?
When unit began with the State Police in 1968, graphite pencils on Bristol board was used. Now I use a Wacom tablet, Photoshop and a MacBook Pro. I still keep paper and pencil in my bag in case I lose power or have a tech issue.
What one attribute should all forensic artists have?
Empathy. A mediocre artist with great empathy and people skills is better than an amazing artist without.
What fight/struggle do you have regarding your art?
At the end of the day, I joined the police force to help people. We are a small squad and are on call 24/7. We don't go to ideal places at ideal times. We are very serious and self-critical knowing our work may help catch a suspect and prevent future crimes. We have a lot on the line and a lot of pressure to do a good job.