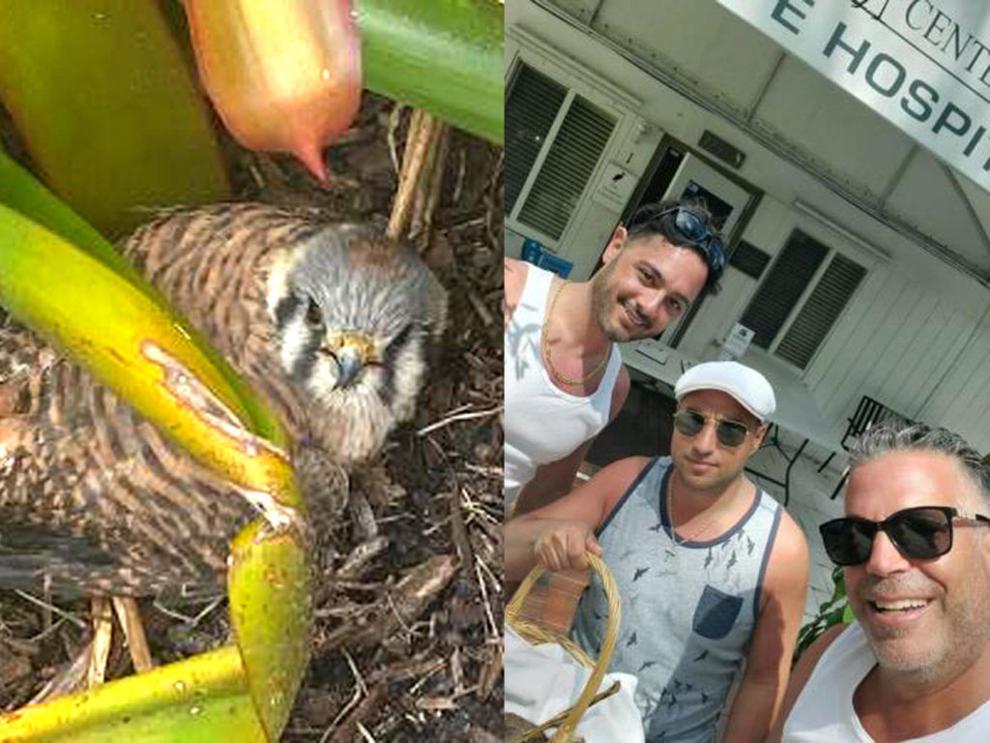 Three friends and Hamilton Township business owners were in Fort Lauderdale for a weekend of rest and relaxation recently when they ended up making an unexpected wildlife rescue.
Jerry Salzano, Rich O'Neil and Rob Calabro were vacationing in Florida on March 21 when they came across an adult female American kestrel that appeared to be drowning in the Rio Barcelona Canal, which was adjacent to the condominium where the friends were staying.
Salzano is the owner of Gennaro's Italian Restaurant and Pizzeria on Nottingham Way. O'Neil is the owner of Golden Scizzors on Kuser Road, and Rob Calabro owns Porfirio's Italian Market on Route 33.
Kestrels, formerly known as sparrow hawks, are the smallest species of falcon found in North America.
The men wrapped the injured falcon in a blanket, put it in a basket and drove it to the South Florida Wildlife Center, a nonprofit agency.
After their arrival at the wildlife center, the falcon was put into intensive care. A day later, the ICU. On Monday, the kestrel was upgraded to the wildlife ward. The falcon had full use of her talons and no obvious fractures.
After bloodwork and X-rays that followed were fine, the bird was released over the weekend to the outside aviary. When fully recovered, the kestrel will be released back to its natural habitat.