Jack Bell graduated from Hamilton West in 1965 and Chris "The Baron" Raba did likewise in 1992. They went on to become two of the most successful coaches in Mercer County history thanks to a human link that connected their 27-year gap.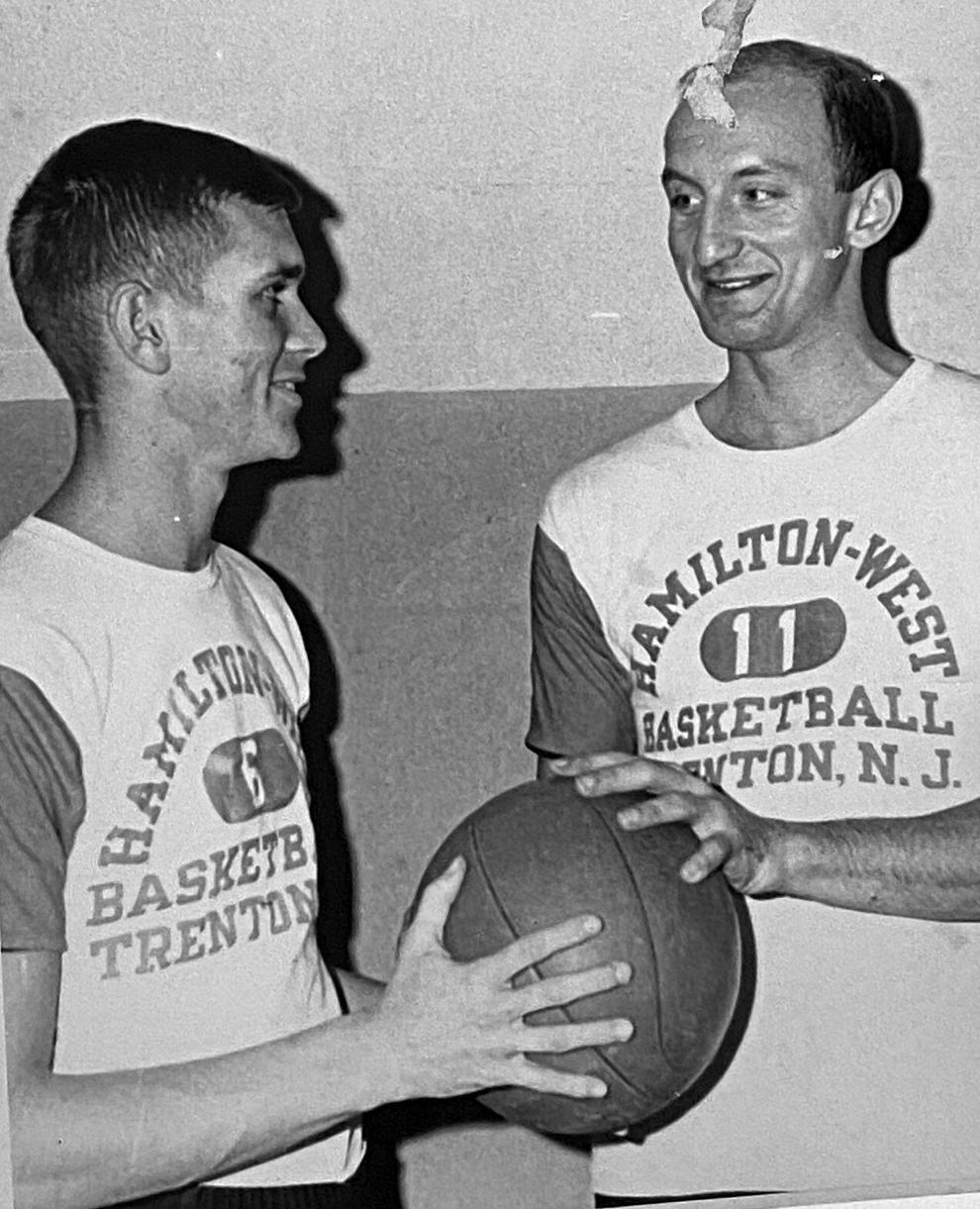 His name was Charley "Boss" Ross, who transcended generations and impacted players and coaches' throughout his 82 years on earth. Charley passed away on June 12 and, despite growing up in Easton, Pennsylvania, and attending Lafayette College, was synonymous with Hamilton Township athletics.
Much like Princeton University named its Jadwin Gym basketball court after Pete Carril, Raba feels likewise about Ross at the Hornets' Nest.
"Charley Ross was the face of Hamilton West for over four decades," said the Baron, who surpassed Ross as the township's all-time winningest basketball coach. "I don't think anyone in the history of the township had more of an impact on students' lives than Charley. He was bigger than life to me. I am not a person big on retiring numbers, or putting a name to things, but I always felt Hamilton West's floor should be named after Charley. When you think of a Mount Rushmore of coaches in this district, Charley and Rich Giallella come to mind first for me."
Ross's "Boss" moniker, given to him by sportswriter Rick Fortenbaugh in the 1980s, was perfect.
"I had a dent in my chest from all the times he stuck his finger in it," said Bell, who was one of Ross's best friends and asked him to be in his wedding.
In fact, Bell helped get Ross to Hamilton.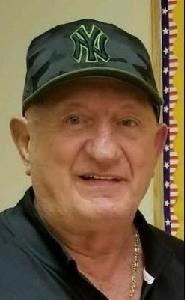 The two met in the summer of 1962, just prior to Bell's sophomore year. Long-time township sports fan Skip Monyer brought Ross to a summer league game where Bell and teammate Bob Goleniecki had both been impressive. Monyer beckoned the two over.
"I had no idea who Charley Ross was," Bell said. "Skip said 'This is Charley Ross!' And we're like 'Uh, OK.'"
Unknown to Bell is that Ross had been offered the coaching jobs at both Ewing and Hamilton.
"Charley said to us, 'Where are you two going to high school?' and we said 'We're going to Hamilton West,'" Bell said. "We both had really good games that night, and he looked at Skip Monyer and said "I'm coaching at Hamilton West next year.'"
It was the beginning of a special career and a special relationship, as the two men became extremely close over the years and Bell learned from Ross's mastery.
After a senior season at Lafayette in which he was the nation's 13th leading scorer, Ross played in the Eastern Basketball League for the Easton-Phillipsburg Madisons, and had tryouts with the Knicks and Hawks. When the Madisons became the Trenton Colonials (and later the Trenton/Hamilton Pat Pavers, when he was Bell's teammate), Charley moved to Mercerville in 1961. He earned a Masters Degree at Trenton State (now TCNJ) before becoming a teacher/guidance/counselor/coach at West.
Bell credited Ross for giving him the desire to go into coaching, and he became head soccer coach at all three township schools (winning a state title at West) while also coaching baseball and basketball at Hamilton.
Charley's first three years at Hamilton included Bell as his point guard, and the stories are never-ending.
In Jack's senior year the Hornets were trying to beat Notre Dame for the first time under Ross. Hamilton had a large halftime lead but the Boss was so enraged that a ref allowed an Irish basket that went in after the buzzer, he punched a lockerroom window and had to go to the hospital for stitches. He put Bell in charge.
"He said 'You do everything I tell you do to, I want to win this game, I'll be back as soon as I can,'" Bell said. "We were winning pretty good at the end, by 18 or 20 points. Since I was in charge, I put some subs in. Notre Dame scores like, six points in a row. He comes walking in, comes over and says 'What did I tell you!' I said 'Coach there's only a minute left and we're holding a 16-point lead. There's no way they're gonna catch us.' He said 'I don't care, I've been waiting for this night for a long time.'"
He was also waiting to beat Trenton and later that season the Hornets had a large second-quarter lead before Trenton started to come back.
"I'm walking out of the lockerroom after halftime and I don't see Charley," Bell said. "I go back and he's in there by himself praying. I said 'What are you doing?' and he said 'We gotta win this game!' We ended up winning by 16. He was such a competitor, that's what I liked about him the most. He taught me to be a competitor."
Part of that competitive spirit came to light when the two were driving to a Pat Pavers game in Wilkes-Barre, Pa. in a dense fog.
"He ended up opening his car door to see the line on the road so we could make it to the game on time," Bell said. "Only six players made it. He said we had to get there for game time. I thought we were going off the road. I'll never forget that night. I was scared to death."
It was that determination that allowed Ross to win a township-record 280 basketball games in 17 seasons. It is still a West record but Raba, now the Nottingham coach, broke his township mark with a win over Seneca on Feb. 3, 2020.
Ross also coached softball, baseball and soccer at Hamilton, and was the head coach for the Pat Pavers, Princeton Day School, Mercer County Community College women and the Trenton Flames. In his combined jobs, Charley won over 1,000 games and had a .679 winning percentage. He was also acknowledged as a true educator during his 48 years at West and was a long-time manager at the Yardville Swim Club at Switlik Park.
The man who broke his record was always his biggest fan. Ross had stopped coaching at Hamilton when Raba arrived, but being a fan of township sports, he was in awe of the Boss.
"When I became a teacher and coach at West, my goal was to learn everything I could from the coaches perspective," the Baron said. "West had some of the best coaches in the area -- Marty Flynn, Carmen Nitti, Mickey Kessler, Keith Hartbauer, Ralph (The Natural) DeLibero, Tony Potenza. I would sit in their offices during my lunch and just listen to what they had to say, and what they talked about.
"I was so happy just to be in the room with Charley. I was like a little kid in a candy store. I was like a sponge, and absorbed everything Charley and the other coaches had to say. I felt like I didn't belong because I didn't have his experience as a coach or teacher but he always included me and made me feel like I was accepted. This was before I coached. I gravitated towards him because I knew that I wanted to coach basketball, and I knew that I could learn so much from him. Just being in his office felt so special to me."
When then-Principal Dave McWilliam – another close Ross friend – hired Raba, the new man informed him he would break Ross' all-time win record. En route to doing so, he became the first coach to win state championships at two township high schools. Once the Baron passed the Boss, he got a call.
"We spoke for over an hour," Raba said. "He was just as entertaining over the phone as he was in person. He was a great storyteller. I was so thankful that he called me. We hadn't seen or talked to each other in probably over a decade. We talked about how awesome it would have been if we coached together. We promised each other that we would get a picture together but because of Corona, we never got to meet up."
Ross's phone call was typical. When Bell scored his 1000th point at Trenton State, Charley showed up to present him with his high school jersey that night.
"I never forgot that," Bell said.
One thing Bell and Raba both remember is how many different plays Ross drew up for any situation in a basketball game.
"He always had these plays for the last minute," Bell said. "He'd say 'Jack if the ball is here on the side this is a play we're gonna run.' He had a thousand of them. They were simple but they worked."
When Raba became coach he sought the advice of esteemed area coaches John Simone, Fred Falchi, Kessler and Ross, and the boss remained his go-to guy.
"I would send a student down to Charley's office with a note saying 'I need an isolation play, do you have one?'" Raba said. "The student would come back and would bring to me 10 different plays. On top of the paper would say 'Try these.'"
Ross's playbook also included a strong relationship with his long-time companion Susan Bradbury and daughters Shelly, Stacey and Melissa Keintz. But when a guy influences the amount of people that Ross did – Bell and Raba are only two of hundreds – he creates a devoted extended family.
"I will always cherish my conversations with him," Raba said. "I feel blessed and very fortunate that I knew him, and learned from him. You just can't put into words the impact he had on Hamilton Township. Anyone who has lived in the township their whole lives has heard of Charley Ross."
And what they heard was the stuff of legend.