Hopewell Township held a celebration on Friday, Aug. 13 during which police director Robert Karmazin recognized the accomplishments of members of the Hopewell Township Police force.
Lt. James Rosso, Sgt. Joseph Maccaquano, Sgt. Lincoln Karnoff, and Sgt. Robert Sparano were honored for their recent promotions.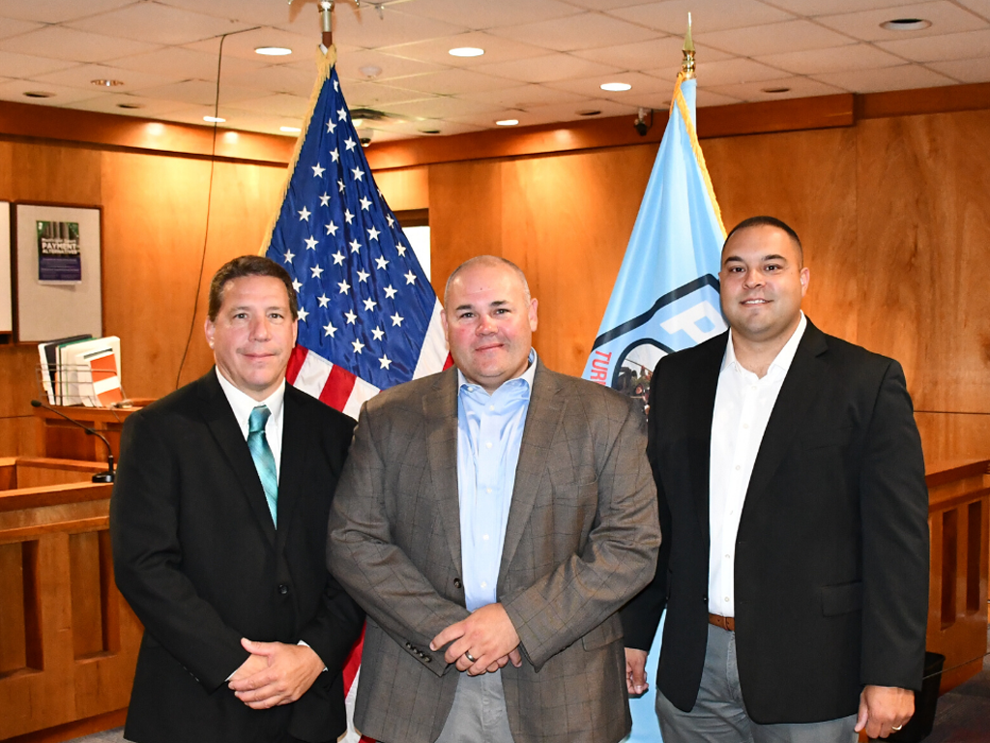 Sgt. Louis Vastola, Sgt. Chris Vaccarino, and Patrolman Mike Peterson received the Valor Award. The Valor Award is given to officers who exhibit an act of outstanding bravery in the line of duty.
Patrolman Mike Peterson and Patrolman Vinny Amabile were recognized with Life Saving Awards. The Life Saving Award is given to officers who provide emergency life-saving medical attention before more advanced medical personnel arrive.
Two members of the force were recognized for completing advanced education programs. Patrolman Sandy Ferner graduated from Widener University Delaware Law School with honors and Det. Alexis Mirra received her master of arts in forensic psychology from John Jay College of Criminal Justice.
The ceremony took place in front of the Hopewell Township Municipal Building.