As New Jersey continues to lead in the 21st century innovation economy, Hopewell Township is poised to become a world-class center for pharmaceutical research and the creation of life-saving medicines. A key part of this is the revitalization of the large property on Pennington Rocky Hill Road, formerly occupied by Bristol Myers Squibb, and now known as the Princeton West Innovation Campus.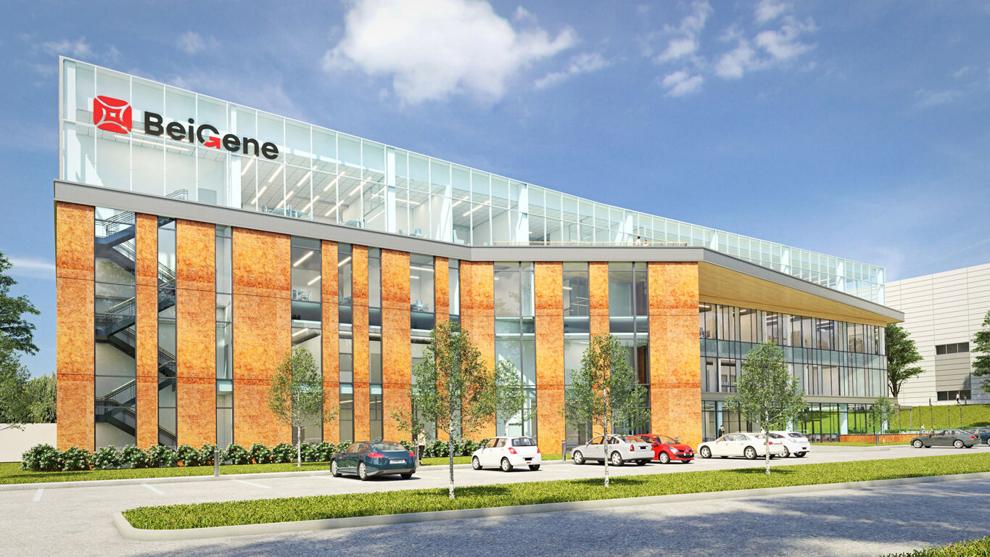 In 2016, when BMS announced its intention to close its Hopewell site by 2020, the loss of tax revenue was of great concern, as BMS contributed approximately 6% of the Hopewell Township budget when it was fully occupied. Residential taxpayers felt this loss in 2021 on their tax bills, as the valuation of the campus fell from its height of approximately $233 million to just $90 million, with a proportional reduction in the taxes paid on the property. This shortfall had to be made up by other taxpayers.
However, the solution to this problem is now here. In April, international pharmaceutical company BeiGene broke ground on a 42-acre site within the West Innovation campus. BeiGene, with more than thirty offices on five continents, employs more than 8,000 people globally. Their focus is on developing innovative and affordable medicines to improve cancer treatment outcomes and access for patients worldwide.
BeiGene is making a significant investment to build their flagship site in the United States right here in Hopewell Township. When completed, the site will include the manufacture of life saving medicines and clinical research and development, and it will employ hundreds of people. It is expected to open in late 2023.
The BeiGene site is approximately 25% of the full West Innovation campus. Yet the financial agreement with BeiGene will fully replace the tax revenue previously generated by the entire BMS campus by Year 8 of the agreement.
But there is even more good news.
BeiGene will join PTC Therapeutics, Passage Bio, and Gennao Bio at the West Innovation Campus. As we re-populate the site, each new tenant increases the property's value, which, in turn, will help increase tax revenue over time, all while creating life-saving treatments and medicines.
PTC Therapeutics is a gene therapy company focused on patients with rare diseases. They leased 220,000 square feet of space formerly occupied by BMS to create their Manufacturing Centre of Excellence, which opened in October 2021.
Gennao Bio also arrived in 2021. Wholly located in Hopewell Township, they create life-transforming genetic medicines for patients with central nervous system diseases. Passage Bio's focus is on genetics and the discovery of therapeutics for central nervous system disorders and orphan diseases. Based in Philadelphia, they opened their first laboratory here in Hopewell in July 2021.
The Hopewell Township Committee welcomes these new corporate neighbors in the Township. With our central location, the thriving life sciences community in central New Jersey, and the deep talent pool in the area, the site should continue to grow.
The Township Committee is committed to continuing to be a responsive local government that works hard to attract these businesses to our community. While BMS moving provided us with a challenge, we are well on our way to becoming even better off than we were before the move, and we look forward to new opportunities in the future.
Courtney Peters-Manning is the mayor of Hopewell Township, which provided this content.