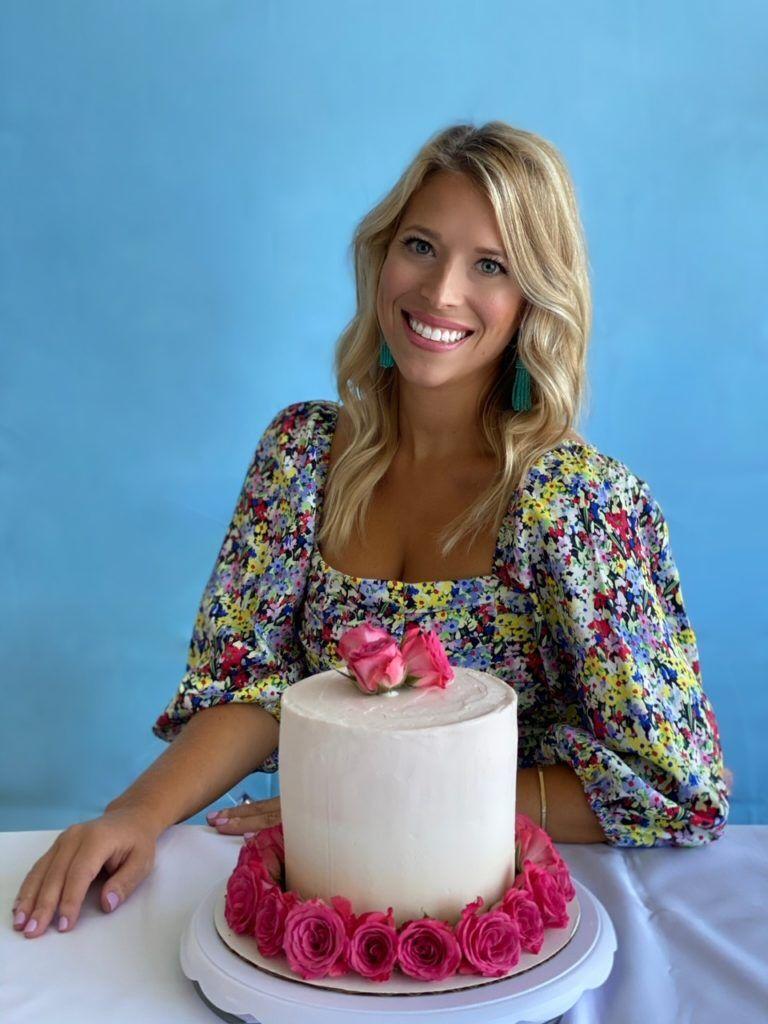 Last year from October through December, aspiring kitchen stars from across the nation competed in the Greatest Baker contest, an online challenge sponsored by Stuffed Puffs chocolate-filled marshmallows.
Bakers take part in the annual contest by posting their latest culinary creations to social media and encouraging supporters to vote for them on the Greatest Baker website.
If competitors garnered enough votes, they progressed through the stages of the contest up to the finals. The grand prize was $10,000 plus a year's supply of Stuffed Puffs.
Hopewell native Rebecca Kahme, 29, was one baker who participated in this year's contest. Though she did not win, Kahme did reach the quarterfinals.
Kahme says she became interested in baking when she was in middle school. When she was a senior at Hopewell Valley Central High School, CHS, she also attended Mercer County Technical School twice a week, participating in their professional cooking program.
After graduation, Kahme attended Johnson and Wales University in Providence, Rhode Island, initially entering their baking and pastry program. A nut allergy made baking labs very difficult, though, and she switched to the restaurant, food and beverage management program. But she never lost her love for baking.
Today, Kahme lives in New York, where she has been a catering and events supervisor for Allen & Overy LLP for almost 5 years. She answered some questions about the experience for the Hopewell Express via email. Her answers have been lightly edited for length and clarity.
Community News:When did you first become interested in baking?
Rebecca Kahme: I grew up watching Rachael Ray when I got home from middle and high school. I could watch for hours, and knew that I wanted to be her when I grew up.
One of my favorite classes in grade school was home economics. I felt myself being one of the only students who actually took it seriously. My love of sugar and everything sweet drew me more to baking brownies, cookies and all my friends cupcakes for their birthdays.
CN: What made you decide to enter the Greatest Baker competition this year?
RK: It one of my mom (Heidi's) friends that started following my baking Instagram who told me about the competition. At first I was very intimidated, and thought I wasn't good enough to participate but that soon faded, realizing I had nothing to lose.
I think it helped that I only had a week or so notice before the competition began, so I didn't have time to back out.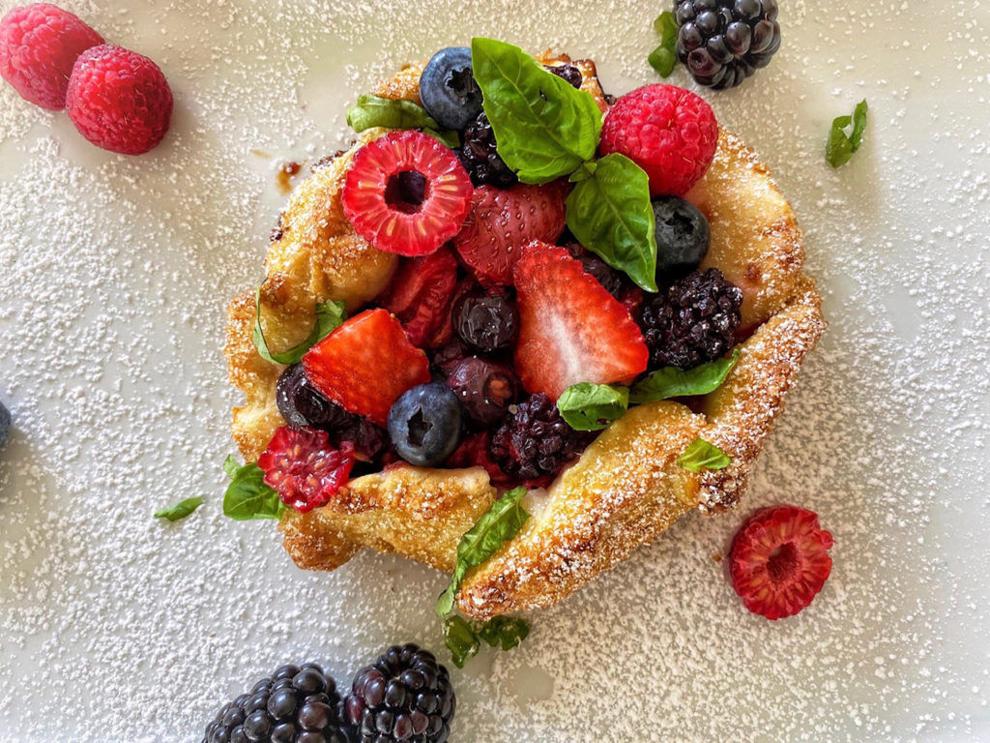 CN: What was it like to take part in the competition?
RK: We were put in 50-60 person groups. Each week they cut down the group from 50-60 to the top 10, top 5, and then first place of each group went to the quarter finals. I calculated that it and it was around 16,000 people who entered.
There were free daily votes and donations that people could give that benefited No Kid Hungry. People could donate any amount of money and each dollar counted as a vote.
I posted on my Instagram, my Facebook, Hopewell pennington update page, Johnson & Wales alumni page and my sorority page. I reached out to everyone I knew for their support, because people were very talented and I knew I needed to reach as much people are possible so I could get the most votes.
I made marketing cards with a QR code people could scan that would bring them to the page to vote. I passed some out in the city and my mom did the same around Pennington.
The response I got was way more than I ever could have imagined. I ended up connecting with people that I haven't spoken to in a while who said they were voting every day.
I felt like I had an obligation to everyone that was voting for me to win that drove me to do whatever it takes. I was nervous, anxious but also really excited because I actually had a chance to win. All I could think about was this competition and how I could secure my spot to 1st to make it to the quarterfinals.
After I made it to the quarterfinals, I was in a very competitive group that were all superstars. I tried my very best to keep the morale going, but I wasn't able to finish at the top of that group.
I thought I would have been more disappointed in myself for not making it to the semifinals. I think to make it as far as I did said a lot. This experience was unbelievable, and seeing the number of people who believed in me has done so much for my confidence not only in the competition, but now as well.
I tried out for for the Fox television show MasterChef in 2018 and 2019. I made it through until the cuts in L.A. Through that experience I learned instead of kicking myself and being disappointed, I should appreciate my success.
I look forward to doing more competitions like this in the future.
CN: What's your favorite thing to bake right now?
RK: There are these 36-hour brown butter toffee chocolate chip cookies sprinkled with flaked sea salt, recipe from tasty. A regular chocolate chip cookie will never be the same.
During the holidays I usually bake upwards of 500 holiday cookies, 6 different types. I am always searching in something I've never made before love to challenge myself.
CN: Where do you go from here as a baker?
RK: I created a baking Instagram page called Bake Like Becca back in March, highlighting all of the desserts I bake on a weekly basis. I want to create more of a following on my page so I can start working with brands and creating content for them.
My long-term goal has always been to have my own show on Food Network and be the next Rachael Ray. But getting back to reality, I am working on packaging so I can start selling my desserts.
I have been taking special orders for birthday cupcakes, cookie cakes and holiday cookies. I hope to be able to do this full time in a couple of years.