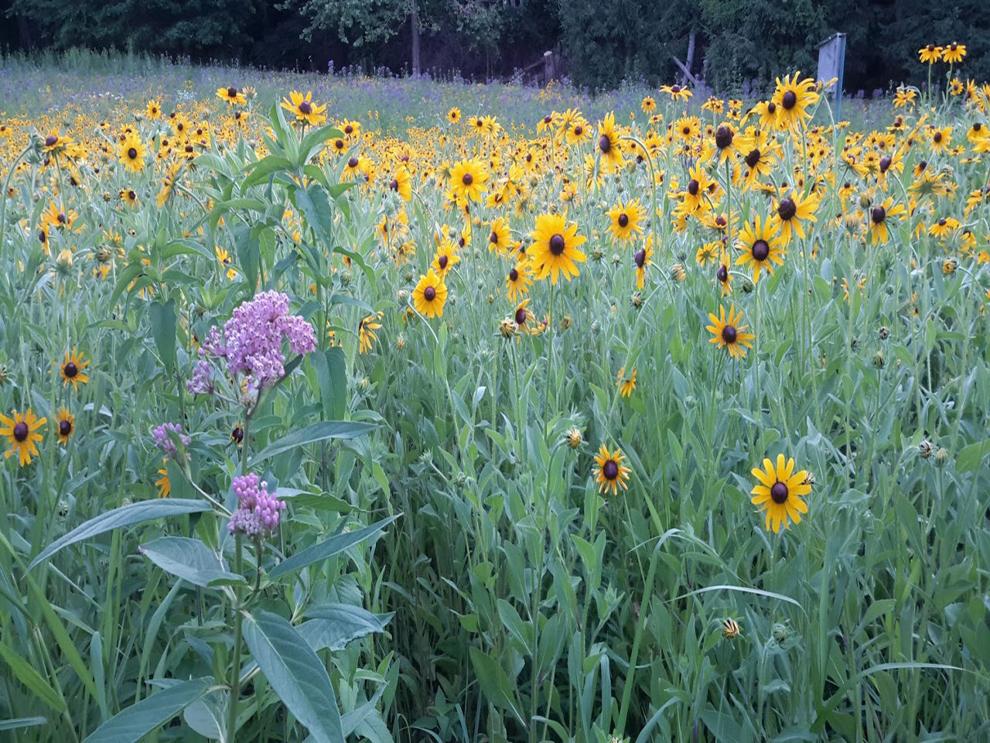 On a sunny Saturday afternoon in the summer of 2014, Mark Bean and his daugher Emma, then 2 and a half, were heading home from a visit to the Howell Living History Farm in Titusville. Bean took the long route home in hopes that young Emma would take a nap.
While on the back roads, his attention was drawn to a field full of beautiful flowers. He had never seen anything like it, and over the next few months, the vision regularly appeared in his mind.
The Beans had always had a general sense of dissatisfaction about the appearance of the detention basin behind their house, but they had never really known what to do about it. Now Bean had an idea. He did many Google searches trying to learn more about how the Beans could transform that dull, weed-filled, grassy area into something greater.
A few months later, he and his wife Samantha came across the Friends of Hopewell Valley Open Space booth at the Hopewell Harvest fair. There, they saw a photo of the meadow restoration that took place at the Thompson Preserve which surrounds the Glenmoore Farm.
They asked one of the attending FoHVOS trustees about the photo, which looked like the exact same thing that Mark was trying to research online. The trustee suggested that the Beans have Mike Van Clef, the stewardship director of FoHVOS, do a site visit.
A month later, Van Clef visited the Bean residence and helped get them on their way toward becoming better stewards of their land.
"It is crazy that homeowners spend so much time, money and energy on manicured lawns that use lots of chemicals, water, and energy and do very little for wildlife and the environment," says Lisa Wolff, executive director of FoHVOS.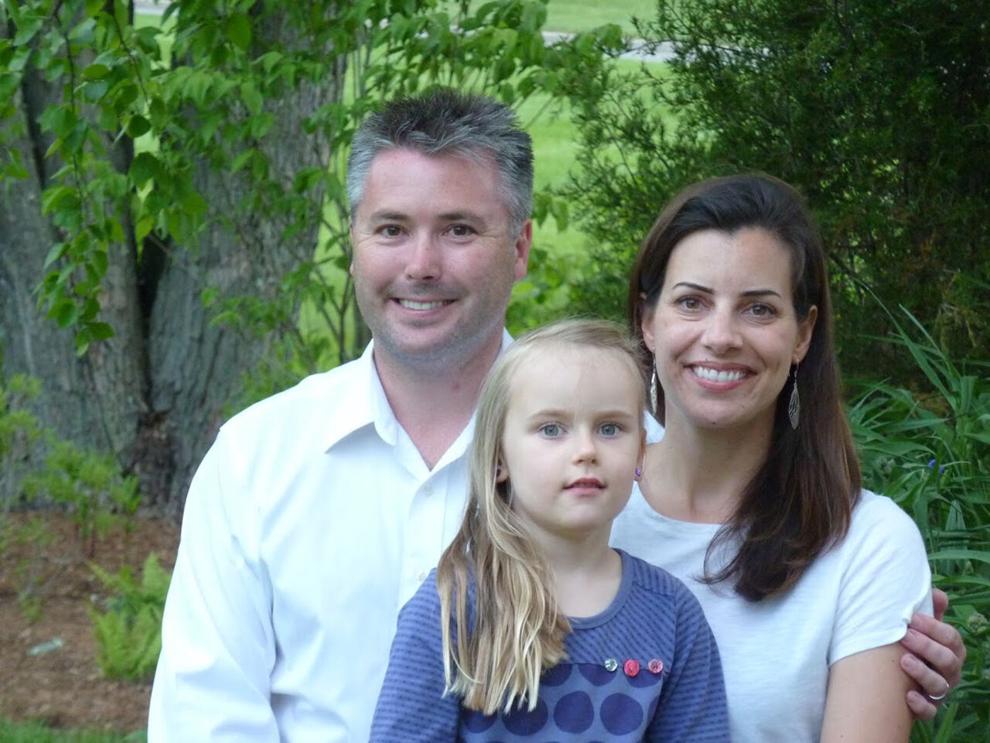 At first, the Beans ordered a few native plants from FoHVOS through their native plant sale and asked for referrals to help them naturalize the site. Since the meadow was going to be installed in a detention basin that was owned by a homeowner's association, more work needed to be done.
The Beans had to get approval from the association to proceed. Fortunately, the association was receptive to the idea, especially since it meant that maintenance costs were going to be dramatically lower and since the Beans agreed to cover the cost of conversion.
From there, the Beans needed to get approval from Hopewell Township, since the township has an easement on detention basins and must authorize changes. Once the township was satisfied that the work was being done by a professional with biofiltration experience, the approval was given.
Within weeks, the meadow preparations began, but a meadow doesn't happen overnight. To quote Rachel Mackow from Wild Ridge Plants, "In the first year it sleeps, in the second year it creeps and in the third year it leaps." This will be the third year, but by the second year, there were amazing changes in the biodiversity of the Beans' backyard. The abundance of butterflies, bees and birds after just the second year was well beyond their best expectations.
Once the meadow was installed, the Bean family started to seek out options to bring the rest of their yard into balance. It was through the recommendation of FoHVOS that they contacted David Hughes of Weatherwood Design to do a site consultation and draw up a comprehensive plan.
The plan was broken up into four stages. Three stages have been completed. First, they addressed the beds around the front of the home in the spring of 2016. Then last fall, they planted a smaller meadow amongst trees that were planted earlier that year. A few weeks ago, a rain garden was installed to help with water run-off issues that had often resulted in a damp basement.
The final step of the current plan, scheduled for fall 2017, will be a grove of white pine trees that will be a habitat for wildlife while also reducing home heating costs by being a screen against cold winter winds.
Over the last three years, Mark, Samantha and Emma Bean have gone from knowing little about native plants or the stewardship of their property to becoming recognized by the Stony Brook Millstone Watershed Association as the first ever "River Friendly Residents of the Year."
They credit their transformation to their mentor, David Hughes of Weatherwood Design and local organizations such as FoHVOS, SBMWA, D&R Greenway, Sourland Conservancy, Bowman's Hill Wildflower Preserve and Mercer County Master Gardeners. Hughes and these local organizations exposed the Beans to options that they had never previously considered and helped them make better informed decisions.
The Beans' property will be open to the public on June 24 from 10 a.m. to noon for FoHVOS' Private Land Stewardship Garden Tour. Anyone who wants to experience the Bean property transformation and learn what steps, small or large, they can take to start making trasnformations of their own properties should visit fohvos.org for more information.
The Beans moved into their house 10 years ago. Mark grew up in Merchantville, and Samantha in Skillman. He works for Merrill Lynch as a product manager creating and improving tools that financial advisers use. Samantha is a stay-at-home mom these days, but she worked for 10 years as a proofreader and editor for Creative MediaWorks, and still does freelance work.
Emma Bean today is 5 and a half. She attends Painted Oak Nature School on the grounds of Rambling Pines Day Camp. Samantha said she has really enjoyed seeing her daughter become interested in the natural world.
"We had a giant vulture top of a dead tree and she sat at the kitchen window for 10 minutes looking at the vulture," she says. "To see a child do that in this day and age when she could be picking up an iPad looking for funny videos—it was really adorable."