Throughout her entire life, Mary Parr has been impacted by bread. At only 14 years old, she had her first job working at a bakery, where she worked with sourdough bread and bagels, though at the time, she wanted nothing to do with it.
Ironically enough, she would also develop a gluten allergy causing her to cut it out entirely. It was only after a trip to France in 2013 that her fascination with bread really began.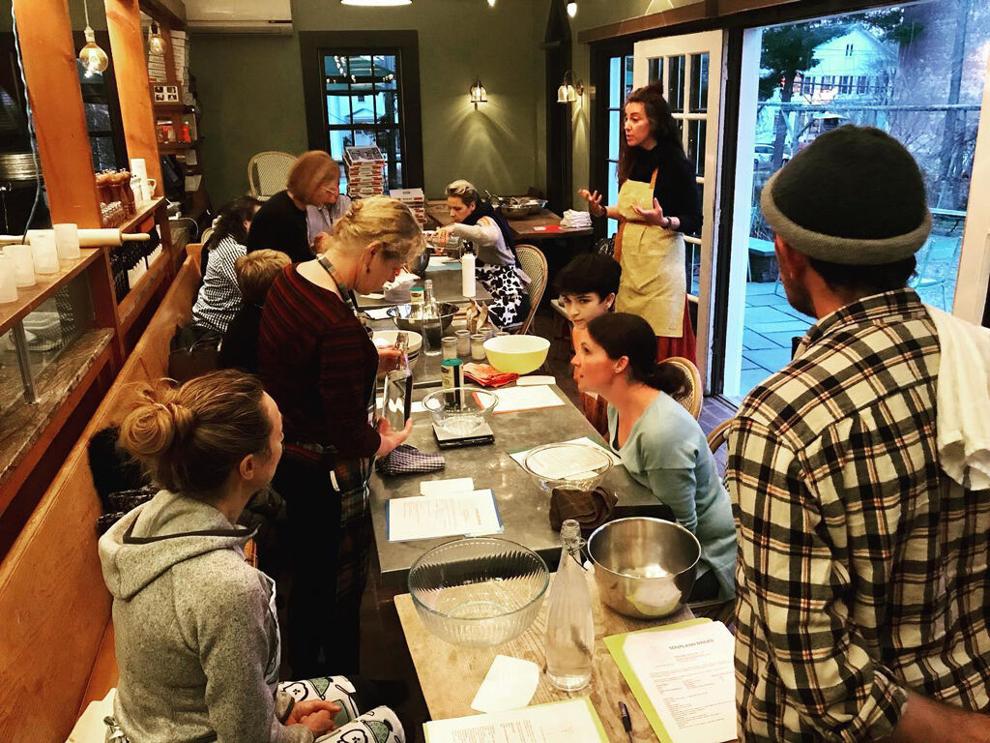 "I can see it in my mind's eye, my husband brought me a baguette and he was like, 'Just try it.' I remember feeling so good immediately," she said. "The next two weeks turned into me eating as much bread as I could and not having any of the normal digestive problems I was used to."
She came home from that trip determined to figure out what it was about that bread that didn't affect her. After experimenting and learning all about bread fermentation, she learned to make the perfect sourdough starter that would enable her to eat — and enjoy — bread again.
Now Parr has turned this self-described bread obsession into a full-on business. What started as a way for her to eat normally again completely flipped her life upside down and put her on a new career path. She now owns her own business, Sourland Bread, where she teaches others what she has learned and how to make the perfect bread.
"I just started baking and then pretty quickly after I started gifting bread to friends and family because I had so much of it. People were like, 'I want to learn this, teach me!' so I started teaching and doing farmer's markets within like 6 months to a year," she said.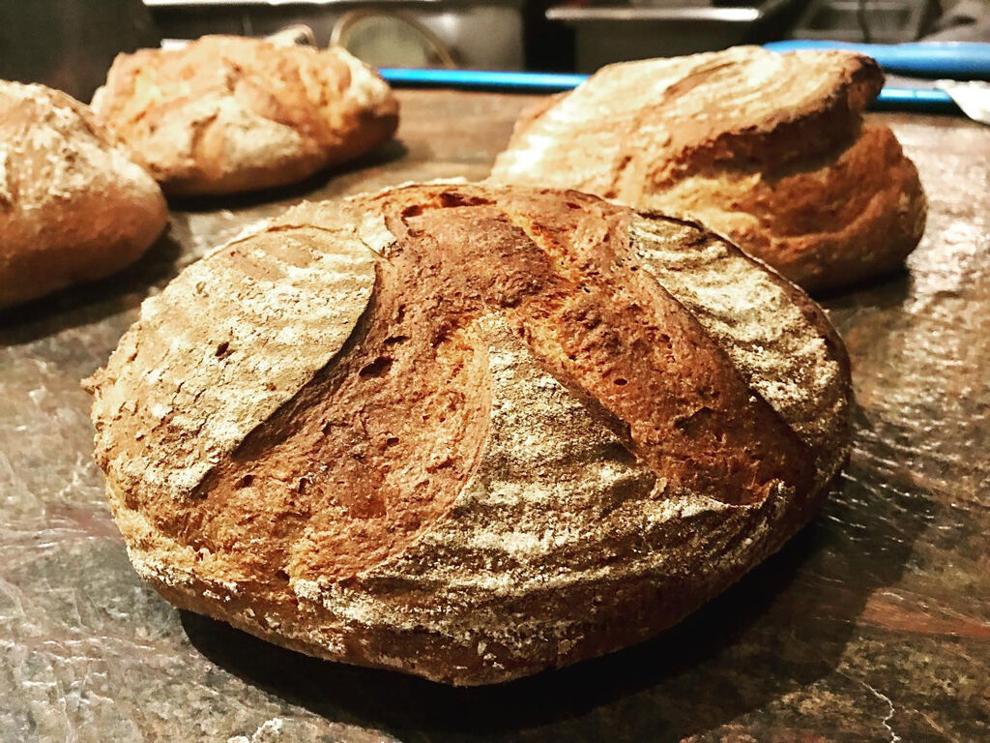 Parr aims to make her bread-baking classes are a very educational experience. Working out of Nomad Pizza in Hopewell, she's able to go through the entire process from start to finish. Not only are students learning how to make healthy whole-grain bread, but they are also learning a lot about the history of bread.
She wants to teach people super simple methods, while still keeping it fun and interesting. Parr teaches all about the different types of grains and what they do, the difference between commercial and steel milling, and just about everything that leads up to getting the ingredients into your hands.
"We use different grains, like spelt and rye, I teach people about what a grain kernel looks like and what happens in the milling process," she said, adding that "We talk a little about the history of the industrial revolution and everything that happened with flour. It's super educational."
Since she started in 2014, Mary has taught close to 1,600 people in her breadmaking classes. That success has allowed her to open up a second business that involves the eastern medicine and acupuncture she went to grad school for after an unfortunate accident sent her down this new path.
"I was in this horrific car accident in my mid-twenties, I couldn't work for like six months. I was on painkillers, doing PT every week, nothing was working. I met an eighty-year-old acupuncturist, she really cared and said "you're to come and see me tomorrow, no excuses young lady". I saw her and had literally two treatments and just came back to life," Mary said.
At that time after college, she had been working for NBC and the Food Network as a page, but her heart wasn't in it. She felt that she was too sensitive for the entertainment industry, and she couldn't stop thinking about the Eastern Medicine that gave her her life back.
"I pretty much knew in the back of my head there was something to that medicine, and then I ended up going back to New York doing screenwriting and then long story short I decided to quit entirely and started working for holistic doctors. I decided that I wanted to go to grad school to study acupuncture and herbal medicine," she said.
After training at graduate school at Yo San University where she received her master's in traditional Chinese medicine and acupuncture in California, she opened up her own practice and community center this year right next door to Nomad Pizza.
Parr said that besides acupuncture and herbal medicine, she also plans to offer sound healing, yoga and meditation. "I'm going to be selling my bread here, I'll be doing fermentation classes. Different healing modalities," she said.
In fact, it was even during her Eastern medicine training that she discovered her gluten allergy which sent her down that breadmaking path. Everything came together for her in an almost predetermined way to get her where she is today.
While Parr has lived in California on and off for 15 years, she grew up outside of Philadelphia. It wasn't until this past year that she decided to move back to Lawrence Township to care for her mother, who has Alzheimer's. She has two children, Theo and Miles, five and two, her dog Ollie, and her husband, Kevin, is an artist.
She said that one of the other reasons she set up shop here is because of how she fell in love with the community.
"People want to gather here, there's more of a respect for this community here, I feel it more there's an authenticity here. It just feels more natural to have it here for me," she said, adding, "I really fell in love with the land here, a lot of what I do is helping people connect to the earth."
Parr's breadmaking classes have been more successful than she ever imagined. She has been able to teach others all about what she's learned and to spread the message about breadmaking, but she isn't done yet. In the coming years, she plans on bringing together her breadmaking business and her Eastern medical practice to make a fermentation cafe.
"I've had a vision of opening a fermentation cafe, in the front, it's a cafe with sourdough, good tea and coffee and other fermentation and food, holistic type foods, and in the back some treatment rooms, a community center type situation, I've had that vision for maybe five years," she said.
Parr currently offers in-person and remote bread baking classes which you can sign up for at sourlandbread.com and is also offering services for her Eastern medicine practices at sourlandwellness.com.