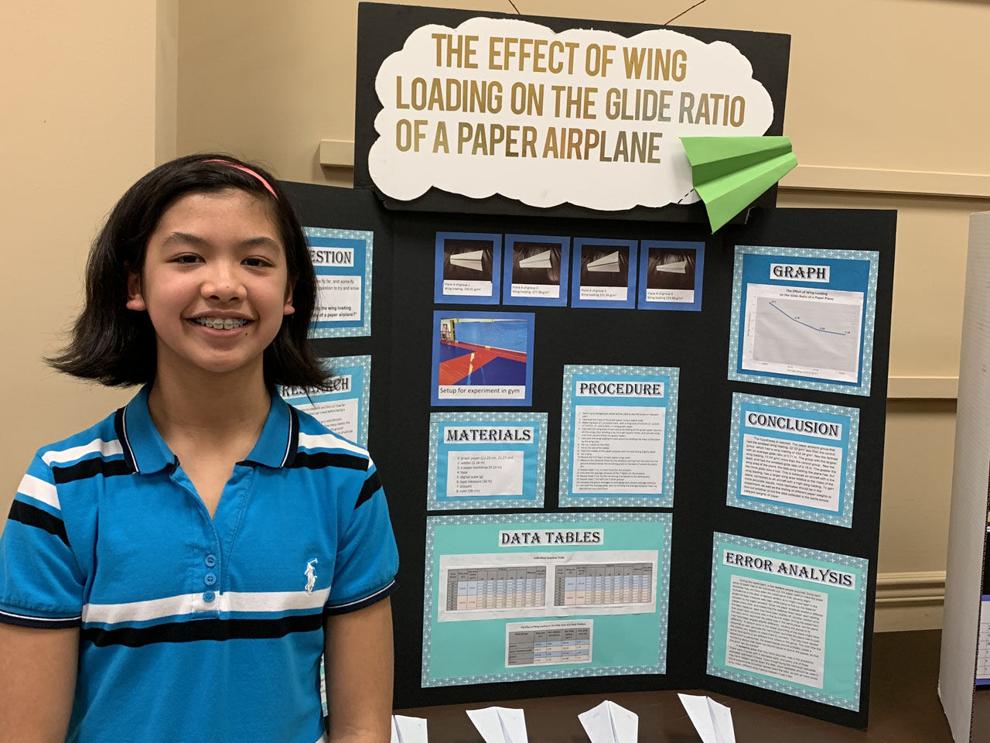 Already a science and technology wonk in junior high school in Falls River, Massachusetts, Titusville resident Jonathan Allen, secretary and board member of the Mercer Science and Engineering Club, competed in science fairs by demonstrating high-voltage effects with a Ford spark coil and building a ham radio transmitter.
"Science fairs have changed a lot," Allen says. Back in "the old days," science fairs entries were more a build-it project, an engineering project. But today the focus is largely on doing science: testing a hypothesis, performing experiments, doing research, coming to conclusions, writing them up, and presenting them orally.
In particular for the senior level, grades 9 to 12, he says, it's almost like presenting at a scientific conference. Although there are still engineering projects, it has to be some attempt to discover something new or innovate.
The Mercer County Science Fair, which has been running for 65 years, is the primary activity of the Mercer Science and Engineering Club (founded after its predecessor, the Engineers Club of Trenton, disbanded). The fair is open to all students in grades 4 through 12 attending school in Mercer County, including home schooling. The fair includes three divisions: elementary, grades 4 and 5; junior, grades 6 to 8; senior, grades 9 to 12.
The fair will run from Sunday, March 17 to Tuesday, March 19, with the awards ceremony that March 19, 7 p.m. For detailed information, go to mercersec.org.
For many years, Allen has judged the senior-level physical science entries in the fair, and since he first got involved, he has seen more participation by girls, which he finds very encouraging. They have also drawn in some schools from Trenton where, he says, "it is often difficult to get the resources to do these sorts of things." To try to make the fair open to all, they charge no entry fee.
One girl who will be participating this year is Pennington resident Aryana Deshpande, a seventh grader at Chapin School, who drew on her seven-year passion for flying paper airplanes in creating her science project. Her project analyzed the effect of wing loading (the mass of the entire plane divided by the area both wings) on the plane's glide ratio (how far forward it flies for a one-meter drop).
She hypothesized that as the wing load increased, the glide ratio would increase as well. After researching the four factors contributing to a plane's flight—thrust, lift, drag, and gravity— she thought drag, the acting force that pulls something backward, would be the biggest effect.
To test her hypothesis, she set up in her Tae Kwon Do gym, where she placed a ladder next to the mirror, set up a tape measure along the mirror. She had 20 paper airplanes of the same style, divided into four groups based on their different wing loadings. She used group 3, with "the middlemost wing loading" as her control.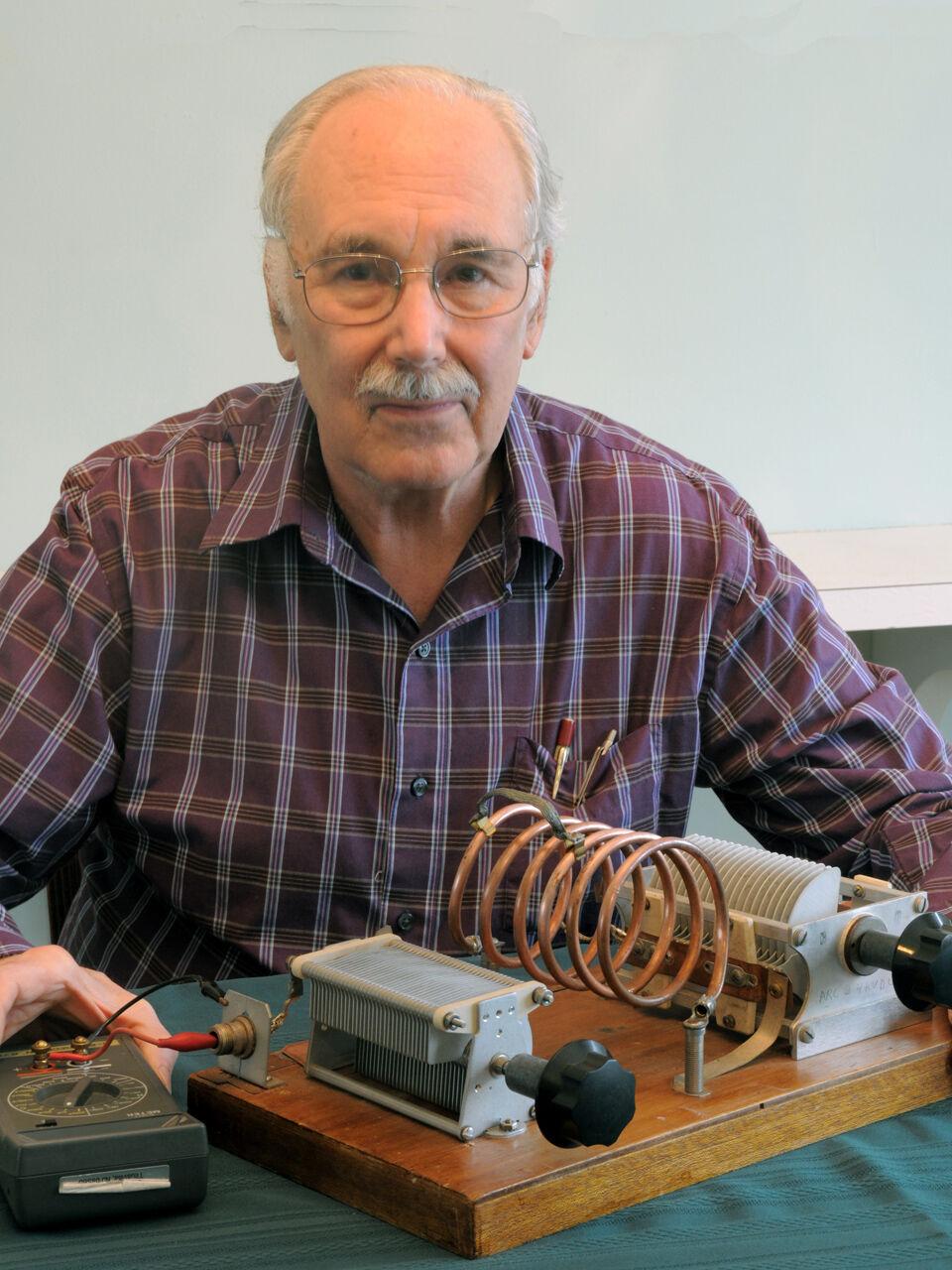 Standing on the ladder, she gave each plane the slightest push (to make it a more controlled experiment), then measured the distance it traveled. She averaged the measurements within each group to diminish the effects of swerving planes.
Her results caused her to reject her hypothesis, and she now thinks that lift was a bigger factor [than drag]. "For lift to contribute the most to an airplane's flying, it needs to have a very large wing area because air is pushing on the top and the bottom of the wing as well," she says.
Jacob Wu, last year's runner up at the Mercer County Science Fair and winner of fourth place in environmental sciences at the International Science and Engineering Fair (ISEF), is a Princeton resident and senior at The Lawrenceville School. Wu also participated as a seventh grader and as a high school sophomore.
His broader interest in biological and health sciences grew out of his own struggles with allergies and asthma, but the specific idea for last year's project came when he and other students in the Hutchins Program at Lawrenceville measured pollution levels in the a local pond. The pollution was higher than he would have expected, and, Wu says, "it got me interested in where that pollution comes from [fertilizers and pesticides] and what I could do about it."
He was seeking a solution that would make pesticides stick better to plant leaves, thereby reducing runoff, and after experimenting with 30 different combinations, he came up with one containing two polymers, one positively and one negatively charged, and a surfactant. He has now filed for a patent on the solution.
Anne Wong is the fair director, and ensures that projects satisfy safety and other standards set by the ISEF. Bill Wong, president of the Mercer Science and Engineering Club, got involved in the fair when all three of their children, one at Villa Victoria Academy in Ewing and two at The Pennington School, entered projects in the fair. In 1998, their oldest, Jennifer—now a civil engineer designing roads—subjected Madagascar hissing cockroaches to extreme cold by putting blocks of dry ice in the test chamber. Aside from learning that "cockroaches will be around much longer after we're gone," Anne says, they were surprised when the male pushed the block of dry ice away from the females. Jennifer was selected as runner up and went to ISEF because "the grand prize winner decided she wanted to go to the prom," Anne says.
Their son, Robert—now a chemical engineer managing a steel plant in Michigan—built a four-legged, articulated robot.
Their younger daughter, Laura—a mechanical engineer who manages an engineering group in Washington State—did robotics projects with autonomous bots three years in a row. The first year, she used a bot to map a room and also managed to trace the old cat who was catching a ray of sun. After that, she worked with swarms, where the head robot would direct the two worker robots, communicating via infrared communication. She won the Mercer County Science Fair three years in a row, and at the ISEF, placed fourth her first year, third the second, and second the third.
The Mercer County Science Fair usually gets about 200 students, but about a decade ago they hit a high of 450. "It's all dependent on how active the schools are," Bill says, admitting that outreach is one of the challenges they face. "We try to involve as many people as possible. It's interesting—there is an emphasis on STEM in schools, but not necessarily on fairs."
One teacher who does feed students into the fair is Lawrence resident Kerry McQuarrie, who has been teaching sixth to eighth grade science for 19 years at Chapin School. She requires every seventh grader to do an independent science fair project. "I encourage them to pick something they are going to be passionate about," she says. "They brainstorm and submit several projects, and I conference with each of the students [to select a project]."  
Students present first to their classmates, then to parents, teachers, and students of all grades at an evening curriculum fair. For Deshpande, the "more nervewracking one … was speaking in front of my classmates. We had to do speeches and explain the project for three to five minutes. You had to actually rehearse it and make sure it was cohesive and sounded good." But during the evening event "people would walk over and you would give a summary of the project and whether [your hyphothesis] was accepted or rejected."
'Scientific research is a great way to get involved and make a tangible impact.'
For the students, McQuarrie says, doing these science projects "boosts their confidence. Even if science is not necessarily their favorite subject, they realize they can do science and that science is not just memorizing facts."
McQuarrie also encourages her students to present their projects at the Mercer County Science Fair, she says, "because science should not just be limited to the classroom, and so they can have exposure and get recognized through their work."
The fair gives awards, as do some of its affiliates, listed on the website. The elementary division is self-contained, but at the junior level some participants will have the chance to compete at the Broadcom Masters International competition, sponsored by Society for Science and the Public, and at the senior level the winner and potentially the runner up, depending on funding available, will compete against 1,700 students at the International Science and Engineering Fair in Phoenix in May.
Typically the fair requires about 50 judges, Bill says, but "the more we can get the better." At the elementary level, judges give awards based on the poster boards students submit about their project, and may also look at a research notebook. They are not focusing on neatness, but rather on both how the project was done—whether it follows scientific method, whether there were a sufficient number of subjects or trials—and making sure that the student, and not a parent, did the work. The seniors are interviewed by a number of judges, who make awards based both on the interview and the board.
Allen grew up in Falls River, Massachusetts, where his mother taught public high school English, and his father spent most of his career running a lumberyard that also sold building materials. Today, he uses wood whenever he needs to build a prototype for his customers.
"Rather than making a chassis out of expensive metals, I make it out of wood. Once we are convinced that it works, we go to building something more permanent. … Wood is cheap, strong, and easy to work with," he says.
Also during his youth, Allen spent a summer in a machine shop that also repaired radios and televisions and got hooked on electronics. "Only one part of the job was insufferable," he says. "Once we fixed a TV, I had to make sure it worked and run it for an hour, and during the afternoons, the only thing on was soap operas."
Allen earned a bachelor of arts at Colby College, and a master's at Southeastern Massachusetts University (now the Dartmouth Division of the University of Massachusetts). Then, strongly interested in the environmental movement, he chose Washington University in St. Louis for his doctoral work in physics. "If you want to study art, go to Paris; if you want to study music, go to Vienna; if you want to study air pollution, go to St. Louis," he says. He even got to do some work there with Barry Commoner, a founder of the modern environmental movement.
For his doctoral thesis, Allen developed an instrument to measure optically the size and shape of airborne sub-micron-size particles that contribute to air pollution. A serious photographer, Allen did quite a bit of aerial photography while at University of Massachusetts and Washington University "to try to get the poop on polluters."
In Massachusetts he photographed a junkyard on the shores of a stream, where he and other members of an environmental club were concerned about waste oil leaking into the stream.
In St. Louis a national lead company was pouring pollution into the air, and he and others set up a monitoring station on the ground downwind of the plant and chemically analyzed the air. They then flew over the site and took photos to prove that the plume of emissions was going in the direction of the monitoring site. They submitted their results to the environmental commission and, Allen says, "I believe they got busted."
His first job after graduate school was at AeroChem Research Labs in Princeton, no longer in business, working on an instrument to analyze each particle of air pollution chemically by mass spectrometry.
Although there was lots of interest in environmental research and renewable energy in the late 1970's and into the 1980s, Allen says, President Ronald Reagan quickly "pulled the plug on virtually all environmental research." So Allen had to change the focus of his work.
At Chronar in Trenton, he did R&D on process development, which involved radio frequency work; he left when the firm folded around 1990, then worked for three years at RF Power Products in Voorhees, and finally as a consultant.
Allen has been volunteering at the Sarnoff Museum at the College of New Jersey for five years.
McQuarrie grew up in Manhattan and North Jersey. The biology major at Douglass College worked for a number of years in the biomedical industry, then pursued the alternate route for certification at the College of New Jersey and Chapin School. She has lived in Lawrence for 31 years.
Comparing science education today to 50 years ago, McQuarrie says, "It's definitely more hands on and more global in trying to see the connection to systems within our environment, rather than discrete topics you may never touch upon again."
Wu has a little advice to offer students about the value of participating in the science fair. "If you're interested, definitely go for it. Scientific research is a great way to get involved and make a tangible impact. It is a great way to explore your interests and come up with something meaningful as well."
In an email, he writes, "the Mercer Science and Engineering Fair was a great way to showcase my own work in environmental science, and also get to know other students who were also interested in science research." And the best part of the International Science and Engineering Fair last year "was meeting and connecting with my peers. I still remain friends with many of them now."