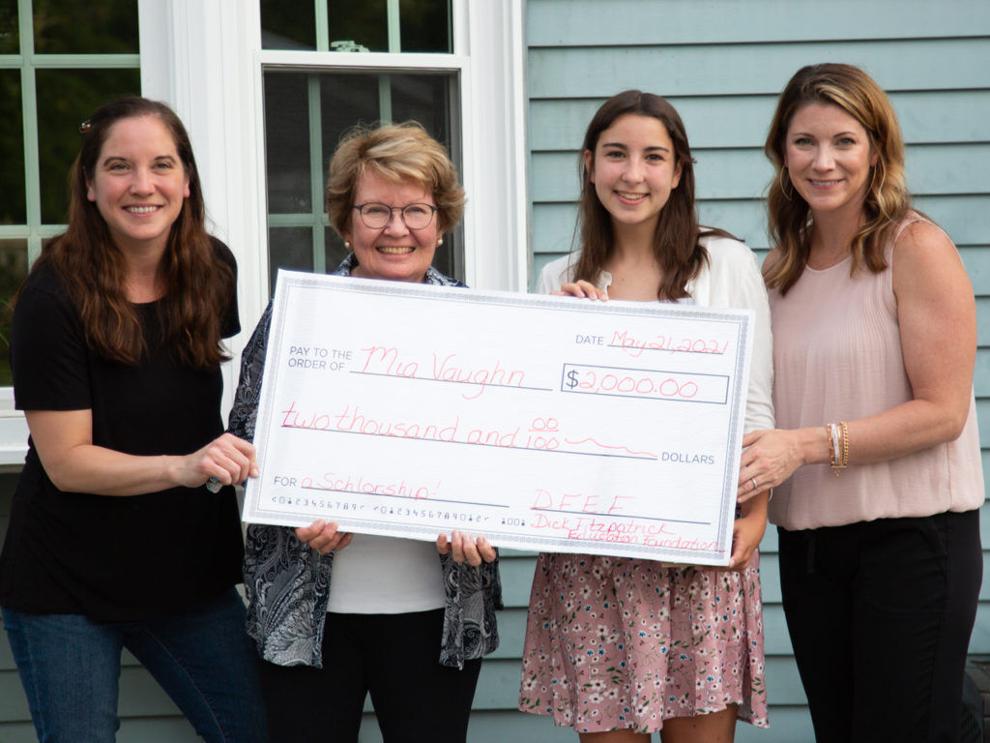 Hopewell Valley Central High School senior Mia Vaughn is the first ever recipient of a Dick Fitzpatrick Education Fund scholarship.
Vaughn received the $2,000 award on May 21. The Stony Brook Elementary School graduate plans to attend Rowan University in the fall and intends to major in elementary education.
Dick Fitzpatrick was for many years a popular principal in the Hopewell Valley school district, first at Toll Gate Grammar School and later at Stony Brook.
Three years ago, suffering from headaches, Fitzpatrick went to the doctor. Tests revealed that he had glioblastoma, an aggressive form of cancer. He was 71 and still doing what he loved, but the diagnosis eventually led him to step down from his position as superintendent of the Upper Freehold Regional School District.
Last year, a group of parents, educators, friends and family of Fitpatrick got together to come up with a way of recognizing Fitzpatrick for his contributions to the Hopewell Valley community. The discussions led to the creation of the Dick Fitzpatrick Education Fund and a scholarship for one college-bound Central High School senior who attended either Toll Gate or Stony Brook.
The fund is managed by the Hopewell Valley Education Foundation.