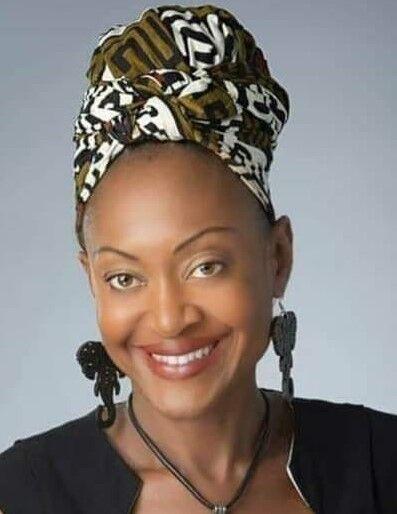 As the executive director of Friends of Hopewell Valley Open Space, I joined with Aaron Watson, the executive director of Mercer County Park Commission to cofound the Outdoor Equity Alliance, which is a large coalition of organizations committed to creating and implementing attractive, accessible, and equitable educational and academic experiences and career opportunities for people of all ages, races and ethnicities, income levels and abilities, with a focus on people of color, to enjoy nature and become stewards of the outdoors.
Rosetta Treece, whom the Hopewell Valley Regional Board of Education recently named the new district superintendent (see page 2), was a crucial member of the advisory team that wrote the OEA strategic plan that was adopted in April 2021. In June, FoHVOS and the OEA received a $50,000 grant from the Bunbury Fund of the Princeton Area Community Foundation to implement the OEA plan.
In addition, Dr. Treece has been consulting on the "Conservationists of Color Playbook," which is an educational initiative led by OEA partner, New Jersey Conservation Foundation.
In 2017, after being promoted to director of curriculum and instruction, Dr. Treece addressed all staff at convocation — the annual back to school kickoff meeting.
Her speech is just as relevant now. I'd retitle it "Dr. Rosetta Treece: An example of equity objectives and a role model of what's possible."
The following is a reprint of that speech.
---
My name is Dr. Rosetta Treece and I am the Director of Curriculum and Instruction for Hopewell Valley Regional Public Schools. I don't proclaim this for applause. I do say it with pride…pride because I had to overcome some pretty tough mathematics to get here. As the first and only person of color to hold a principalship and central office position since our district inception in 1907, I recognize the significance of these accomplishments.
Further, as the daughter of a teen mother, the numbers say that I should not be standing here giving this speech at all. By birthright, data dictated that I had a better chance of: being born at a low birth weight or a victim of infant mortality; having fewer skills and being less prepared to learn when I entered kindergarten; having behavioral problems and chronic medical conditions; relying heavily on publicly funded health care and financial support; having a higher risk of being in foster care; having lower school achievement and being unemployed or underemployed.
As a woman of color who attended a large urban high school with more than half its student population composed of Mexican and black students, with more than half of those students living just at or below the poverty line, there was less than a 50 percent chance I would graduate from high school at all, let alone attain a bachelor's, master's or doctorate.
Statistically, I had a much better chance of:
– dropping out by 10th grade
– becoming a teen mother
– joining a gang or becoming a victim of gang violence
– using or becoming addicted to crack cocaine
– contracting HIV or Aids
– or being incarcerated
Once I did graduate, I faced the numerical reality that only about 10 percent of students enrolled in an undergraduate program between 1989 and 2002 across this country were Black.
Does all of this mean that I am extraordinary, unusually gifted, exceptionally motivated, or was born with incredible grit? Does it mean I am somehow better than my classmates were because many of them were not able to overcome the math they were up against? I don't know if this notation of exceptionalism or that I am somehow special gets to the heart of it.
What I do know is that some of you in this room right now have had overcame some pretty tough mathematics to get here too. I also know that we did not do it alone. Maybe that is why we decided to become educators. To make sure that students like us were given the same opportunities and support we were given along the way.
I can say I owe my successes to my parents. They may not have always been able to purchase the long list of school supplies I brought home after the first day of school or pay for that field trip or attend my Back to School Nights or plays or parent conferences or even give me rides home from after school activities. In spite of what my teachers thought, they truly cared about my education.
Though they were very young, they were determined and fought hard to make sure we got to school everyday, made sure that we had a roof over our heads, were fed and clothed, and that we understood the importance of an education even though necessity and life prevented them both from a college experience. They believed that once they delivered me to the schoolhouse door, they could trust my teachers to give me what I needed to get to college. I was fortunate enough to have a handful of teachers who held up their end of the bargain.
So I can say that I owe it to Ms. Roach, my kindergarten teacher who realized that I could read the first day of school when many of my classmates were still learning their ABC's and who decided instead of holding me back, we would send everyday while the other kids were having naptime moving ahead to the next year's reading lessons. I owe it to Mr. Jackson, my fifth grade teachers, a White Man, who taught me how to find books written for and by women who looked like me so that I could find my voice.
And Mr. Gilcrest, my 7th grade Social Studies teacher who made us stand up everyday and recite our corny chant "the world is mine, if I work hard enough, keep my eyes on the prize, if I fight hard enough, the world is mine" before dismissing us with one last message "now go out there and get it." And Mrs. Rhodes, a health teacher who could make the meanest gang banger shake in her doorway if he dared to report to class late, wearing his pants in a west-coast sag, or without his homework.
Mrs. Rhodes didn't take our excuses and made sure that every child who reported to her class was fed if hunger, got a shower and clean clothes if dirty, and who taught us that respect, nurturing, and love were reciprocal. And my mentor Jack Heater who still reminds me that if it is not what is best for kids or coming from a place of true integrity and character than you simply don't do it.
I don't remember a lecture, a specific test, project, or report I completed in any of their classrooms. What I do remember about these teachers, my mentors is them propping me up, challenging me, holding me accountable while holding my hand, wiping my tears when I slipped up then telling me to get back into the fight, and all of them pushing me to achieve my personal best. I remember how they made me feel–like I am capable of anything. I am so thankful that their voices resonated with me more than those teachers who made me feel inadequate, or not good enough, or a lost cause, and believe me, there were more of those.
So here we are, at the start of another school year. We're rested, I hope, and ready to take off running. This year we, your administrative team are going to challenge you to deepen your conversations on teaching to mastery, we will challenge our grading practices, and we will dive deep into our work in blended learning and cultural competence. We will do this not because it is another thing or a fad. We will do this to build capacity to increase equity for the sake of every student who, like I was, is up against some pretty tough mathematics.
All of these strategies are tools for you to use to meet those students' needs, to help them find voice and academic success. All of these fancy labels, when stripped down, are really just strategies that will help you to find empathy for your students, strategies to help you to hold learning targets still for our kids so that they can hit the mark, and methodologies to allow you to assess and adjust their aim when they miss.
Todd Whitaker once said "the best thing about being a teacher is that it matters; the hardest thing about being a teacher is that it matters everyday." What he is telling us is this work takes commitment and strong effort. But the tools and strategies we will equip you with only help us get part of the way there.
The rest of this journey has to do with the relationships you form with your students and their families. We made a promise to them that we would equip our kids with the tools they need to succeed. Like my parents, our parents are trusting us to live up to our part of the bargain. Everyday we must follow through on that commitment like it is the last opportunity we have to do so.
Because some of our students, especially those who are already up against some pretty daunting math, may not have another day before they get discouraged and lose heart. They can't afford not have a Mrs. Roach, Mr. Gilcrest, Mrs. Rhoads, or Jack. They need all of us to show them that the world can be theirs, if only they fight hard enough, keep their eyes on the prize, and that we, all of us, are going to help them to go out there and get it.
I look forward to working with you all and wish you a great year.