It's hard to believe that it is the last month of the 2022. The year flew by as we attempted to catch up on everything we missed during the pandemic. It was both good and bad.
We were able to get out, travel more, and visit with friends and family. My December calendar is literally filled with in-person events. On the other hand, this year life often sped to a frenzied pace and our news feed kept us in a constant state of concern over both global and local issues.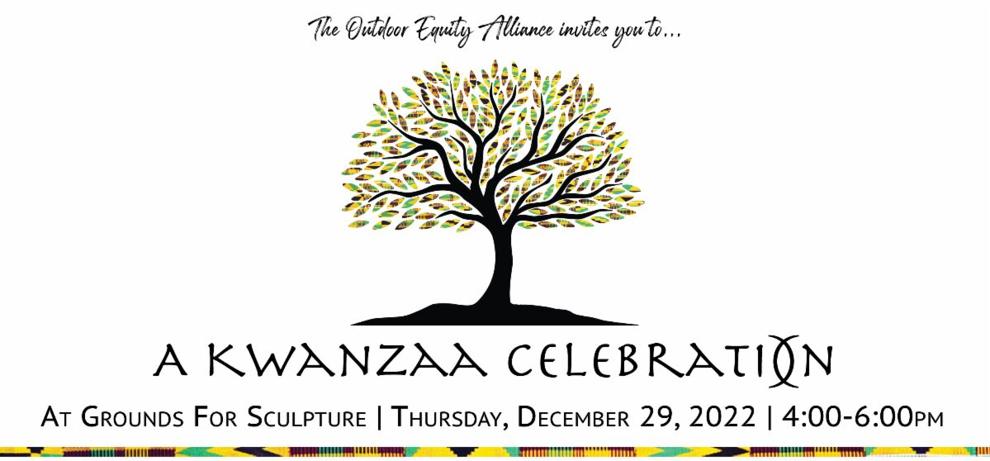 The U.S. has always been a strong leader and in my past international travels, I was sometimes surprised at how much the people I met from other nations knew about our country. However, I didn't always have the sense that Americans followed world news as closely as our international brethren.
That has also changed. Friends, colleagues, and people on the street have a greater understanding of how interconnected our lives are.
As we close 2022, issues surrounding world peace, global health, climate worries, and international economies are on our minds and impact us locally. Our hearts are heavy for the lives lost and we recognize that international actions on energy, supply chain, and production have increased prices across the globe. Folks here feel it in everything from our mental health to the inflation hitting our personal pocketbooks.
Yet all the turmoil is resulting in a deeper sense of reflection as we collectively realize that no one can solve major issues in a vacuum. After the recent election, politicians on both sides of the aisle speaking about the importance of coming together to find real solutions. The rest of us are just happy that they finally get what we've thought all along — that division is the wrong path and unity is our best hope.
That spirit of unity is also a central theme of many December seasonal holidays. We open our hearts in December with the joy of the season, and the traditional thankfulness and abundance are accompanied by a sense of care and giving as we appreciate that not everyone shares in our riches.
It is no coincidence that there are more holiday parties in December. It is no coincidence that people make time for family and friends in December. It is no coincidence that the majority of charitable giving takes place in December.
While most people are familiar with the giving inherent to religious holidays, the lesser-known non-religious holiday of Kwanzaa is particularly interesting as it is centered on principles of unity and cooperation.
Kwanzaa reminds me of all the best aspects of Thanksgiving and the celebratory winter religious holidays, while mixing in positive support for the African American community. Instead of centering on religious traditions, Kwanzaa focuses on culture, community, and family.
There is no way to appreciate the meaning and message of Kwanzaa without understanding and appreciating its deep and profound concern with values. Kwanzaa begins on December 26th and lasts seven days, its core focus, and its foundation are all rooted in principles associated with each day and named in Swahili.
Seven Principles of Kwanzaa (Nguzo Saba) — The explanation for each principle can be found at Kwanzaa.net:
Day 1: Umoja (Unity): To strive for and maintain unity in the family, community, nation and race. 
Day 2: Kujichagulia (Self-Determination): To define ourselves, name ourselves, create for ourselves and speak for ourselves. 
Day 3: Ujima (Collective Work and Responsibility): To build and maintain our community together and make our brothers and sisters problems our problems and to solve them together. 
Day 4: Ujamaa (Cooperative Economics): To build and maintain our own stores, shops and other businesses and to profit from them together. 
Day 5: Nia (Purpose): To make our collective vocation the building and developing of our community in order to restore our people to their traditional greatness. 
Day 6: Kuumba (Creativity): To do always as much as we can, in the way we can, in order to leave our community more beautiful and beneficial than we inherited it. 
Day 7: Imani (Faith): To believe with all our heart in our people, our parents, our teachers, our leaders and the righteousness and victory of our struggle. 
Locally, there is a new organization known as the Outdoor Equity Alliance led by people of color who work to remove barriers and inspires people of all ages, ethnicities, abilities and income levels to enjoy the outdoor and become more involved in the natural world. They partner with other organizations and businesses to increase opportunities to learn, work and play outdoors.
Last year, OEA hosted a Kwanzaa celebration on Day 4 Ujamaa, and invited local farmers and members of public to celebrate the harvest. It was perfect mix as attendees shared discussions of local agriculture and cooperative economics and celebrated the importance of nature and our land.
This year the OEA has continued to expand its work and will host another Ujamaa, Kwanzaa event to be celebrated at the Grounds for Sculpture. The festivities will serve as a fundraiser to support the OEA's continued growth. For more information, email info@njoea.org.