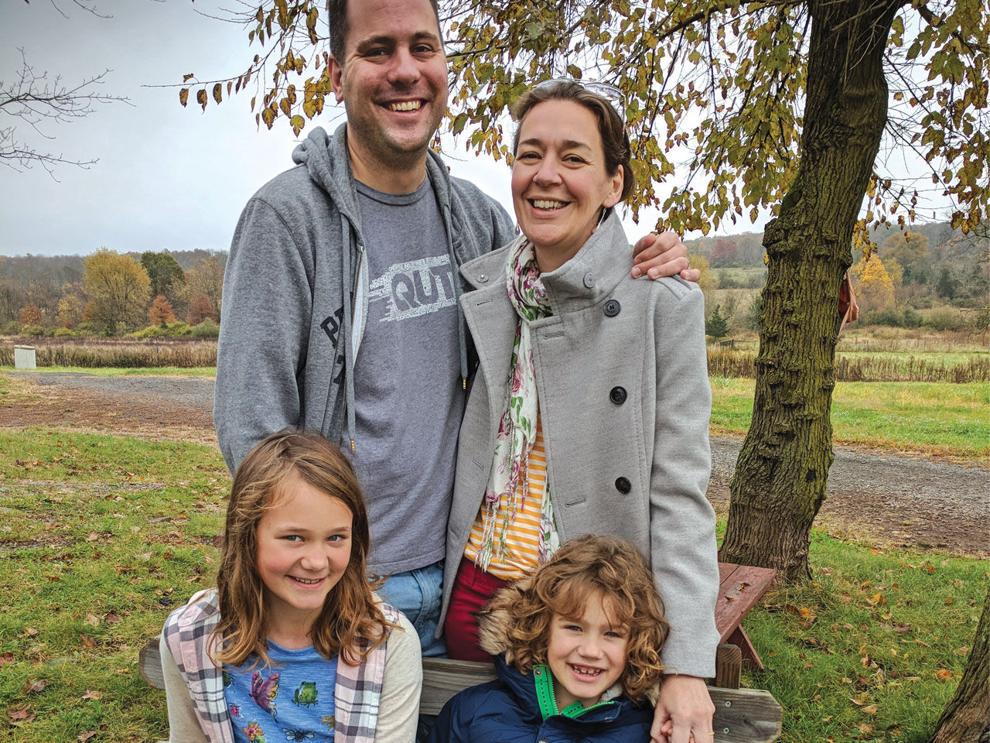 When Abigail Rayner saw how much her six-year-old son cared for his stuffed bunny, she knew he would be upset if it got lost.
Her son Henry, a 6-year-old at the time, received a stuffed bunny from a college friend of hers, and he grew attached to it. "I kind of worried about what would happen if we lost this bunny because he wouldn't feel complete without it," said Rayner, 44, "so I acquired a backup."
The relationship between her son and his stuffed animal inspired Rayner to write The Backup Bunny, her first children's novel. A stuffed animal can be seen as a close companion and friend through a child's imagination. Rayner wanted to be prepared if anything happened to Bunny, and had the replica of Bunny stowed away.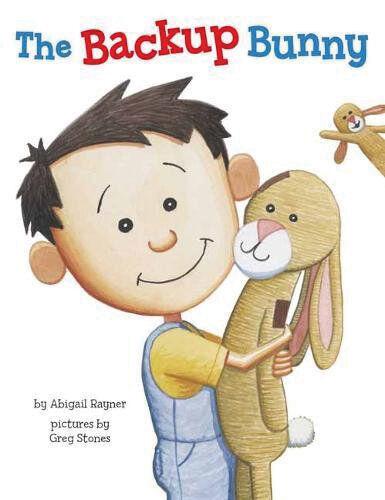 After Bunny got lost one day, Rayner decided to give Henry the backup, only to find the original later on. "I tried to make up this story about how its a cousin of Bunny and he had to go away again and at the time he just wasn't having it," said Rayner, "he was like, these are both mine. And now he sleeps with both of them." From there Rayner imagined what it would be like to be there backup bunny, and the "character came to [her] fully formed."
"As a mother, I've met so many parents who have similar stories," said Rayner. She hopes that children and parents will want to pick up this story and read it again.
With this story in mind, Rayner went to the Society of Children's Books of Authors and Illustrators, an international organization for authors and illustrators to meet established authors, editors and agents, according to Rayner. Once she connected with the New Jersey branch of SCBWI, she could get feedback and advice about her writing.
After spending time working on perfecting her story, Rayner teamed up with Rhode Island illustrator Greg Stones for The Backup Bunny. Her editor, Beth Terrill, discovered Stones and felt he would be a good fit for the story. "I sent feedback via Beth, and Greg was very receptive," said Rayner.
"It's such a craft," said Rayner about writing a children's story. "You really have to learn it."
She knew she wanted the story told from the Fluffy, the Backup Bunny's, perspective, but it took her a few months before she came up with the ending. It was Henry who helped her decide on an ending. "My kids in general inspire most of my stories and help me figure them out," said Rayner.
Rayner was born in England and moved to New York as a reporter. She was a reporter for the London Times and the Financial Times prior to writing children's stories. After meeting her husband Jon in New York, they moved to Princeton for five years before coming to Hopewell. She lives with Jon, an IT manager at Princeton University Library, and her two children, Franny, 10 and Henry, 7.
The Backup Bunny will be available in bookstores starting on Tuesday, March 6. A special book release party featuring the author will be held at 3 p.m. on St. Patrick's Day, Saturday, March 17, at the Hopewell Train Station, 2 Railroad Place in Hopewell Borough.