Michelle Klein has always had a love for creating music and has been surrounded by it her whole life, and she decided to give other people a chance to take their talents and love of arts to the stage.
No matter your forte, whether it's comedy, poetry, acting, singing, or playing an instrument, all are welcome to come and grace Hopewell Theater's stage, several times a year, at Your Stage at Any Stage.
Your Stage is an open mic event at which all are welcomed to showcase their passions. Anyone who decides to brave the stage will be backed up by Hopewell's supportive community, and, Klein hopes, may see it as an opportunity to break out of their shell.
The most recent event took place last month, and the next is scheduled for Dec. 14 at the theater in Hopewell Borough.
"The theater has opened the doors and created this program to have any and all types of people to take the stage," says Klein, co-owner of Peasant Grill and host of Your Stage. "It's your stage and any stage. You can be just starting out or a pro, but you are all welcome. The stage is for everyone."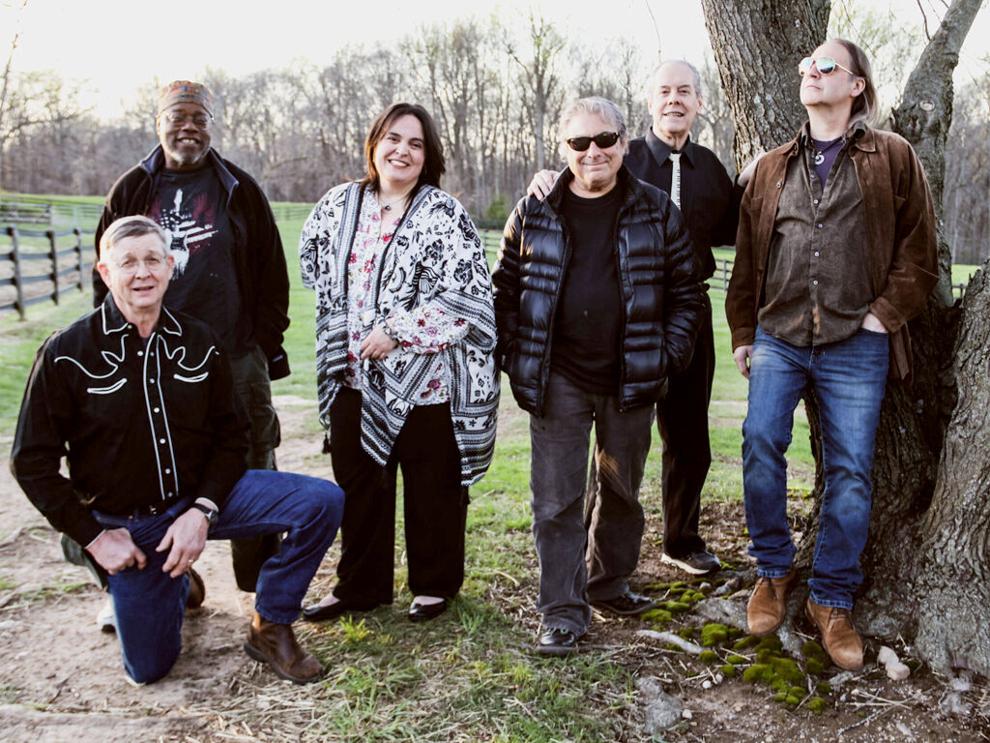 The format has changed over time, but in the show's current iteration, performers including musicians, comedians and storytellers are invited to take part in a 90-minute show starting at 7 p.m. Performances are limited to 10 minutes and their entry is free. Guests pay $20 to attend. There are concession stands and they offer an opportunity to bring your own beer.
Before Your Stage, Klein often hosted local musicians at The Peasant Grill, the restaurant she operates with husband Barry. Music has always been a part of Klein's life, and she wanted to get more involved with the local community and the local music scene.
Klein said she would sometimes get up on stage herself and perform with the local musicians. She explained how that was something that slowly brought her out of her shell, and she thought it would be a good idea to give others the same opportunities.
As a direct result of the Your Stage series, Klein gained the confidence to go and record her own music. She is the vocalist in a group, Mine Road Band, with other members Chuggy Carter, Guy DeRosa, Bill Flemer, James Popik and John Timpane.
"The stars have aligned for me, and I hope (at Your Stage at Any Stage) the other performers have felt appreciated and supported," said Klein.
Klein said how she wanted to give young people of all ages a chance to do what they love in a supportive environment. A lot of open mic events are hosted at bars and restaurants, where the environment can be loud and intimidating. The loud noises can only add to one's nerves.
That can be a deterrent to younger people to try and get their music out there, or showcase their love for music. Klein wanted to create a space where young people could be taken seriously.
"It's important at a young age to be encouraged, and so I wanted to make sure that we included younger people and so far they have amazed us all," says Klein.
She explains how of course anyone can be prompted with nerves and jitters when they get up on stage, but as soon as those nerves go away you are just left having a good time.
Klein explained the challenge of getting up on stage when someone performs something similar to what you will be performing next. To try and avoid this, but to also create a more interesting show, Klein randomizes the lineup so that there are a variety of different performances within the lineup for the evening.
She also does it to avoid feeling like those who are taking part are competing against one another. After all, she wants to provide a supportive and encouraging environment.
"Give people a platform to pursue their passion and also to feel supported and encouraged. My hope was for someone who was just starting out could get over a little bit of stage fright and for people to recognize the talent they might not realize they have," Klein says.
Your Stage's goal is to motivate people to get up and do what they love, despite the fact that they might not be perfect or are new.
"I had lots of fear and was self conscious for a very long time and that was the main reason why I wanted to provide people a safe place," Klein says.
March 2020 was around the time that she got together with the people at Hopewell theater to discuss the idea of Your stage and get the gears turning on how to turn it into a reality.
"Michelle Klein is a gem," says Sara Scully, Co-Founder of Hopewell Theater. "Your Stage at Any Stage was conceived between Michelle and Hopewell Theater's development team right before the Covid-19 pandemic forced us to close our doors."
Klein postponed it until 2022, when things started to calm down a little bit and people started to be able to relax a little bit more regarding the pandemic. Your Stage was one of the first projects that Hopewell was doing to get people back in the theater after Covid.
"When planning for our reopening [last] fall, there was no question that Your Stage had to be on the schedule. Michelle and I met frequently to review performer submissions, collaborate on outreach efforts, and develop lineups for each evening. The amount of energy, enthusiasm, and excitement Michelle brings as emcee and host is unparalleled. Co-producing Your Stage at Any Stage with her is nothing short of an honor," Scully says.
Your Stage at Any Stage is open to performers of all ages, although children must have signed consent by their parent or guardian. All acts must sign up in advance. and once accepted, will be contacted by the theater to discuss technical requirements, arrival time, and expectations for the evening.
Scully says there is no shortage of true and diverse talent in Hopewell and our neighboring communities. "We are an indie venue who values accessibility and it is our honor to host a program that invites people to share our stage," she says.
Klein said special thanks should go out to Hopewell Theater sound technician, Nick Mastalesz, who has helped performers plug in and feel comfortable while attending Your Stage. She also thanked Scully as well as Hopewell Theater's Kendra Thatcher and Mitchel Skolnick for their support.
She also said special thanks should go to Helen O'Shea, whio encouraged her to pursue a singing career, and her husband, Barry Klein.
For more information or to sign up for the December Your Stage, go to hopewelltheater.com/special-series.