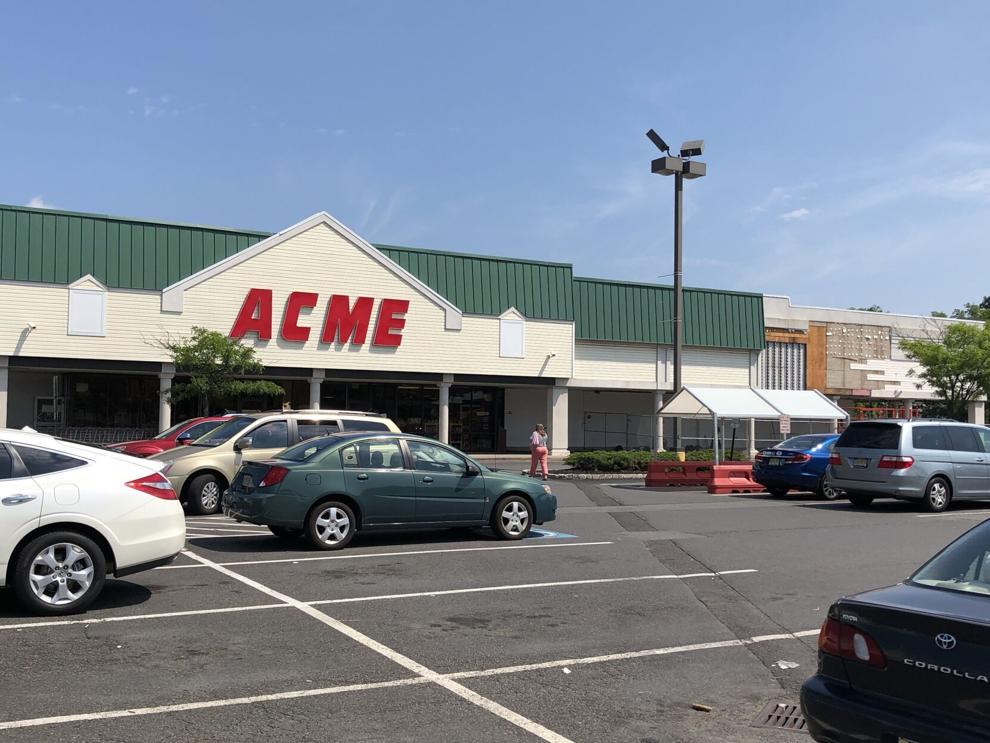 Update: As Acme closes, more stores may follow.
The Lawrence Shopping Center will lose a major tenant next month when the Acme grocery store closes its doors in late August.
The supermarket closure is just the latest in a steady stream of uncertainty for the Lawrence Shopping Center, which occupies 47 acres fronting Business Route 1 South in Lawrence. The complex boasts tenants like Staples, Wells Fargo, Burlington clothing store and Hallmark. Yet, more than half of the center's 41 sites are vacant, including several pads sites and a former CVS location next to the latest business to leave, Acme.
This newest vacancy will be a big one, in a 39,681-square-foot anchor at the shopping center's northeast corner. Acme expects to close the 2497 Brunswick Ave. location by Aug. 24. When it does, it will be the first time in generations there won't be a grocery store in that location. Acme has operated there since November 1979. Prior to Acme, Pantry Pride occupied the unit.
Acme made the decision to shutter the store July 10, in part because the Lawrence store had not met corporate goals for a number of years, Acme spokesperson Dana Ward said. The location will close in junction with the end of Acme's lease. Ward added that associates who are interested in remaining with the company will have the opportunity to transfer to open positions at nearby stores. The next closest Acme location is five miles away, on Route 33 in Hamilton Square.
The closure creates new obstacles for the center and its owner, JJ Operating Real Estate Investments. The firm bought Lawrence Shopping Center in May 2017, promising to invest $5 million into capital improvements. Those improvements would include renovating and updating the look of the center.
Coincidentally, work began in mid-July, days after Acme announced its intention to close its Lawrence Shopping Center location. The work started with crews removing the siding and facade of the Acme.
It's not all bad news for Lawrence Shopping Center, which has seen progress with its third owner in five years. JJ Operating Real Estate Investments has secured new additions, including a Pet Valu pet store and, in the former Retro Fitness/RompAround pad site, Cooper Pest Control. A bakery, Cafe du Pain, plans to open its doors in August a few storefronts down from Staples. And LA Fitness submitted a proposal to Lawrence Township in late June to move into the shopping center's most prominent pad site, a former furniture store directly on Brunswick Pike.
A message for JJ Operating Real Estate Investments partners Sam and Joseph Jemal had not been returned at the time this story was published. The article will be updated as more information becomes available.