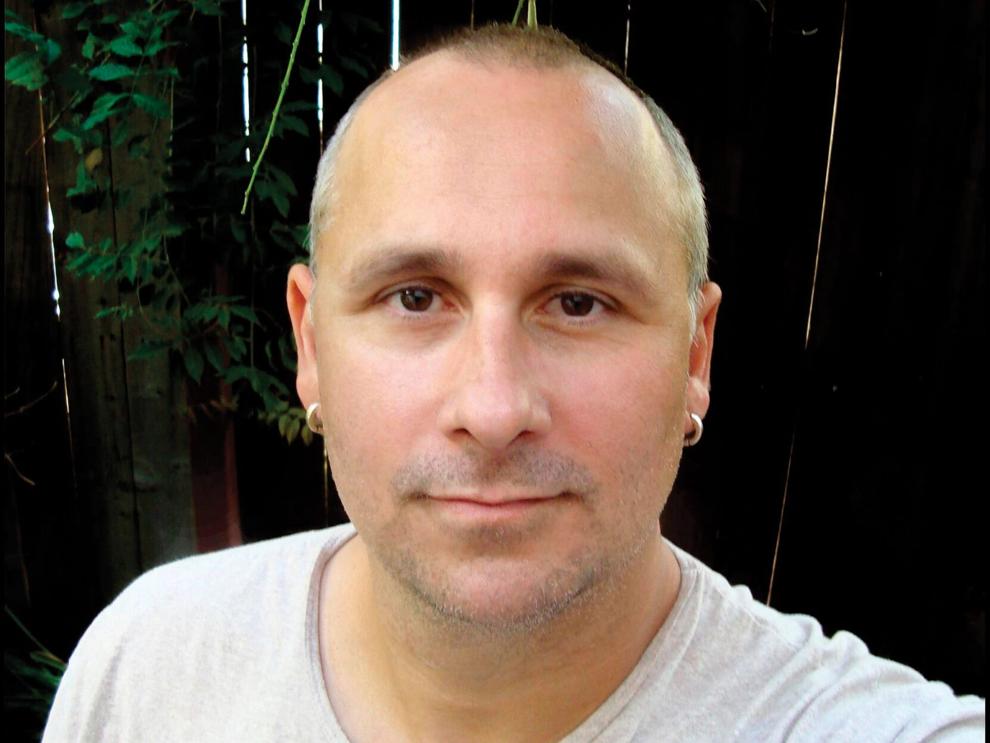 Before we begin, it's necessary to say that when talking about Pete Maloney, there will be a lot of namedropping. Rest assured, this is not indulgence, nor a matter of Maloney being self impressed. Maloney doesn't impress easily and he's not trying to impress you either.
It's just that when your career is being a drummer for big-label acts, you collect a lot of stories that involve a lot of people and bands you've heard of. Now 50 and (he says) retired from the life of a professional drummer, Maloney is an artist who crafts richly nostalgic images digitally. Many of these images are memories from his home in Lawrence, seen from the vantage point of several years and several tours removed.
Put a pin in that for now, though. There's a lot of ground to cover before we get to Maloney's second career as a digital painter.
Maloney grew up in Lawrence in the '70s and '80s, down the street from a kid named Jon Leibowitz. That kid, a few years older than Maloney, chased a comedy career and found no small success when he changed his last name to Stewart.
Maloney also grew up good friends with fellow Lawrence High School graduate Dan Lavery, who went on to play bass in the band Tonic (of "If You Could Only See" fame) and get nominated for two Grammys. Put a pin in this, too—there's more to say on this later, as well.
Maloney's father, Thomas, was in his 60s when Pete was born. But the elder Maloney was a recognized pioneer in photography, and it's not easy to talk about him without dropping a couple names either. The book Thomas J. Maloney edited and published, U.S. Camera, was perhaps photography's first bible, and was the manual of choice for legendary shutterbugs like Ansel Adams and Alfred Stieglitz.
In a 2004 article on the book in The Photo Review, Gary Saretzky just about pops when he talks about how the tome "conjures up a bullish age in photography," calling Tom Maloney "an energetic dynamo with boundless curiosity and a restless, constant traveler."
That boundlessly curious traveler/artist apple for sure didn't fall far when making Pete Maloney. As a young man, Maloney was drawn to art and music in equal measure. When it came time to pick one, he settled on drums because he figured, of the two paths, art was the one he could do later in life. Drumming, after all, is an exhausting career best suited to the young and energetic.
Maloney studied music with Tony DiNicola, to whom he refers as "probably the greatest mentor I've ever had." Which is saying something when you consider who Maloney eventually toured with and who taught him much about the art and business of music.
DiNicola, a jazz drummer most commonly associated with Kenny Davern, also had his own quartet. As a teacher, he gave Maloney a lot of confidence and a dynamite piece of advice: You can either be a big fish in a small pond or dive into the big pond and see where it goes.
Maloney chose to dive into Berklee College of Music, a Boston-based boot camp of sorts, where the faculty was made up of working musicians, including members of the legendary Wrecking Crew, a group of studio musicians who played on some of the biggest hits of the '60s and '70s. While the experience was great, Maloney says, he was more of a pop drummer than a jazz drummer, and jazz stylings featured heavily at the school.
But one of his teachers there, recognizing the "frustrated songwriter in a drummer's body," started recommending Maloney out for work with established acts, and Maloney caught a break when a particular someone came to see him perform. It turns out Marie Osmond's brother-in-law was a drummer and she came to see him at a show, where Maloney also played. A year or so later, Maloney got a call asking if he'd like to tour with Marie Osmond.
Of course he jumped on it, and, of course, he blew it. He was barely in his 20s, had no idea how to be a working, professional drummer on tour, and got himself fired in just a few months. But, he says, it taught him valuable lessons, like don't miss the plane.
Regrouped, Maloney headed to Los Angeles, and met up with his old friend Dan Lavery. The two formed a short-lived band, True, and worked with producer Paul Rothschild, whose work with The Doors in the '60s yielded pretty much everything you know from that band. The pair met John Clayton-Felt, who led the alt-rock band School of Fish. School of Fish opened for the band Dishwalla ("Counting Blue Cars"), and Maloney toured with the acts for a few months.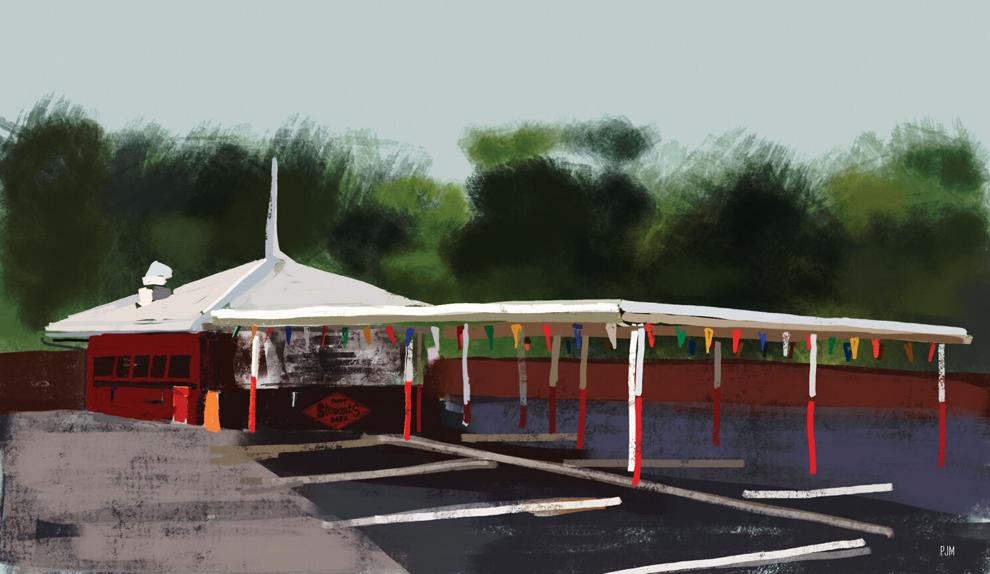 In 1998, Maloney got a call from the manager of Dishwalla, saying their drummer, George Pendergast, was hurt. Would Maloney want to tour with the band (and Sheryl Crow)? Pendergast would start the show until he could play no more, and Maloney would then step in. Which, he says, was funny because he was several inches taller than Pendergast and had to pack himself into a much smaller drum set.
Eventually, Maloney took over the tour and played with Dishwalla for the next nine years. Over the same timeframe, Maloney also toured with Tonic; Dishwalla, he says, fell victim to the age-old problems that plague the music industry—money started coming in, and with it the suits who see a product and not the music. The band couldn't withstand the pressure, and they broke up.
Maloney says he's not bitter, at least not at his former bandmates (at least one of whom he patched things up with a year ago). He just hates that the business side of music often draws the worst kinds of people and creates irreparable havoc. On the upside, though, Maloney still got to be a professional musician.
Post-Dishwalla, Maloney got involved in tours featuring several acts that were major players in the early 1980's neoromantic movement. He toured with bands (and members thereof) like ABC, Belinda Carlisle, A Flock of Seagulls, Naked Eyes and Human League.
Later, Maloney became the bandleader on the 38-month Dancing with the Stars tour of the United States and Canada. He won the job after an audition in Los Angeles. The tour supported around 80 people between the cast and crew and traveled from arena to arena. After four tours, the production was downsized, and DWTS now tours with prerecorded tracks and no band.
He's also played with Spandau Ballet, Nina Hagen and Howard Jones, and for legends like Wayne Newton, with whom Maloney says he'd never want to mess.
"He's a really big guy," he laughs. But the consummate professional, nevertheless.
And if Maloney has one quality he says was always his professional strength, it was a sense of professionalism instilled in him by guys like Tony DiNicola.
Over the years, he says, he has noticed a few things about musicians. The main one is, the ones who work regularly are the ones who invest in their craft, rather than in gear and image.
"People ask me what length drumsticks I use," he says. "It's not about that."
The ones who get hung up on which brands and labels are "the best" are never the ones he's worked with, he says.
Paying attention to craft, however, has always been part of Maloney's game. Remember that art stuff from earlier? Well, Maloney never gave it up, he just didn't pursue it professionally until he hung up his sticks of undisclosed size last year. While on his many tours, Maloney would sketch and keep up his artistic eye.
Then he had a son, Curtis, now 11, who had an iPad for school. Maloney started fiddling with making art on it and immediately learned how much he loved it. Also, there was the added bonus of not having potentially toxic painting supplies in a house with small children. He primarily uses an app called Procreate, in addition to Sketch 53. He alternates between using a stylus and his finger.
Maloney is married to Susanne, his high school sweetheart—the two went to prom together as students at Lawrence High School. They also have a 10-year-old daughter, Maya.
After retiring from the music industry—it was time, he said—Maloney ventured into making and selling prints of his artwork, largely through his website, petemaloney.org. Maloney's artwork is soaked in nostalgia. Titles like "Circus Drive In" and "Phantom Telephone Booth" evoke images of things not too often seen anymore. Other images like his rendering of a Stewart's restaurant and his top-selling "Brooklyn Nights" have a gauzy dreaminess that actually feels like looking at a memory.
It's not much of a stretch to say that Maloney is trying to paint the soul of something rather than the thing itself. His images are darkly impressionistic rather than photorealistic. Interpretive and personal. He throws this approach to finding the soul back to Tony DiNicola, who "taught me to give 200 percent," he says. With his music, he always played from his heart, eschewing trying to play to impress. It was more feeling out the music than trying to direct it like a traffic cop.
And money is not the point either. Drumming earned him a good enough living to live in northern California. The paintings, he says, are expressions of who he has been his whole life.
And by the way, none of that is to suggest that Maloney doesn't care about technique. About a lot of digital art, he says, "there's nothing painterly about it." Translation: Maloney doesn't want to make graphic art, he wants to make more classical art that "has a soul to it."
Maybe the best way to put it is how Maloney himself puts it on his website: "In a nutshell, I draw and paint the same way I play drums, pure and full of feel. Technique is only a tool, feeling and soul is art."