Teachers love it when their students are success stories and ready to embark on the next phase of their lives. But for Lawrence High School English teacher Erica Ingram, the upcoming graduation of Graham Walter will be bittersweet.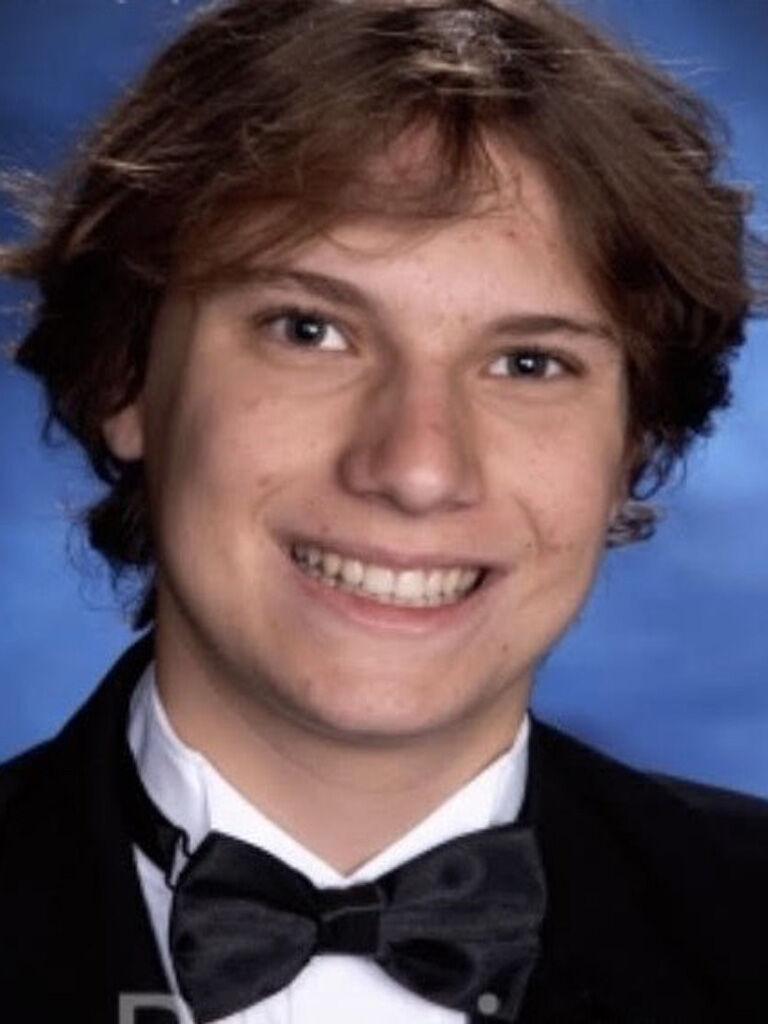 "Though I wish him all the best in his future endeavors," Ingram said, "his presence here will be sorely missed."
And why would that be?
Cardinals football coach Rob Radice puts it in perspective.
"Graham is one of the reasons why coaches love to coach," Radice said. "He always puts the team first and leads by example. He always gives 100 percent in practice, games and in school. He is very unselfish and is one of the most well-rounded student-athletes I have had the pleasure of teaching and coaching in my 32-year career. Character, outstanding work ethic, strong values, great leader, compassionate, committed, respectful toward others, are all just a few of the traits Graham possesses."
Wow. It's no wonder Ingram feels his presence will be missed.
It's also no wonder that Graham was the Cardinals honoree at this year's 61st Annual George Wah Scholar-Leader-Athlete Awards Dinner, hosted by the Delaware Valley Chapter of the National Football Foundation and College Hall of Fame on March 12 at the Princeton Marriott at Forrestal.
"This means a lot to me;" said Walter, who is headed for Rutgers next year. "It felt like the accumulation of all my hard work paid off, and it was a great honor to be selected to represent my school at the event. More importantly, my recognition in this award helps further encourage the youth in Lawrence's football program to embody the principles of leadership and good character."
Those are qualities that Graham has displayed since arriving at Lawrence as a freshman, both on the field and in the classroom. His schoolwork is so important to him, that he gave up a sport as a freshman. Focusing on just football and lacrosse, Walter has been solid at both; while making enough time to star in academics as well.
"It was a tough adjustment for me at first, particularly in my freshman year, where I tried to balance three sports on top of a rigorous school schedule," he said. "Over time, (budgeting time) has been ingrained in me, but utilizing time management strategies has really helped me balance all of my activities. I had to make some sacrifices and evaluate my priorities, but that is a necessary step in balancing responsibilities and activities."
Walter is entering his fourth year of lacrosse as a defensive midfielder. He helped Lawrence to the CVC Patriot Division crown as a sophomore. In the fall, he was a four-year member of the football team and became a two-way varsity starter at linebacker and tight end as a senior. He made three catches for 49 yards and a touchdown on offense, and defensively had 25 tackles, a pass deflection and fumble recovery.
"Graham did not come off the field," Radice said. "His motor on the field never stopped running. He's an avid lifter who trains year-round to prepare himself. He is the consummate student-athlete who makes coaching a pleasure. He is well respected and liked by his coaches, teammates, teachers and his peers. He is the type of person you love to coach and love to be associated with. He makes the people around him work harder and is a true leader."
In looking back on his proudest gridiron moment in high school, Walter felt it was against West Windsor-Plainsboro in the third game of his senior season, when he helped his team to a come-from-behind, 28-26 victory.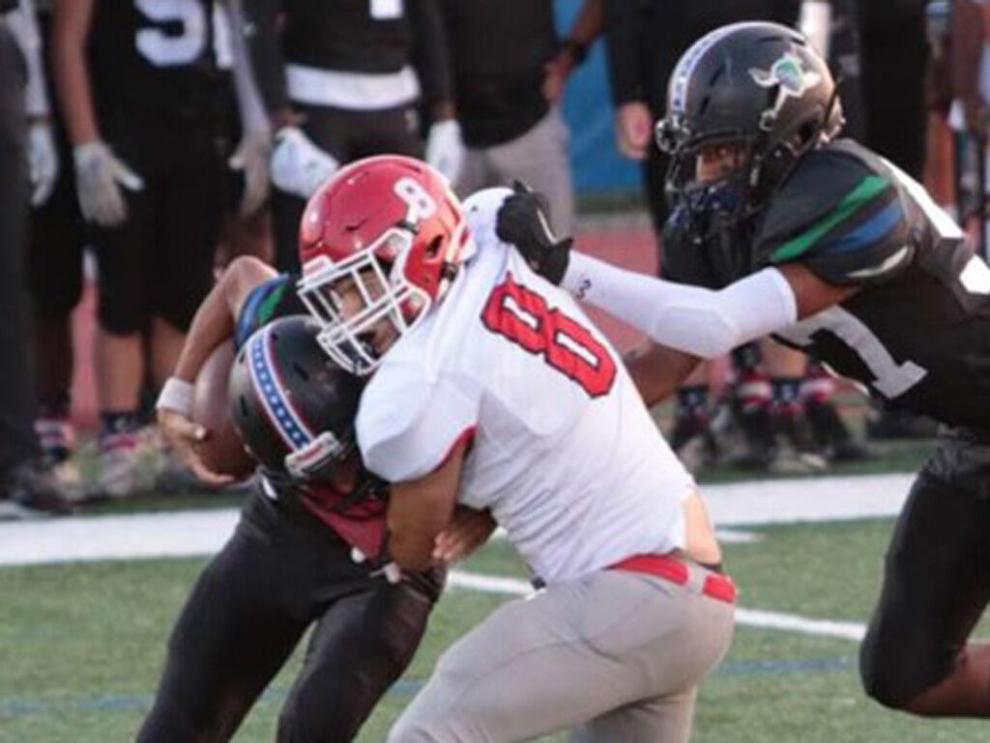 "By halftime we were down (20-7) and admittedly, I was very nervous we would not pull away with it," Walter recalled. "But, coming out of the half, after discussing what we needed to do and encouraging each other, we came back in the second half and pulled out a miraculous win. I was beyond proud of my team for finding hope and solutions in adversity; ultimately rallying together to get our second win of the season."
That thrill came on a Friday night, but by Monday morning Graham was back in the classroom hitting the books. He holds a cumulative grade point average of 3.88, while taking AP courses in Economics, World History, US History, English, Science, Computer Science and Statistics. He scored a 29 Composite and 31 Super score on his ACTs; and is a member of the National Honor Society.
"Graham is a hard-working, determined, insightful student," Ingram said. "He is an extrovert who always participated in class discussion and voiced his opinions on literature as well as current worldly issues. He is an honest and courteous young man, yet these descriptive words do not do Graham justice. He is the student every teacher wishes they had in their classroom. He is kind, helpful, caring and above all a leader and role model for other students."
Walter's interests go beyond learning and playing sports, as he enjoys helping others as well.
He was a member of Lawrence's Student Leadership Organization and was class vice-president as a junior. It didn't stop there, as Graham was ambassador for the Read Across America Program and a From Me to You Project Committee Member/Event Planner. He currently works at New Balance store as a retail sales associate.
The busy man was also a project designer/leader in Lawrence's STEM Academy, for which he developed a website that provided in-depth fixes for Zoom and school computers for district students. As a member of the Fourth Estate, he wrote for the Lawrencian school paper, where he co-authored the two most viewed stories one year.
"Graham understands what it means to give back to his community," Ingram said. "He is active serving food to needy families; as well as participating in Read Across America. His acts of selflessness are a testament to his character."
For Walter, doing those things are merely a pursuit of happiness.
"I love helping other people; whether that be encouraging someone to hit a tough set in the weight room, tutoring someone, or reading to kids in the district and embodying the ideals of a scholar athlete," he said. "Any type of volunteering or assistance makes me feel really fulfilled and happy, knowing I am making a positive contribution to my community."
Walter plans on following a pre-law track at Rutgers while studying something in the humanities. He credits "my immediate and extended family" as making the biggest impacts on his life; giving praise to Radice and his assistants, Nate Jones, Kyle Yansick, Tommy Reardon and Nick Falkenberg.
"They have all greatly helped in shaping the athlete and person I am now," Walter said. "I am extremely grateful for everyone who has supported me and encouraged me to be my best."
And Graham took that encouragement and ran with it.
"He ranks," Radice said, "as one of the top student-athletes that I ever had a chance to coach and be associated with."
And to paraphrase Ingram, he will indeed be missed.