Council members Chris Bobbitt and James Kownacki face no opponents in the Nov. 2 election and are assured re-election to the governing body.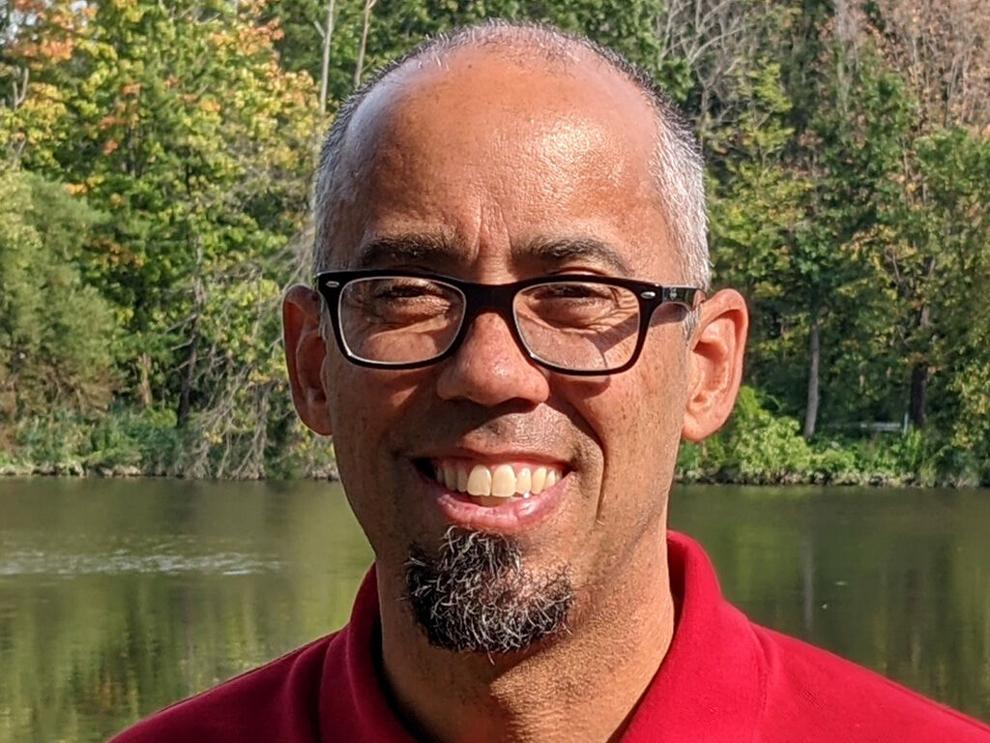 Bobbitt has lived in Lawrence for 17 years and has been a councilman since 2015. He has served as mayor once from 2018 to 2019.
He is a licensed architect with his own office and has been practicing architecture for over 20 years. Bobbitt went to Brentwood High School in Los Angeles, California, and graduated from Stanford University with a degree in urban studies with a focus on architectural design.
Bobbitt then earned a master's in architecture from the University of California at Berkeley. He is the council liaison to the Affordable Housing Board, Growth and Redevelopment Committee and Environmental Green Advisory Committee. Bobbitt is also a member of the Eggerts Crossing Civic League and Sustainable Lawrence.
Kownacki has lived in Lawrence for 25 years, and retired from the Ewing-Lawrence sewage authority after 25.5 years. He is retired from the United States Marine Corps reserves and U.S. Army reserves, with 24 years of service.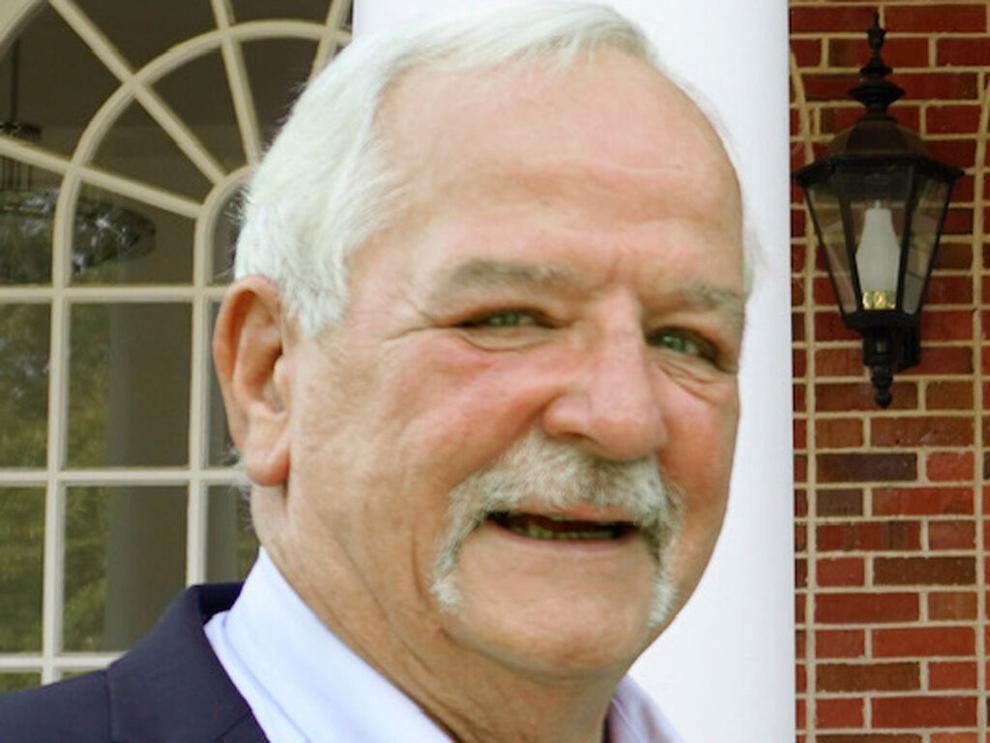 Kownacki was reelected in 2018 and served as mayor in 2000 and 2021, and currently sits on the Lawrence Township Planning Board.
Other activities include: a member of American legion Post 414; sitting on the board of directors for the 112th Field Artillery Association; and member of the board of directors for the Ewing-Lawrence Sewerage Authority.
He is also a member of the Lawrence Township Public Safety and Patriotic committees, and he is council liaison to the Recreation Committee.
Both councilmen agreed to answer questions posed by the Gazette involving several issues confronting Lawrence Township over the course of their coming term. Their answers appear below.
1. Why do you decide to continue serving on the township council?
Bobbitt: I continue to serve because I believe there is still work to do when it comes to supporting our local business community, continuing our path to a more sustainable future, and addressing the variety of challenges that our community faces.
I enjoy working with my colleagues on council as well as the hard working and dedicated municipal staff. Serving the residents for the past six years has been an honor and a privilege.
It can be challenging at times, but I have grown to love and appreciate the passion that we all share for our home "where nature smiles for 22 miles."
Kownacki: It has been and honor to serve as a Lawrence Township council member. For the almost 12 years I have served, I have enjoyed talking and working with the residents of the community.
2. How should the town encourage construction of more commercial ratables and also attract more businesses?
Bobbitt: I believe that the role of government, especially at the municipal level, is to create a favorable environment for residents and businesses to succeed. First and foremost is having a municipal staff that is professionally competent, applies the rules fairly, works with businesses, and uses those three skills to creatively solve issues while keeping the needs of the community in mind.
Over the years, I have received feedback from businesses telling me that what they appreciate about working with the township is that you know up front what you need to do. Removing the uncertainty of dealing with the township through clear expectations and open dialog allows business owners to focus on running and growing their business.
Kownacki: Just look at all the work the township has done in the past six years. This includes the Brunswick Ave nue redevelopment landscape project; the revitalized Lawrence Shopping Center; Enterprise Avenue industrial redevelopment zonel; Colonial Lake open space by the Colonial Bowling Alley; and solar panels installed at the Lawrence Senior Center.
3. What are some challenges facing the township that you believe deserve more attention?
Bobbitt: There are three challenges that I've been thinking about over my last term on township council, and they've become even more clear to me during this pandemic.
The three are mobility, the changing ways we live and shop, and the effects of climate change on the township.
During the pandemic, I had time to walk, run and bike through the township and discovered how difficult it can be to simply walk to the post office or library from Colonial Lakelands. Despite the best efforts of the township and county, we have a long way to go to create safe routes for residents of all ages to get from place to place without driving.
Our community is almost built out but the need for affordable homes for a variety of living situations will continue. Our response to this basic human right will require creativity on our part as well as conversations with our state representatives.
We also are changing our patterns of shopping with more of it occurring online. Lawrence will feel the impact from the struggles of our brick-and-mortar stores to the desire of neighboring West Windsor to build, according to the West Windsor and Plainsboro News, "approximately 5.5 million square feet of warehouse and distribution facilities" and other uses near US-1 and Quakerbridge Road.
Finally, the effects of climate change on Lawrence are already being felt as the last two storms showed us all.
The township has benefitted from participating in the Sustainable Jersey program as it has spurred us to install more efficient lights and HVAC systems that reduce our energy use in municipal buildings, saving the township money.
There is still more work to be done but it's a wonderful feeling to have started the journey and to be recognized by the state with the Governor's Environmental Excellence Award in the Climate Change and Clean Air category.
Kownacki: At this time I do not see any challenges that the township cannot handle.
4. Over the past year there has been a lot of talk about addressing racial inequality, including making changes in law enforcement. As the recent census results show, Lawrence is an increasingly diverse community. What are your thoughts about this issue?
Bobbitt: I am happy with but not surprised by the town reflecting the growing diversity found in our state. My family and I chose to move to Lawrence based on a New York Times article that described people from various backgrounds living and working together and sharing a feeling of community spirit.
The police department reflects our community as many officers grew up in Lawrence and have a deep understanding and appreciation for it. Sometimes, as I discovered as Mayor, tensions bubble to the surface and become damaging to the community.
When we see peaceful marches through the township asking for us to do better, we need to reflect on what is being said and think about how we can make every resident feel that they fully belong to our community.
Kownacki: The Attorney General has put out order's that all chiefs of police have to follow.
The Lawrence Township chief and our township manager (Kevin Nerwinski) have been working on this. All police officers have gone through training on this matter. Also the township manager has had all township employees go through training.
5. How would you work to help control municipal taxes? Are there any areas of the budget you feel need to be looked at?
Bobbitt: I have always worked to be a good steward of the township budget delivering the best value to our residents and businesses. As many are aware, the municipal portion amounts to less than 25% of the total property tax bill with the rest being passed on to Mercer County and the school district.
Every spring, council listens to the department heads present their budgets and explain the challenges they see for the upcoming year.
Having those honest conversations has given me insight into the creativity that they use, from cross-training employees and leveraging the skills of other departments, to deliver the most bang for the buck.
I have an admiration for the dedicated men and women that work for the township and the value of the services that they bring to the residents every year.
Kownacki: The municipal manager presents council with a budget. Council then reviews his proposed budget—we go over line item by line item. We are always looking at ways to help residents of Lawrence Township on taxes by keeping them affordable and stable.