Talia Schenck and her 244 career goals have departed for Princeton University and five other players graduated from the Lawrence High girls field hockey team that won the 2021 Mercer County Tournament championship.  
But if the past three seasons have done anything, they have given the remaining Cardinals an attitude that they can win games no matter who is on the team, and who isn't.
"Expectations are definitely something we've learned to have," senior goalie Abby Duncan said. "There's a lot of unknowns but what I'm hoping for is a winning season. If we could win a couple county games that would be great. Winning counties is still something you hope for. If we could pull that out two years in a row, I'd be amazed, I'd be very impressed with us.
"Obviously expectations are still high with us, but we can't concern ourselves with what we were last year. We just need to think about being the best this team can be."
While the Cardinals remain confident in their abilities, the rest of the Colonial Valley Conference is feeling it's time for revenge against what will be a young squad. It's never easy to lose one of the greatest players in Mercer County history, no matter what the sport, and coach Megan Errico knows that the whispers are out there that Lawrence is no longer a threat.  
But despite taking a new job as a counselor at West Windsor-Plainsboro South –  meaning she's not in the same building with her players – and despite having a young family she would enjoy spending time with, Errico is returning for her 10th year.
"It would have been a good time to go out because of that stuff," Errico said. "But I don't want it to be the narrative that 'Oh, Talia graduated so you left.' I wanted to come back and coach these girls. A lot of our girls played hard core during the summer, which is great."
With that being said, Errico added that "I wish I had more of an answer about what I'm looking at. We have two stellar goalies. Abby Duncan is returning and Tess Adolf was our JV goalie last year and she put in the work. All four of my returning seniors were starters, so that's really exciting."
Duncan was in goal for 17 of Lawrence's 23 games last year and made 143 saves, including 17 in the MCT quarterfinal against Lawrenceville. She will be called on in a big way as the Cardinals defense will be key while the offense finds its stride in the early going.
"We lost three defenders, but I think we do have a lot of people who can fill these gaps including some rising sophomores," Duncan said. "A couple of girls are back who were playing all winter and they look good, from what I can tell. They will definitely be a key component."
Also returning is Emma Quattrocchi, who collected two goals and 11 assists and was referred to by Errico as "Talia's left-hand man, if you will."
"Emma's really quiet but she's a strong player," the coach continued. "She's also an incredible softball player and she's gonna step up to the plate for us. Emma will be one of our best players."
Rebecca Maccaroni and Riley Burns, who had five goals and three assists, also bring senior experience back to the team. Maccaroni was lauded by field hockey guru Joe O'Gorman as Lawrence's most unsung player last season.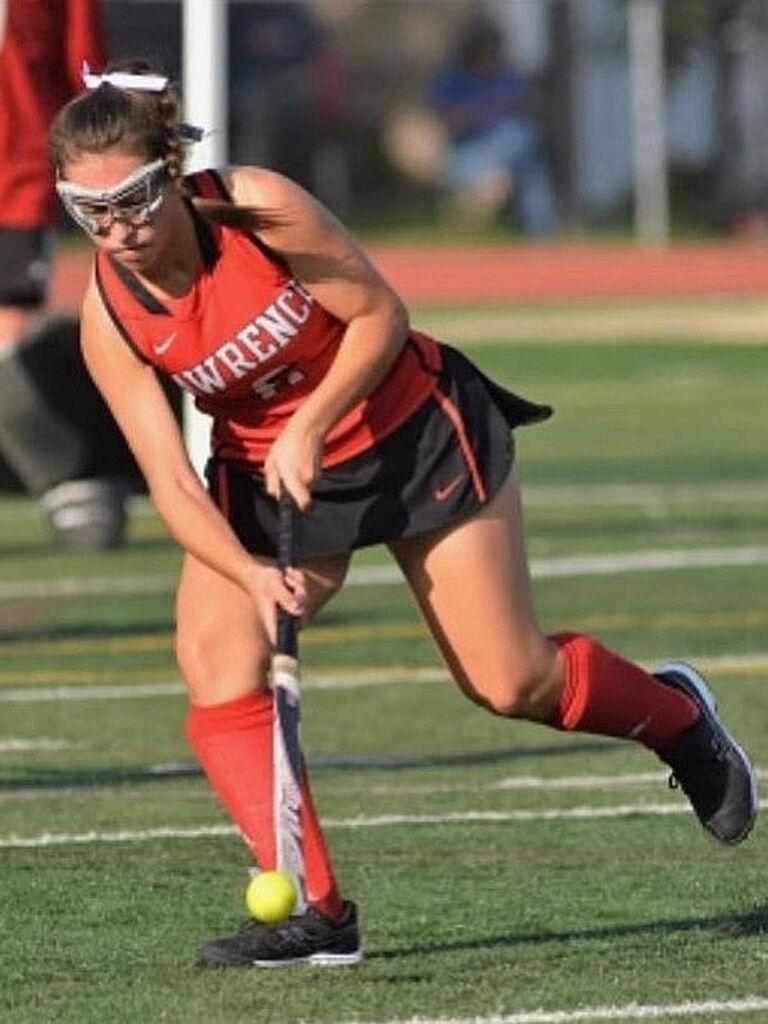 "Rebecca has come a really long way and ended up starting last year," Errico said. "She'll be a stellar part of our defense, and we also have Riley Burns, who played midfield for us."
An underclassmen to watch is sophomore Caroline Rotteveel, who was second on the team with 11 goals and six assists as a freshman.
"Caroline Rotteveel looks absolutely incredible and is going to be incredible," Errico assured. "I was at a summer practice watching her and I was just in awe.
"Also, (junior) Camille Jones played defense last year. She was probably our first off the bench. I'm looking for her to be a starter."  
Junior Alex Murphy also looks improved after playing right forward last year.
"Even at just the few practices I saw this summer, I saw a different kid shooting at the goal than last year," Errico said.
The coach expects to see a lot of different things from her returning players. Obviously one person alone will not replace Schenck, who actually did the work of many. The superstar dribbled upfield, created her own shot and, more often than not, scored. But she also passed it off at times, such as setting up Rotteveel for the game-winning goal against PDS in the MCT final.
"We have to find other ways this year," Errico said. "Yes we need girls to step up and score, but we're not gonna have that cushion like we used to. I always knew Talia was gonna score no matter what. Whether it was one goal or five goals. We have to develop girls who can score.
"It's interesting. The girls relied on Talia a lot so they could breathe a little easier knowing she was their teammate. But at the same time she also taught them a lot. A lot of times they would half off to her, or not take the shot because they knew she would do it. Now there's a lot of girls that can do it. It wasn't because she wouldn't let them, but they had confidence in her. So they've learned from her. Now we can see what some of them can do without always relying on her."
Duncan has a refreshing way of looking at the season. She doesn't refer to it as a rebuilding year, but "a new opportunity."
"Talia was an incredible player and still is, I hope she does great at Princeton, but we also still have a lot of talent on the team," the goalie said. "I think we're gonna do OK. Obviously we're not gonna be the same. I think that people are gonna have to do a lot more now that she's not there and I think a lot of people will shine through."
Errico is spot on when she says this year is an unknown. For four seasons, the Cardinals game plan was to basically let Talia do her thing to the best of her ability.
"What are they going to bring to the table?" the coach wondered. "I get it, because I've coached without Talia. They never have played without Talia. So they had that time with her and they could take it and enjoy it, and now they have work to do."  
One thing Lawrence has going for it, is that its holdovers have experienced winning and know what it takes to claim a championship. They also know how to play in high-pressure games. Besides the MCT, the Cards won two Central Jersey Group III games before falling to eventual Group III champion North Hunterdon.
The goal now is to prove they can play in such contests with a returning cast of players who each hope to take their game to the next level.
"The girls know Talia's a once-in-a-lifetime player and we were lucky to have that at Lawrence," Errico said. "Our girls were never like 'Oh, Talia, Talia,' like they were jealous of her. They took everything she had to offer to them. They want to keep her legacy going now they know how it feels. I keep telling them once you have a taste of it it's pretty fun."
And now they want to taste it on their own.
"I think the girls want to prove it wasn't just Talia," Errico added. "There are always those rumblings. They hear things, they have friends on other teams. So there's something to prove in that sense."  
Duncan summed the mindset up succinctly.
"It all kind of balances out," she said. "Now it's like 'Guys we're the ones that gotta go beat them now.' We want to stop all this talk that we were just a one-man show and we want to go out and beat them again.