At only 23, Eshaya Draper aims to be the ambitious and extremely young man taking charge. He is the new operations manager for Lawrence Township Public Schools, a position under the Superintendent's Office.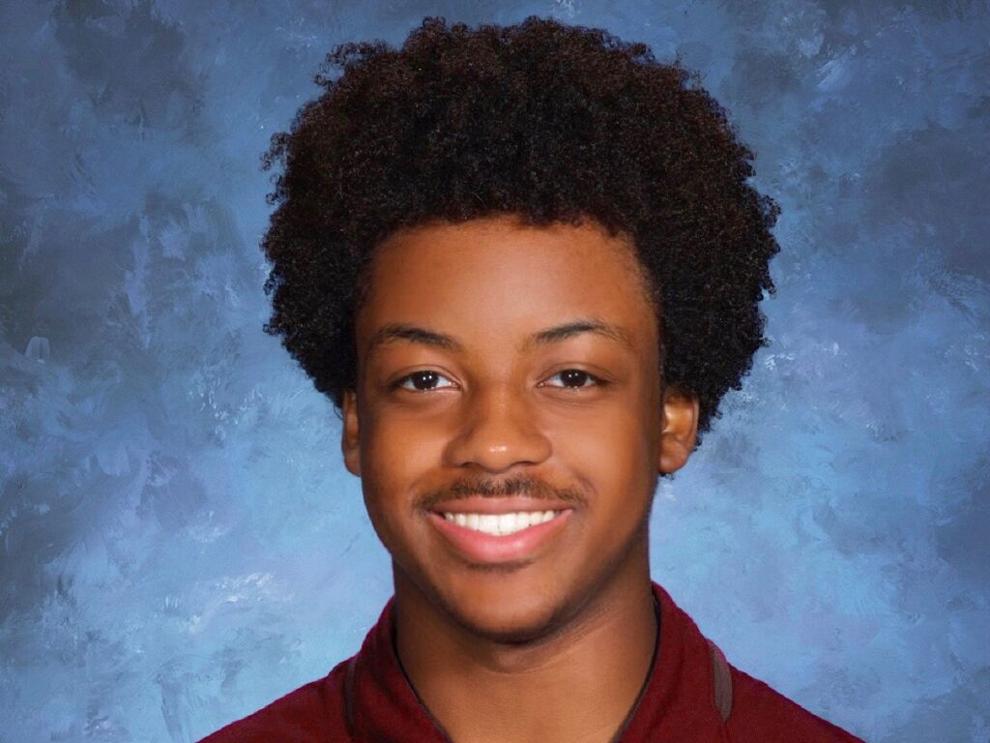 Draper started on April 27, succeeding Lana Mueller, who retired May 1 after 26 years of service.
"I think I grew up with a lot of background in the arts, and performing arts, specifically.So that was always a joy, and I enjoy seeing any type of arts-related things go on," he said of his original direction for a career. "But I feel like I always had a natural inclination to go this route. It's funny to see it come to fruition like this."
Right out of high school in New Brunswick, he began working in the same district he grew up in, calling it an "amazing experience" that he had anticipated since childhood.
"I knew from like a kid that I always wanted to give back to the community," he said, always hoping to help out in academic affairs. "But I think a lot of it can be attributed to my mother."
Draper has an associate degree in liberal arts and communications from Middlesex County College, and is currently earning his bachelor's in communications from Thomas Edison State University in 2022—an occupation change he had never considered.
"It wasn't until I was getting through college and my mom really was my guiding light, she was like, 'you haven't considered this, what do you think about this?' I was like 'huh that's interesting, I'm not really sure what goes into communications,' so she really helped shape my trajectory and my path forward. Without her, I don't think I would have even known to have school in communications," he said.
His eyes opened beyond just the world of the arts, his mother brought up the skills Draper possessed that made him destined for engaging with others on a daily basis.
"I think she knew it was the right fit for me, especially how much I like talking to people, and how much I really like meeting people and really fostering those relationships and making sure things are going perfectly," Draper said.
During his final years of high school, his mentor, Lee Neamand, allowed him the "rare opportunity" to work in the district. Neamand was the supervisor of fine, visual and performing arts and is now the director of basic skills and compensatory education for New Brunswick.
Alongside the familial support, Draper was professionally uplifted as well, using his talent for talking to continue down the most fitting path.
Monitoring excitement for the professional program New Brunswick P-TECH, he used to get people to open up for interviews through "back and forth engagement" that eased the daunting process for the subject.
"When you're interviewing, whether it's a teacher or student, they're a little bit harder at opening up, and feeling comfortable, especially if they're getting interviewed," he said. "I've always felt like it was super easy to break that barrier, make them feel comfortable, make them know that it's a safe space and that they can express their opinions freely. My mom was like, 'that's a skill that not a lot of people have.'"
Draper currently juggles working with finishing school, utilizing time management and scheduling to keep his professional momentum going.
He said he views procrastination as "everyone's worst nightmare" and "the biggest enemy of anyone," so balancing the two objectives at a young age is of utmost importance.
New Brunswick, in his eyes, helped to make that a reality.
"It's a school district of a much larger size, so the issues are sometimes extremely severe. I think some of the difficulties and the hardships that I dealt and had to manage in New Brunswick, when I come in here, it really makes me have a different outlook on a lot of things."
"Going through and enduring a lot in New Brunswick I feel like has hardened me and made me pretty seasoned, so especially when I'm extremely young, and I might not know what I'm doing here, I spent the last five and a half years in another school district," he said.
In his previous district, he used to have a big hand in the graduation ceremony for high school seniors. Prepared for the planning stages, he came to Lawrence in the spring, where Draper was met with quite the shock.
"I think the biggest hurdle that I was maybe afraid of was the graduation... but everything was covered," he said.
The team in charge proved to be self-sufficient, so much so that "very little input" from the new operations manager was needed to make the ceremony a success. It became the start of a smooth introductory period that transitioned into generally getting ready for the school year.
"The summer has been full of planning, and I think I really value that on a really different level on how thorough and involved that Dr. (Ross) Kasun, our superintendent, makes everyone in the community be," Draper said. "It's really incredible that the communications are so transparent that you know what's coming way in advance, and there's no blindsiding, and I think that it's incredible. So this summer was extremely fun and full of stress, but fun stress."
His favorite aspect of the job is talking with the community and parents, which helped him learn more about the township as time went on. Draper thought he knew Lawrence's story before working in the district, but everything continued to unfold, showing him the value of local history.
"Everyone is so involved and everyone cares so much about the community, and wants to see the community drive. It's amazing to be a part of that, it's such not only school spirit, but township spirit," he said.
With the pandemic ongoing, Draper said he is is intent on making Lawrence the best it can be under the circumstances.
"The overarching mission for the new school year is to make sure that we are both functional efficiently and as safe as possible for all our students, and all families, really, making sure that every plan that we're putting out and every procedure that the school district has, we're not putting any families at risk.
"Regardless of anything else that could be going on in the world, we just want to make sure that the environment is as conducive to learning for students as possible, but also, when they go home, they can continue that learning and then continue being as safe as possible without worrying about the status of COVID and everything else," he said.
Draper spoke highly of his predecessor Lana Mueller, as well as her proactive approach to communications that created a "foundation" for him to continue building upon.
"It was almost heart-wrenching to see her go, and I was only spending a week and half, two weeks, with her, and I was feeling emotional when she left. I think we would've been an unstoppable team, and just seeing how much everybody in the community respected her, not only among staff and students," inspired him.
"She really set up the path so the path of success is already there," Draper beamed. "This is the best torch that I could've received from anywhere."