The COVID-19 pandemic has had a strong impact on municipalities over the past two years, and Lawrence Township is no exception.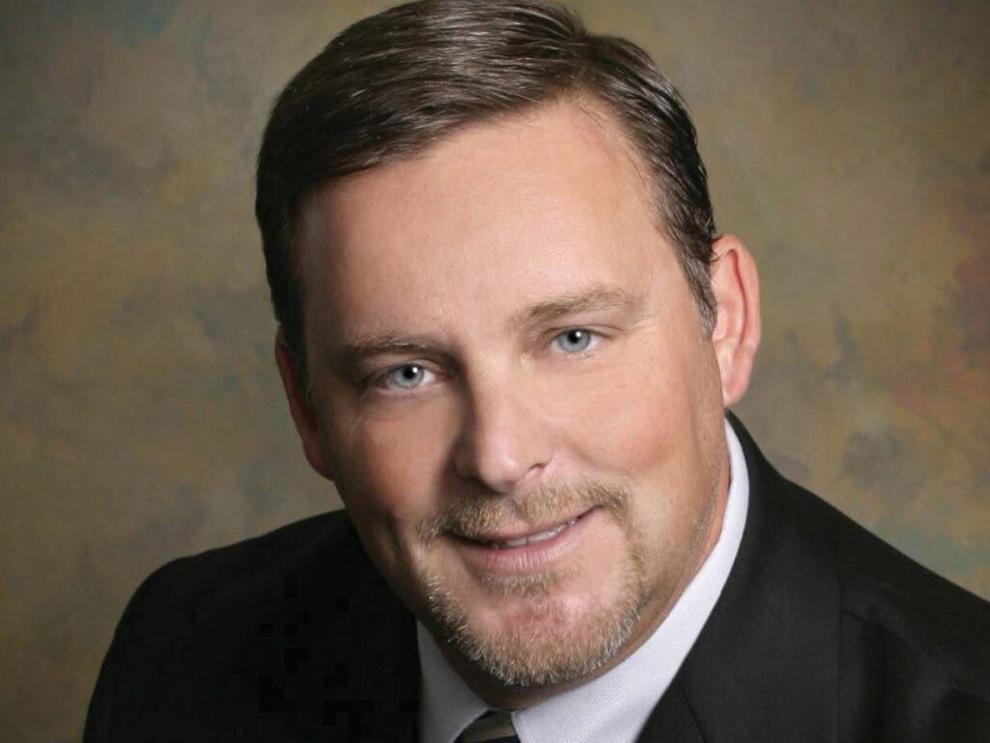 Commercial and residential property values, township revenues and expenditures, development and township operations are all areas that have been affected by the pandemic.
The Gazette recently sat down with Municipal Manager Kevin Nerwinski to talk about these issues and a number of other things going on in Lawrence Township.
Below is the first part of a Q&A based on the interview with Nerwinski. It has been edited for length and clarity. The second part will run in next month's issue.
The pandemic
Lawrence Gazette: Talk to me a little bit about the challenges of COVID and how the community is dealing with it now that we were kind of moving into the endemic phase?
Kevin Nerwinski: Well, I'll start off by saying that when it first came about two years ago, it was a completely unknown situation. None of us dealt with this in our generation, and many generations previous. So there was no handbook to look at and say, "How do you deal with a world health pandemic like this?"
 For me personally, that had an effect of like, "Okay, let's be very conservative with our moves because we don't know how long this is going to last at all, and we don't know how much pain it's going to put on our municipal budget and the community." 
So the initial approach was based upon more of a concern of the fear of the unknown. As we started to get through it—more a year into it—there was less of a sense of the unknown, because then the federal government came out with the financing package. 
We kind of knew, "Okay, we're not going to be left on our own with regard to this." We started to continue to look forward but in a very much more conservative approach than we had in the past. 
Now we are two years into this. I think I said in my budget message this past November. I think we were all feeling kind of good, like there's a light at the end of the tunnel. We're going to be out of this.
And then all the sudden Omicron hit, and we were back in it in the thick of things. Again, much of not knowing what the consequence was going to be, how long it was going to be. We were less concerned about finances, because we've already been through more than a year, and we kind of weathered that storm. 
There's really no super confidence that it's all going to be over soon. We just don't know. We hope so, but, that's got to always be factored into any municipal official's mind in terms of planning for the future. We're not out of it. 
LG: Was there an effort to help provide vaccinations to the community and testing and those types of initiatives?
KN: The health department has been working nonstop for two years. I think they're actually out right now doing a vaccination clinic. Weekly we were reaching out to the community doing vaccinations. Not the testing aspect, because the testings were being kind of handled either by private companies or on a broader sense from the county. So we were more focused on education and vaccination. 
LG: Does the town have any kind of vaccination mandates for employees?
KN: No, and that was my decision. I didn't think it was necessary, because I saw how our municipal employees were responding to the safeguards that we put in place.
 I think the message was clear from me and the department heads. Our main goal is to keep each other safe, so we can continue to provide the services that the community expects, demands and needs. We were all on point with regard to that. 
If I felt there was a lack of respect for the virus to the point where it would impact the proper functioning of our government departments, I would have thought hard about it, but it wasn't there. I often say in public, we don't do things because other towns do things. We do things because of the information we have and what's best for our community. And so for me, I thought that what we were doing was appropriate for our employees.
The 2022 budget
LG: Moving on to the municipal budget. I guess there's a number of things going on that could potentially impact the budget. I think a lot of them are offshoots of the pandemic—there's a lot of price increases, supply line problems and inflation. How have they impacted the township's finances. 
KN: We're definitely very aware of what's happening around us. Inflation impacts the cost of living, which will have an impact on union negotiations and mandatory salary increases, and if they're higher than they have been in the past, that's going to affect our budget. 
Supply chain issues, we've not had a negative impact yet for the things that we do in local government. So we haven't felt any pain or strain from that issue. 
We do think that the price of gasoline is going to affect us, so its a good way and a good time for us to shift over to electric vehicles. We've got two now, and we have two more on the way. We're adding another (charging) station and they're working out great. In some sense it's pushing us to the future a little bit faster than we want it to, which I think is a positive as opposed to a negative.
LG: Are the electric vehicles more on the administrative side, or are there any being used by the police department?
KN: No, you know what? It's going to take a while, because there's certain standards that have to be met for police vehicles and they are used 24 hours a day.
It would be hard to keep  them charged and hard to keep them serviced. So they're not there yet, but we have inspectors using the vehicles. Our engineers use the vehicles. The inspector that's out on the road is obviously only going local, right? It kind of really makes sense. So we're definitely going to expand it for those uses. 
LG: Where does the budget stand in terms of taxes? (Subsequent to this interview, the budget was introduced on March 15 with a 3-cent tax increase.)
KN: We're in the middle of the budget season now. We've completed our department head presentations to counsel and so councils opportunity now is to consider the budget package that we provided. 
It provides for a 3.5 cent increase in taxes, and council can look at it on a line item basis and ask, "Can you get us down to three cents this year?" 
And then we have to do the work to determine whether we can do that. That's kind of where we are right now. Those talks will become more public in the next month or two.
Last year we delivered a budget that was actually less than the year before and provided for no increase. That's not sustainable. But we thought it was important to do that as a message to the community that we know you're going through difficult times and we're going to tighten our belts and do the same.
But there are fixed increases to the budget to the tune of like $1.7 million that we have to just deal with at the beginning of the year. You know what I mean? It's just there, and so we try to find ways to minimize it. 
Those are real issues that we have to deal with, and this year I think we have to have the mindset that we don't want to dig ourselves into too big of a hole. Saying zero increase this year and then hitting people with a 6-cent next year— I don't know if that's proper or responsible. 
LG: How much is the budget proposing to draw down on the surplus to help mitigate taxes. That's one strategy towns sometimes use. It's not really a wise strategy. 
KN: Yeah, it's not. That happened to us about 10 or 11 years ago. People look at our surplus balance and they don't see all the benefits that it provides us. They want to see us use it, and using the surplus as a budget tool each year will mean that in five years, you'll see half the surplus that you saw last time, because not only are you having to pay again the same amount that you used, you're going to have to pay another amount as well. It will vanish. 
What we try to do is come up with an amount to use that we are confident that we'll be replaced or regenerated by the end of the year. And it's not an insignificant amount of money. It's $7 million dollars or something like that. 
LG: Is it true that if you use too much of the surplus, the bond rating companies will lower your bond rating, which means that it will cost you more to borrow money?
KN: Exactly right. In 2010, I think that we had $30 million in debt paying down bonds. You put that towards what our surplus was, which was maybe a third of what it is now, and when you're rated that's not a good rating. 
So when you go out to bond for things like the road improvement program every year for a million or two million dollars, you're not getting the best rates. Instead of 1%, you may be getting 2.5% or 3% and the difference is hundreds of thousands of dollars over the life of the bond. 
So it's to our great advantage, regardless of how tempting it is to use it, to preserve that surplus and build upon it. 
Number one, for a rainy day—which we used during year one in the coronavirus, and we went in more than we normally would, but it also sustains us long-term because we are at the highest credit rating that we could be right now. 
I get that question a lot—"Why do you guys have so much money?" It's not, it's not like household finances. It's not like you and I. We look up our savings account or checking account and see that we have got a whole bunch of money here, so let's use it. 
We have the same expenses every year that are increasing every year. So to use the surplus and think that you're not going to have to pay it (back) next year is not wise. 
Residential and commercial property values
LG: Residential property values have gone up quite a bit in the past few years. Does the township change assessments on an ongoing basis rather than doing a periodic revaluation?
KN: No, we don't do that. I think the law requires us to do it every 10 years. However, if there are properties that are undergoing major construction and major improvements, they will be reassessed at that time. But as a program overall, to try and keep up with the increases in property values—no, we don't do that. 
LG: The other side of the coin is commercial properties, which are going to have a difficult time—no matter how you look at it—because vacancies are at a high level. A lot of companies have realized that you can run a business with your employees working at home. That has resulted in a lot more commercial office vacancies.
KN: Yeah, we have some. We have a decent amount, but  not like some other towns that have much more for sure.
LG: In general, what can towns do about the situation with commercial offices? 
KN: Well, we do know that there is a forced re-imagination necessary for some of these larger corporate centers that we have on Princeton Pike and otherwise who are less than half filled. 
We know that the property owners are very mindful that we receive development applications and ideas from them to reimagine their present circumstance. In New Jersey, we are always going to have a housing need. It will just always exist, and people hate it. A lot of people hate to hear that we're always building houses, but there's affordable housing obligations that we must meet, and there are  housing needs that we must meet. 
That's what New Jersey is unfortunately. I love my state, but it's growing, and housing is always going to be a present need and our town is no different. I can imagine that some of these corporate centers are going to reconfigure to provide for some types of housing. People are living in smaller spaces. So I do think that there's probably going to be more opportunities for condos and apartments. 
The one thing that we have seen over the last five years or so, is that there's a definite need to provide housing for the college graduates who are starting their careers. They are finding it difficult to find a place in our town to start their lives. 
LG: I think that's almost every town. 
KN: Yeah, so there's going to be a response to that. There's some new developments that are coming along. One off of Spruce Street that is going to provide for apartments. 
The one on Linux Drive is going to be higher end houses, so I don't think that's going to satisfy in that need. But there's some other potential ones that I think will provide for the people who are not looking to live large, but to live in a nice community, but frugally.
LG: I'm not sure how somebody's coming out of college—with all the student debt they have—can afford a lot of the houses that are out there. I think a lot of towns are going to have to take a hard look at their master plans and reconsider some of the zoning and some of these commercial areas. Do you anticipate that happening here in the near future?
KN: Not in the near future. I think we just we just did a review of our master plan, and so we're pretty well situated with that. There's been no pressure or sense that we need to redo what we have planned right now. We look at it every six years.
LG: There is not really a lot of developable land left in Lawrence, except for maybe along 295.
KN: Yeah. Something is going to have to come down, and something new is going to be built for sure. 
LG: The only thing that developers want to build now is warehouses, and I'm not sure how many warehouses Lawrence Township wants to approve it.
KN: Considering what's potentially going to go up off a Quaker Ridge Road on the old Cyanamid site, I don't know how much more in the area there will be a requirement for warehousing. (Editor's note: West Windsor is considering a project that calls for the construction of 5.5 million square feet of warehouses at  the corner of Route 1 and Quakerbridge Road, acorss from the mall.)
The Amazon last mile site on Princes Road was a very contentious situation, but I think if you asked anybody with their hand on the Bible, whether they even know that that facility is even there now,  they would say no. 
LG: Yeah, especially since Princess Road was blocked between the warehouse and the housing development at the other end of the road.
KN: The road was closed, but it was always going to be closed, and we were going to monitor the situation of the project's impact around the area. And so far, it's holding, it's doing fine. So that was a nice situation for our town. 
It's a beautiful strip of roadway, you know? We've got to figure out what to do with that. We're not there yet to declare it a permanent situation at all, because we're still in a pandemic, and there are still spaces to be filled along Princess Road. Some major spots. So we'll see. We hope it holds. 
Affordable housing
LG: I got a lot of phone calls last year after I ran a story about the approval of the development on Texas Avenue, which included affordable housing. I'm used to hearing from the people who are complaining affordable housing is being built , but in this case, I received a huge number of calls from people who were interested in finding out how they could rent that housing.
It seems there's a huge demand throughout New Jersey, but in definitely Lawrence Township,  for affordable housing. What, how does Lawrence sit with its affordable housing program and implementing it? 
KN: We have been at the forefront of affordable housing as a municipality since its beginning. We've always met our need. We've always been socially responsible for providing affordable housing to our residents. 
For the Texas Avenue site—don't hold me to this yet—but I believe they've been approved for their financing. The project is all contingent upon a successful application by the developer for the financing that they needed, and because this all could have been for naught if they didn't get it. 
The numbers are the numbers. It's very mathematical in terms of how many units they need and to meet the financial obligation. I think they got approved. So I think it's definitely going to happen. 
And the town, no matter where you put affordable housing, there's going to be pushback from the people that are located nearby. 
One, because it's change, and no one likes change. Two because there's a misconception and a complete lack of understanding of what affordable housing is versus public housing and things like that.
* * *
The other thing that is kind of funny is that we looked as a town at what we could do to help support the resurrection of the Lawrence Shopping Center. 
In terms of tax assessments and support when they're before the planning board looking for new signs or whatever it was, and one of the areas of concern that I had was that area along Texas Avenue, where you drive down it, and you see the back of the shopping center, was just an awful looking situation. 
We kind of wanted some attention to be paid along that strip of land, because it was awful and it's been awful for a very long period of time. And this opportunity for affordable housing was first contemplated to be on the other side of the center, where Burlington is—that parking lot area where everybody takes their kids to practice driving. 
But that's environmentally compromised—it's wetlands and it cannot ever be built upon. So the most it's ever going to be improved is what it's looking like there now. Could be less improved. 
So then they shifted to this little strip of land over here (The Texas Avenue site). I'm going to stake my reputation on it, that one it's done, it's going to be nice and it's going to work. 
So we'll see. They put a good presentation on, and they gave us a good opportunity to see what it's going to look like. It's very difficult to envision that on that piece of land, but these are not rookies doing the job. They know what they're doing.
LG: The project is also in keeping with current planning philosophies that kind of call for housing and retail to be located within walking distance of each other.
KN: Yes, and close to bus routes. I mean you get the argument all the time: "Why doesn't this happen in North Lawrence?" Well it's really simple. A complex is not going to get funded in North Lawrence because it doesn't meet the principles of affordable housing, which is, situated near employment opportunity, situated close to schools, situated near mass transit and things like that. This project  hits on all those cylinders.