When it came to naming Notre Dame High's new turf soccer field in honor of Mike Perone, there was no decision to be made. It was more automatic than a penalty kick with no goalie defending.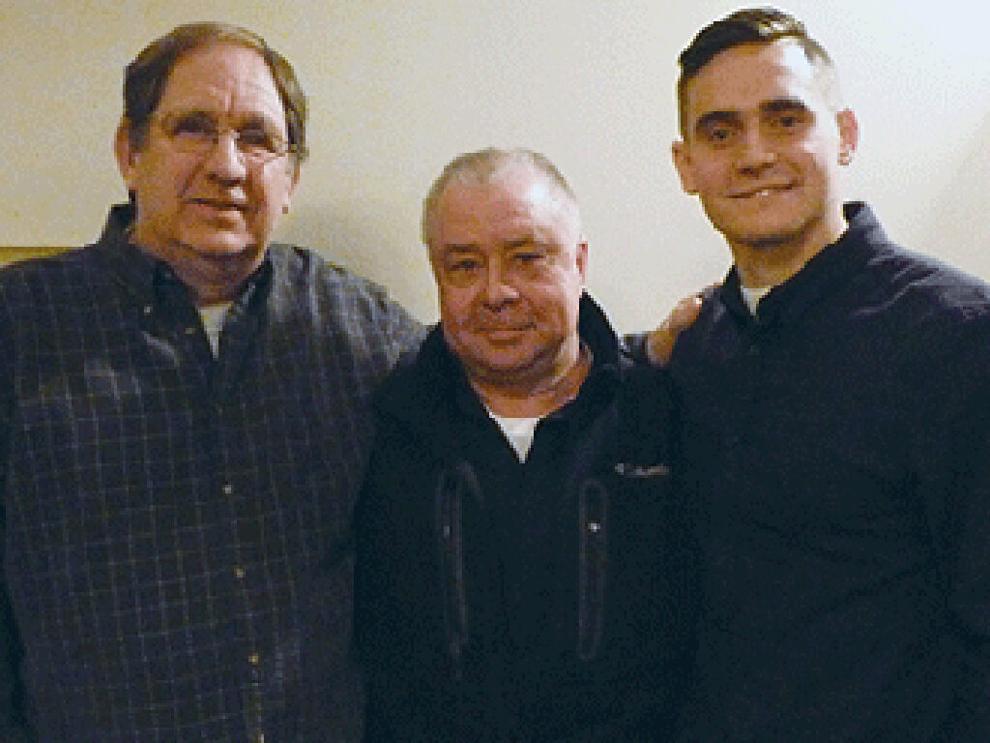 "I think that there's no other person more deserving than coach Perone," said former Irish player Jake Nerwinski, a 2014 ND grad now in his sixth MLS season with the Vancouver Whitecaps. "To sustain the success he had with Notre Dame for such a long time – and I mean long time – it's so impressive and shows what kind of person he is. There's no ND boys soccer without Coach Perone and I'm very happy that his legacy is now set in stone…I mean turf!"
How long was it? Try 40 years. So long, that he coached Nerwinski's uncle Frank in his first year of 1977, and his father, Kevin, in the early 1980s. All three Nerwinskis are Lawrenceville products.
"I think the field could not have been named after anyone other than him," said Kevin Nerwinski, the Lawrence Township municipal manager who sits on the ND Board of Governors. "Mike Perone's reputation and impact on Notre Dame High School and Notre Dame soccer made it very clear he could be the only choice to name it after."
Ken Jennings, now in his fourth year as Notre Dame president, was not around for Perone's coaching years (his first year was Mike's last as a teacher) but certainly knows of his value.
"We have several members on our board who are former players under coach Perone," Jennings said. "Once they mentioned his name, it was a unanimous choice. He represents so much of what Notre Dame soccer is about, even where we are today. Once his former players said it should be named after coach Perone, everyone was in agreement. I shared it with folks here at the school and they said 'Yeah that's the perfect choice, it's gotta be named after coach Mike Perone.' There was not even a scintilla of doubt."
That's not exactly true. The man receiving the honor doubted it for a moment, thanks to mischievous teacher/coach Greg Schafer.
"When Ken Jennings called me, personally I thought possibly it was Greg Schafer playing a joke on me," said Perone, a Ewing resident. "That's the kind of stuff he did to me when I was at Notre Dame. I ended up calling the NJSIAA one day to tell a guy off and found out the guy never called me. It was one of Greg's buddies."
When he finally realized it was the real thing, Perone and wife Michelle, who were listening on speaker phone, were taken aback.
"Michelle just goes 'What!' and I said the same thing," Perone said. "This is kind of hard to believe. This is something that usually happens to someone that's passed away already. I was wondering if they were trying to tell me something. I'm really appreciative to the school and all the players who played for me, the ADs, principals, the coaches.
"I was really just happy with it. It's hard to bring to words, it really is. It was not something that I expected, that's for sure."
His response was atypical for Perone, a blue collar guy who has enjoyed his lot in life and never got too emotional (aside from a bad official's call) about many things.
"It's just so great," Jennings said. "I've seen him now at several games. I think he was genuinely shocked that this honor would be bestowed on him. He and his wife were just overwhelmed. When you see somebody who really deserves it, it's just great. He's a very humble guy, he was not looking for this; where some people would be."
The honor will take place on Nov. 23, Thanksgiving Eve. With help from current coach Bryan Fisher, Notre Dame is reinstituting the alumni game that Perone started.
Mike's main concern is if he will have to make a speech, and what is the dress code, since he and assistant Sigmund "Ziggy" Zegarski always wore shorts no matter what the temperature.
"If the players had to wear shorts, we wore shorts," Perone said. "I never really got cold either. A lot of nervous energy jumping up and down."
The dedication takes place at 6 p.m., followed immediately by the alumni game and then a celebration in the student center. Although the scoreboard won't go up until the spring, Perone's name will be on it, assuring it will live on for a very long time at Notre Dame.
"That's really kind of weird for me," he said. "I just liked coaching. I finally had my fill, and I was able to say 'OK I'm gonna go,' and that was it. No way did I ever think my name would be up on the scoreboard or something like that. It wasn't even in my head.
"I appreciate it. It's hard to put into words. It means a lot to me the powers that be would feel that way."
There was good reason to feel that way. Perone took over an already successful program at age 24 in 1977 and promptly won a state championship. That was just the start.
From 1977 to 2017, his teams won 501 games, nine South Jersey Non Public A championships, six state crowns, two Mercer County Tournament titles and nine Colonial Valley Conference Colonial Division championships. More than 60 Perone products played college soccer, with nearly half of them going Division I.
He did it all with Zegarski at his side for all 40 years (see sidebar).
"I just think it's well deserved," said Zegarski, a soccer legend in Lawrenceville. "He can appreciate it, his grandkids can appreciate it. It's something while you're still living you can enjoy. He's here and I don't think he's going anywhere for a while. This is fantastic. I think in 40 years we maybe had two disgruntled people. Everybody knew their place with Mike and from day one we never changed."
Which is as much a part of Perone's legacy as the wins and championships. He was the prototypical no-nonsense guy who kept it completely real with the players, whether they liked it or not.
"My senior year, I was playing left fullback on a really good team (co-state champions)," Kevin Nerwinski said. "I wanted to play midfield, I wanted to have a little more of a prominent role and I was upset I was playing left fullback and finally had the guts to go talk to him about it.
"I still remember it to this day. I said 'Coach I want to play a different position. I think I can play midfield and help the team.' He looked at me and said 'Well, here's your choice. You play left back or you don't play at all, what do you want to do?' And I had to verbalize my answer to him right away."
The answer, of course, was he would play left fullback.
"That was a life lesson," said Zerwinski, who went on to play for Rider. "You don't always get what you want, but you have to take the opportunities when you have them."
Assistant was a key factor in ND coach's success
The name "Mike Perone" will headline the new scoreboard when it is erected on Notre Dame High's soccer field next spring. But Perone himself would love it if there were room for a sub-head that said "Sigmund "Ziggy" Zegarski."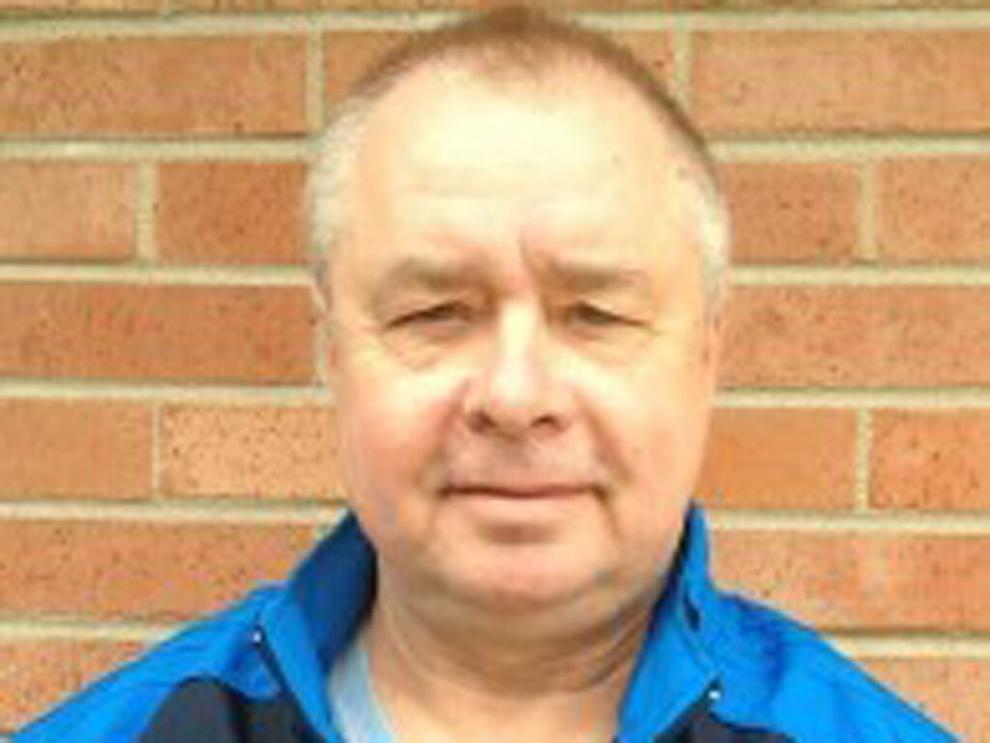 Probably the only striking difference between Perone and Zegarski from 1977 to 2017 was their titles. Mike was the head coach and Ziggy was the assistant. After that, it was pretty equal.
"Ziggy gets kind of lost in all of this," said former Irish player and ND Board of Governors member Kevin Nerwinski. "He was right there with him during his career. The two of them were very much a team."
When it was mentioned to Zegarski he should be included, his quick response was "No."
"That's what somebody said to me (at a recent ND game)," said Zegarski. "I said 'Listen, I was number two, he was number one.' I was the one putting the bug in anybody's ear, I said 'I don't know what you guys are gonna do, but that field should be named for Mike Perone.'"
But if Perone is asked to say a few words that night, Ziggy will be mentioned. When he was informed about the honor, Perone's mind went right to his assistant.
"That is one thing I thought about automatically," Perone said. "If there's no Zig Zegarski, there's actually no Mike Perone. It's the way I really feel."
As did the Mercer County Hall of Fame committee, which inducted the lifelong Lawrence resident in 2014. Sometimes it was hard to tell if Zegarski was an extension of Perone, or vice versa.
"Zig and I complemented each other pretty well," Perone said. "We knew what each other were thinking, and it was an odd day if we were saying different things. He contributed to everything. I was there for 40 years coaching and he was there for 40 years right with me. It was something I appreciated."
That has to be some kind of Mercer County record in any sport—the same coach and assistant together for four decades, especially since Zegarski could have gotten a head job if he wanted. They had help, of course and, even there, the two were on the same page when it came to getting assistants.
"We were able to get guys we wanted," Perone said. "I don't just mean me, I mean we. We talked about 'What if we get this guy or that guy?' We thought of someone we could bring into the fold and it was always a joint decision with him and I."
They also agree on one other thing—that the mutual respect they feel is as great as two men can have for one another.
Over the years, Perone had to slightly soften his stance as society evolved. Being a hard guy wasn't as easily accepted by players, administrators and parents. And while his message came across less harshly, he remained true and honest with his players.
It helped mold them beyond the pitch.
"Coach Perone played a very important part in my development, not only as a player, but as a person as well," Jake Nerwinski said. "Coach always preached hard work, emphasized teamwork and helped me become a captain and a leader when I wasn't completely convinced I could ever be one.
"It was always a bit of tough love with him as well. He was very hard on me when he needed to be and tried to always push me and get the very most out of me. I took a lot of the things he taught me in our four years together to the collegiate and professional level."
Those thoughts by Nerwinski and countless other alumni – many who will be back for the big night – are what Perone will truly remember about his career. That, and the 1-0 overtime loss to Lawrenceville in the 1984 Mercer County Tournament final, which was the team's only blemish in a 23-1 season.
"You always remember the losses more than the wins," Perone said. "I can remember the goal going into the net that beat us. I remember their coach put a towel around his head and I was like 'Son of a (gun!)' Zig was standing right next to me saying the same thing. We went onto win the state tournament, but I still remember that. The kid hit a shot, I can't even tell you how far it was but it had eyes and went into the upper lefthand corner. There was nothing the keeper could do about it.
"That whole 84 team was very special, but every team had its own personality. There were times we weren't winning either but some years you deal with it, you say 'OK we're gonna be better next year,' and you go from there."
No matter how good or bad they were, they would get the same ground rules from their coach every year.
"I always felt we were honest and up front," Perone said. "I'd say 'This is how we play, this is what we think, this is the best way of approaching the game.' I thought most of the time we were prepared for the opponent.
"We didn't sugarcoat a lot of things. The things we said in the very beginning are things you would never say to a kid today. You do have to change with the times that way and you do have to learn different things that go along with formations and things that change."
That is easier said than done. The game altered dramatically from when he had Frank and Kevin Nerwinski to when he had Jake. To be able to coach a father and son is a true testament to Perone's productive longevity.
"I think it shows how well he was able to grow with the game," Jake said. "The game has changed so much in the years that he has coached. For him to still have so much success after every decade makes him one of, if not the best coaches in Mercer County high school soccer history.
"It was never just wins and losses with coach Perone. He wanted to do his very best to try and mold us into mature young adults. He challenged us every single day at training and was much more than a coach to us. He was someone I greatly respect and looking back I now really appreciate our time together."
Just as Perone appreciates his time with those countless players he coached, most who will be thrilled that there will be a Mike Perone Field at their alma mater.
"It's all about relationships," Perone said. "It's humbling to know so many of them are coming back. That's really special. I still can't put my head around it. I hate to say it, but I'll probably tear up that night."
And he may not be the only one.