Two local races on are the ballot in this year's election on Nov. 2, but voters will choose between candidates in only one of them.
Incumbents Christopher Bobbitt and James Kownacki, both Democrats, are running unopposed in the race for two four-year seats on Lawrence Township Council.
This ensures that the Democrats will continue to hold a 5-0 lock on the governing body through at least 2024, when three seats will be open.
In the race for the township School Board, six candidates have filed for three open seats.
Incumbents Jo Ann Groeger and Kevin Van Hise are being challenged by Lauren Berger, Falk Engel, Drew Greenspan and Robert Pluta.
Board member Joyce Scott, whose term expires on Dec. 31, opted to not seek re-election.
A seventh candidate, Amanda Santos, appears on the ballot, but is no longer running. Santos withdrew her name after being chosen in August to fill the seat vacated by Jonathan Dauber, who resigned. The seat will be up for election in November 2022. Two other candidates also sought to be appointed to the seat—Berger and former school board member Michael Horan.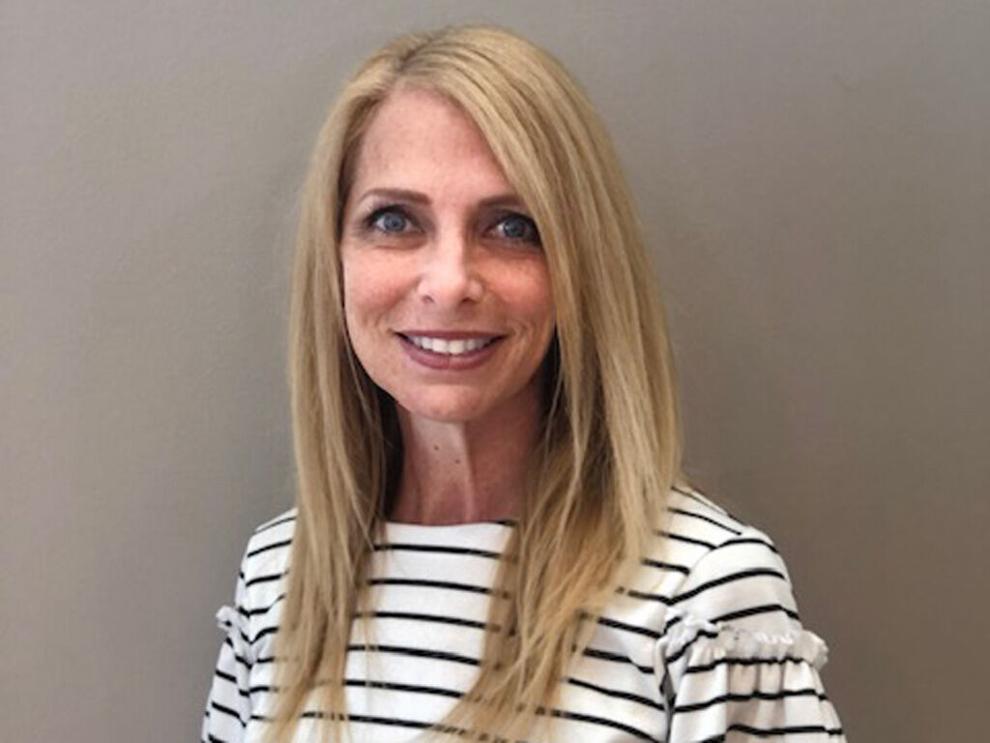 Lauren Berger has been a resident of Lawrenceville for 3.5 years. and has a son, Jackson, a fourth grader at Lawrence Intermediate School.
After graduating from college, she rode horses professionally and then had a successful retail management career. She was a stay-at-home mom until June 2020 when she went back to work full time. She currently works for Mercedes Benz on Route 1 in Lawrence.
Falk Engel, a constitutional lawyer, graduated from Lawrence High School in 1974. He was an undergraduate and graduate student at Columbia University, and earned his law degree from Rutgers School of Law- Newark.
He has served as a member of the Lawrence Planning Board, and was Mercer County co-chair, New Jersey Citizens Campaign; member, Lawrence League of Women Voters; and several civil liberties, animal and environmental protection organizations.
Engel ran unsuccessfully for Lawrence Township Council in 2011. Last year, as president of the Lawrence Republican Club, he led an unsuccessful effort to unseat Lisa Richford as chair of the Mercer County Republican Committee.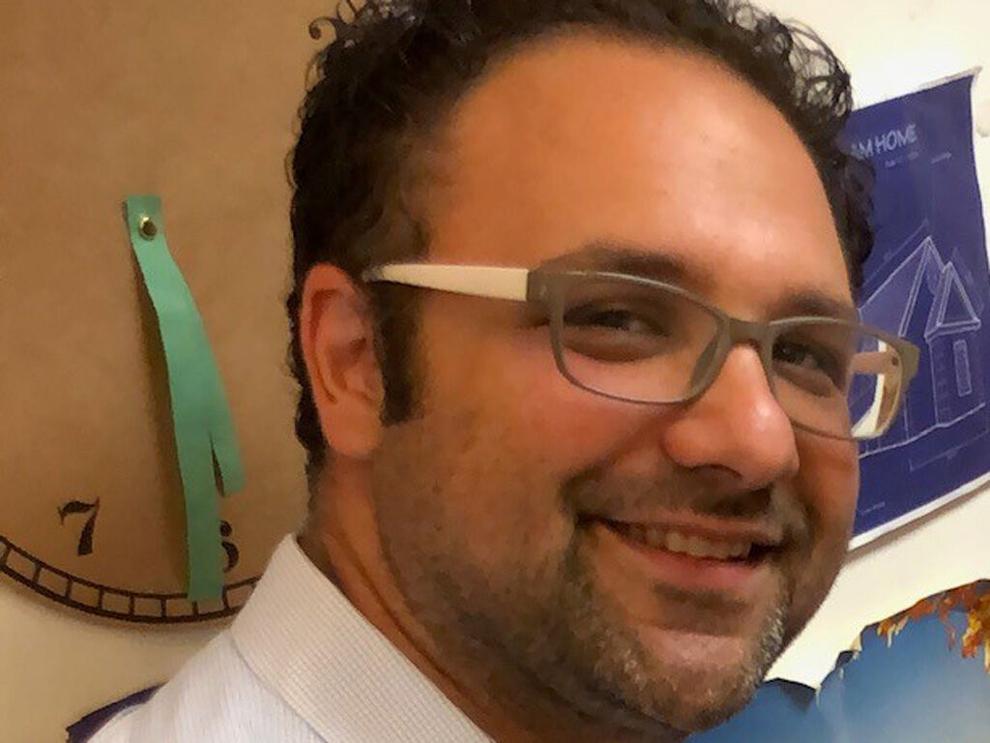 Drew Greenspan has lived in Lawrence Township for five years, and he is the father of a 7-year-old (who attends Lawrence Elementary School) and a 3-year-old.
In 2020, he received a master's in Elementary Education from The College of New Jersey. His student teaching was done in the Lawrence Township School District and the Trenton School District.
He is a licensed K-6 teacher in New Jersey, and is currently a 3rd grade teacher at a private school.
"As a teacher, my focus always starts with a student's social and emotional learning, and I am particularly focused on the intersection between SEL and all other subjects," he says.
Prior to becoming a teacher, he had a 15-year career working in finance and financial services primarily on the fixed income buy side. He says he also has extensive experience with risk management and managing and working with a diverse group of people.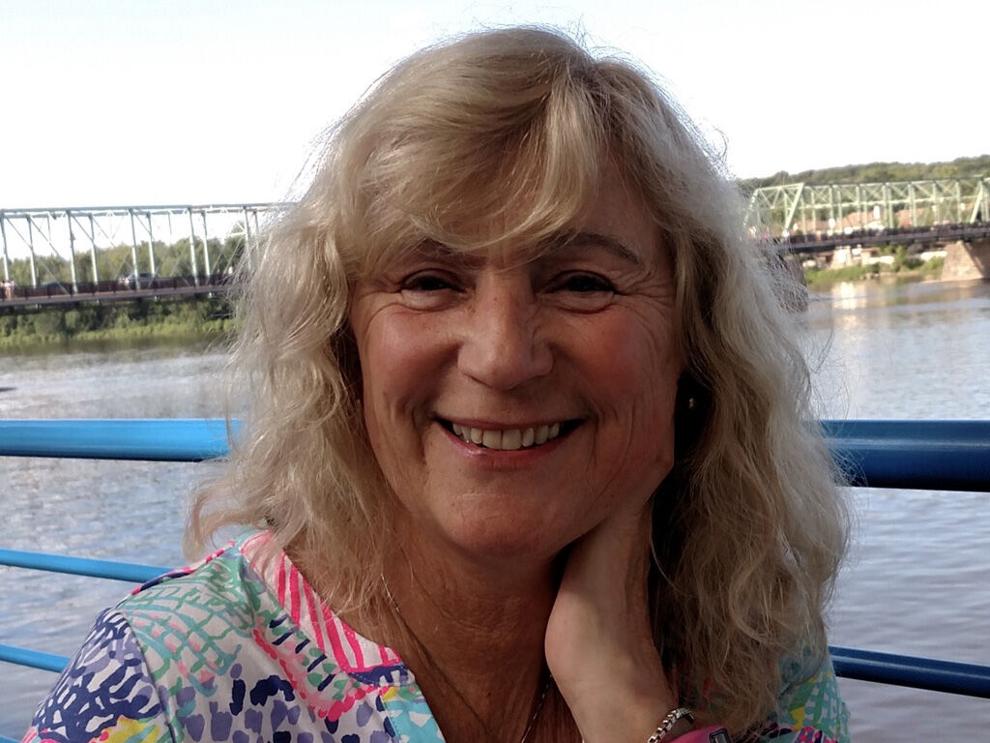 Jo Ann Groeger has lived in Lawrence Township for 45 years. She and her husband Steven raised three children who are all graduates of Lawrence High School. Prior to coming to Lawrence, she graduated from Hopatcong High School and attended The King's College, earning a Bachelor of Science degree.
She received a Master's of Education from Georgian Court College and 60 additional credits in Education from Shenandoah University.
After 32 years as a Health and Physical Education teacher in the Lawrence Township School District, where I worked in every school in the district, except Eldridge Park, she retired in 2010.
She says: "Serving as president of the Mercer County School Board Association meeting bi-monthly with every school district in the State, New Jersey Schools Board Legislative Committee and on the New Jersey School Boards Delegate Assembly, enables me to be in touch with board members, state officials and legislators to review changes in educational New Jersey."
Jo Ann Groeger, has lived in Lawrence Township for 45 years. She and her husband Steven raised three who are all graduates of Lawrence High School. Prior to coming to Lawrence she graduated from Hopatcong High School and attended The King's College earning a Bachelor of Science degree.
She received a Master's of Education from Georgian Court College and 60 additional credits in Education from Shenandoah University.
After 32 years as a Health and Physical Education teacher in the Lawrence Township School District, where she worked in every school in the district, except Eldridge Park. She retired in 2010.
She says: "Serving as president of the Mercer County School Board Association meeting bi-monthly with every school district in the State, New Jersey Schools Board Legislative Committee and on the New Jersey School Boards Delegate Assembly, enables me to be in touch with board members, state officials and legislators to review changes in educational New Jersey."
Robert Pluta has been the owner of Leonardo's Restaurant for the past 14 years. His community activity includes serving as chairman of the Growth and Redevelopment Committee.
One of his children is three years old and not ready for school, and his other child is 14 years old and enrolled at Notre Dame High School.
Pluta conducted an unsuccessful bid to run for Lawrence Township Council in 2019.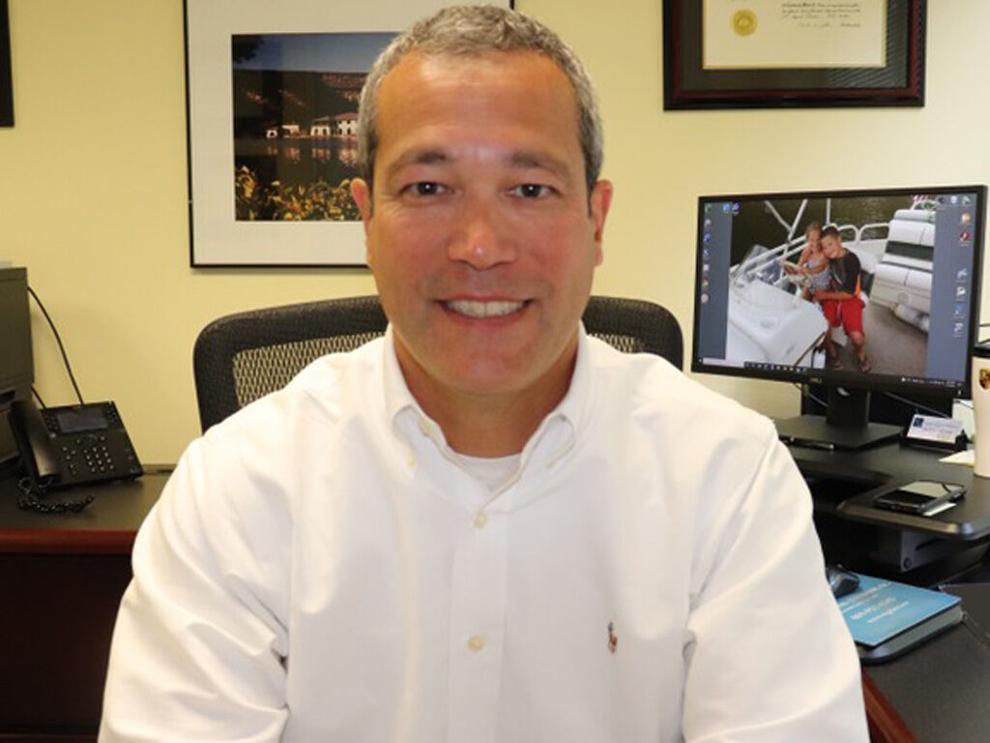 Kevin Van Hise is a 42-year resident of Lawrence Township. He holds a bachelor's from Rutgers University and a law degree from Rutgers School of Law, Camden.
He currently works as an attorney with Mason, Griffin & Pierson. Prior to that, he was a judicial law clerk to the state Superior Court Judge Paul Innes and state Superior Court Judge Charles Delehey. Prior to his clerkship, he was a litigation claims adjuster at N.J. Manufacturers Insurance Company.
Van Hise and his wife, Kimberly, have two children. Their a son, Tyler, is a senior and their daughter, Paige, is a sophomore at Lawrence High School. Both attended Ben Franklin Elementary School, Lawrence Intermediate School and Lawrence Middle School.
* * *
The Lawrence Gazette asked each of the candidates to answer a series of five questions. Their responses are printed below.
Pluta and Engel did not respond to multiple requests to participate in The Gazette's election coverage.
1. Briefly explain how your experience, expertise or perspective would be (or continue to be) most useful on the board?
Berger: I was a board member of the Ben Franklin Elementary School PTO for 2 years, I am a founding member of the LTEF's Advisory Board and I am an active member of the Junior League of Greater Princeton where I have held multiple board positions.
I believe I could bring a new perspective as a member of the Board of Education. I have a younger child in the district and am aware of some issues that concern parents.
Greenspan: I believe that as a teacher and parent of a student in the Lawrence district I have a unique perspective. I believe that I can positively impact the direction of the board of education by drawing on my passion for my children and their peers, my passion for my career in education, as well as my 15-year career working in finance.
This last element gives me an ability to tie together parent and educator wants and needs with an understanding of cost benefit analysis through a financial lens.
Groeger: I taught and coached in the Lawrence School District for over 30 years with elementary, intermediate, middle and high school-aged students, special need, gifted and talented as well as the average student.
Working at nearly every school in the district, I have seen the diverse needs of all our children. While a member of the Lawrence Township Board of Education I have served as president and currently the vice president of the Mercer County School Board Association.
As the district's representative to the New Jersey School Boards Delegates Assembly I meet with board members across the state to discuss and modify resolutions impacting education in New Jersey.
I also serve on New Jersey School Boards Legislative Committee where new and proposed bills/legislation, impacting education, are discussed with state elected officials. These opportunities enable me to gain a broader understanding and to remain current on these common issues.
Van Hise: I grew up in Lawrence and attended our public schools, so I've become familiar with our district as a student, as a parent, and since 2011, as a Board member. Since 2014, I have been privileged to serve as president.
I have also served as chair of the Board's Finance & Facilities Committee, Personnel Committee, Negotiations Committee and was co-chair of the Sports and Activities Committee that spearheaded the district's turf fields project.
My experience on the board, combined with my professional background as a local government attorney, has given me the ability to understand the issues facing our district, and be a resource for our administration, Board and community in helping to address them.
2. How do you feel about the way that the school board and administration communicate with the community? What do you think they do well, and in what areas can there be improvement?
Berger: I think the current Board of Education has and continues to do a good job overall communicating with parents. It certainly cannot be an easy task especially during a pandemic.
Greenspan: Although I believe the board of education, as well as the entire Lawrence education community did a magnificent job throughout this pandemic, I believe that communication is an area where they could improve.
As a parent, and speaking with other parents, there was a severe lack of transparency and space for dialogue or communication between the school board and the highest levels of the administration and the broader community.
Of course, I am aware that not every person can be involved in such a delicate process, however there is a way for the board/superintendent to foster more genuine dialogue where the community of students and family members feel empowered to speak and know that they are being heard.
Groeger: I see the Board/Administration efforts to communicate with the community as significant and in depth. As a board member for 11 years, I've seen firsthand and participated in the administration's ongoing efforts to communicate with the community.
There are regular posts on social media and timely updates to the website. The district, recognizing the diversity and multiple languages spoken by parents of our families, communicates using 'Genesis' delivering messages that can be heard in multiple languages.
In the past the Board has taken meetings to the public holding sessions in different sites throughout the Township. The Board, hosted by Community Relations, held a zoom meeting for parents on how to navigate social and emotional wellness during the pandemic with the opportunity for parents to ask questions of the health professionals in attendance.
Van Hise: Although our district has won awards for its communications, we are continually striving to do better.
We recently hired a new operations manager who has a background in communications and public relations. We have updated our website to provide direct information and be a central resource for our community members to obtain district information.
We have also expanded the use of social media to utilize platforms our community is on. Two of our greatest communications challenges continues to be the speed at which we need to deliver information and the challenges of trying to address issues that are often raised on social media rather than initial outreach to the school or district.
3. What are some challenges facing the school district that you believe deserve more attention?
Berger: Although personally our family has had no issues with the school district, I have spoken to a number of parents abouts areas of concern.
The most important takeaway from these conversations has been the need to address bussing. The newly implemented two-mile radius rule looks great on paper but doesn't seem so in actuality.
Two miles is a very far walk for most kids, let alone 4th graders. Bad weather, crossing main roads (sometimes two), families that have multiple children at different schools and the actual time the walk could take are all factors that need to be further investigated.
Greenspan: The school district, like this country, is point in time where we need to address reality and give students access to the information that they want to learn about.
If we choose to sidestep issues in the classroom, the students will find the information in far less thoughtful spaces. It is incumbent on the board of education and administration to engage in the fieriest topics.
This can all be done through the lens of, and with the help of, social and emotional learning. By aggressively teaching students how to interact with a community and exist with their own feelings, we create a safe space to tackle the tough issues that, regardless of whether we choose to present them actively or passively, will be present in our schools and classrooms.
Groeger: The district is tasked with bringing education back to normal. This is no easy task having to address the lingering pandemic and impact it continues to have. Some students thrived during the virtual learning experience while others did not. Younger children are coming back to the classroom with little or no in person experience.
Whether it is the pandemic or some other cause, it is extremely difficult to find qualified substitute staff to address the increased need. With a depleted source of bus drivers, routes have to be changed with one driver making multiple trips resulting in a much earlier pick up or often later.
How to hire and retain qualified staff? In a very competitive market with colleges graduating fewer prospective teachers and other districts actively pursuing our best and brightest.
Van Hise: Lawrence is extremely fortunate that the district is always forward thinking and problem solving in advance of issues arising.
Currently, we are working hard to re-establish our educational experience resulting from the continuing COVID-19 impacts. Part of re-engaging our students is supporting their social and emotional needs, along with the providing the necessary resources and training for our staff so they have the ability to do so.
We have made important gains in our equity initiatives, but much work needs to be done which will enrich and empower all of our students. As our teachers and staff are our greatest resource, we continue to find innovative ways to attract and retain the best staff and support personnel. Of course, as the needs of our district expand, we are always working to improve our services while containing costs.
4. Do you consider diversity to be an important consideration for the district in terms of its hiring practices? How would you rate the district's approach to diversity today?
Berger: Diversity is of course important, especially in the hiring process of quality staff in our schools.
I am proud to say that we live in an extremely diverse community and this should be reflected in the teachers, administration and other staff members.
I do believe that LTPS does hire the very best candidate for each role with no influence of race, gender or religion. We will hopefully make positive strides with the hiring of our new Equity, Diversity and Inclusion Director.
Greenspan: I believe diversity is extremely important. As a community, we thrive when we learn from each other, and we especially grow when we learn from and through our differences. In addition, education theory shows how important it is for students to have models, role models, and teachers that look like them or share their beliefs.
With such little time to form a connection with students, these similarities between students and teachers is vital for efficiency in making a genuine connection. With recent positions being created and a push for diversity in hiring, I think the district has made a decent effort to begin addressing this issue.
However, this has been a reactionary process. It is wonderful that is happening; however, a push towards a more diverse culture must happen in a far more organic and grassroots way if it is going to have the effect it is intended to have.
For the districts diversity goals to be achieved there must be a change in the culture of the district. By that I mean that diverse hiring practices are fine and good, but Lawrence must be a place where the school culture is open to and encouraging of new ideas and practices coming into the district from new hires that may want to shift the culture of the community.
Groeger: Diversity in the hiring process is extremely important to insure the best possible learning environment for all students. The district has, for several years, recognized this and made great efforts to, at every level, hire competent staff from different ethnic, cultural and racial backgrounds. To accomplish this the administration has reached out to and recruited from traditionally minority colleges and universities. Additionally, the position of Director of Equity and Inclusion was created and filled by an individual renowned in the field with exceptional experience to assist in the hiring process, development of curriculum and districtwide staff tr aining.
Van Hise: Diversity is one of the greatest attributes of our district and community. Since my earliest years on the Board, the Board has made it a priority to attract not only the best staff, but to ensure that our teachers, administrators and support personnel are diverse and reflective of our community.
We have built relationships with colleges and universities, including HBCUs, to increase our applicant pools. Our district has been a leader at both the local and state levels in creating innovative ways to recruit diverse educators, giving us an advantage in recruitment efforts.
Additionally, we continue to support and provide professional development to our staff regarding diversity and equity and have supported new initiatives that enable our schools to improve our connections and relationships with our students. With our recent appointment of a director of equity, diversity and inclusion, we're poised to take the next steps to improve the success of all of our students.
5. Are you happy with the way the district handled virtual learning during the pandemic? What did you like and what would you do different?
Berger: COVID-19 provided many challenges to virtual learning. I am sure that it was a nearly impossible situation to navigate.
The teachers, staff and administration were flexible and often had to alter plans on the fly. I believe there would have been more success if the grades were all teaching the same curriculum at the same time virtually.
Greenspan: As I have said already, I think everyone in the district did a magnificent job in virtual learning. The teachers were extraordinary, the administration was thoughtful and wonderful as well. It was invented with no time, plenty of stress or fear, and very little educational research behind it.
However, with almost everything else in Lawrence, more communication and transparency with the broader community needs to occur to get a real idea of what worked and what did not.
Family needs are diverse and the only way to truly gauge the effectiveness is to reach out to and empower as many people as possible to weigh in on the process. This did not happen, and when it did it was brief and it was unclear what value any of the responses actually had.
Groeger: I couldn't be prouder of how Lawrence Township Public School District handled the pandemic educationally, socially and emotionally.
Education was impacted worldwide without prior events from which to develop guidelines and a plan, resulting in no clear path to follow. From supervisors, to classroom teachers, to food service staff, to bus drivers, everyone pitched in going above and beyond.
Difficult decisions were made on what was/is the most effective format to continue educating our children, while keeping students and staff safe. This decision had to be what's best for the majority.
With assistance from the Lawrence Township Education Foundation, the district purchased NEAT boards and provided laptops for every student facilitating virtual learning. Teachers became proficient in new ways to teach and adjusted to students connecting with them outside of normal classroom hours, often late into the evening.
What staff did went beyond classrooms as food service employees and transportation staff, insured all students had meals when many were unable or unwilling to venture out during early months of the pandemic.
Van Hise: From the inside, the district did a phenomenal job of coordinating the technology challenges for our staff and students; our teachers and administrators went above and beyond in adapting and implementing lessons in an unprecedented virtual environment; and as a district, we worked exhaustively to plan for and react to almost daily changes in requirements from state and health officials.
Because of the continuing uncertainty over the pandemic, changing state directives, and the vast differences in student circumstances, we took a more conservative approach to provide greater stability and support to all of our students.
However, for our students and parents, we understand the frustration and difficulties our families experienced.
While some students excelled in the virtual environment, many families, especially in our elementary grades, experienced great challenges. Ideally, the lessons we learned about utilizing technology to improve student engagement would have been available from the outset.
Experience really does matter, and we learned a lot about delivering virtual instruction throughout the year. While I am aware of the multitude of challenges that prevented us from re-opening our facilities sooner, ideally, we would have been able to return our students to the classroom earlier and for full days.
Importantly, however, the board, administration and staff have been unwavering in our dedication to our students, and we remain committed to having our students in our schools and applying the lessons learned over the past two years to improve the experience for all of our children and our community.