Four candidates are competing for three seats in the November 2 election for the Princeton Board of Education. Incumbents Betsy Baglio and Brian McDonald are seeking to retain their seats, while newcomers Mara Franceschi and Jeffrey Liao are hoping to be elected for the first time. A fifth candidate, Adam Bierman, withdrew from the race in late August. Incumbent Dan Dart is not seeking re-election.
The Echo asked each candidate to answer the questions below about their backgrounds, experience, and priorities for the schools. Their answers are presented below in alphabetical order by last name.
Background: Please tell us in brief where you are from originally, your academic and professional background, your age, and when and why you moved to Princeton.
Family: Please identify your spouse or significant other, their occupation or employer, and ages of your children. Where have your children attended school and where are they now?
Community Involvement: What activities or organizations have you been involved in that relate to education or the local community, either here or other places you have lived? What caused you to first get involved?
The Issues: Why are you running for school board? Please identify the issues that are of particular concern to you, or that you feel are of greatest importance to the community.
Betsy Baglio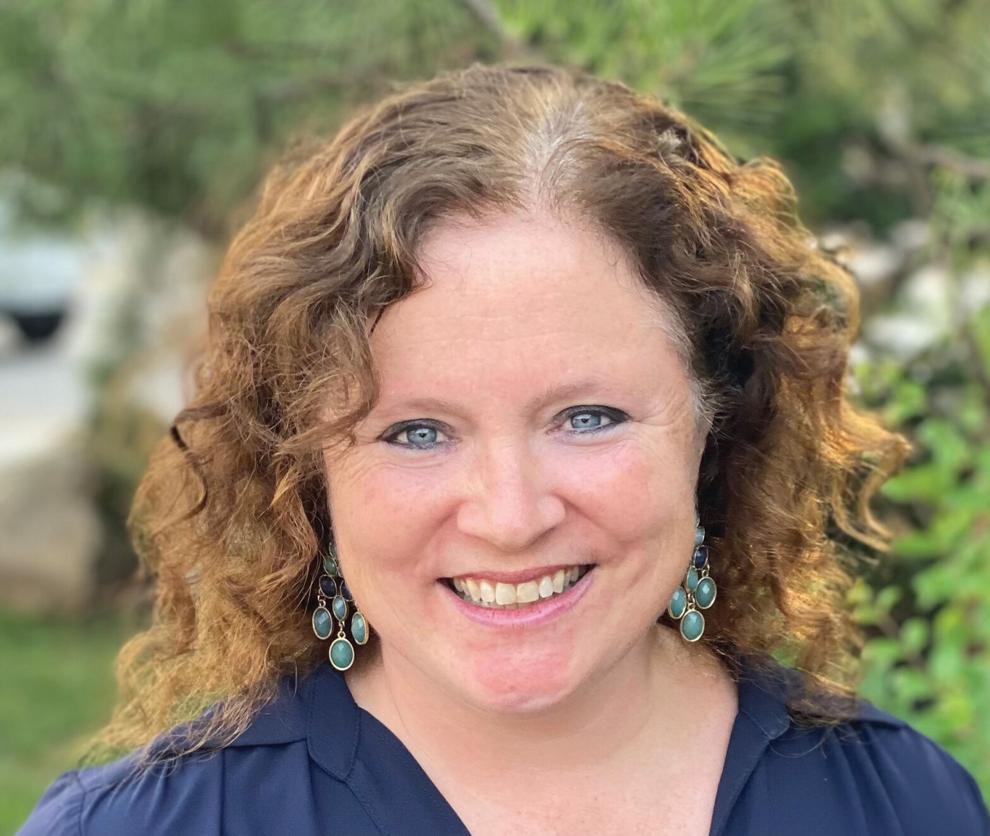 These remarks are submitted as a private citizen, not as a member of the Board of Education.
Background: I am a proud public school graduate from Sturbridge, Massachusetts. I first arrived in Princeton as an undergraduate at Princeton University and graduated in 1996 with a bachelor of arts degree and a certificate in the Princeton University Program in Teacher Preparation. I also hold a master's degree from the Harvard Graduate School of Education.
I have worked as a public school teacher in Connecticut and Massachusetts, as the director of professional development for an educational collaborative outside of Boston, and as a K-12 educational consultant and grant writer. I am 46 years old.
Family: My husband, Steve Baglio, is an attorney. We met as students at Princeton University, and we moved "back" to Princeton with our young sons (when they were 2 and 5) a decade ago. Our boys, Matthew and Charlie, have attended the Princeton Public Schools since our arrival when Matthew was a first grader at Community Park Elementary School. Matthew, now almost 16, is a junior at Princeton High School and Charlie, now 12, is in the seventh grade at Princeton Middle School.
Community Involvement: Since our arrival in Princeton in 2011, I have been an active parent volunteer in the Princeton Public Schools. Prior to joining the Board of Education, I planned the first array of after school clubs for students at Community Park, advocated for the pilot launch of Community Park's Dual Language Immersion (DLI) program, and participated on the 2015 Princeton Public Schools' Strategic Planning Steering Committee.
The Issues: I am running for a third term as a member of the Board of Education because I want to ensure that our students are academically, socially, and emotionally supported as they return to full-day, in-person school. I also believe that the pandemic has shed light on many ways we can improve our schools, and, as an educator, I am enthusiastic about continuing to engage in the work of the Board of Education for the benefit of all students.
As the only educator on the Board of Education, I believe I bring a unique and critical perspective to this work. This perspective, along with my training as an educator, are assets to the Board of Education as we continue to cultivate collaborative working relationships with our students, staff, and families. I have enjoyed my work as a member of the Board of Education and care deeply about providing a high-quality public education to each and every student in our district.
Mara Franceschi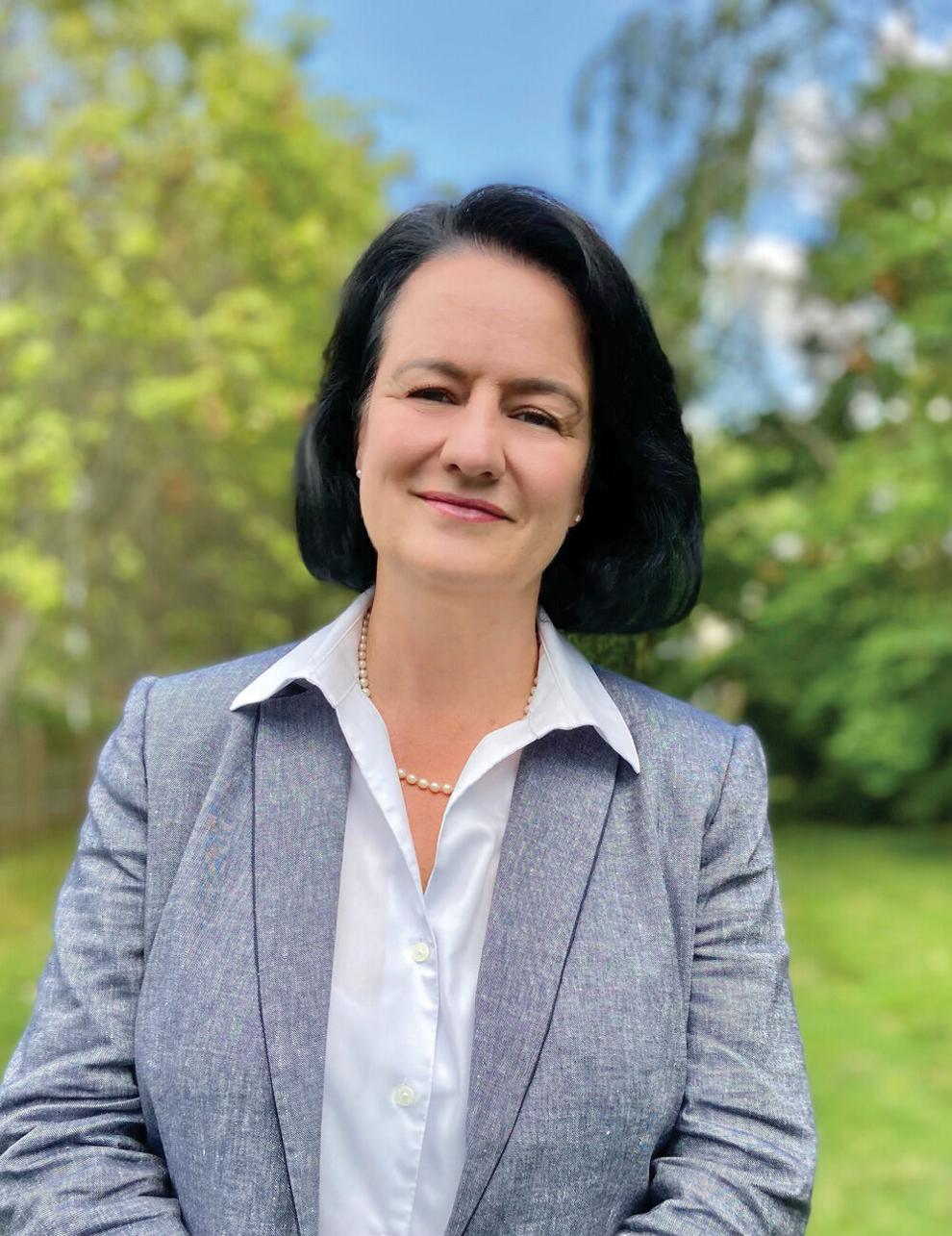 Background: I am a graduate of the University of North Carolina at Chapel Hill, double majoring in economics and German, have an MBA from Columbia University's School of Business, and am a Chartered Financial Analyst (CFA). Additionally, I have over a decade's work experience in the financial services and asset management industries, working for firms such as GE Capital and Bank of America.
Family: In 2010, my husband Gaetano, a finance professional, and I moved to Princeton for the excellent public schools and opportunities they would provide our three children — Max (17), Nico (15), and Bella (12). Our children have attended Johnson Park Elementary School, Princeton Middle School, and Princeton High School. Our oldest is enrolled in an out-of-state independent school. We firmly believe in school choice and finding the right learning environment for each individual child.
Community Involvement & Issues: I consider few things more important than a high-quality public education for ALL our children. While these are exciting times for the district, it must also navigate many challenges such as balancing aging facilities against a backdrop of increasing student enrollment and budget stressors.
Maintaining our facilities is both an investment in valuable hard assets and the minimum required to provide a clean and healthy learning environment for our children. Successfully balancing critical, necessary investments in our schools, while keeping tax increases to a minimum, is essential.
Since moving to Princeton, I have volunteered extensively in the schools, most recently on the PTO Council and most broadly, on the Johnson Park PTO as treasurer for four years and then president for three years. I believe a strong parent-teacher relationship enriches the education process for all children, and I have dedicated myself to building that strong connection. I also served on Princeton's Citizens Finance Advisory Committee, with the Friends of the Library, and I continue to volunteer with many other non-profits in town. I strive to give back as much as this community has given my family.
I believe that public schools should be an inclusive and welcoming place for all. I have been the new person in a school or city many times in my life. At the age of 8, my family relocated to North Carolina where I went on to complete public high school and attend college. Even at the age of 50, I have not forgotten what it was like to move during elementary school, with a mother who is German, to a place very culturally different from anything I had ever experienced. As a result, I embrace learning about new cultures and continued to move often, before settling in Princeton to raise my children. Moving taught me an appreciation for different perspectives and to welcome the new person in the room.
With my years of experience volunteering in the schools and my background in finance, I believe I bring a valuable perspective to the table. I look forward to the opportunity to continue to serve the Princeton community, all our children, and you as a member of the Board of Education.
Jeffrey Liao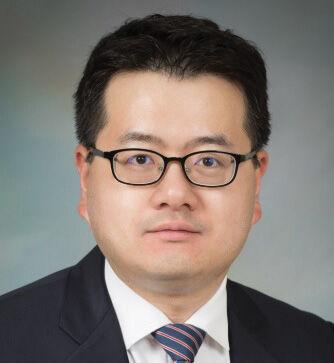 Background: I am originally from East Brunswick, New Jersey (having moved there from New York City, where I was born, at the age of 3). I majored in chemistry at Johns Hopkins University and then studied law at Harvard Law School before beginning my career as an intellectual property attorney.
I worked at various law firms in New York City and Los Angeles before moving to Princeton in the summer of 2020 for my current position as the sole U.S. Patent Counsel for a multinational pharmaceutical company. I chose Princeton when I moved back to New Jersey because of the excellent reputation of its public school system. I am 42 years old.
Family: My wife is Kelly Liao. She most recently worked as a customer service agent for a major airline.
My children are 12 and 6, and until we moved to Princeton last year, attended public schools in California. They are currently attending PMS and Littlebrook Elementary, respectively.
Community Involvement: I have been involved with the Princeton Chinese community after moving to Princeton. I first got involved after the anti-Asian hate crimes that occurred in Atlanta, Georgia, in March of this year. Those events, and the response towards them, made it clear that Asian Americans need to become more involved in the institutions that shape, and are shaped by, our society.
The Issues: My No. 1 priority is to ensure that Princeton Public Schools remain open for in-person learning despite the ongoing pandemic by ensuring that adequate, up-to-date, science-based precautions are taken to reduce the risk of outbreaks in our schools and to minimize their effects should they occur. This is the best way to protect the educational, social, and mental health needs of our students, as well as to allow working parents to have the time to work.
Another priority is to ensure that the district's limited budget is spent in a fiscally responsible manner that reasonably prioritizes competing goals, so that the district's excellence may be maintained in a sustainable manner.
Another priority is to be more attentive to creating a supportive, nurturing school environment that is attuned to the social and mental health needs of our students, especially in light of the additional stresses that have arisen during the ongoing pandemic, which necessarily requires proactively seeking out and genuinely listening to student input.
Finally, there is another important reason that I am running for the Board. Asian Americans are Americans but often are not perceived as such. To help improve public perceptions of Asian Americans, and to serve as a role model for the Asian American community, I am running to demonstrate that Asian Americans can and should actively engage with the institutions of civil society to help improve the society we share for the benefit of all who live here.
My goal in seeking to serve on the board is to help build a more inclusive society for all through increased civic participation and civic inclusion.
In addition, I believe that by bringing my perspective to the board, I will be able to help the board better take into account the perspectives of the substantial Asian American community in our schools and town and improve communication between the Board and the community it serves (in both directions).
Brian McDonald
These remarks are submitted as a private citizen, not as a member of the Board of Education.
Background: I am a sculptor and designer who also advises non-profits on matters of governance, strategy, finance, and fundraising. I have extensive experience in strategic planning, operations, municipal and corporate finance, and change management. I grew up in Edgemont, New York, am 61 years old and a graduate of Princeton University.
From 2002-10, I served as the University's Vice President for Development, overseeing all its fundraising activities and managing a staff of more than 160 professionals and a budget of $25 million. Before joining the university, I worked in public finance and as an entrepreneur in the restaurant, music, and fine arts fields.
Family: My wife, Leah, is a former marketing professional and an active community volunteer. She has served the public schools and 101:The Fund, as well as on the boards of Arm In Arm and Corner House. Together, we have worked with PHS booster clubs for field hockey, boys and girls lacrosse, and boys and girls ice hockey.
Our three children, ages 24, 22 and 18, all attended Princeton Public Schools through graduation. Our eldest is a graduate of the University of Richmond and is currently pursuing a master's degree. Our second child is a senior at the University of Richmond. Our youngest is a freshman at Rutgers.
Community Involvement: I am completing my first term on the Board of Education. I currently serve as a trustee and treasurer of Sustainable Princeton and on the Advisory Committee of The Stellar Energy Foundation. Past service includes seven years on the Town of Princeton's Citizen's Finance Advisory Council, where I contributed to the development of policies pertaining to capital spending, debt management, and efforts to make the town's finances more transparent.
I served as a trustee of McCarter Theatre for 17 years, including five years as president. I also served as a trustee of the Watershed Institute, was a manager and coach in Princeton Little League for 11 seasons, and volunteered for the Princeton Youth Hockey Association. Service and giving back are important to my family and me.
The Issues: If re-elected, my service would be rooted in the vision and leadership of our new Superintendent, Dr. Carol Kelley, a nationally recognized equity leader, in her important work to move the district forward so that every child is supported.
I'd like to build off of the good work of our administration and board and continue, especially, ongoing efforts to foster strong financial stewardship and planning. PPS has dramatically improved its financial position and is one of 16 public school districts in New Jersey with a "Triple-A" rating. We have changed our budget process, increased transparency, moved from a deficit to a surplus, and saved hundreds of thousands of dollars in expenses. Additionally, we have had declining tax increases over the past two years, with a current budget that includes a 0.56 percent increase in school taxes — the lowest increase in many years.
Over the next two years, more decisions will need to be made about our facilities to support 21st century pedagogical best practices and to address increasing enrollment.
Princeton Public Schools are recognized to be among the best in the state and the country, and in many ways, our schools are the backbone of our community. I would like to continue to support excellence where we have it and help ensure its reach is expanded to every child. More good work must be done, particularly regarding our obligation to ensure that every child has the opportunity to realize their full potential.